I love a market…always have…and I particularly love markets that are unique, and showcase local designers and businesses.
As you can probably guess, I love clothes, jewellery, bags, hats..and I love finding items that you can't find in mainstream shops!
That's a lot of love!
So I got a little excited when we were in Brisbane, and a couple of our friends told us about the Collective Market located at Stanley Street Plaza in South Bank.
My husband had to get to a music rehearsal, but I persuaded him to get organised a little earlier so we could make a quick detour to South Bank.
First we needed tea…unfortunately Tlicious wasn't open, but had a reasonable cuppa at Theobroma Chocolate Lounge…loved the mugs!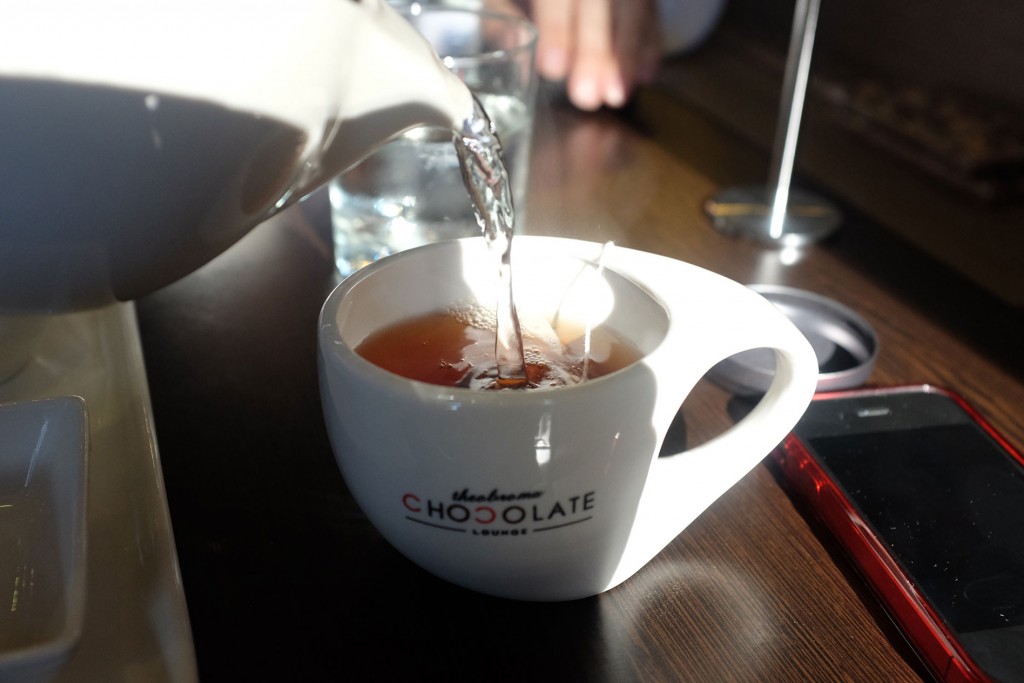 Then we went to find where all the action was….and it was exactly my sort of market!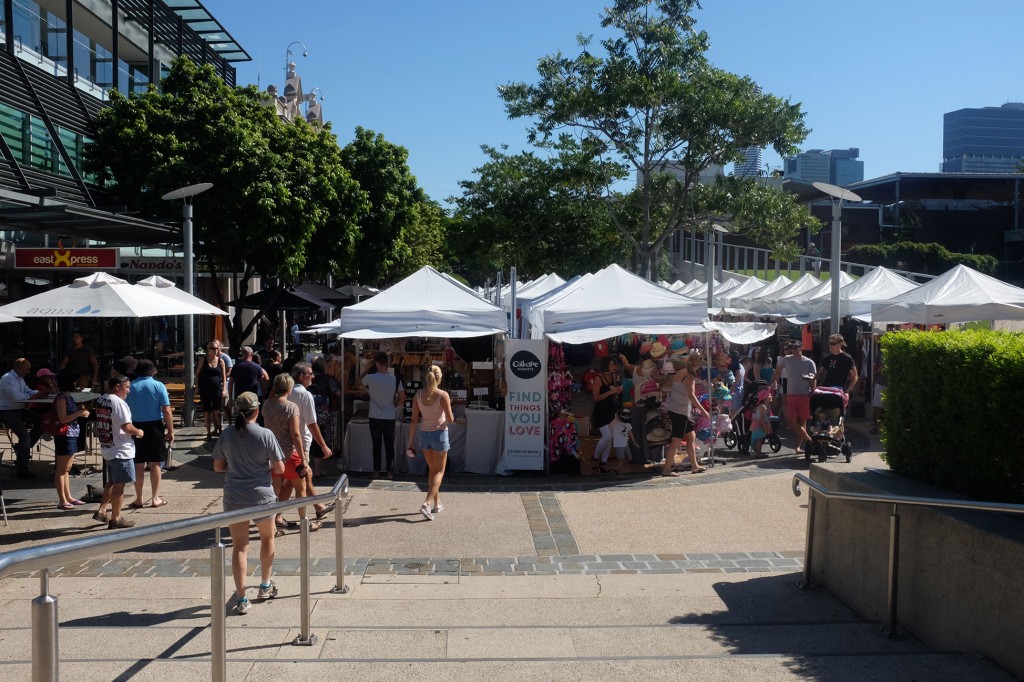 The Collective Market is set up in two parallel sections along the plaza, and it was easy to wander along, checking out all the stalls….it was a perfect way to spend a sunny, Sunday morning!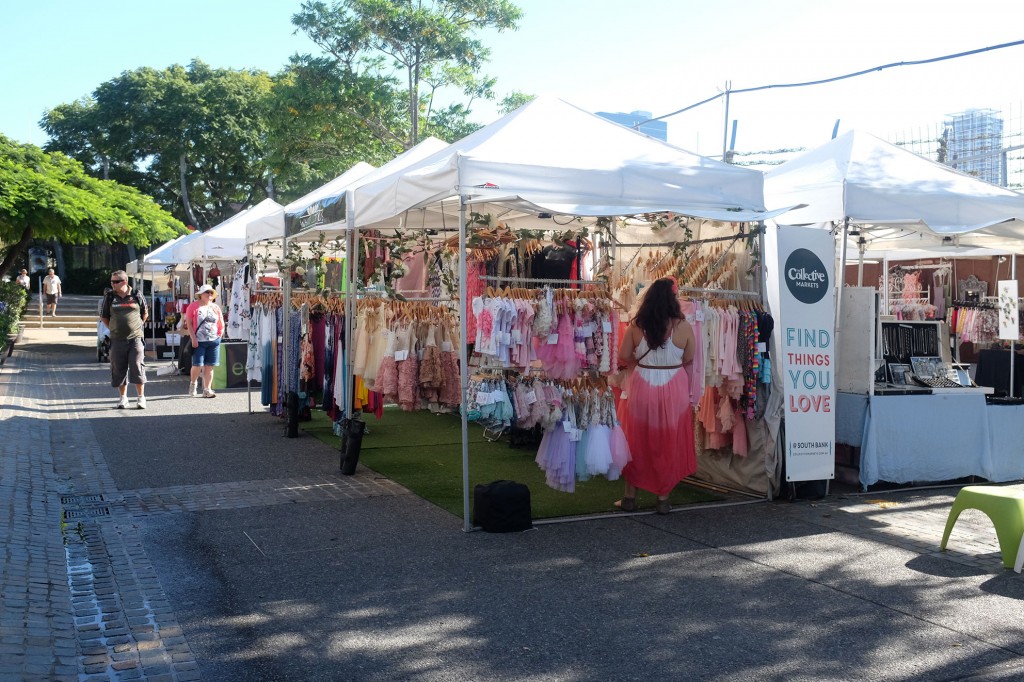 The vibe is funky and eclectic, with beautiful things everywhere…I was in heaven!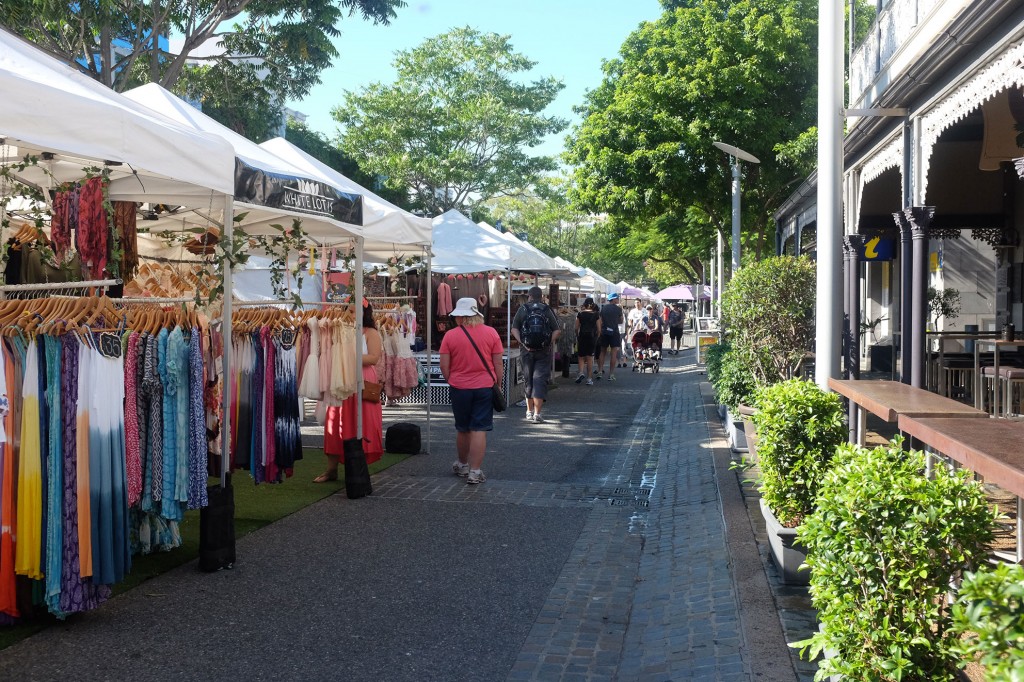 My friends had told me about a dress that had music on it which sounded like my sort of style, but when I found it, it was way too short for me….bummer…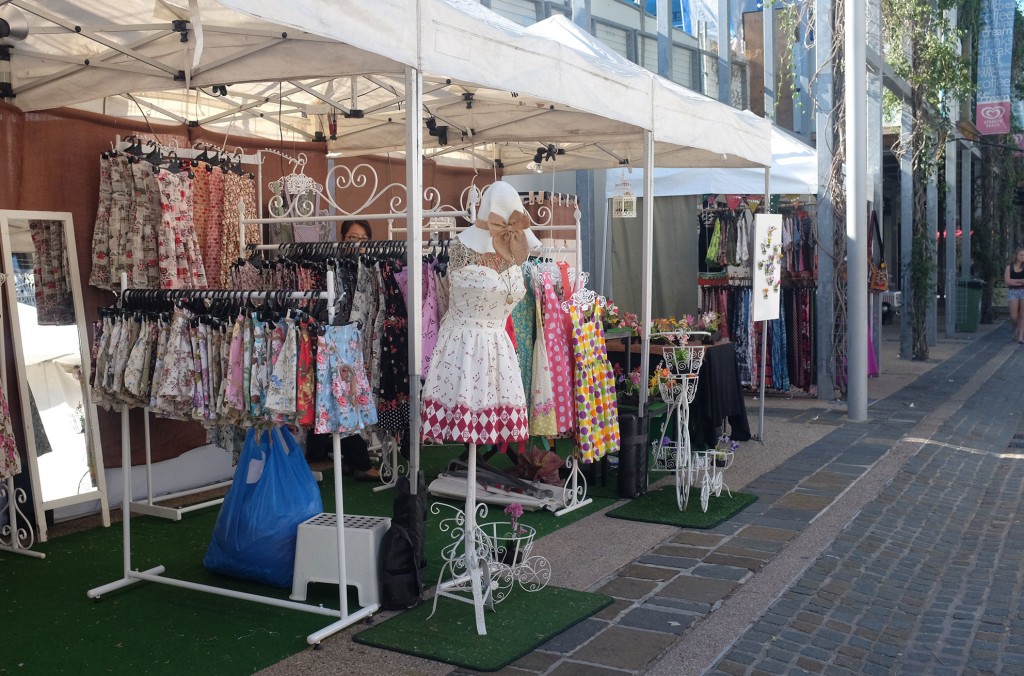 But all was not lost….I discovered some fabulous retro styled dresses at Kraken!
We had a chat to the owner, Sharon, who is a Sydneysider who has lived in Brisbane for about 6 years. Kraken is a relatively new business…started in June 2012…selling rockabilly/alternative clothing and homewares at various markets, festivals and online!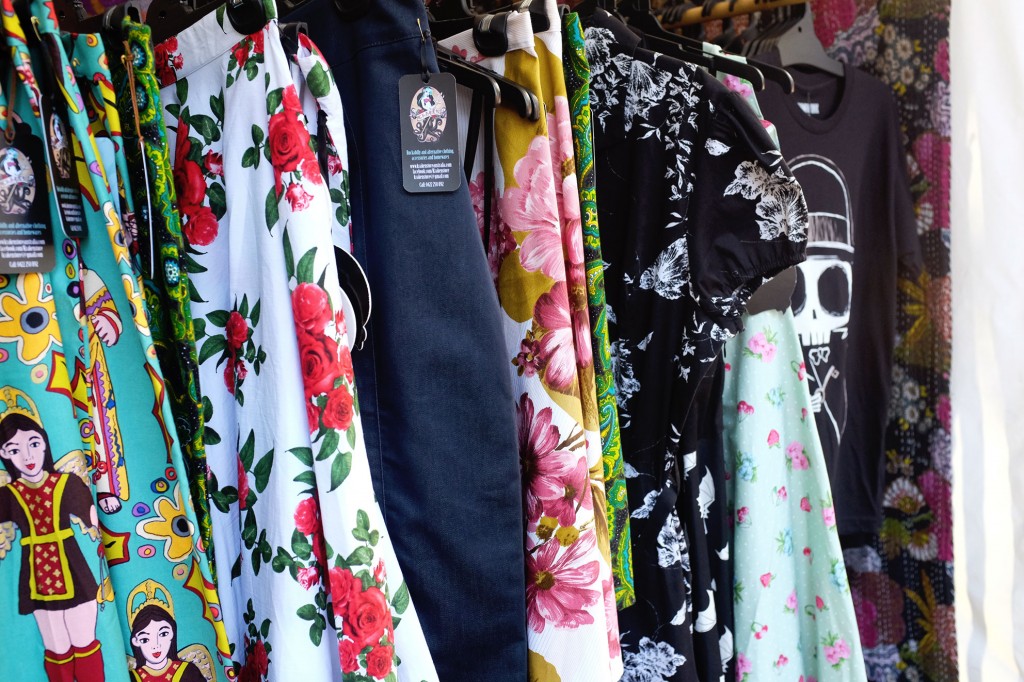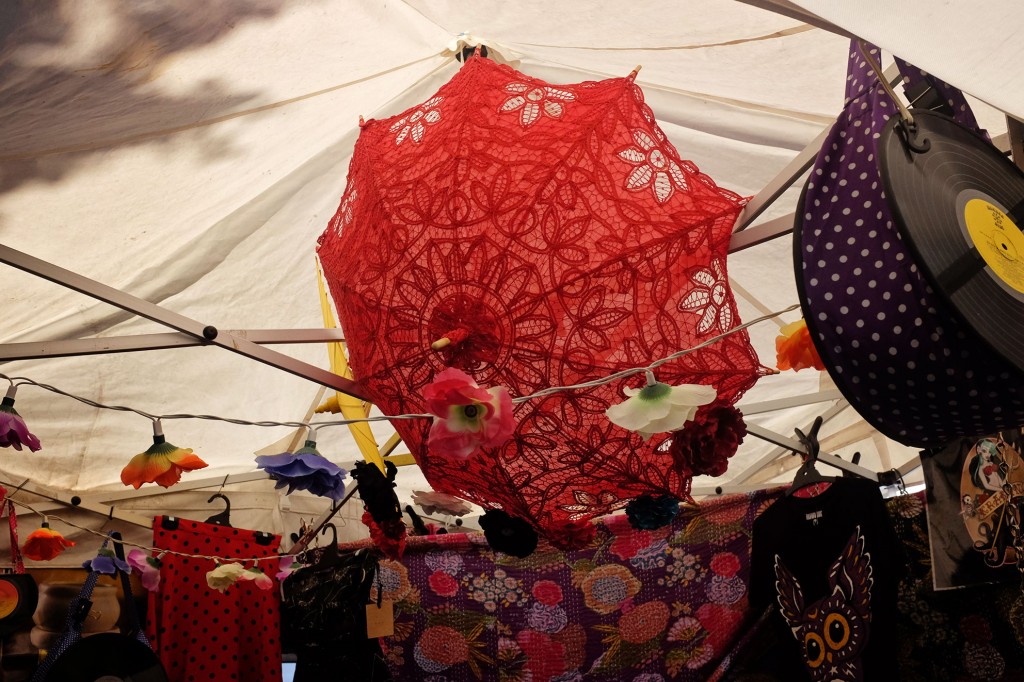 As we didn't have a lot of time, I grabbed a dress that caught my eye, and tried it on…perfect!
Its the black one with the white trim….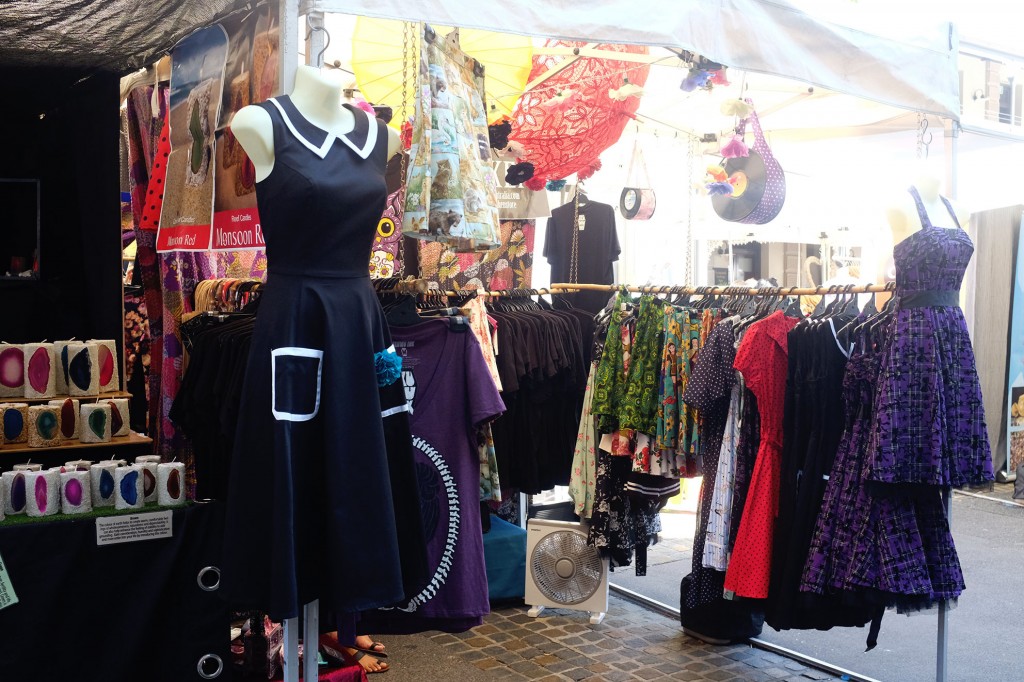 Sharon was very friendly and helpful, and if you love retro style, make sure you find her at the market…or check out the website!
Too soon we had to rush off…which probably was good for my poor credit card….but if we lived in Brisbane, this market would definitely be one of our regular haunts! There were so many other stalls I wanted to check out!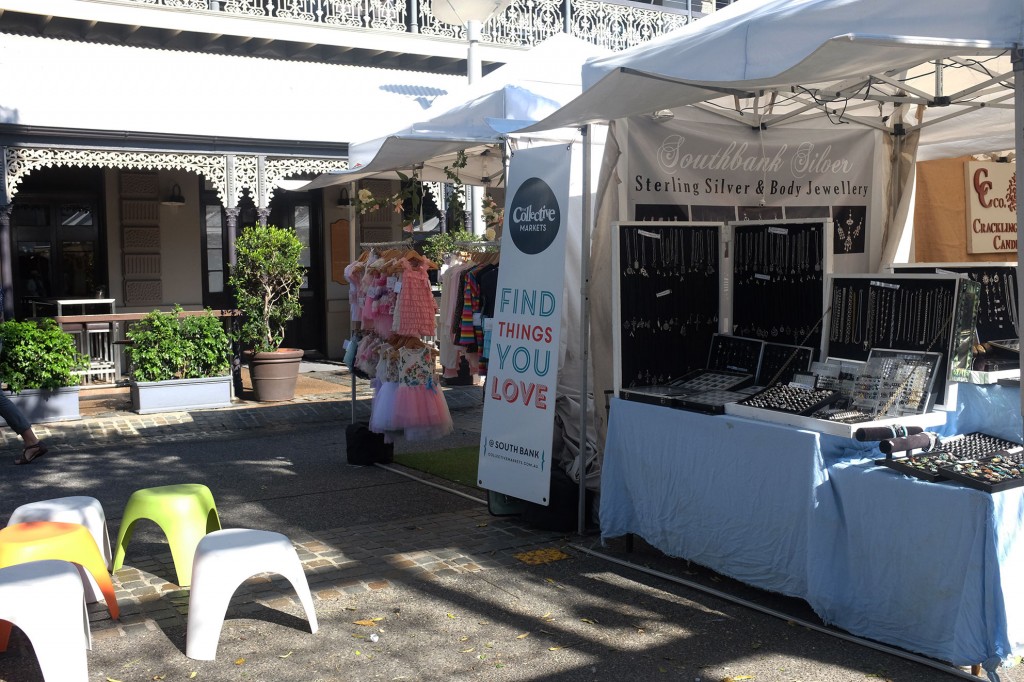 Click here for more information about the Collective Markets!