The Dog Lovers Show was held in Melbourne over the weekend, and we were lucky to score some free tickets!
So we headed into the Royal Exhibition Building on Saturday to check out the show!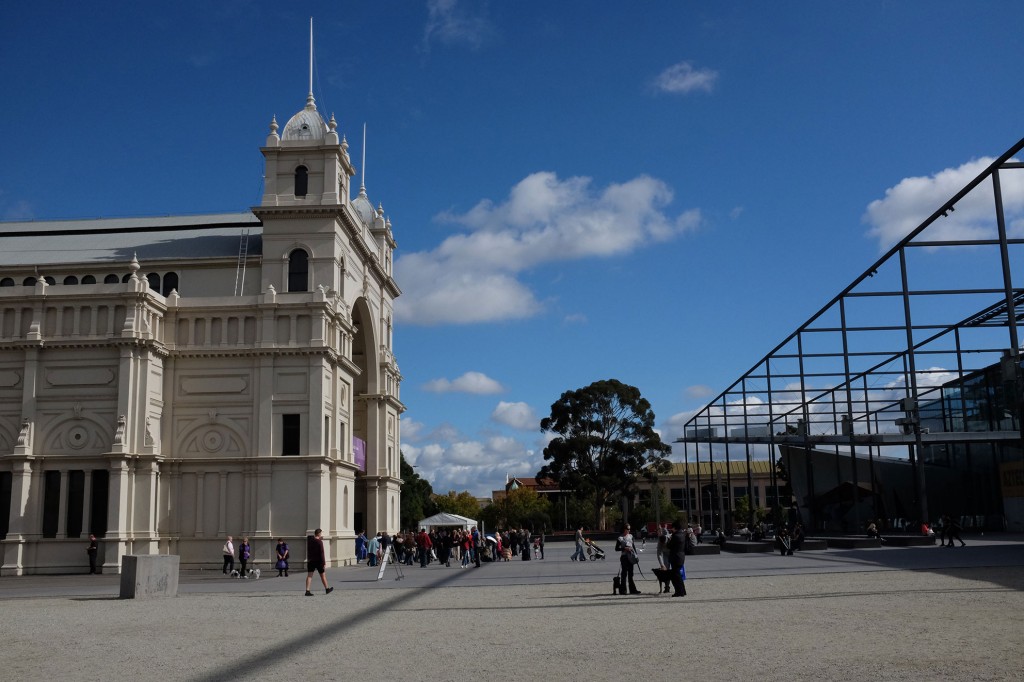 And it seemed like most of Melbourne had the same idea….the place was packed…you couldn't even squeeze past some of the popular stands, or get near the displays because of the crowds.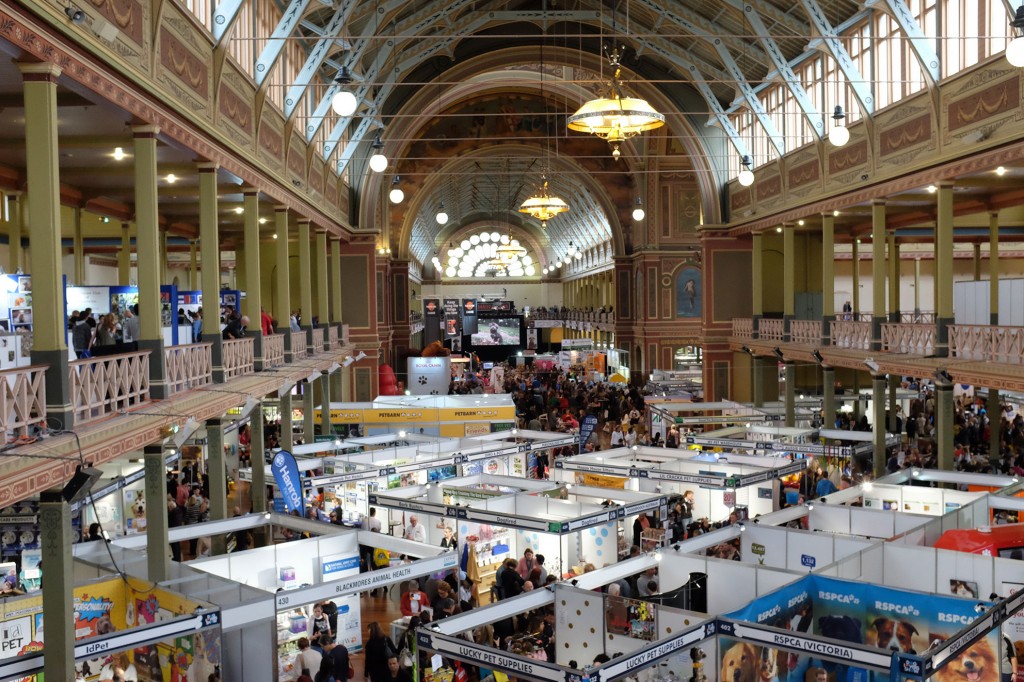 Parking was scarce, but luckily we scored one of the last spots under the Museum!
But this is all good news for the organisers….it proves that dogs are definitely very much loved in this city!
There was everything from food…to dog holidays…with or without humans…toys, collars, fashion wear…id tags…even a GPS tracking system…now there is an idea for our little Houdini!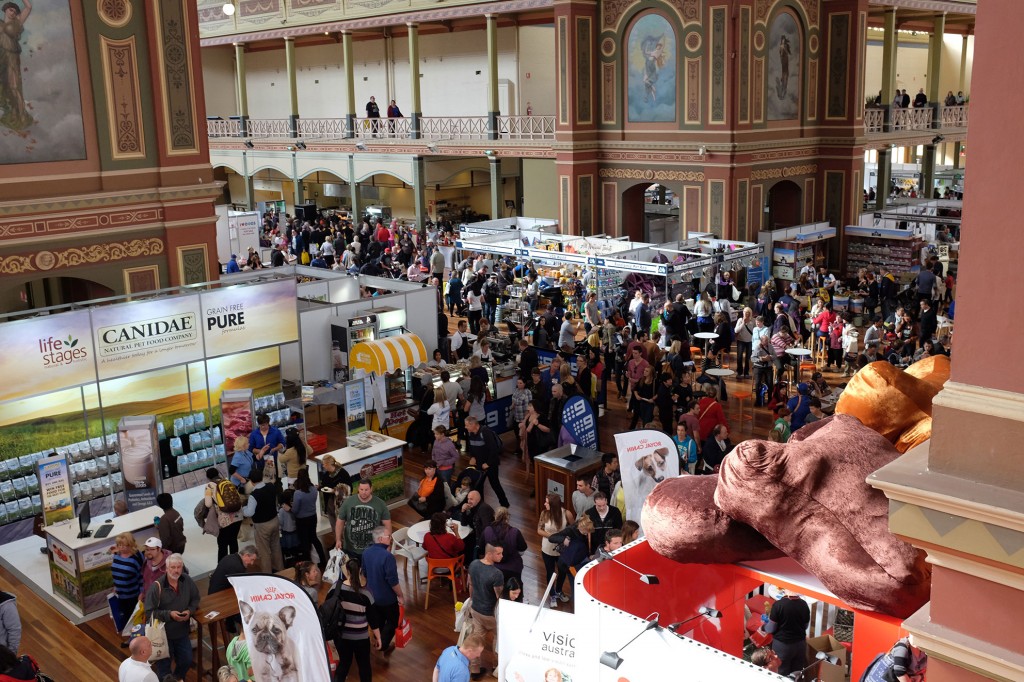 There were two areas for live shows….we saw two Wunderdogs in action….amazing!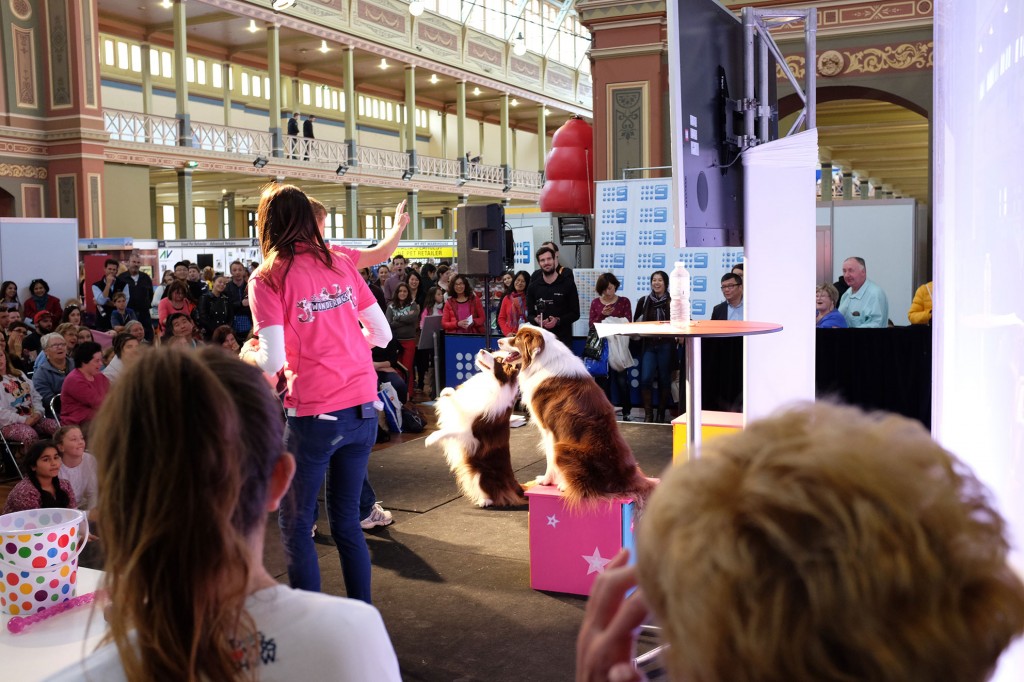 And a dog that could catch a frisbee in midair….impressive!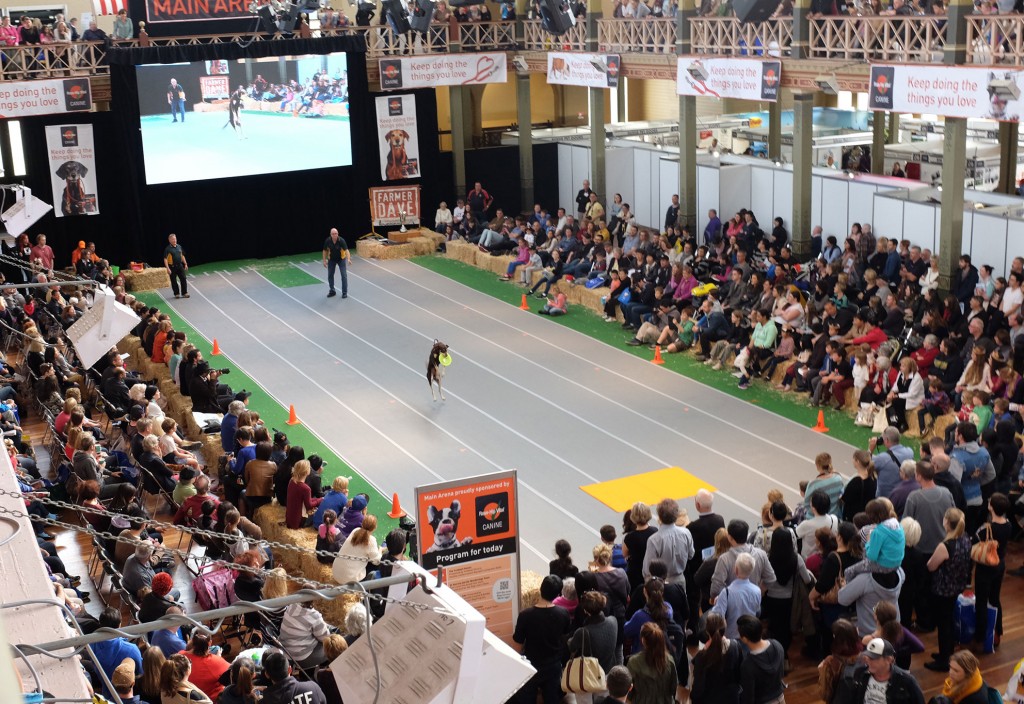 All sorts of dogs attended the show, and there was the breed showcase in the upstairs gallery.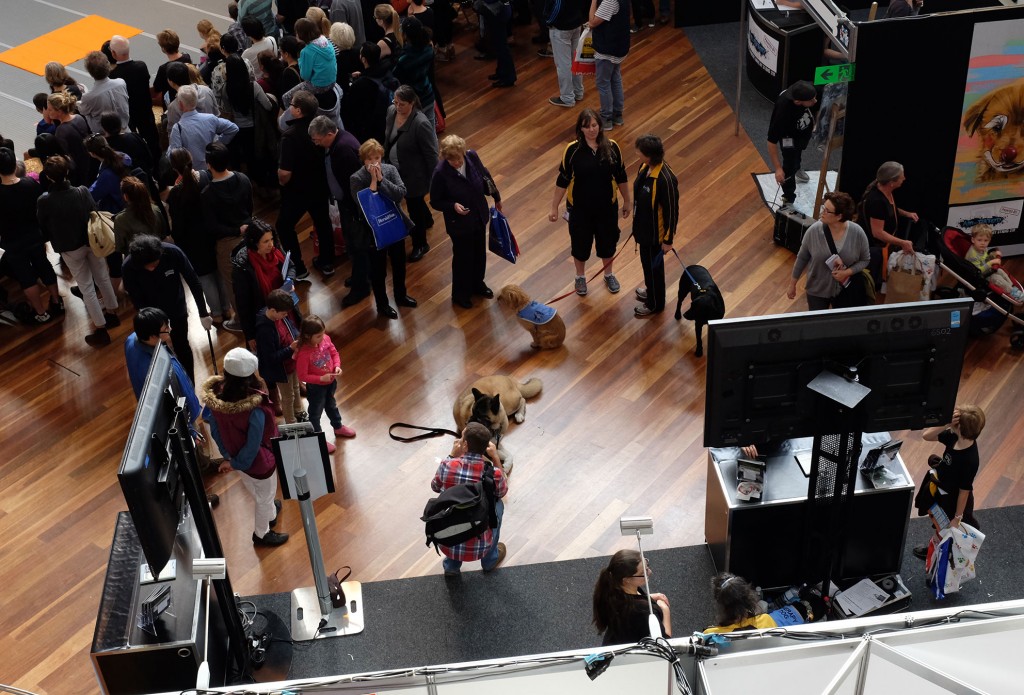 We saw Burmese Mountain Dogs….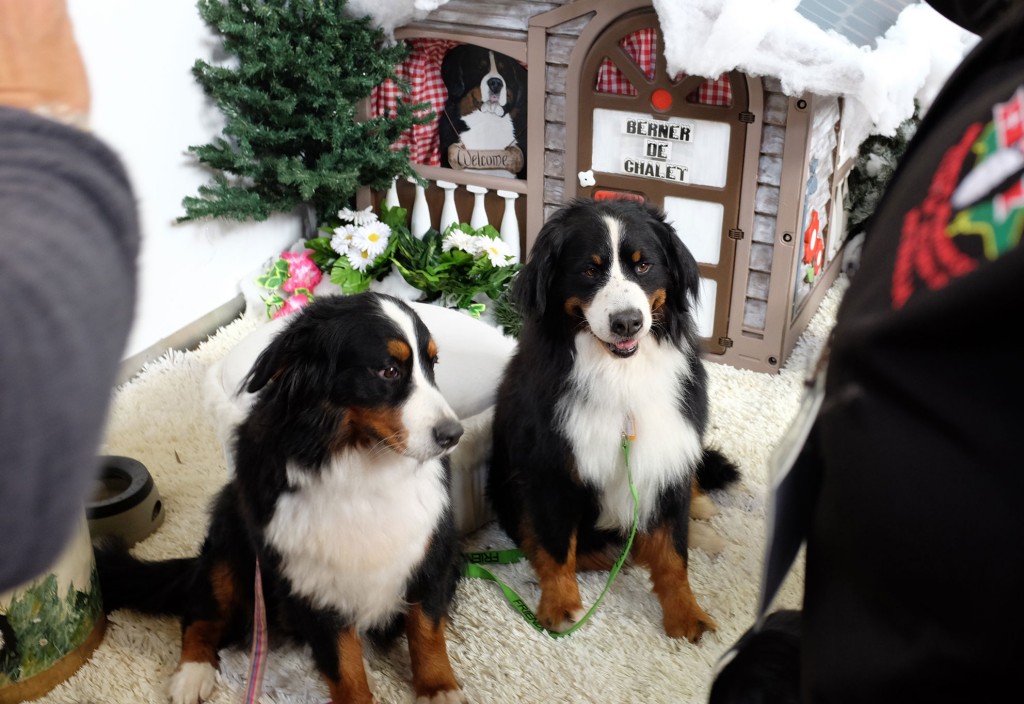 Huskies…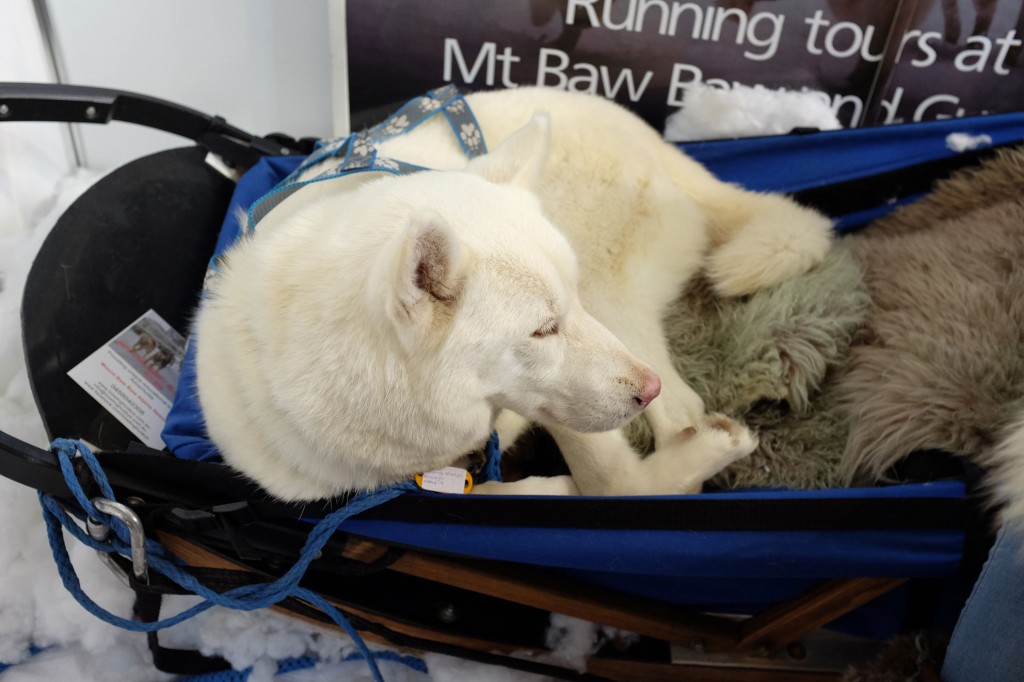 Samoyeds…..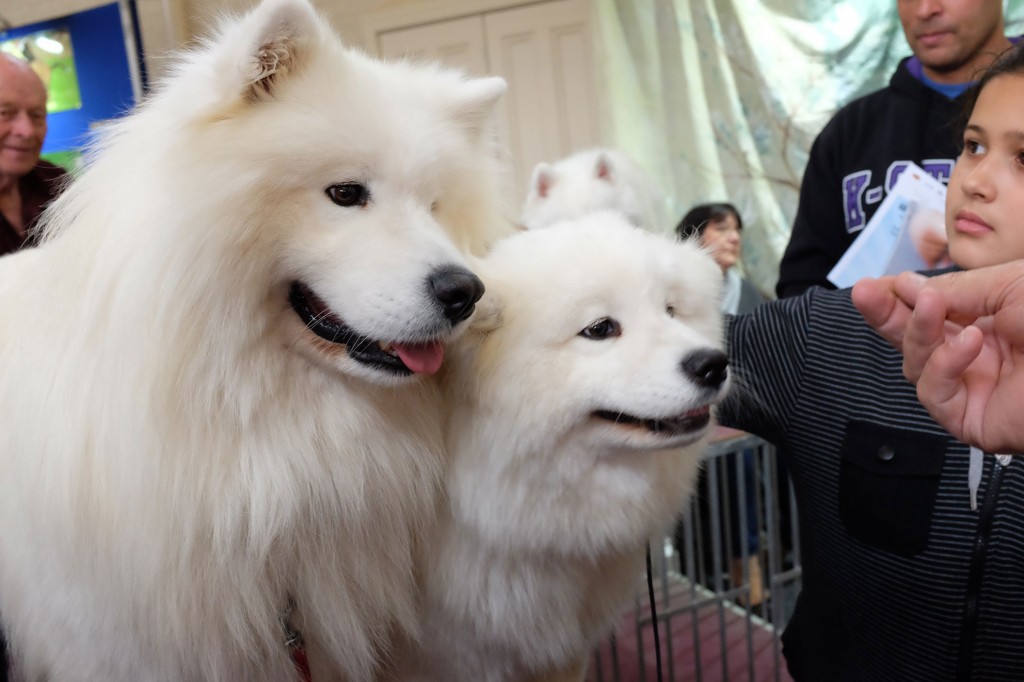 A Dulux Dog…aka English Sheepdog….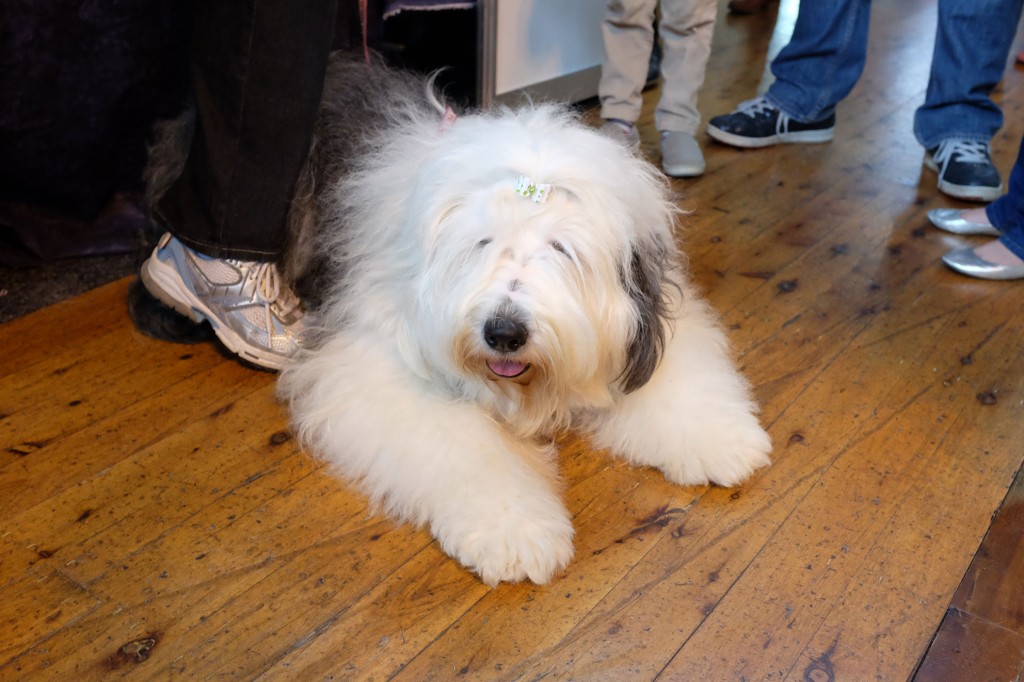 A Chow….complete with a blue tongue!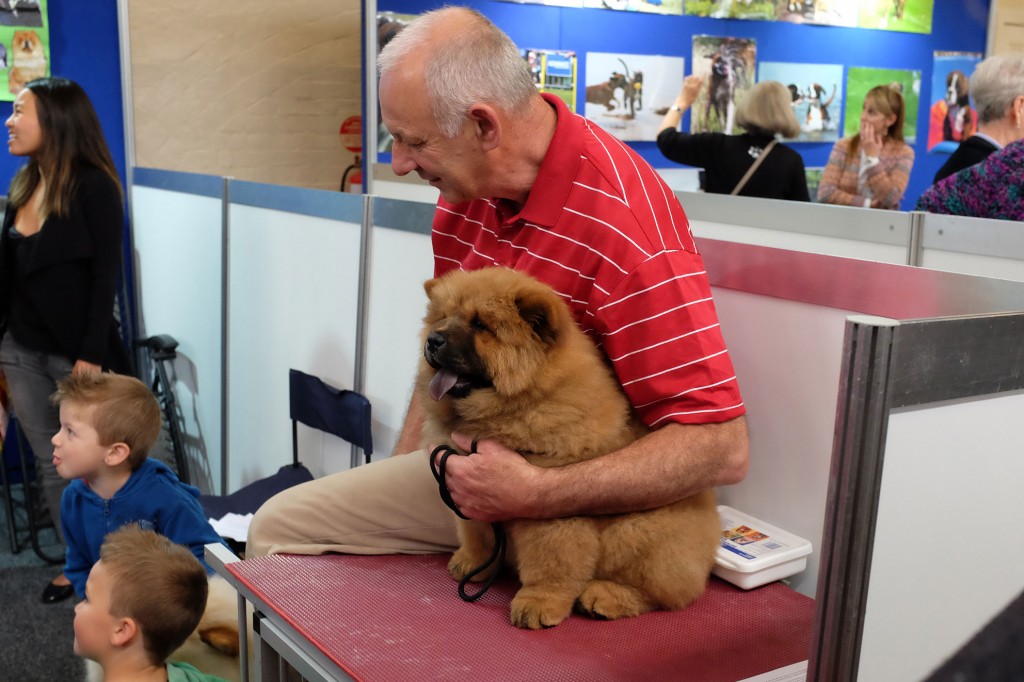 A Poodle…or two…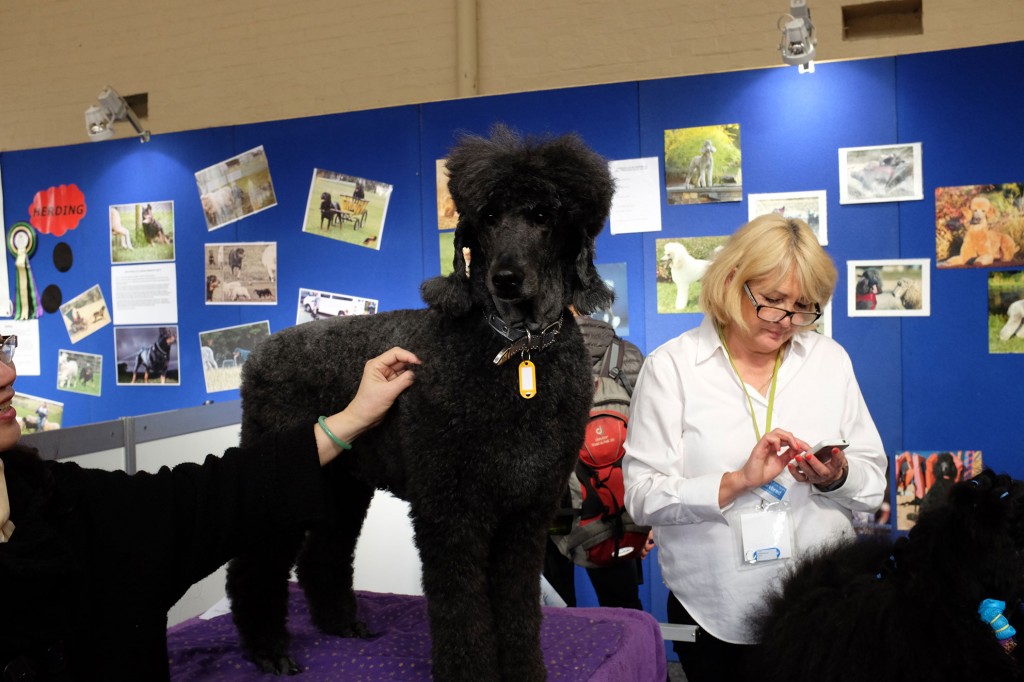 And some dogs we have never heard of before….a  Nova Scotia Duck Tolling Retriever…this pup is just gorgeous!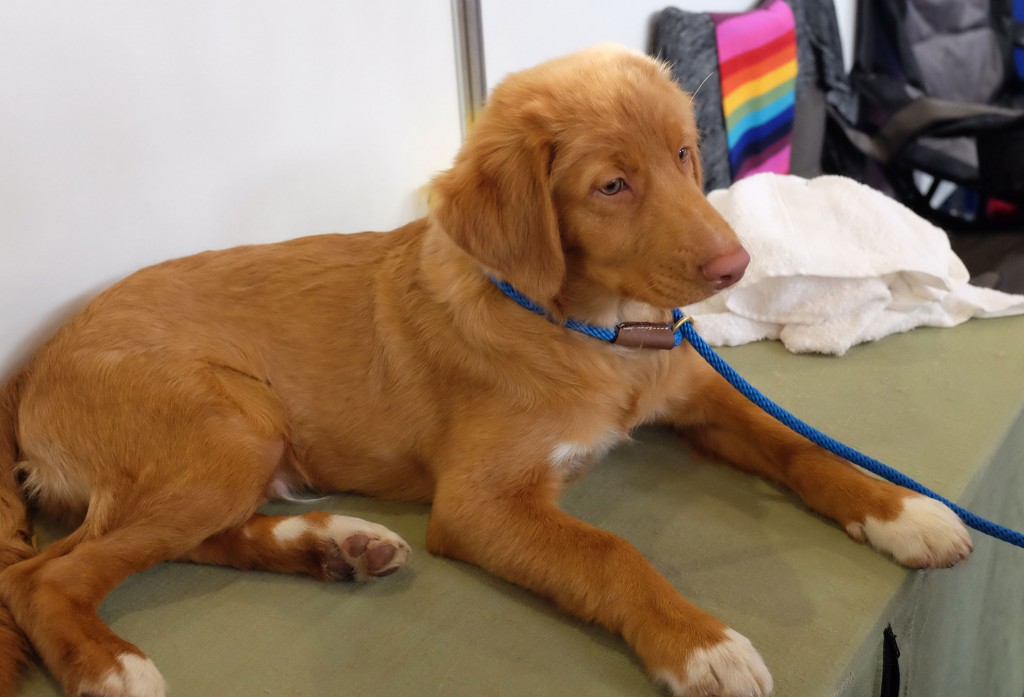 Finnish Lapphunds…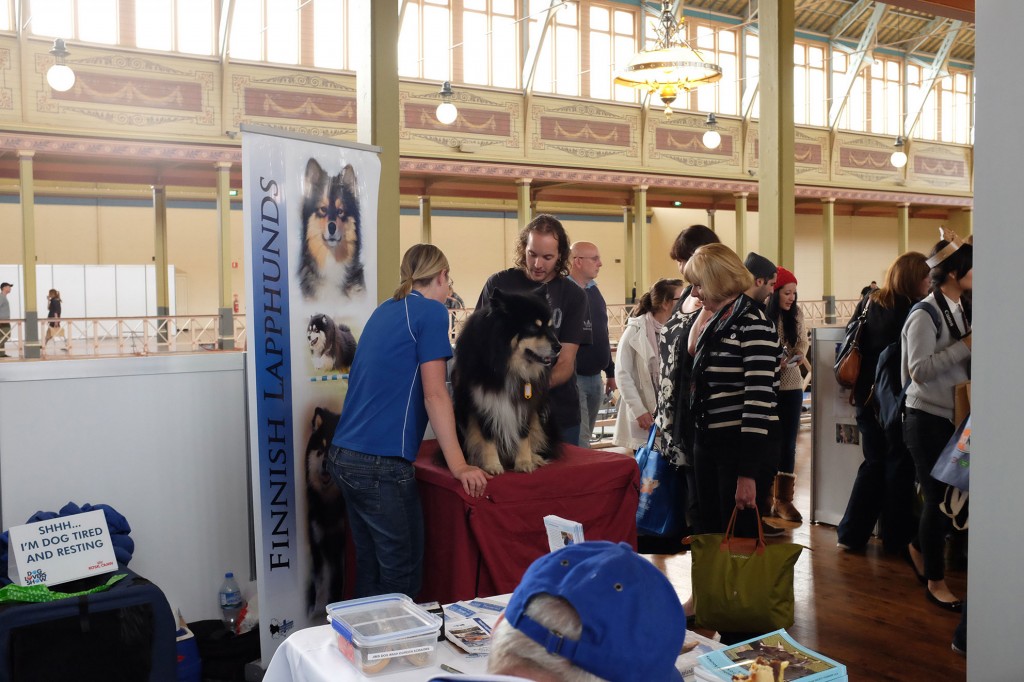 Griffon Bruxellois…how cute are these little faces!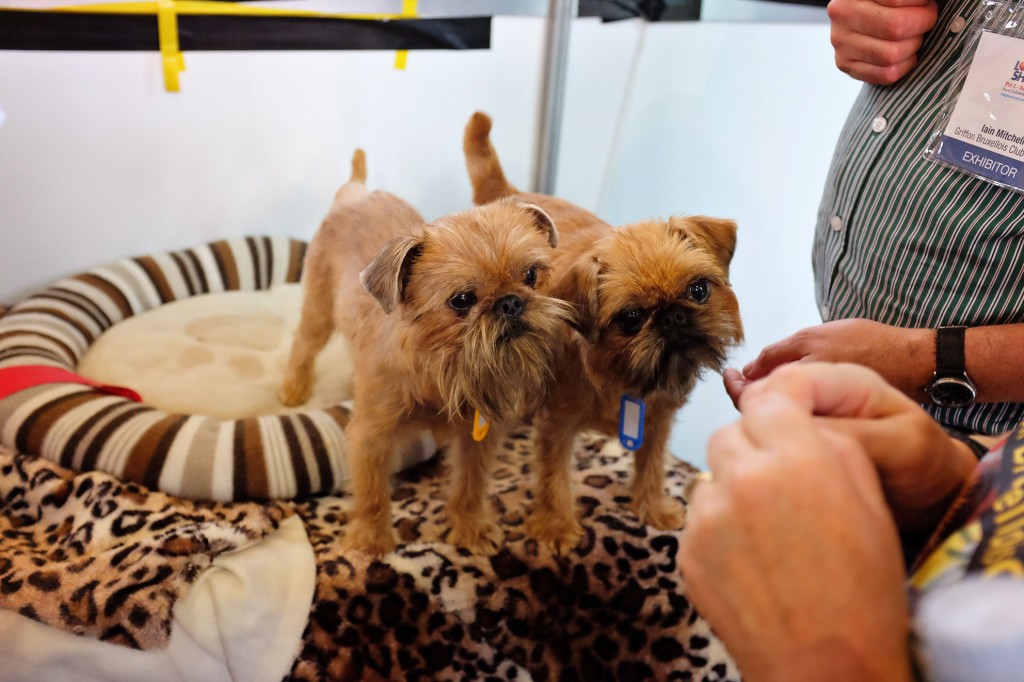 I was excited to finally meet some Australian Shepherds…this breed of dog is somewhat of a mystery as it is well known overseas, yet I have never seen one here!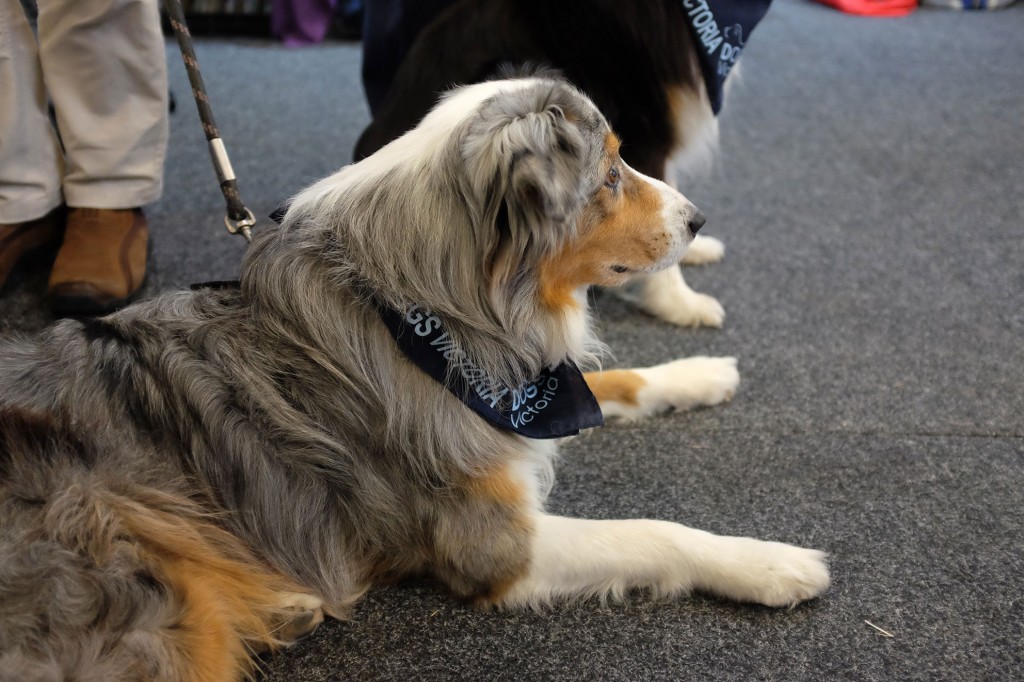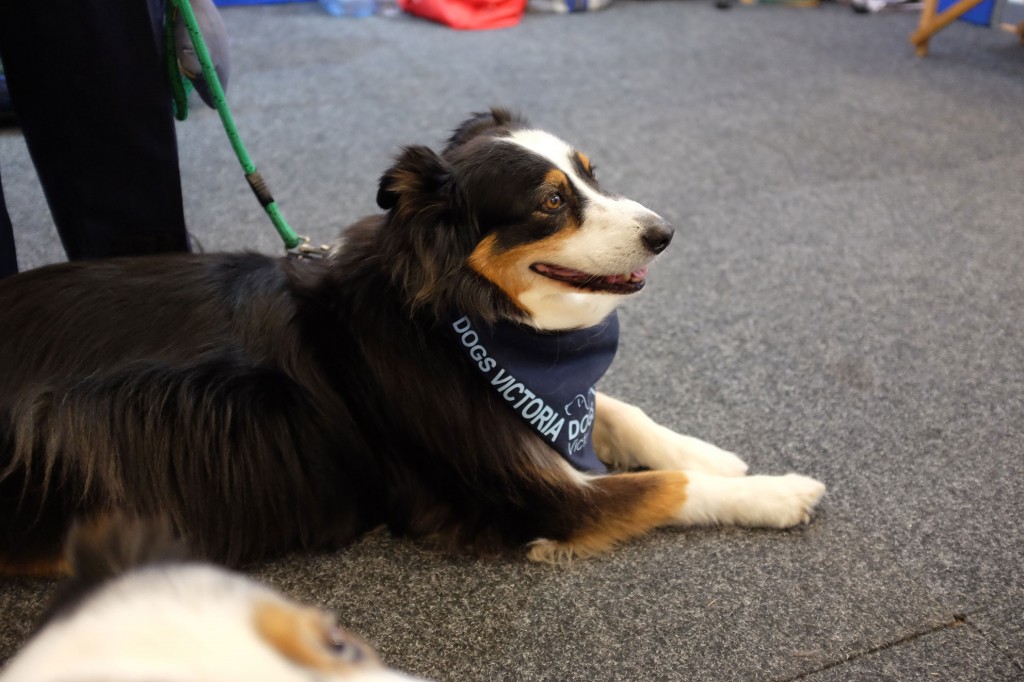 It was all too much for some…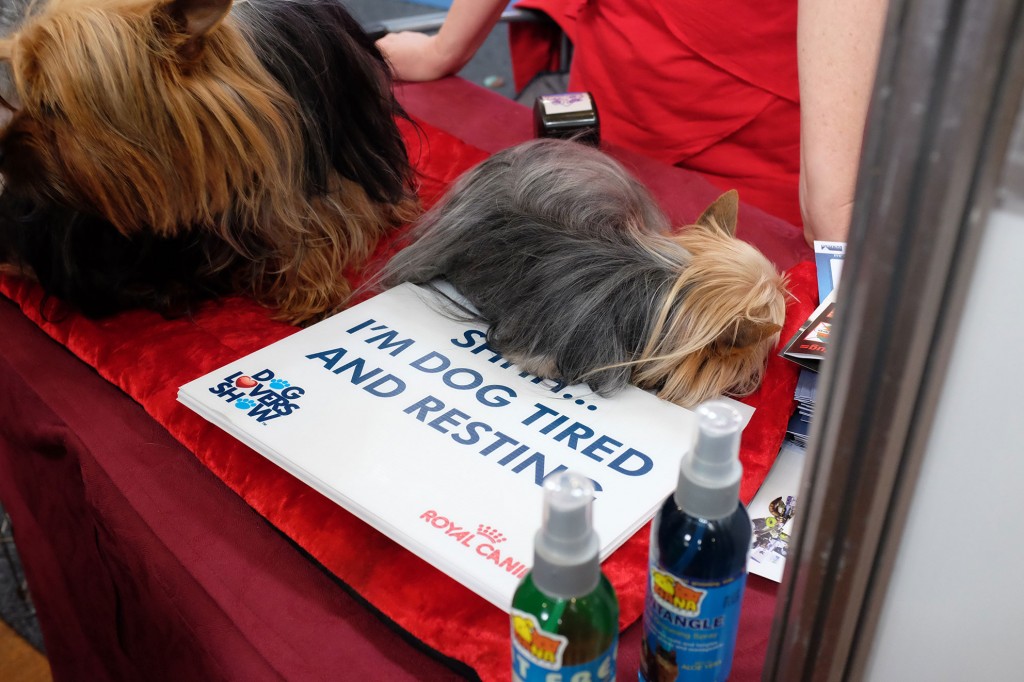 Others were meant to be resting but wanted out to join the party….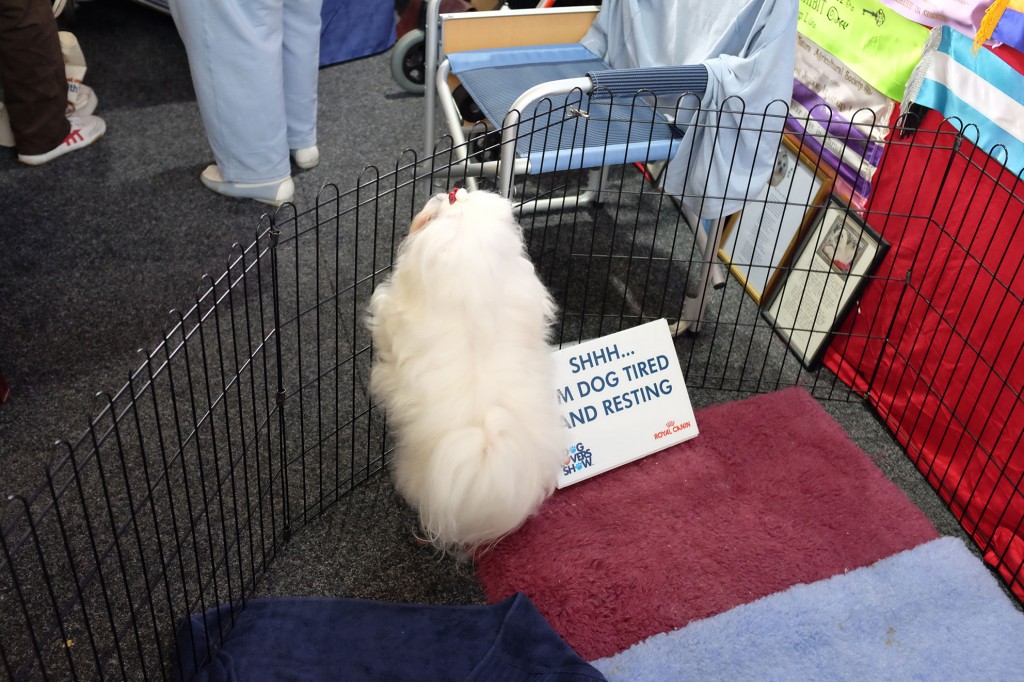 However, we were disappointed that our favourite breed of dog…the spunky Cairn Terrier…wasn't represented!
We did see a couple of Westies in the crowds, but didn't get a chance to meet them.
There were plenty of freebies so scored some food for our two….entered a few competitions so might get lucky!
Found a toy for Miss Charlotte which has quickly has become her favourite…Bill has lost interest in toys, but is still definitely up for a treat or two!
After a couple of hours, we had done the full circuit, patted as many pooches as we could find, and had had enough of the crowds so headed back out into the pouring rain, laden with goodies to take home!