Cars…I love them!
And I especially love cars with classic designs…and those with powerful engines.
So I was rather excited to go to an exhibition currently being held at the NGV in Federation Square, Melbourne.
Shifting Gear: Design, Innovation and the Australian Car is a first for an Australian art institution!
It presents 23 of Australia's most iconic vehicles as objects of art, and celebrates our proud history of automotive design and engineering.
The displays start with a steam-powered car from the late 1890s, and continues through history to the present day.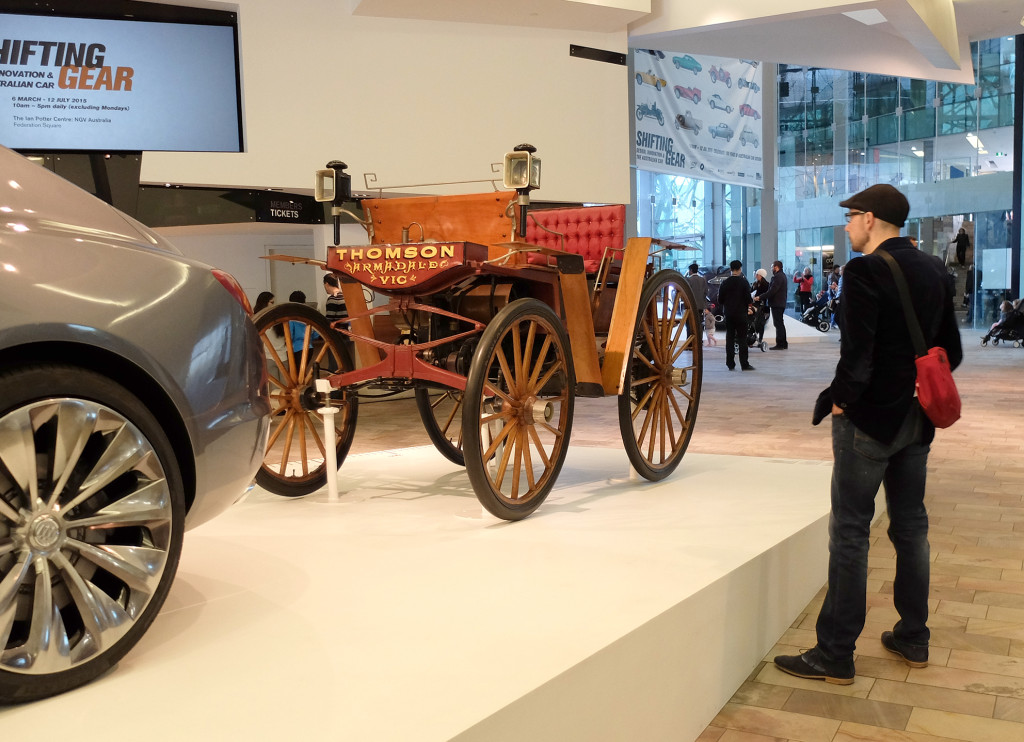 There is even a Valiant Charger T/T E49 Coupe from the early 1970s…
Spread throughout the exhibition are design sketches, illustrations, photos and other ephemera…I was fascinated to see the original "Holden Lion" plaster marquette from 1927.
It was used as a model from which small diecast emblems were made and applied to Holden car bodies from 1928 to 1939…
By luck rather then design, the quest curator of the exhibition, Professor Harriet Edquist…Director of the RMIT Design Archives….was giving a tour, explaining how the various cars were chosen and the history.
Interestingly, she doesn't drive but said that she had learned so much about the development of cars in Australia by curating this exhibition!
My favourite was the Austin 7 Ace from 1933…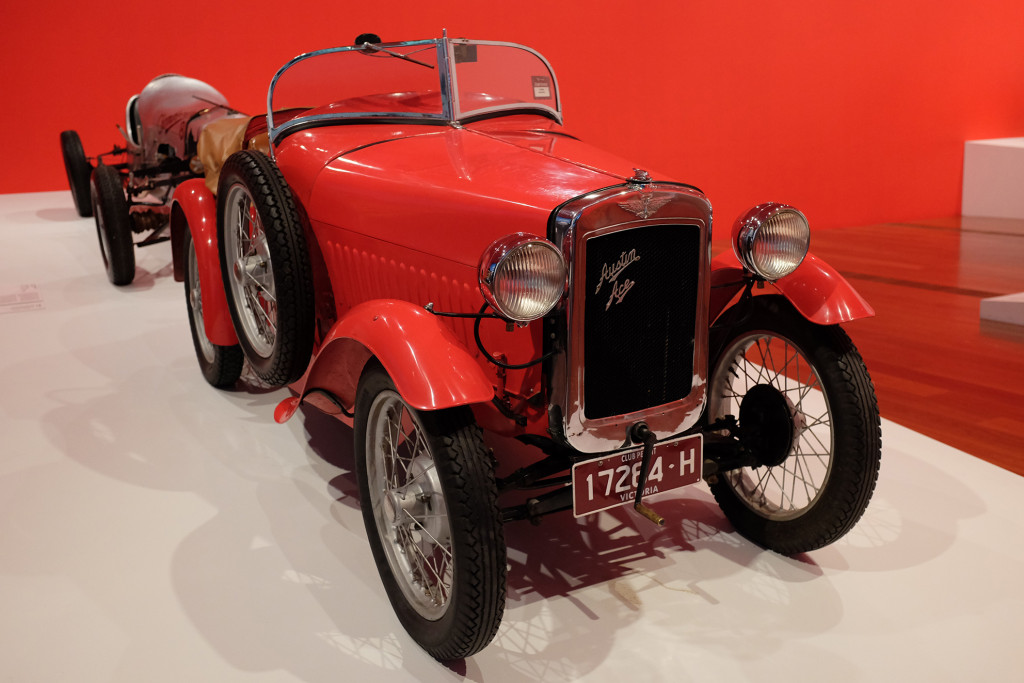 My husband loved the Eureka F4 from 1976…this was built by Purvis Cars in Dandenong!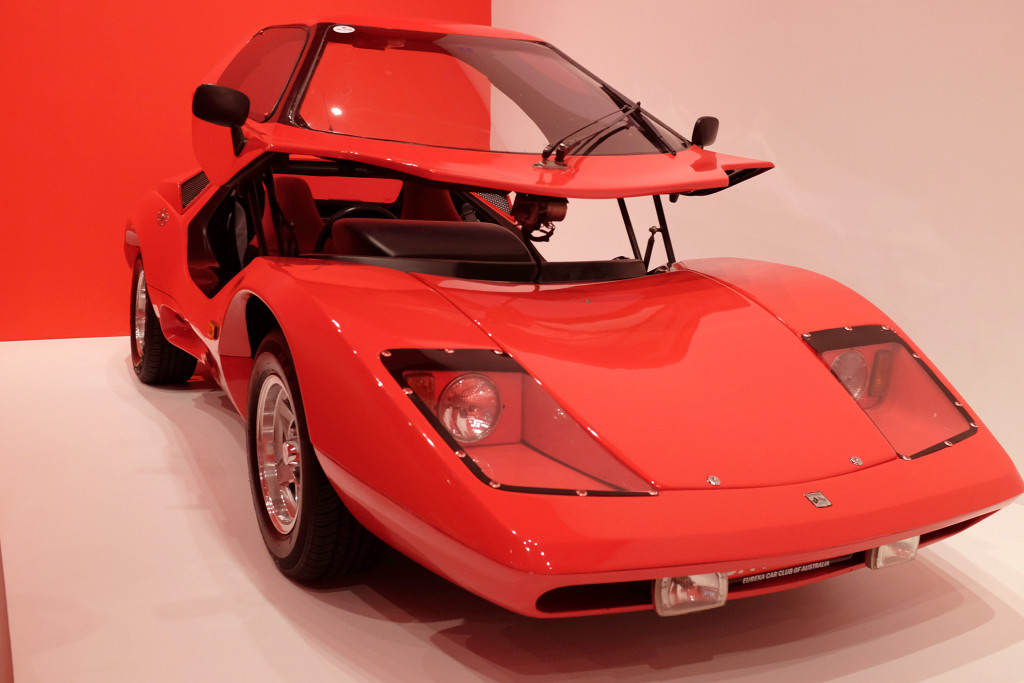 And we both loved this car, which is located out in the foyer…a Holden EFJY concept car from 2005…I want it!!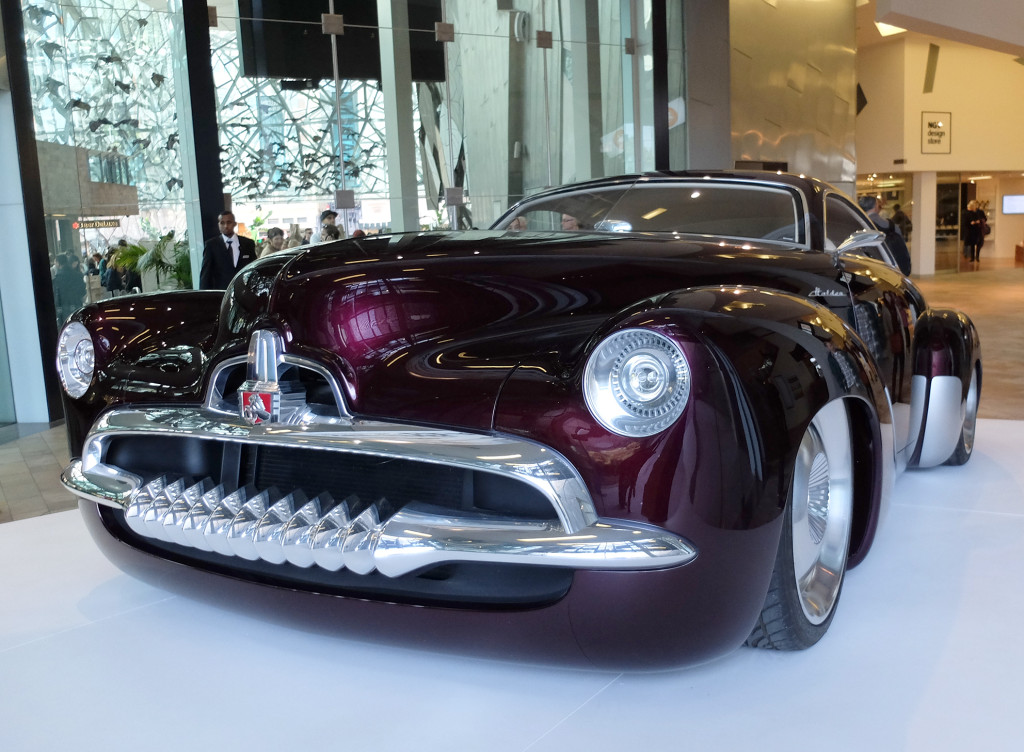 Similar to other exhibitions I have been to at the Ian Potter Center, there is a glossy illustrated book which has pictures of all the cars available, and reveals the designers and stories behind each one….a perfect gift for a car enthusiast!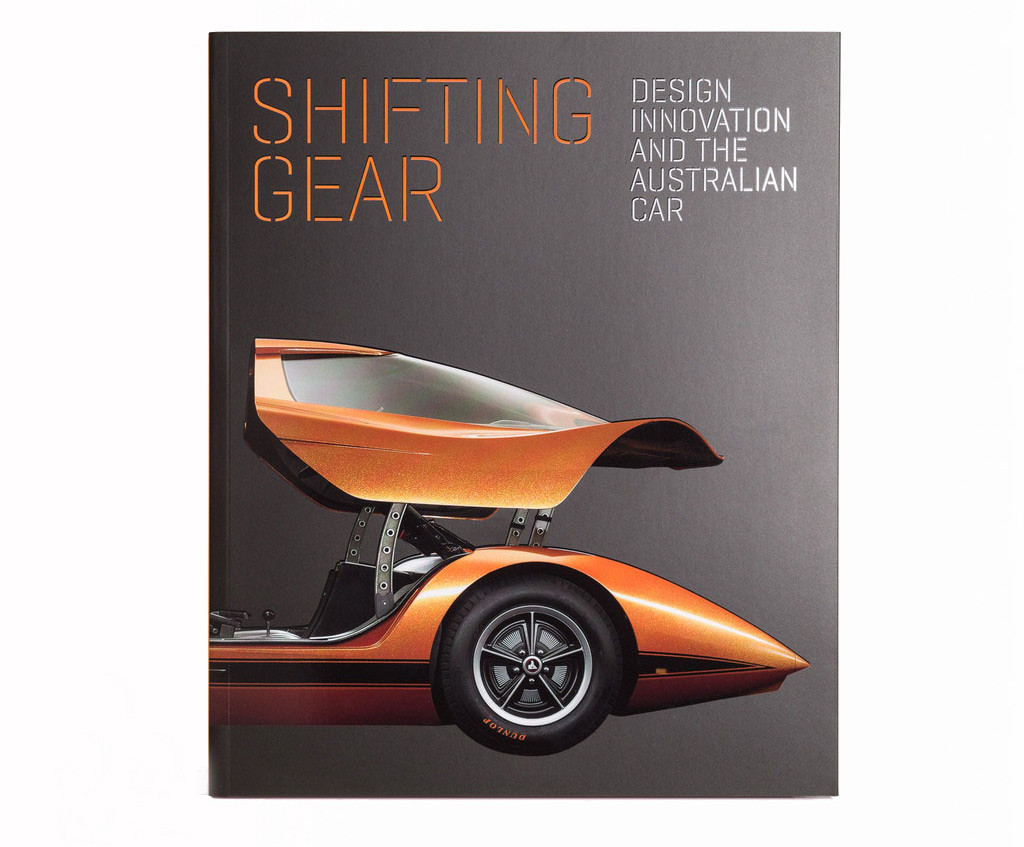 Shifting Gear: Design, Innovation and the Australian Car is on display at the Ian Potter Center, NGV Australia at Federation Square until the 12th July 2015.