Taking part in a Secret Santa can often be fraught with difficulty!
You either get a fabulous present, or you realise that someone really doesn't know you at all…
I was in two Secret Santas this year… the first one was within a blogging group, amoungst the alumni of Blog with Pip courses.
My Secret Santa sent me a perfect present…tea and a necklace in a gorgeous colour!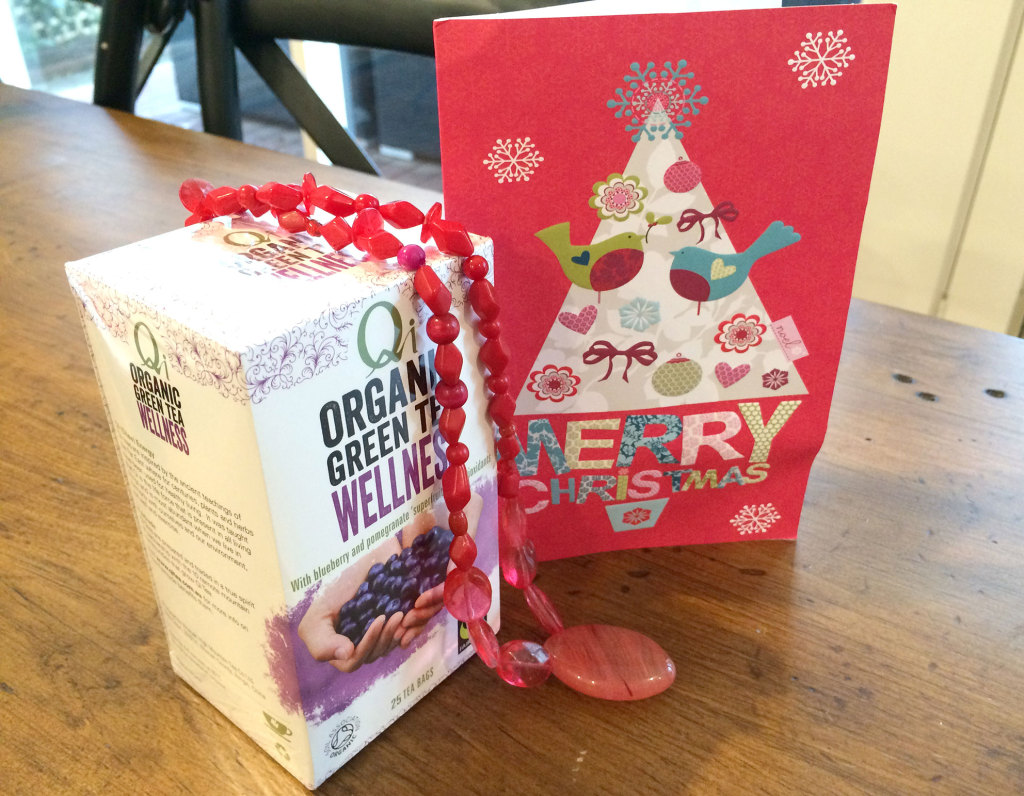 And yes, I know it was, and we have never met except as part of the online group!
The second one was the Secret Santa we have at work every year…we are only a small group but it is a friendly bunch!
We all gather together at an allocated time, and the presents get handed out…it is great fun to watch people's reactions…this year, we even had a real Santa!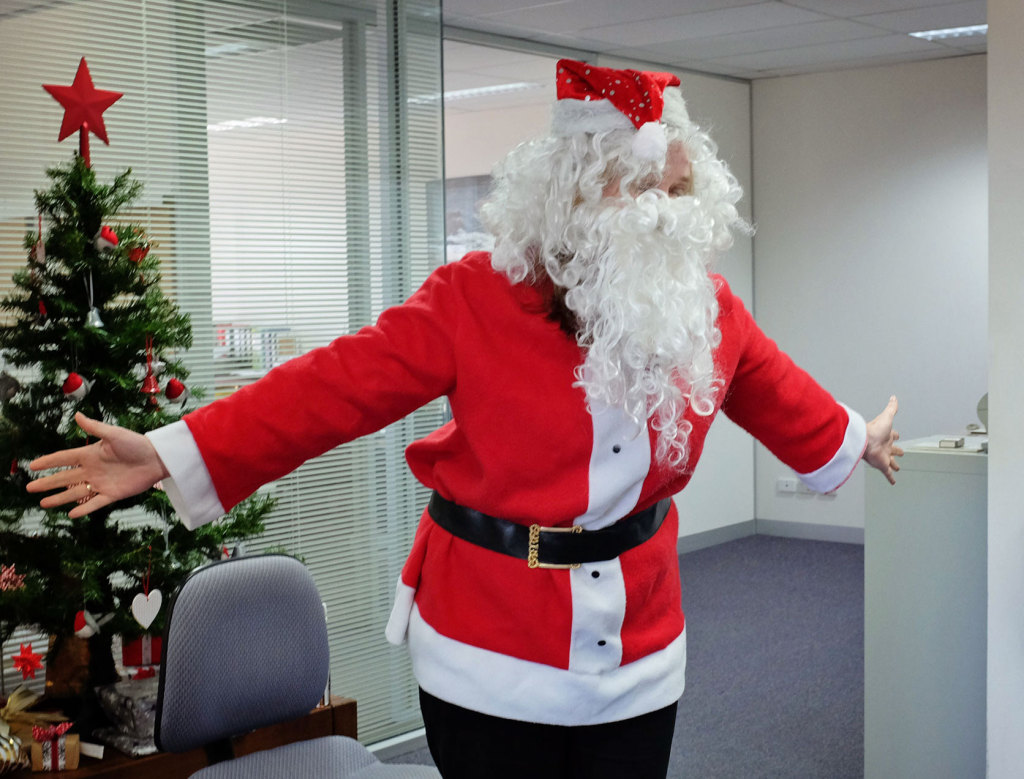 This year, I got this…some yummy sounding conserve and marmalade…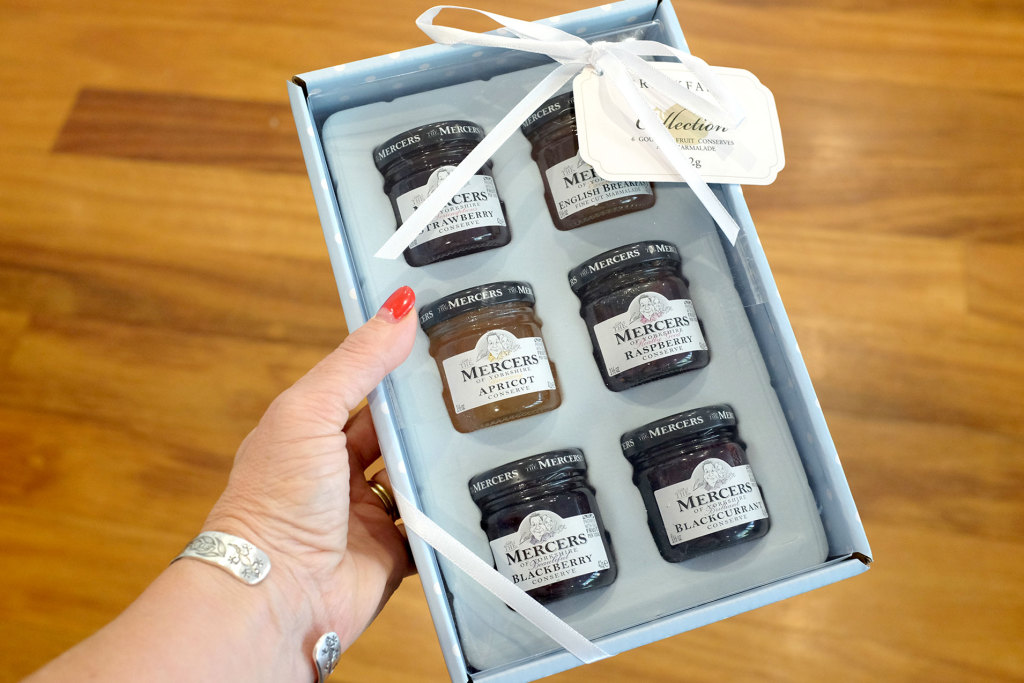 Looks lovely, and I really appreciate the thought…but giving any food gifts to me is a waste, as I just can't eat much…tea on the other hand…or stationary…
I don't know whether to be glad that my food issues aren't generally known, or sad that there is someone in my workplace who doesn't know me well enough to know that food is a bad idea for me.
And no, I have no idea who the giver was..
I like to spend a bit of time thinking about what to get for my Secret Santa gifts…for the BWP one, we all filled out information sheets, so our Secret Santa would have some idea of who we were and what we like!
I also had a sneak look at my person's blog to get more of an idea.
Luckily for my work Secret Santa, I got someone who I knew exactly what to give them…not sure if they worked out who their Santa was!
All in all, I love taking part….it doesn't really matter what I get in return, the joy and fun is in the giving!
Merry Christmas!
Do you take part in any Secret Santas? Do you like to take a little time to find out a bit about your person, so you can get a suitable gift?