Australia can be a wild environment…both on the coast and in the bush…and now Summer is here, our surroundings can quickly turn deadly.
Improved technology has meant that we can now have important information, such as warnings, updated in real time at our fingertips!
So for this week's My Friday Five, I have select some apps that are essential for surviving an Aussie Summer!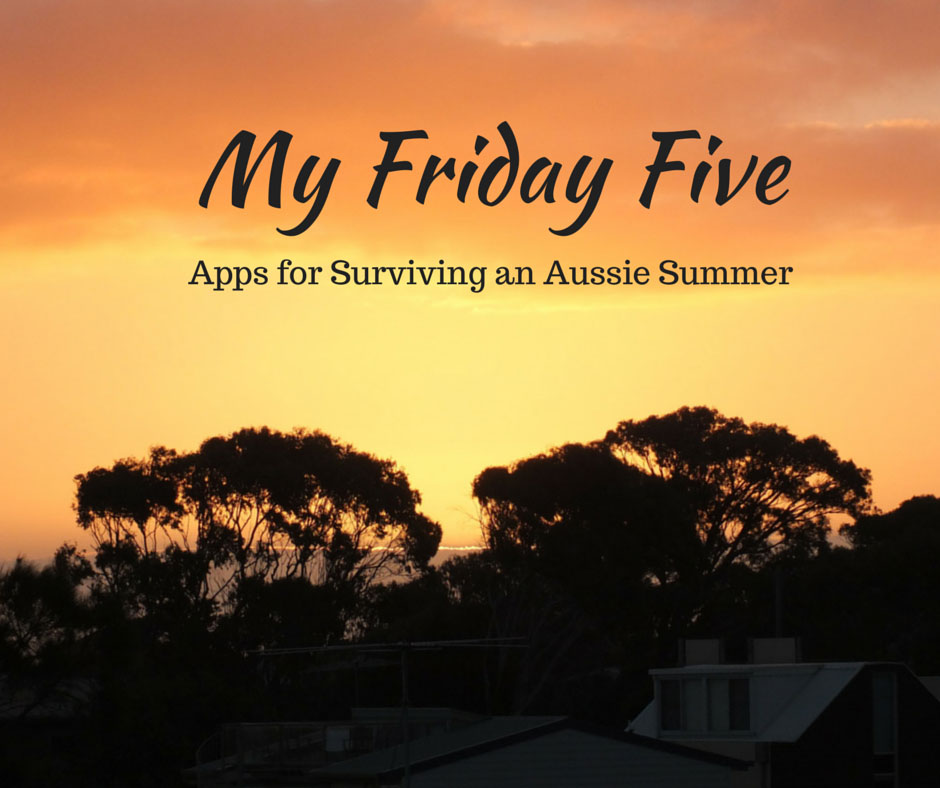 EmergencyAUS
Emergency AUS delivers warning and incident information issued by official agencies across Australia.
Originally, users had to pay for extra features, but in the latest release (Version 2), all features are now available for free!
The app has a map over feature which allows you to select additional information to show, such as a thunderstorm tracker, a cyclone tracker…even an earthquake locator!
EmergencyAus is free and available for IOS and Android…you can also view it on the web!
FireReady
FireReady is the official Victorian Goverment app which provides CFA, Metropolitan Fire Brigade (MFB) and Department of Environment and Primary Industry (DEPI) emergency warnings and information.
It is free and available for IOS and Android devices.
Pocketweather
There are numerous apps for weather, with Pocketweather being one of them.
It is not a free app (AUD$2.49 in the App store), but it has lots of features wrapped in a beautifully designed interface.
Pocketweather showcases live weather from Australia's Bureau of Meteorology and you can view radars, such as rain and the wind doppler as well as tide times for locations all around Australia to plan your fishing, boating and diving trips!
This app is available for IOS and Android
Sunsmart
Nowadays, we have to be so careful out in the sun…this free Sunsmart app lets you know when you do and don't need sun protection, making it easier than ever to be smart about your sun exposure all year.
The app has a 7 day weather forecast, the UV level and sun protection times for your local area in Australia plus you can set the sun protection alert to remind you of the daily sun protection times, either at a time of your choice or when the UV reaches a level where sun protection is required.
Another useful feature is the vitamin D Tracker to find out if you are getting enough UV exposure to help with your vitamin D levels
Available for IOS, Android and Samsung devices.
Beachsafe
This free app covers approx 12,000 of Australia's beaches…you can find the beaches which are closest to you and view comprehensive information about each one.
Features include full weather and forecast information, tide, swell, water temperature, service patrol periods, Lifesaving Clubs, regulatory and hazard information.
During the Spring and Summer months, you can view real-time information about any hazards and the beach status.
This app will help you decide whether it is safe to swim, surf, fish or dive
Available for IOS and Android devices.
And lastly, be aware and be alert…and enjoy some Summer fun!
Do you use any of these apps? Are there any other useful apps I have missed?