A new market has popped up at our favourite coastal town, Point Lonsdale…it is located down on the Bellarine Peninsula, about an hour and a half drive from Melbourne!
The quirky Lighthouse Engine Shed and Lighthouse Reserve market, in conjunction with the Pt Lonsdale Boardriders Club, has been held on the Lighthouse Reserve from 4pm- 8pm each Saturday evening during January 2016.
It showcases a variety of local artworks, handmade items, fabulous foods and products from talented emerging artists.
We finally managed to be in town for the market yesterday, so went for a walk to the lighthouse to check it out!
We got there just after 4pm.. it was a beautiful afternoon, the sun was shining and there was a great holiday vibe…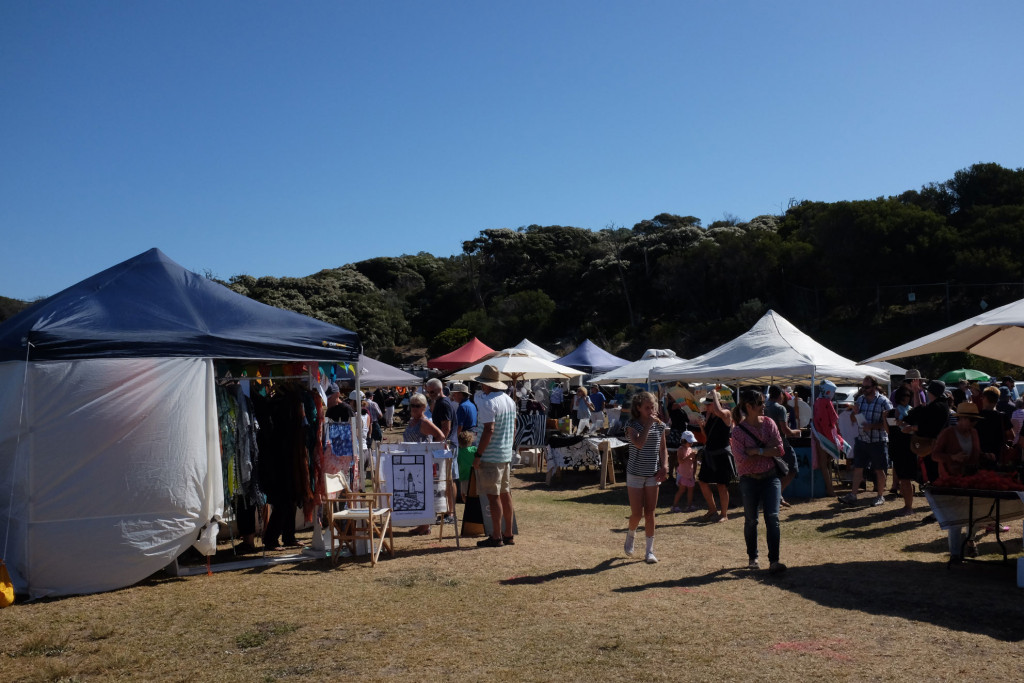 And I love the location…under the watchful eye of the lighthouse…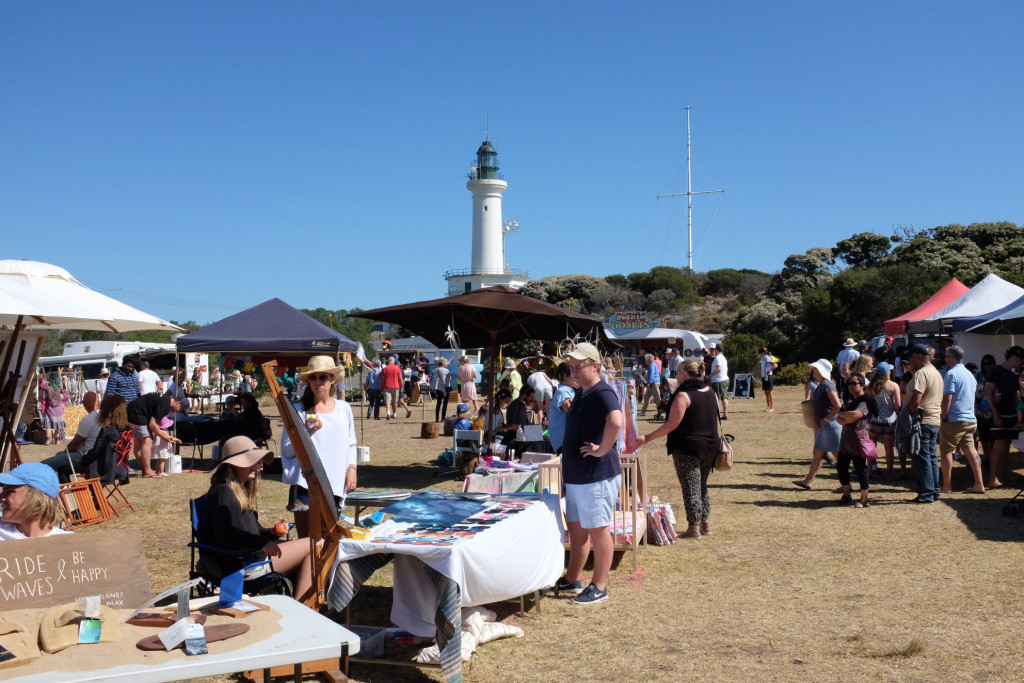 There was live music with various local musicians performing over the evening…a great spot to pull up a couch and relax…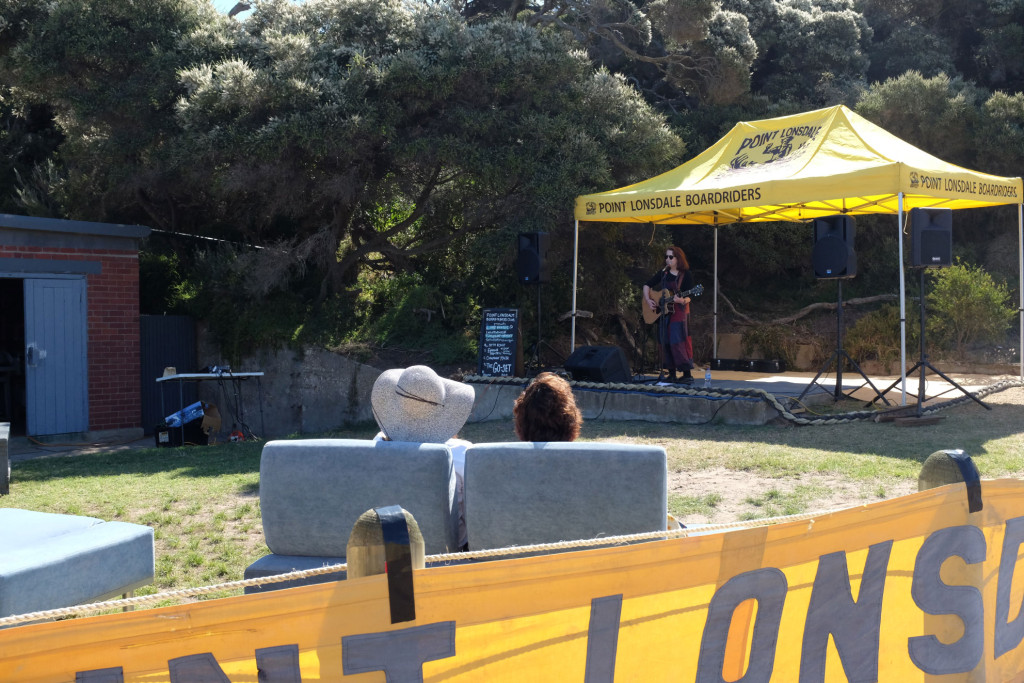 The kids weren't forgotten either, with their own place to hangout…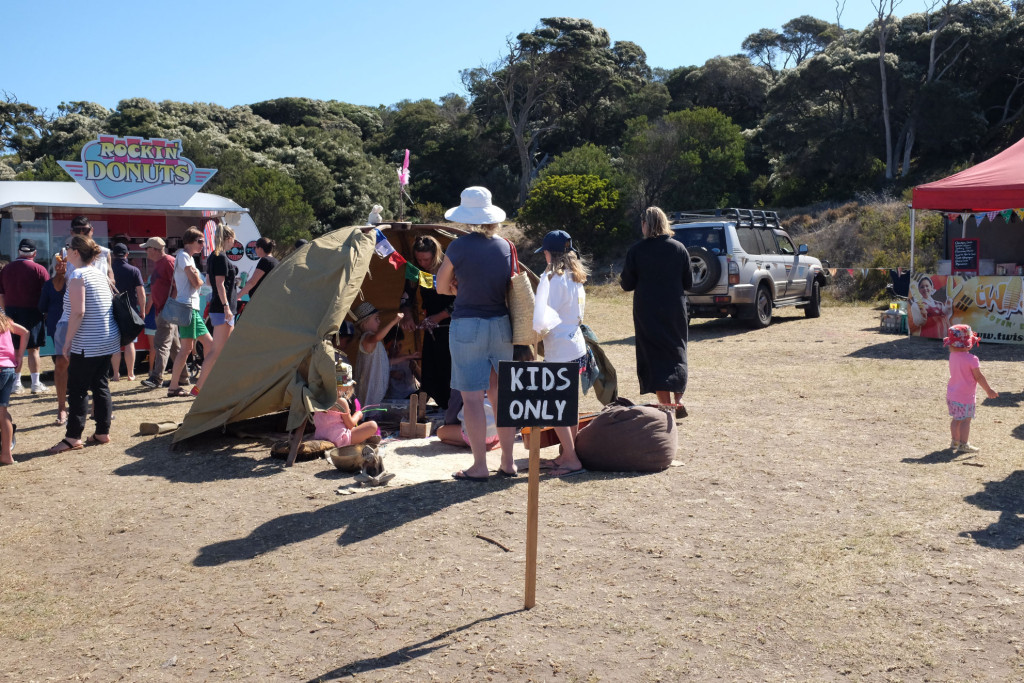 There was some gorgeous items for sale…everything from locally grown produce, to photographs and artwork, to clothes…I was very tempted by some beautiful handmade silver jewellery as would love another bracelet…but restrained myself!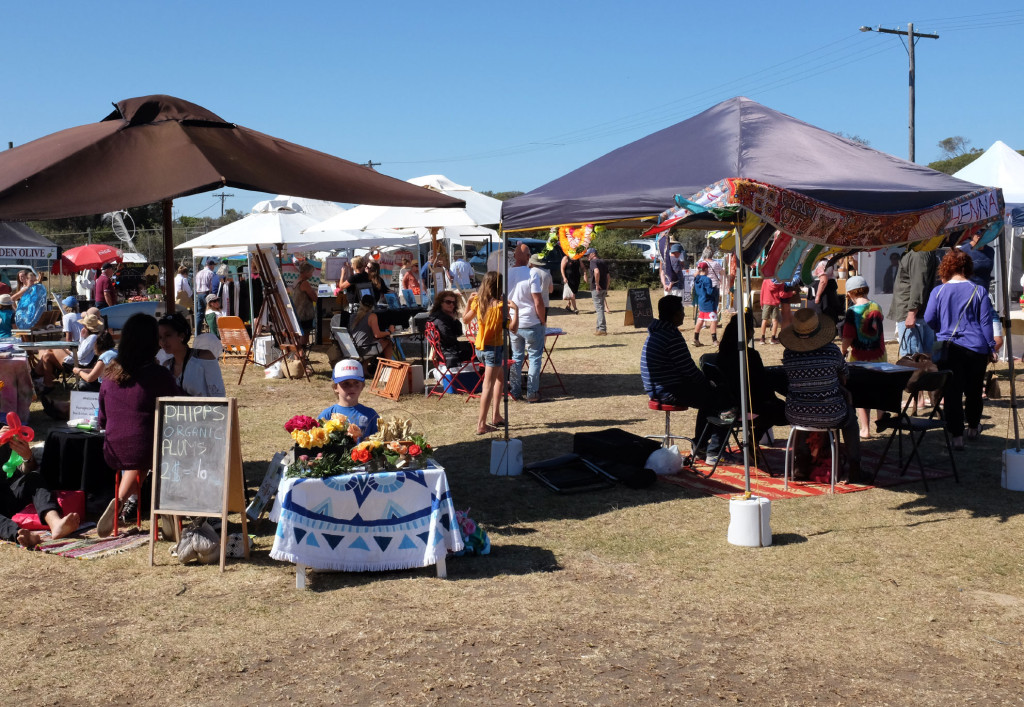 We took the opportunity to check out the Engine Shed…I have walked past this building ever since I was a kid, but never seen inside it…love what the Boardriders have done…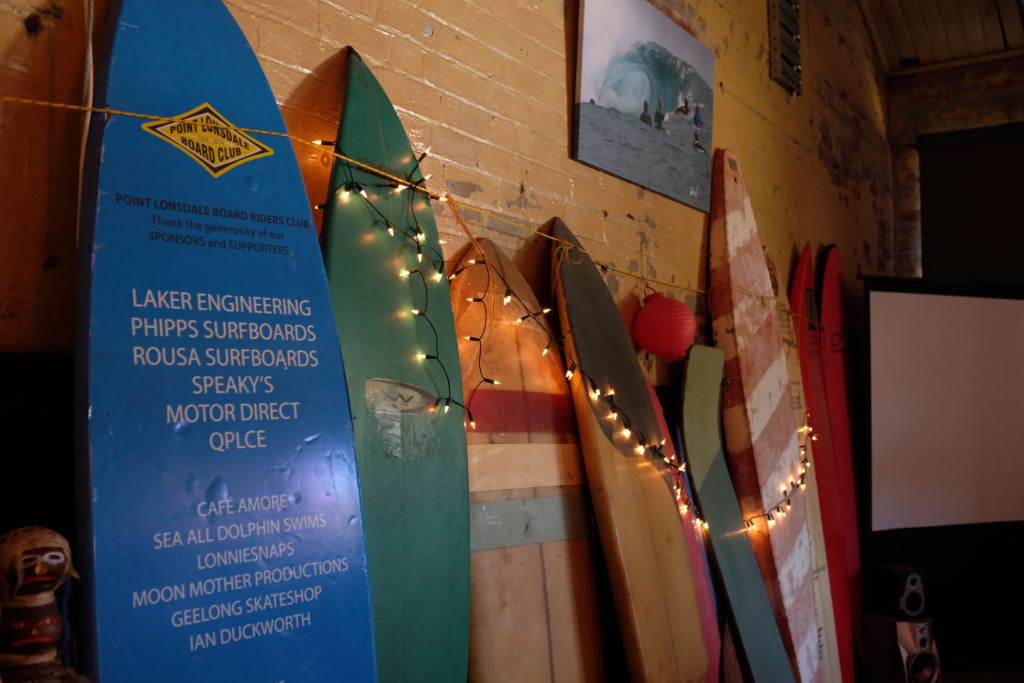 We enjoyed looking at the old photos…so much history…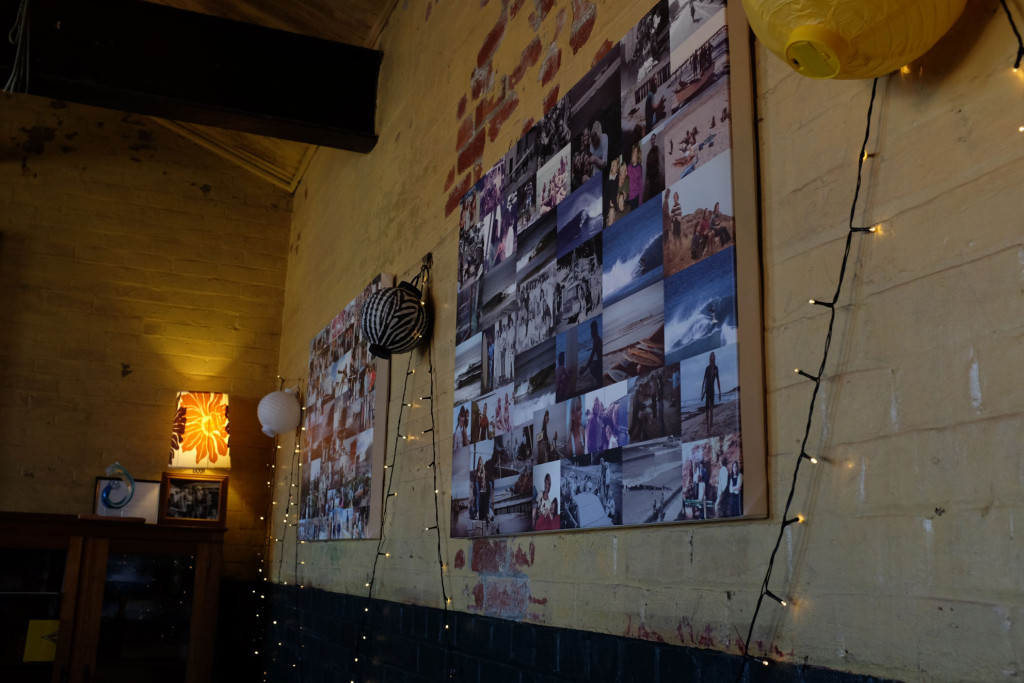 There were quite a few food options too so you can enjoy dinner while wandering through the market…everything from Rockin Donuts…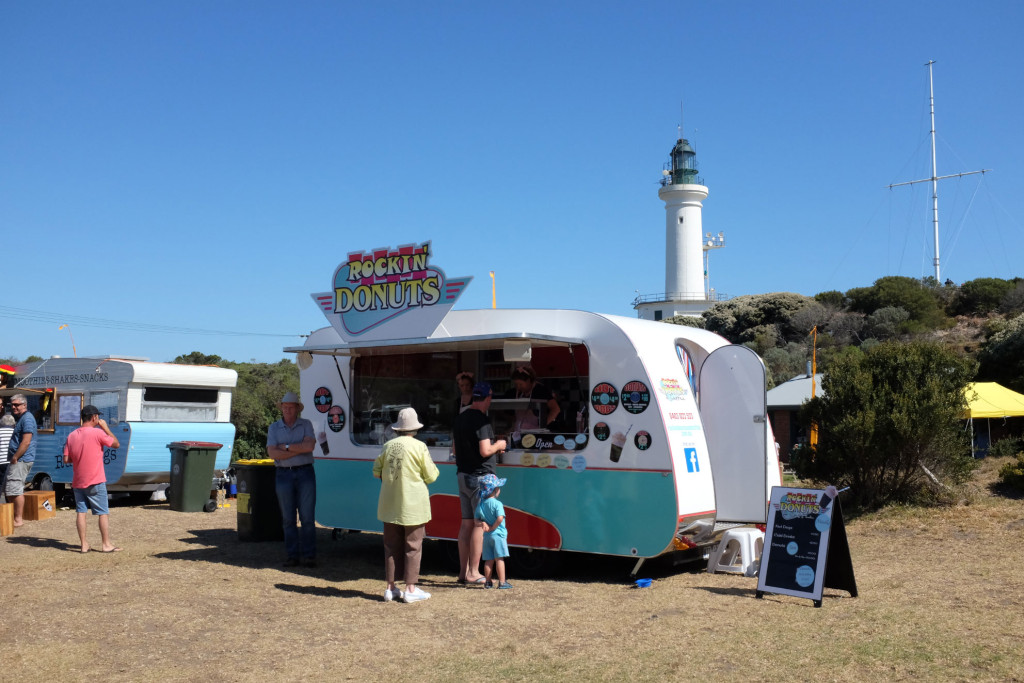 To the Dolly Bus, who was all things vegan…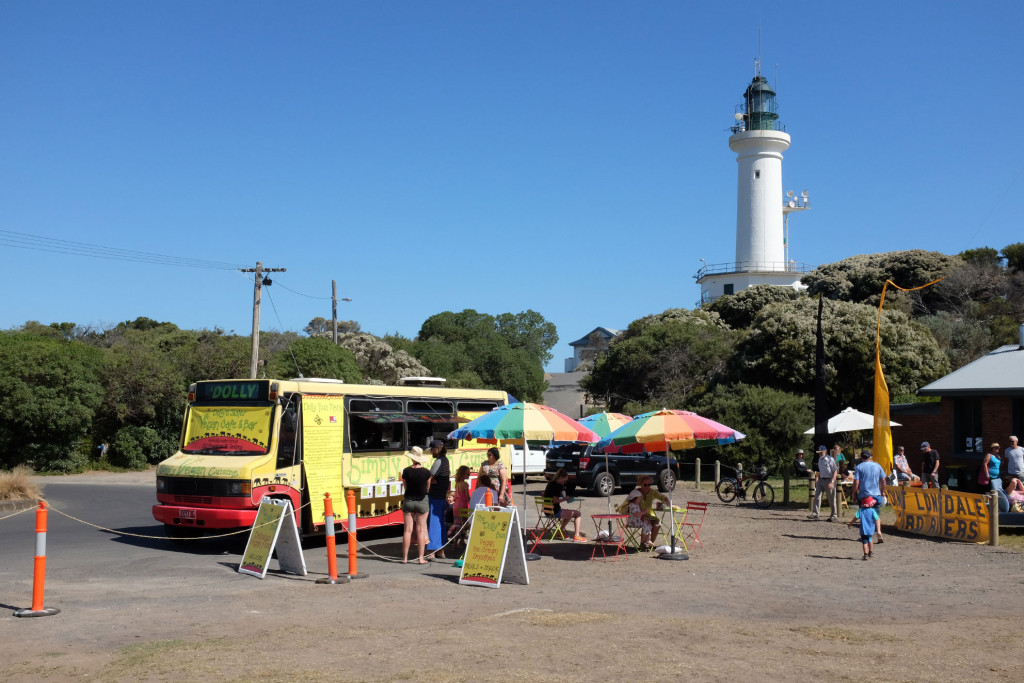 To Cool Runnings for smoothies and shakes…to Korean BBQ…something for everyone!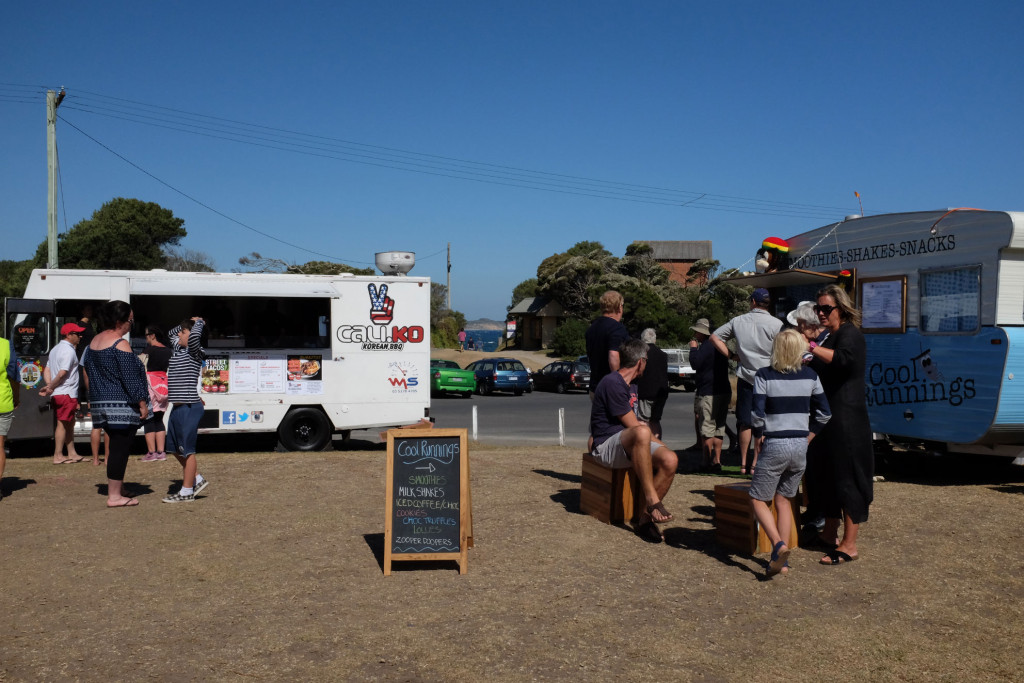 And while the market is on, the Queenscliff Maritime Museum conducts Lighthouse Tours from 6pm…highly recommended for photographers and lighthouse lovers!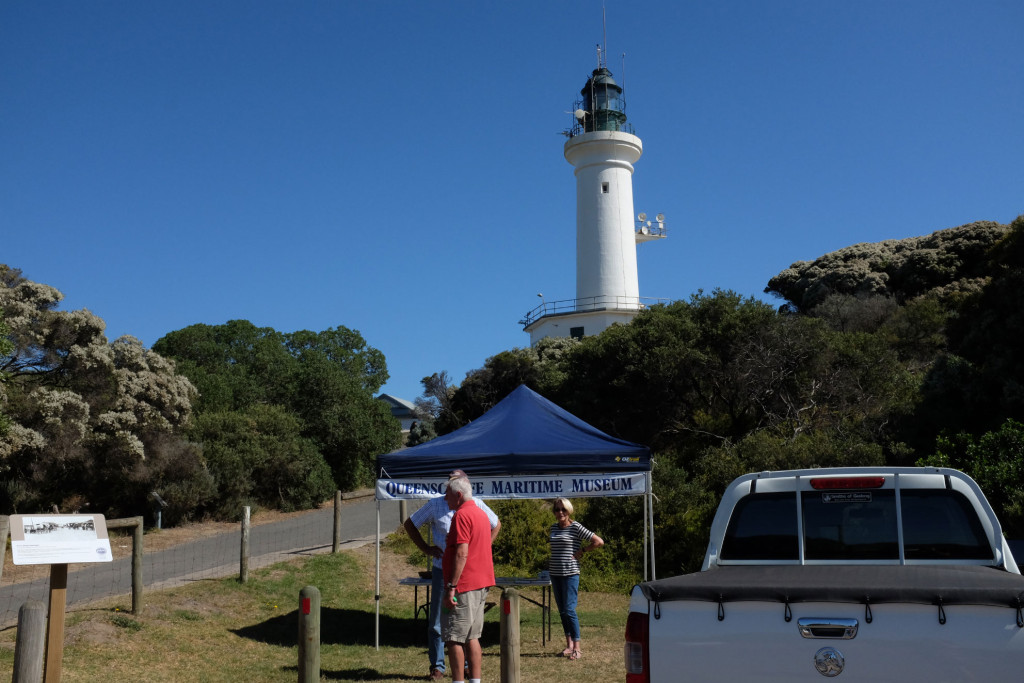 The last market will be on Saturday 23rd Jan 2016, so if you are down the Bellarine Peninsula, bring the family, grab some food and enjoy the music while you browse through all the stalls.
It is a lovely way to spend a summer Saturday afternoon/evening!
The market is located on Point Lonsdale Rd, Pt Lonsdale Lighthouse Reserve.
Click here to visit their Facebook page for more information!