As seasoned tea drinkers, we always scan the shelves at the supermarket in case something new appears to try, and this is how we came across the Melbourne tea label, the delightful Tea Blossoms.
To be exact, we found their Green Tea Strawberry, which quickly became one of my favourite green teas, especially over the warmer months.
I now always make sure I have a stash both at home and at work!
Tea Blossoms was established back in in 2005, and have created a large range of teas which combine the medicinal qualities of the east with the flavours of the west….from white tea, to rooibos tea, to green tea.
The company also promotes the health benefits of tea, including the cancer preventing qualities which is something important to me due to having had thyroid cancer a few years ago.
Their tea is organically grown and harvested, and all the packing and distribution happens right here in Melbourne!
They kindly sent me a big bag of samples to try, and we have been slowly working our way through them…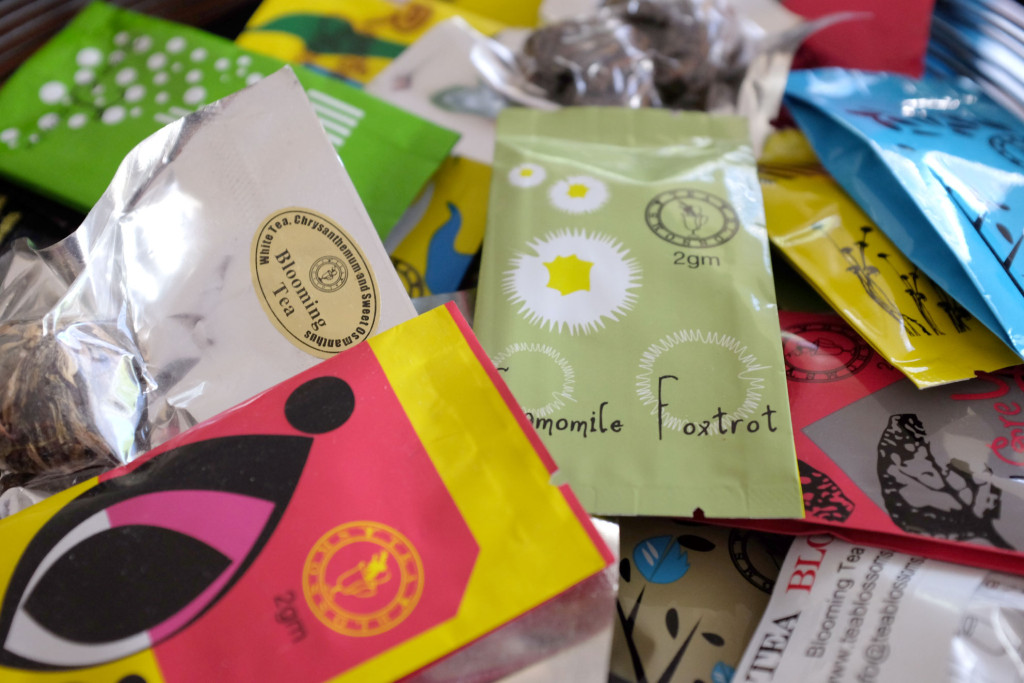 But the tea that absolutely fascinates me is the Blooming Tea…this sort of tea makes brewing a beautiful experience both visually and physically.
These amazing teas are available as black, white and green tea varieties with natural fruit and herbal flavours….and are hand made by experienced tea makers.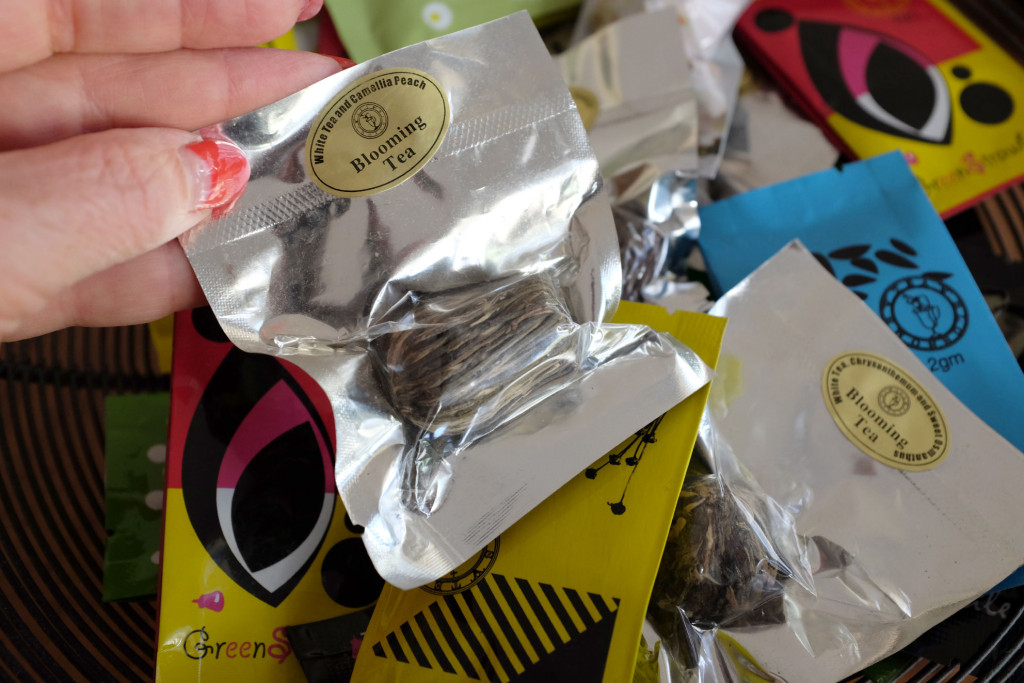 Each one actually has a flower inside which literally blooms as the tea is brewed, creating a beautiful underwater flower arrangement almost too good to drink!
Here is what the White Tea and Camellia Peach looked like before brewing…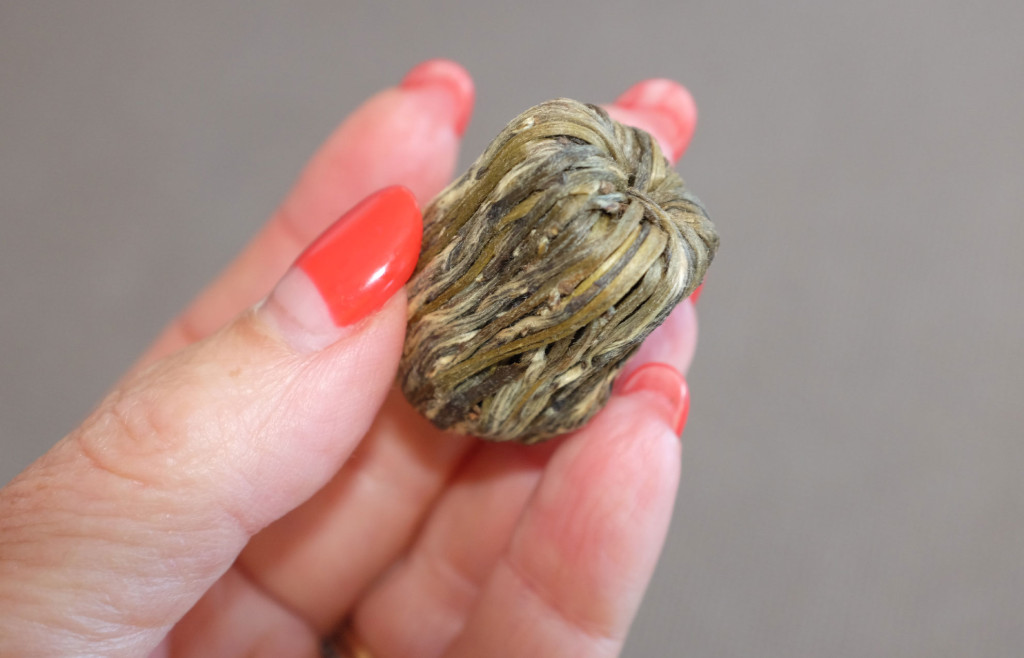 The best way to brew Blooming Tea is in a round glass teapot…just look at what happens when water is added…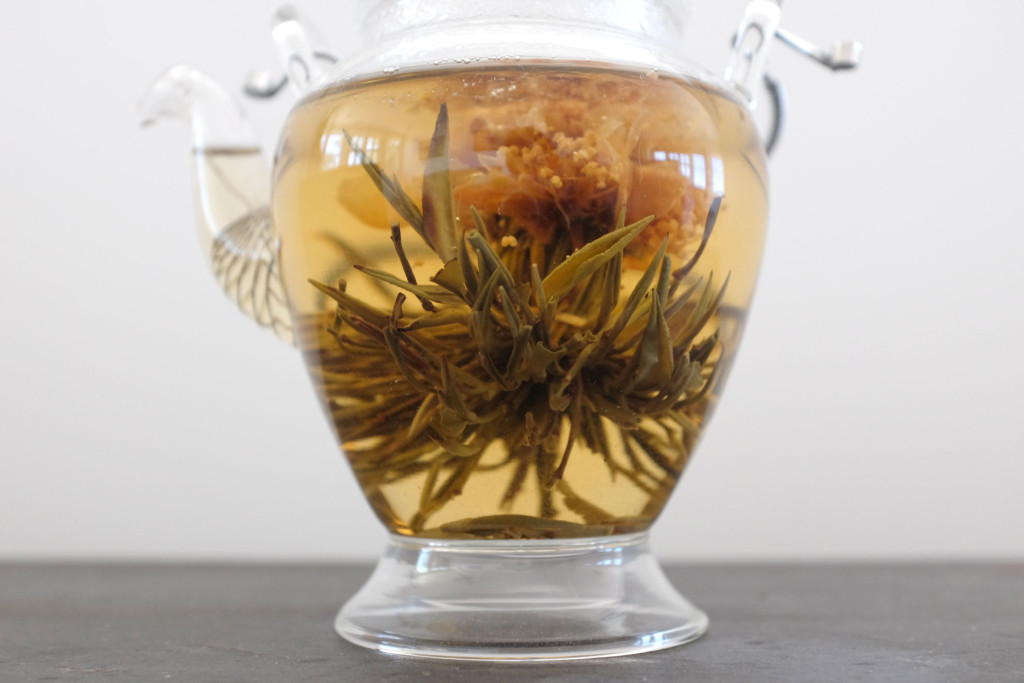 This one is White Tea, Chrysanthemum and Sweet Osmanthus…looked like this at the start…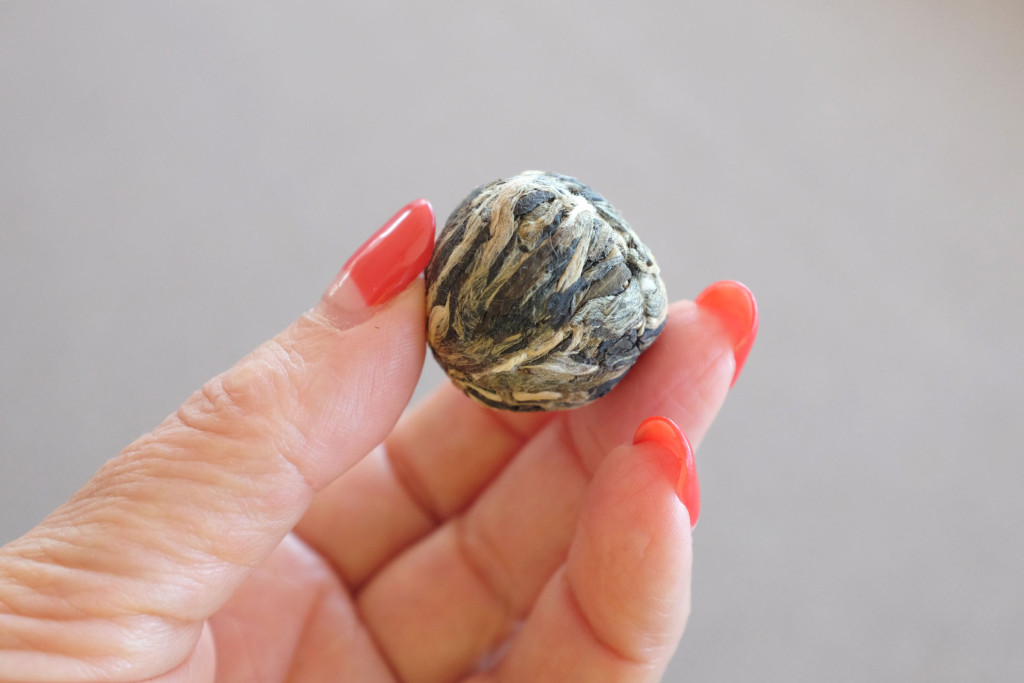 And bloomed like this…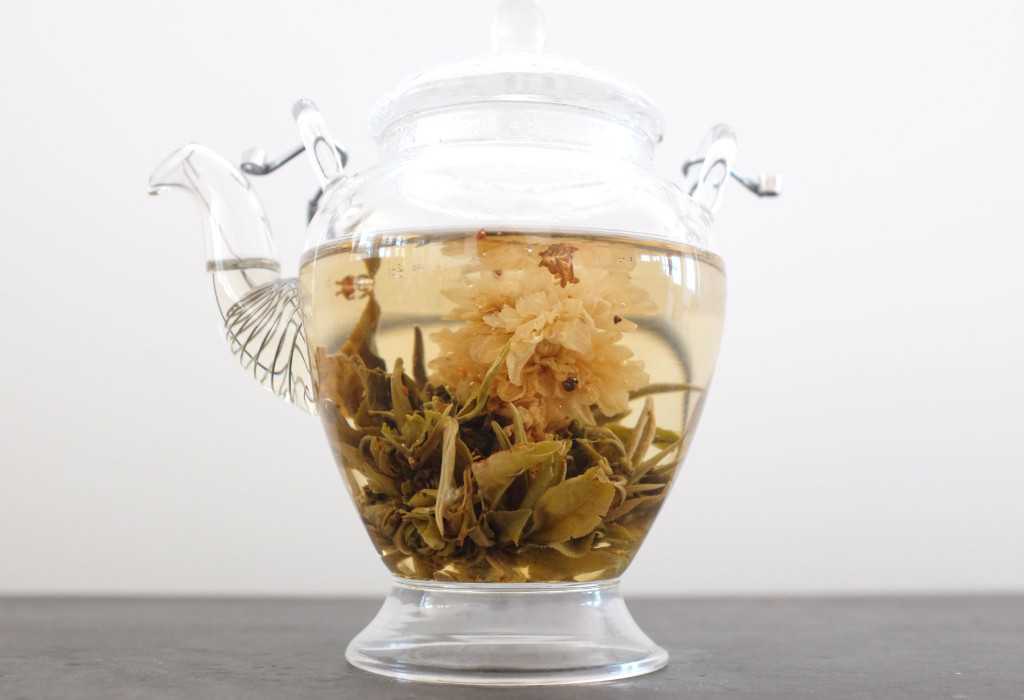 Not only do they look amazing, the blooming teas taste beautiful too…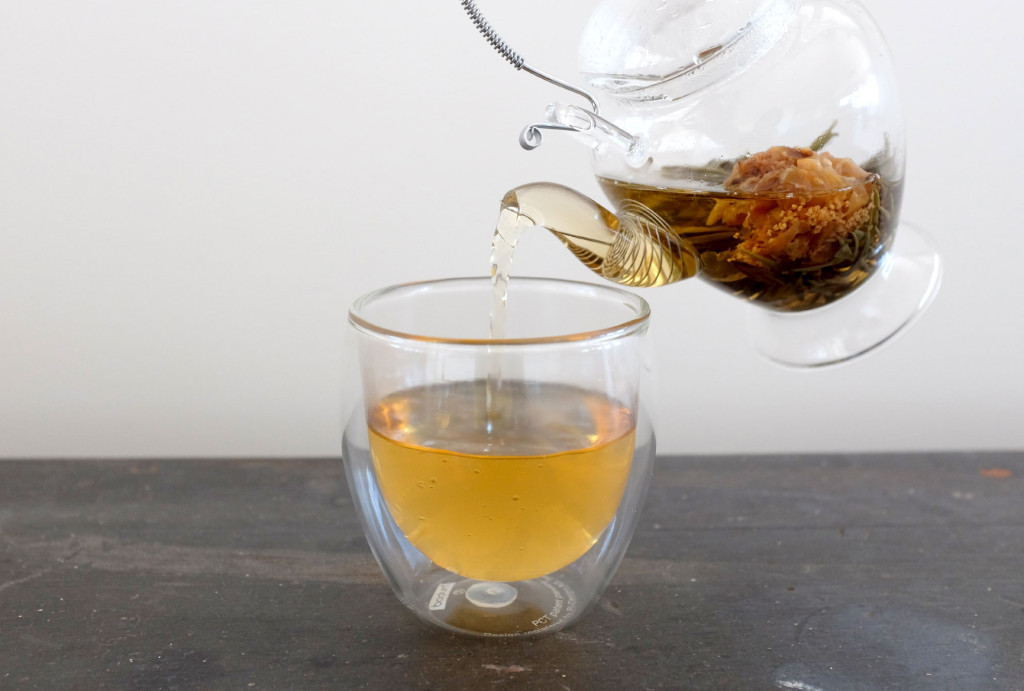 So if you are new to tea and are wanting to try some different varieties, have a look at the Tea Blossoms range…you can become a Tea Blossoms member to receive discounts, member only offers etc.
There are also some great gift ideas for the tea lover in your life too…teapots, hampers, tea sets and so on.
And don't forget to try some Blooming Tea…it is definitely a unique tea experience!
Click here for more information on Tea Blossoms, and to visit their online shop.
There is also a list of where you can find Tea Blossoms tea in retail stores.
Please note: this is not a sponsored post! My opinions are, as always, totally my own!