Every Sunday, over 150 market stalls are setup at Anzac Park in Port Douglas….and I don't think any other market has quite the location as this one!
It is situated mainly under big trees which give some respite from the hot sun…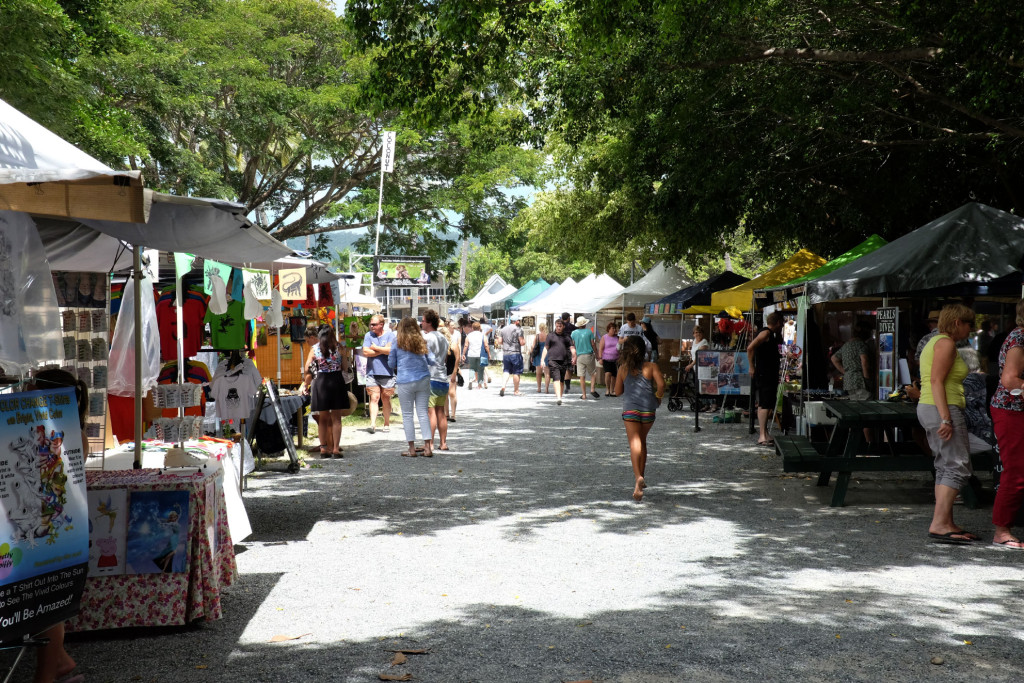 And has an amazing view out to the Coral Sea as a backdrop…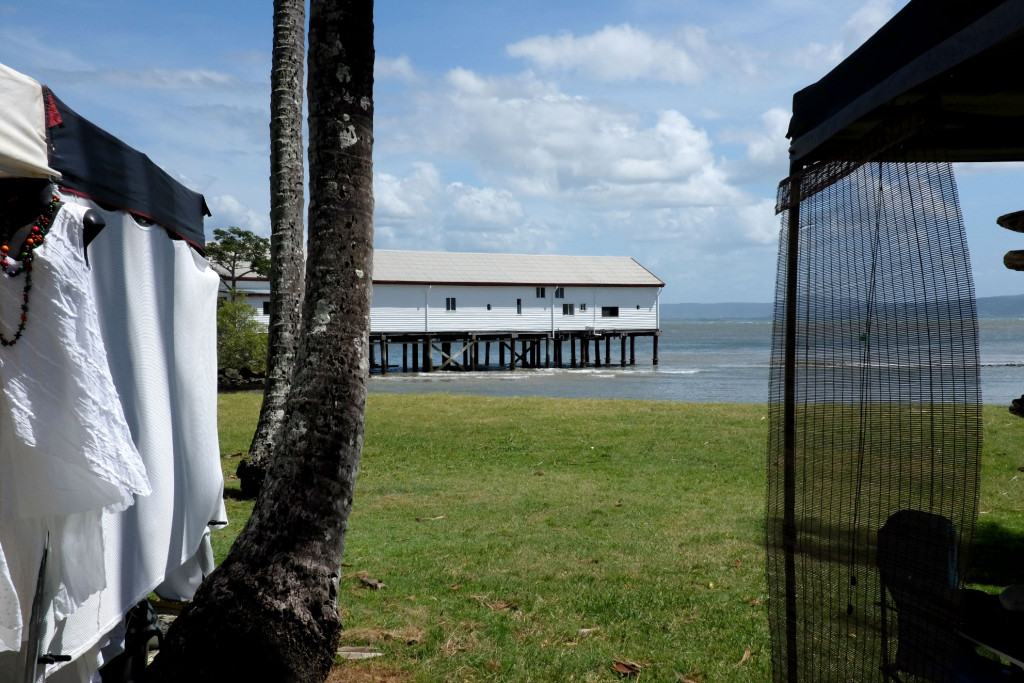 Run for over 20 years, this market is also somewhat unique as it is a "Cotters Market", meaning that each item for sale has been made or grown by the locally based stallholder or an immediate family member.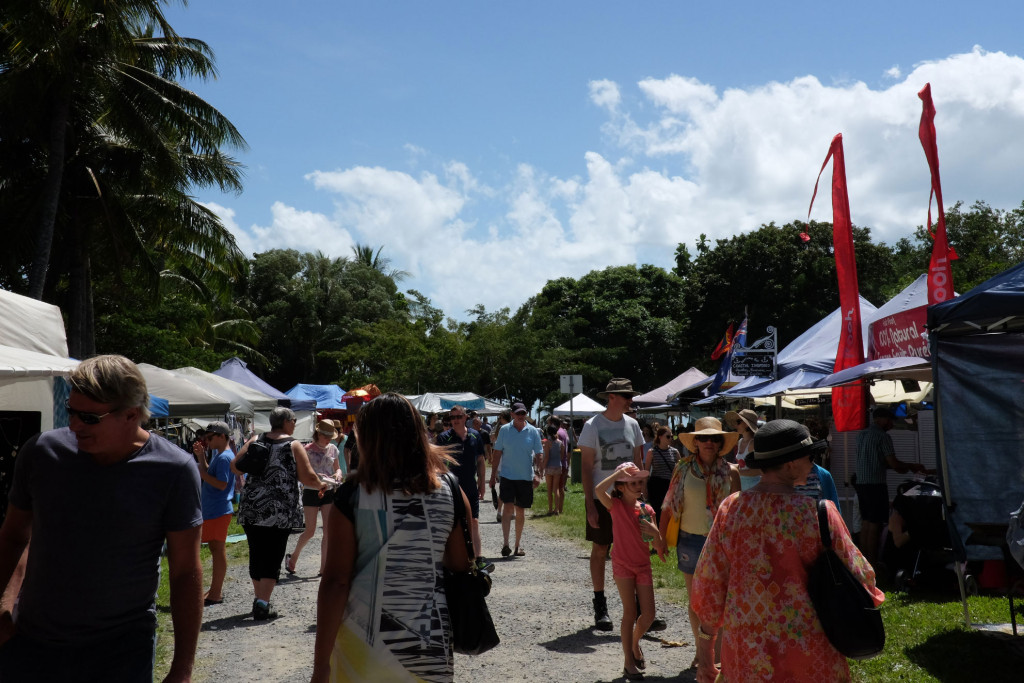 Which also means you are supporting genuine local businesses…the artists, farmers, tradesmen and so on….and everyone is so friendly, which means you get to know the people behind each stall.
So much better then buying mass produced souvenirs that were made in China!
You can find all sorts of things…from original arts, crafts, photos and ceramics,…I love these birds…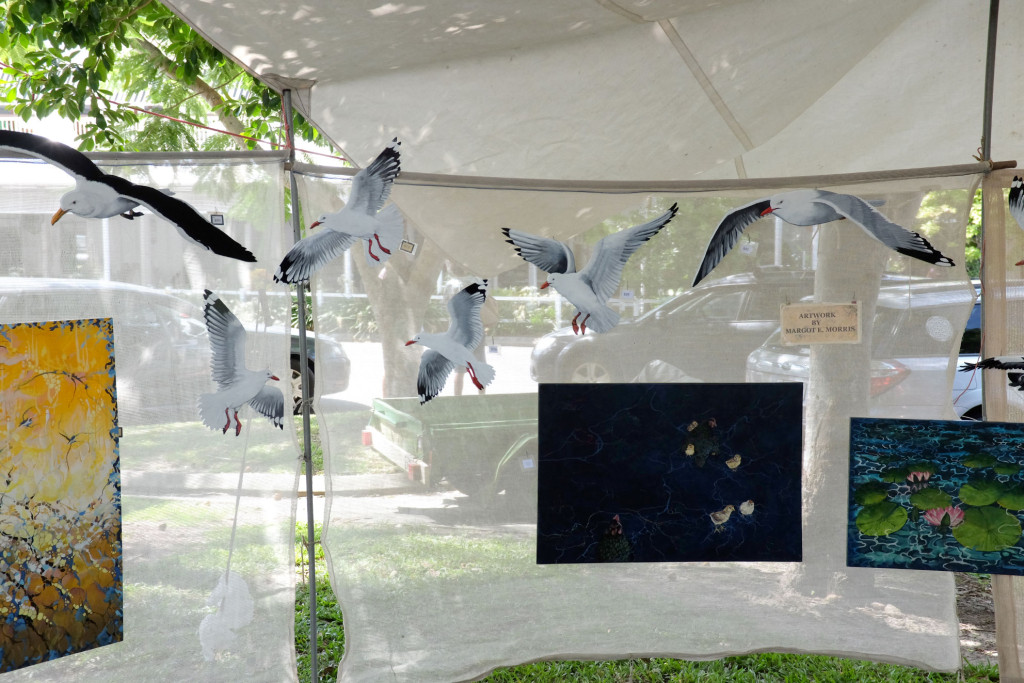 To handcrafted jewellery to suit every budget…from expensive through to cheap and cheerful…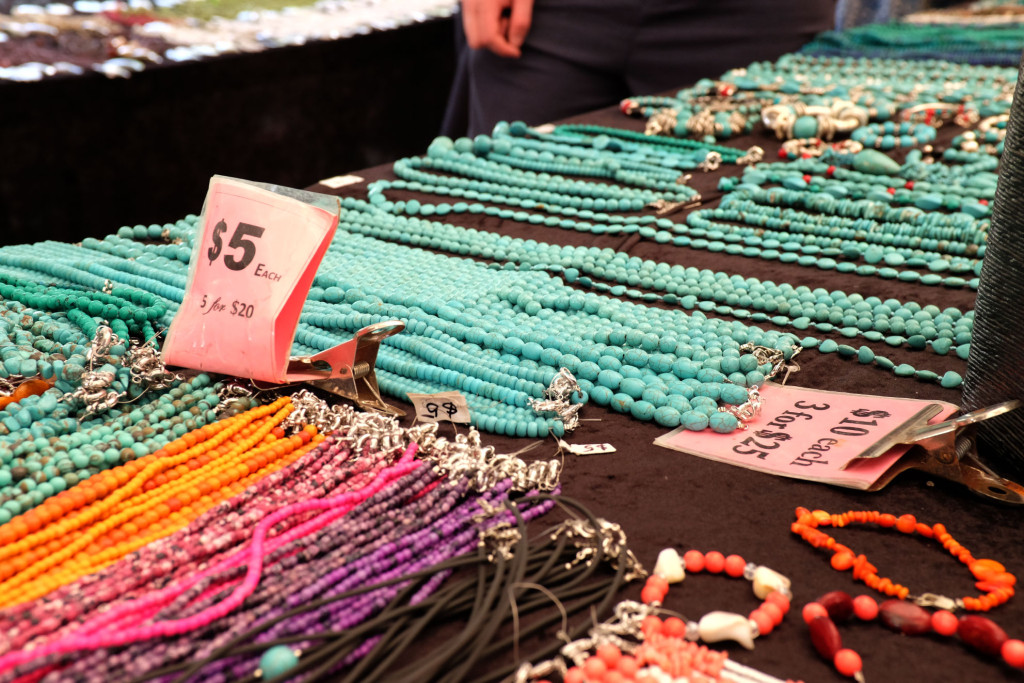 You can update your wardrobe with an outfit or two…perhaps a nice, tropical shirt…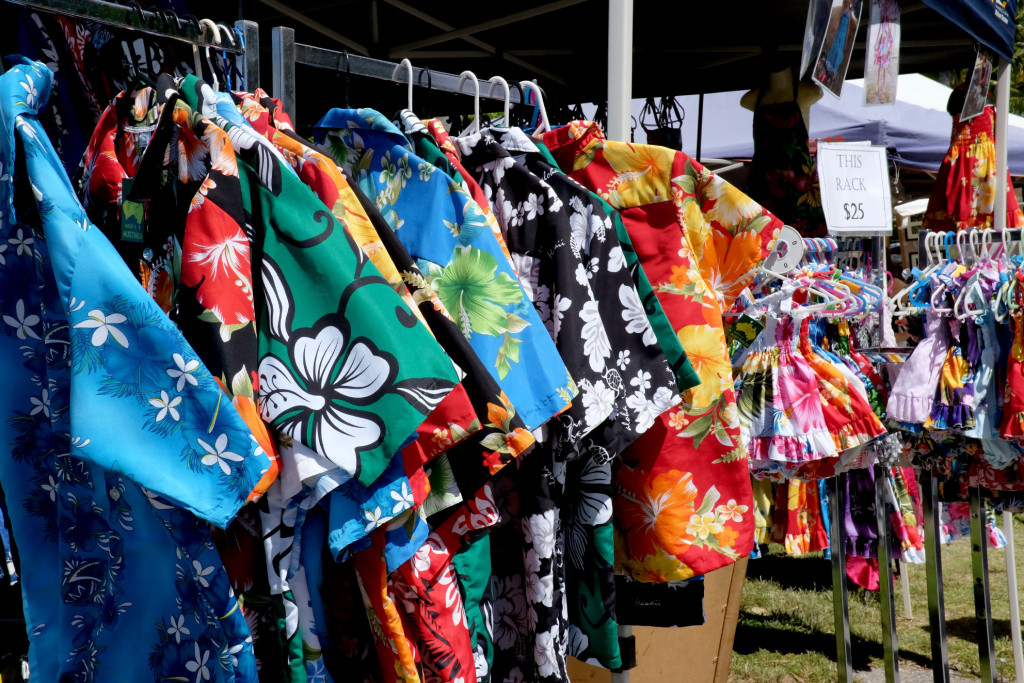 There is plenty of food and drinks to be had…how about a frozen chocolate dipped banana…man, I wish I didn't have food intolerances…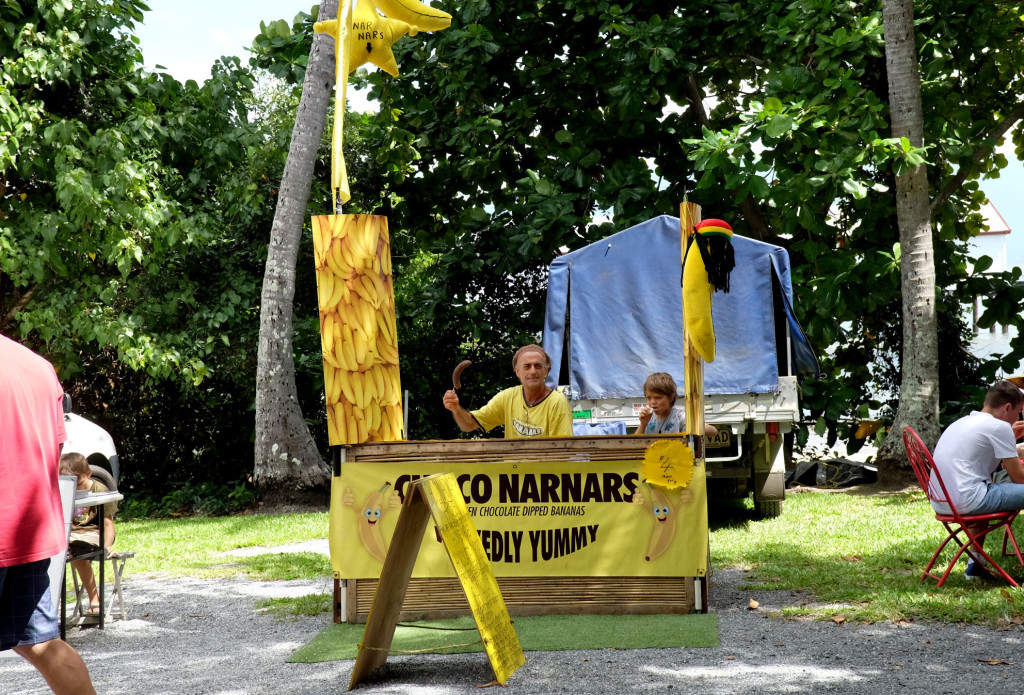 And much needed cool drinks, including iced chai…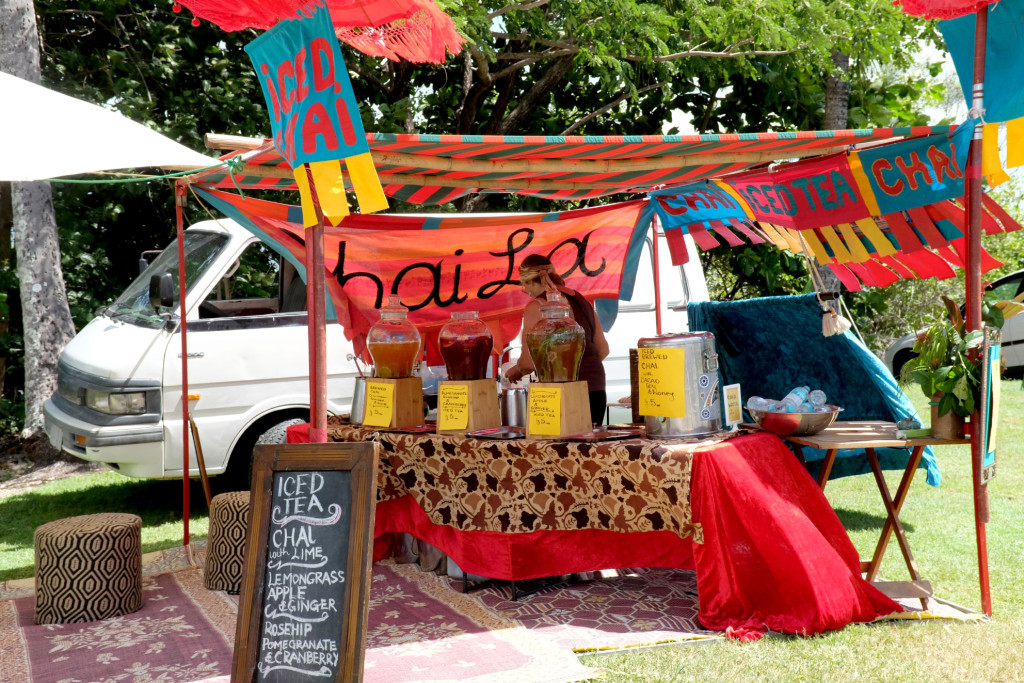 There are also ideas for lunch…prawns anyone?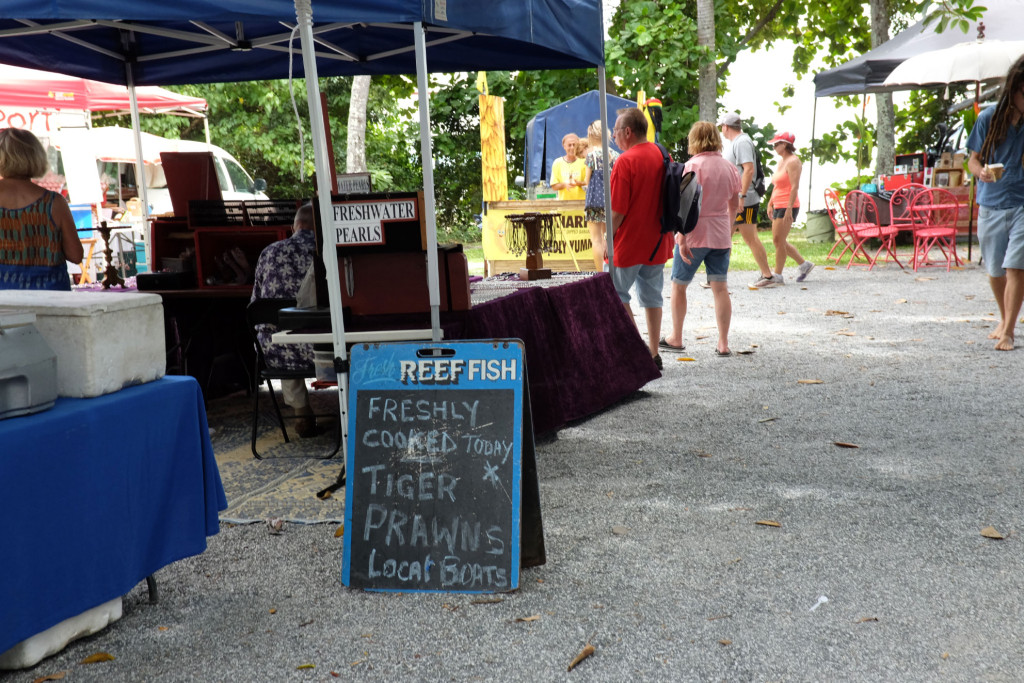 You can even get a temporary tattoo, a henna tattoo or perhaps get some hair braids…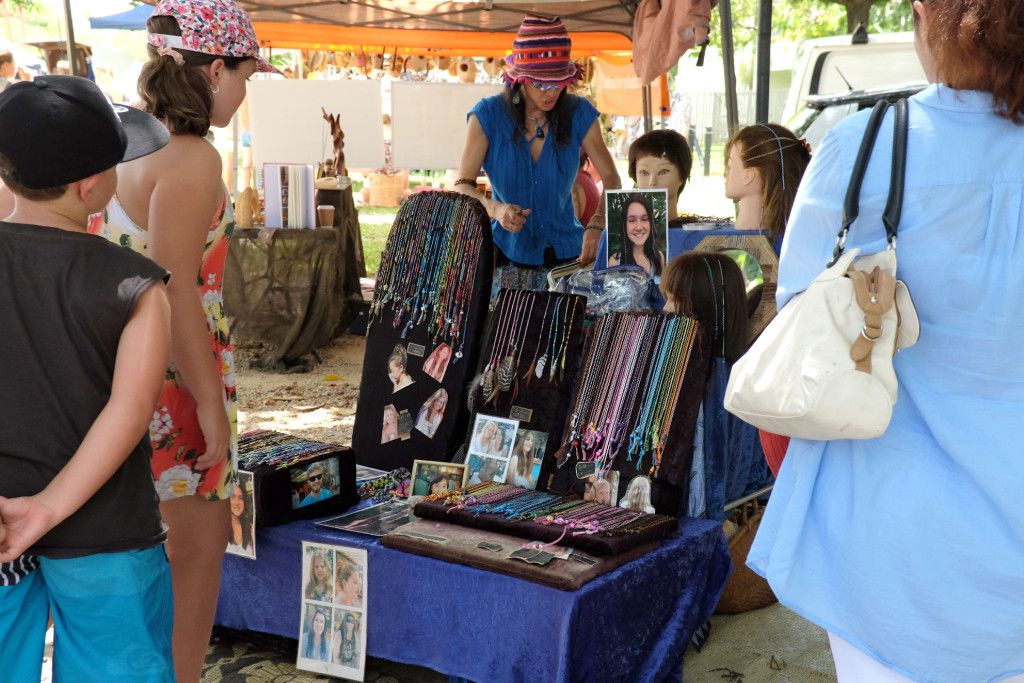 There is usually a busker on this spot…today, it was a singer/harpist…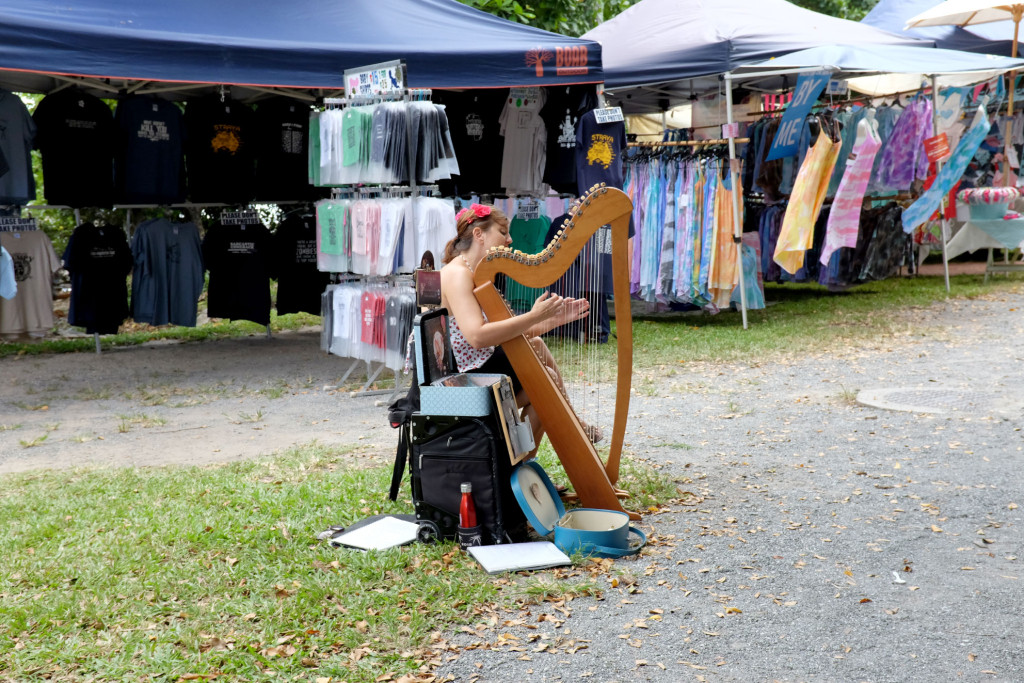 And if you are into music, how about a handmade ukulele….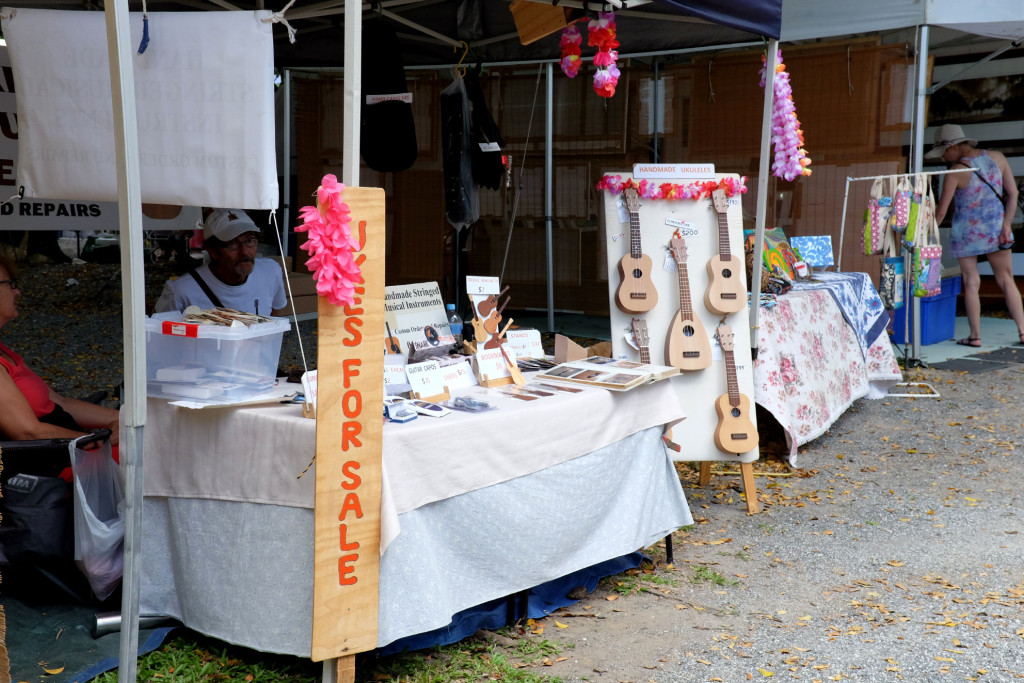 I fell in love with the gorgeous Just Bee Design bags …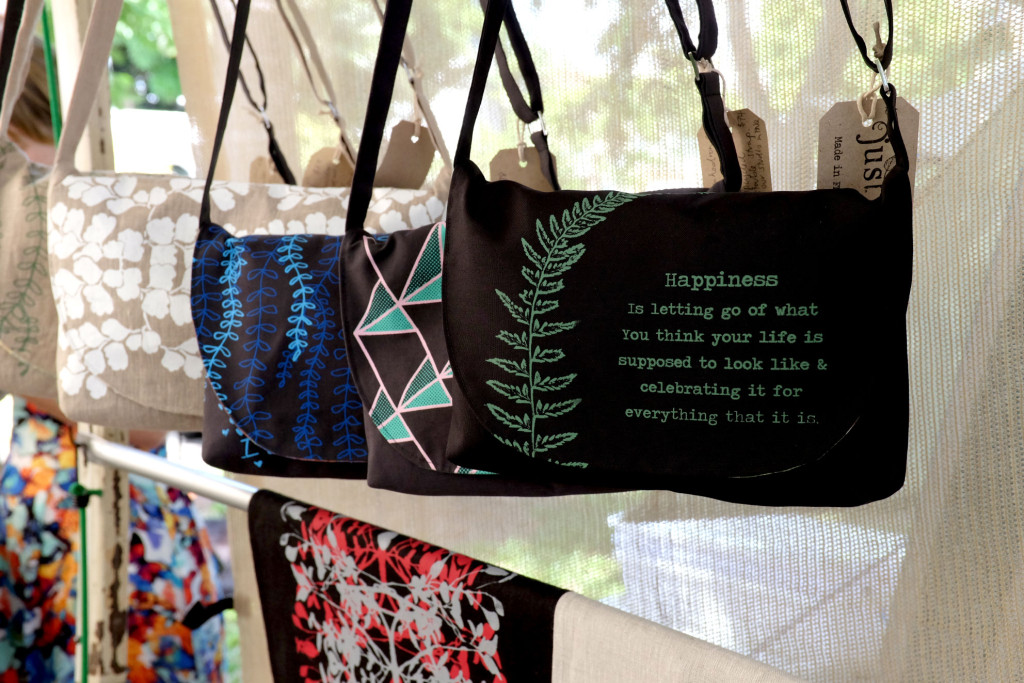 And my husband bought me this one as an anniversary present…a hand screen printed Rainbow Bee Eater and Yellow Bellied Sunbird design….I just love the colour combination…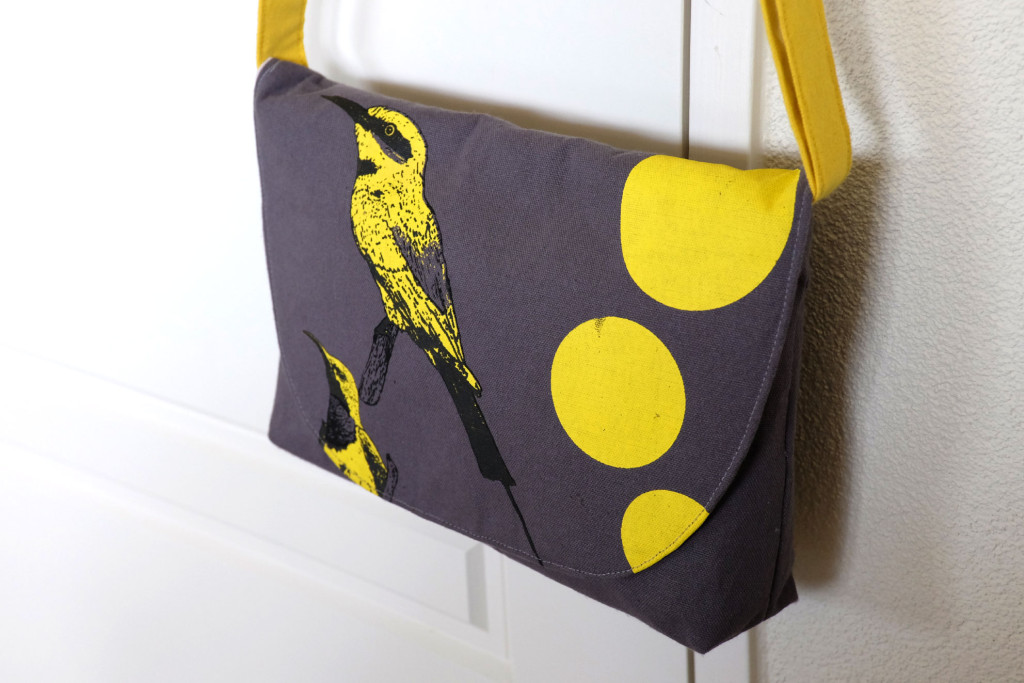 We have been coming here numerous times over the years, and I was hoping that it was still a market worth visiting…and I can report, it still is!
A definite must do if you are in the area on a Sunday…even if just for a wander through!
The Port Douglas Market is held on Sundays at Anzac Park from 8am to about 1.30pm, however it's best to get there early!