Back in 1970s, three young men were sitting in a garage in California..their aim was to build a personal computer which hopefully would become the next big thing in the then very new technolology industry.
Those three young men were Steve Jobs, Steve Wozniak, and Ronald Wayne and together they co-founded Apple.
And it was on April 1st 1976, Apple I, the company's first computer, went on sale, meaning that forty years have now passed…and what a ride it has been!
Within a year of their first sales, things were going so well that it became more than just a hobby for the three men…it was now a fast growing business and Apple became incorporated in 1977!
Apple II was developed and by 1980, Apple was a huge success story.
However, during the 80s, things started to go somewhat awry due to various issues, including divisions within the company which resulted in Jobs leaving.
Apple started to struggle with sales dropping…it was during this time that the Apple Newton was released…I actually had one of these, in fact I think it is still in a drawer somewhere.
I remember being so excited when I got mine…I have been a gadget geek for years…little did I know what the future held!
Then in 1997, Apple was able to buy the company Jobs had set up…and as a result, brought him back into the fold.
And that's when things really took off…Jobs pulled Apple apart, restructuring and refocusing.
Back then, I used various Macs at work and home…I loved the design and platform…my workhorse at work was a G3 (at least I think that's what it was called) and it was on this machine that I discovered the Internet!
However, circumstances meant I was eventually switched back to PC at work so no more MACs for me.
But that was not the end of my love for Apple…what came ahead changed everything.
In 2001, the iPod was released…then Apple took on the smartphone market by releasing the first iPhone in 2007.
I had a Blackberry back then, and thought I would have no use for a touchscreen…that it would be difficult to use.
How wrong was I!
Soon, I was desperate for an iPhone, and to my annoyance, my husband was able to get one before me…but not for long!
I am now on my third iPhone, and in a few months, will upgrade to the latest model.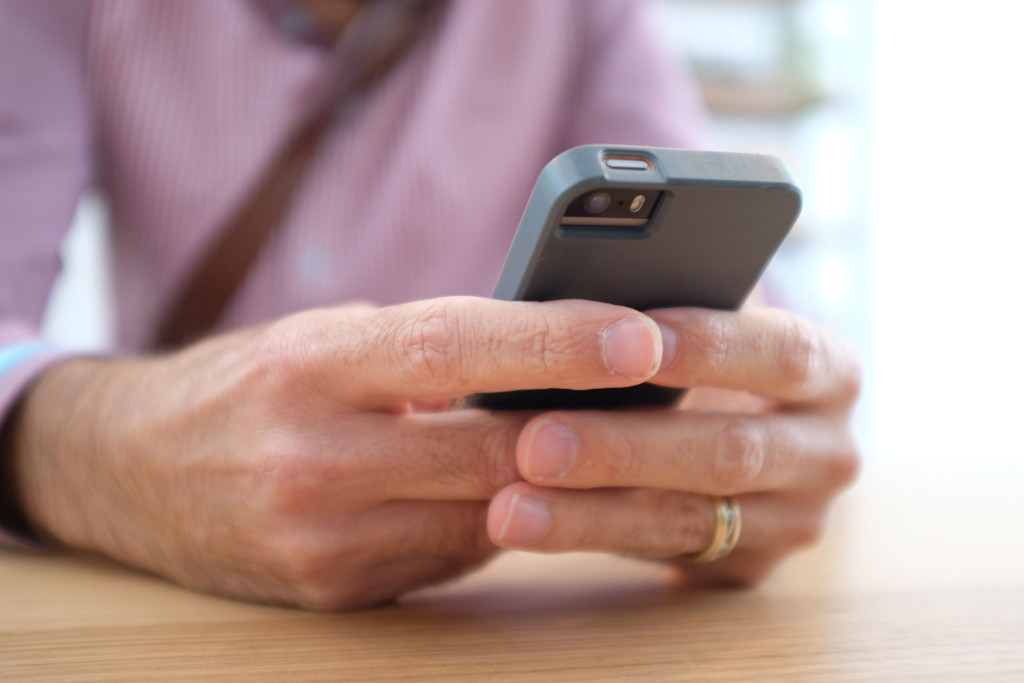 The funny thing is that I rarely actually use the phone as a phone…I message and FaceTime, I receive and send emails, and I keep in touch with my world via my social media feeds.
I also have found that I don't need to always carry a camera with me…the iPhone camera can now take passible photos, and with each new release, the camera gets even better.
But that's not where the story stops because in 2010, the technology world changed again with the release of the iPad.
I remember saying to my husband the night before it was released that I definitely don't need one…by 9.30am the next morning, I had my hands on one of the last ones available at our local shopping centre!
I had no vision of how this iPad would change things…never has technology integrated itself into our lives as much as this.
As I introduced my family to my new gadget, gradually they all wanted one!
Then I introduced it to my work, and how I could develop a database that our reps could use out on the road…and soon all our reps were using ipads and were kept up to date on stock, customer information and sales via the FileMaker Go app.
Over the years, the technology has got better…faster processors, better connections, retina screens and so on…but I never will forget the day that I turned on my first iPad and gazed in wonder at the screen.
I have now owned five or so ipads, including two minis, and I can't imagine my world without one!
I am currently sitting here writing this post on my iPad, while my husband watches the live footy stream on his.
We have Facetimed with my family back home, and are using a photo album to instantly share our holiday snaps.
It is technology at it's best and I love it!
And I almost forgot my latest Apple gadget…an iWatch…another gadget that I said I didn't need, although I waited almost a year before I succumbed (it was released in April 2015).
It has turned out to be so handy and so "go go gadget"…I love it!
Designed to be an extension of the iPhone, it provides instant notifications on my wrist…no more digging for my iPhone in my bag…it tells me when it's going to rain and if our webcam at home has detected movement.
And it's look can be changed to suit my outfit!
Who knows what the future holds for Apple…will it be able to sustain it's share of the market?
Other companies are going ahead in leaps and bounds and although I have been tempted, I am an Apple fan through and through!
But I am so glad those three men had the foresight to jump into a an unknown market and change the technology landscape forever.
So happy 40th Apple…I will be waiting with anticipation to see what the next 40 years may bring!
Are you an Apple fan? When was your first experience with an Apple product?