I love film photography and I love quirky, and we recently discovered an exhibition that combines both!
Patrick Pound: The Great Exhibition is the first comprehensive exhibition of the New Zealand-born, Melbourne-based artist and it is currently being held at NGV Australia.
Pound is an avid collector…something I can relate to as nowadays I am on a mission to seek out vintage film cameras…but he takes it further.
He is interested in systems and the ordering of objects…collating items together that at first glance, may not have any connection.
For this exhibition, Pound shares some of his vast collections which he describes as "museums of things".
But these aren't things that you would normally expect in a museum…more like what you would find at a local op shop or junk shop.
And there is a twist…placed amongst these items are actual works from the NGV archives.
You enter the exhibition down a dark narrow walkway with photos displayed in thin glass cabinets…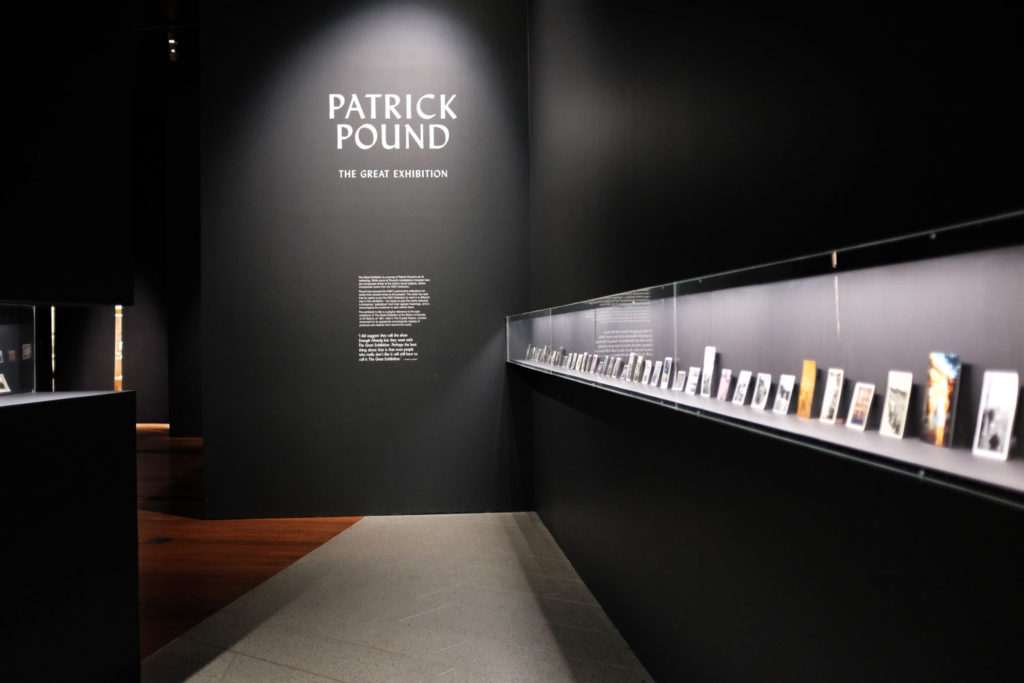 As you get to the end, you turn into a huge dark room, lit only by the lights in the display cabinets…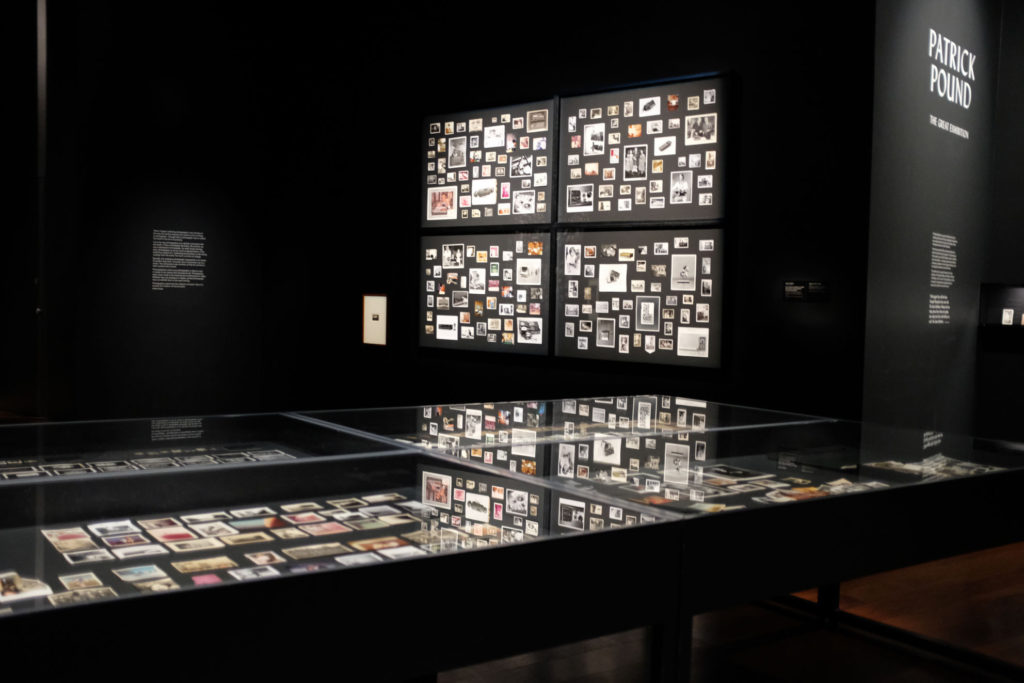 This whole section is just old photos…randomly collected from all over the world…many have been sourced via on eBay.
The photos are not professional shots, just amateurish images taken on film before the invention of the digital camera and when we had family albums…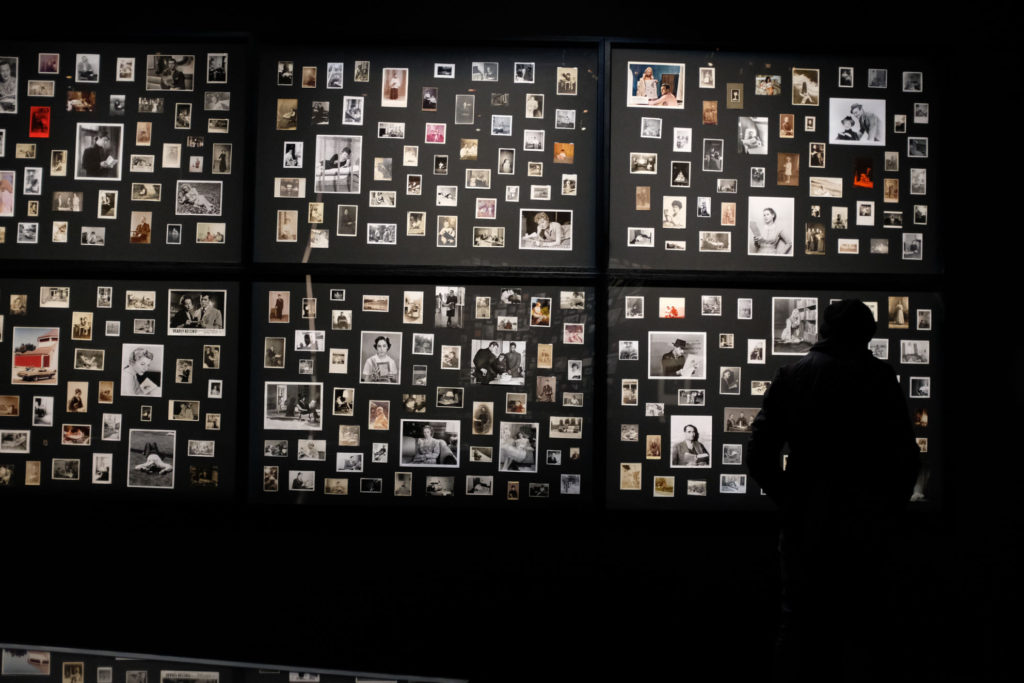 Pound has brought these random photographs together by grouping together in themes such as "people reading" and "listening to music".
I found the "damaged" collection rather creepy…why were they damaged…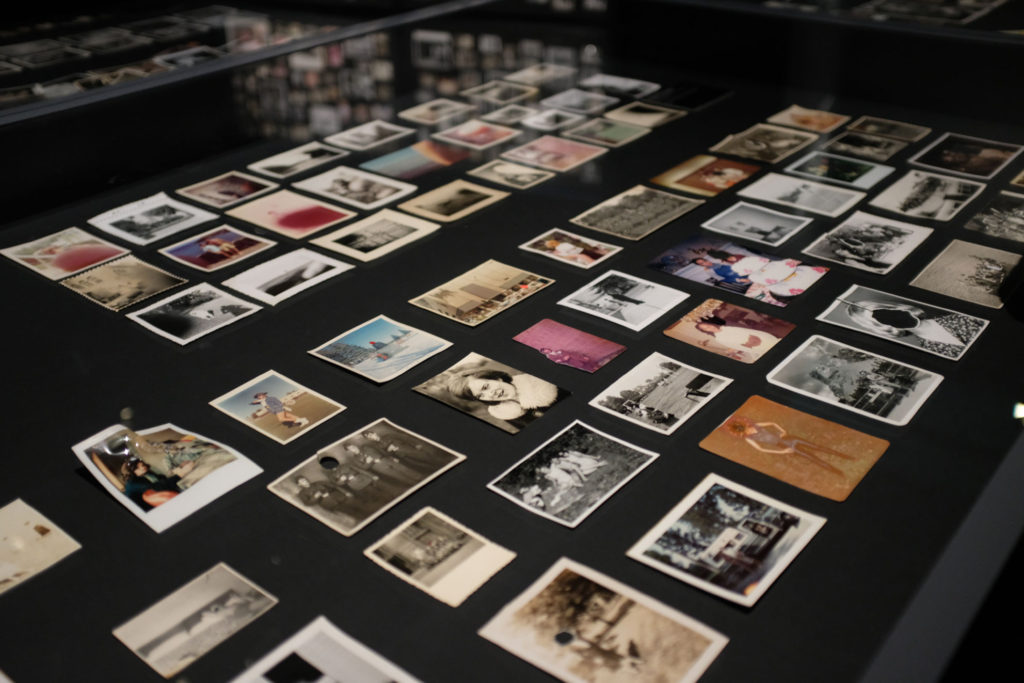 It is actually quite fascinating to see how Pound has managed to weave these random images together…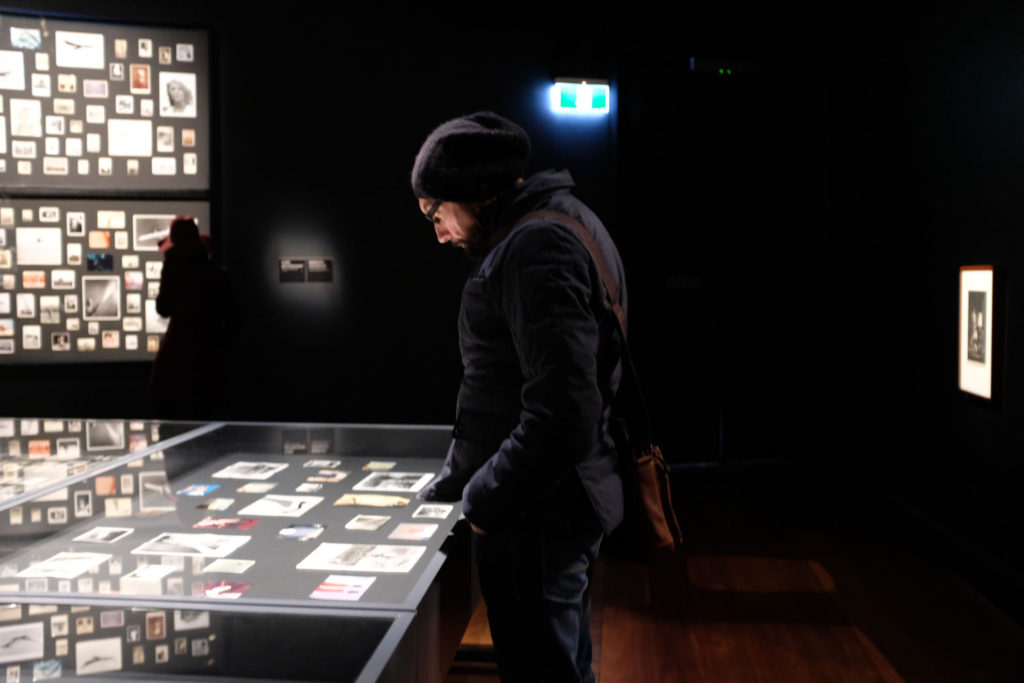 Once we had explored this room, we initially thought that was it, until we realised that there was an exit through some black curtains.
You then entered into a brightly lit area which is the start of a number of rooms, all full of different installations…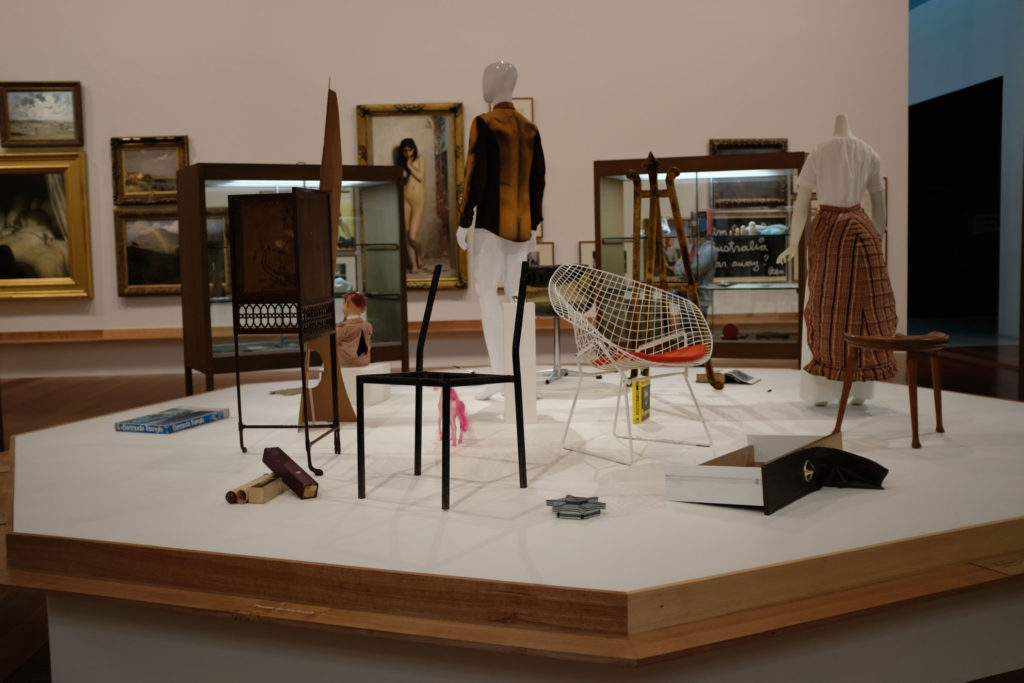 In fact, there are over 50 collections that make up the exhibition, a total of over 4000 items!
There was even a section that included a collection of knife blocks…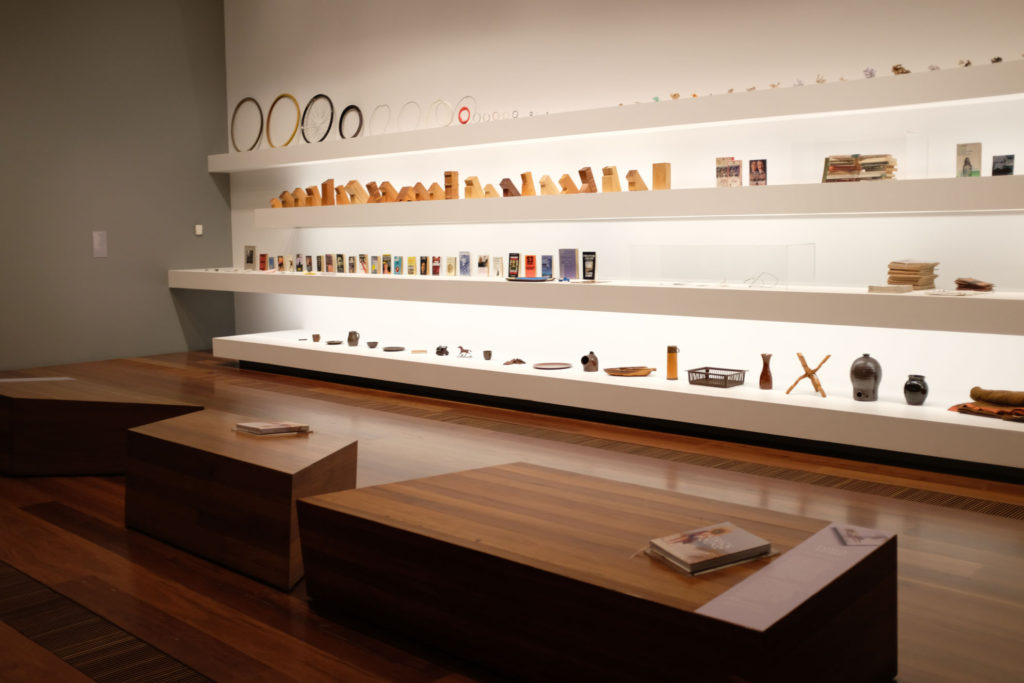 Part of the fun is spotting the items from NGV's holdings spread throughout the exhibition…there are apparently over 300 of them!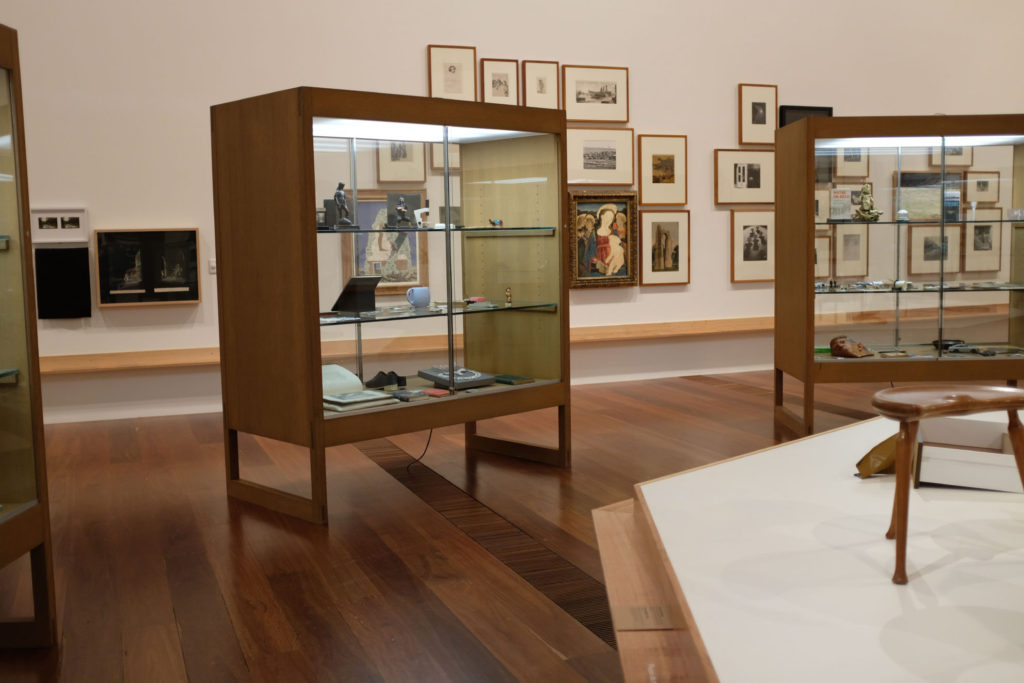 I even spied a camera or too…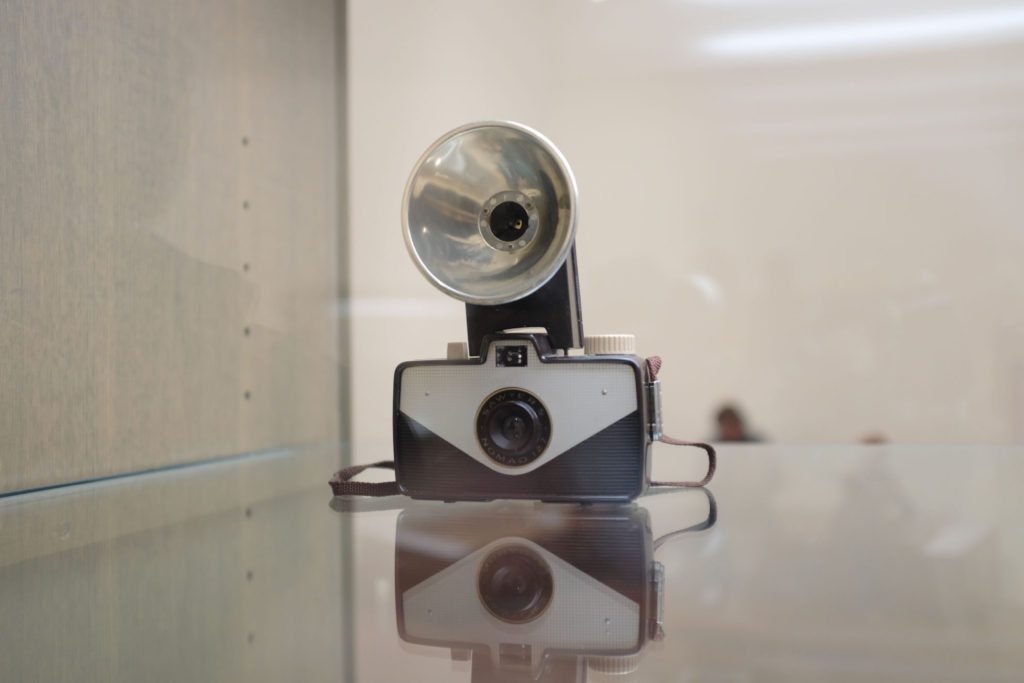 It has certainly opened my mind up to how collections can be made and what it means to collection…sometimes it is the not so obvious that ties items together, and I love that concept…
If you are looking for something a little different to do during the holidays, then we recommend checking this exhibition out.
And even better…it is free entry!
If you have kids, there is an activity trail that takes them on an expedition, exploring the collections with a map and completing activities.
But don't delay a visit for too long as the exhibition finished on 30th July 2017…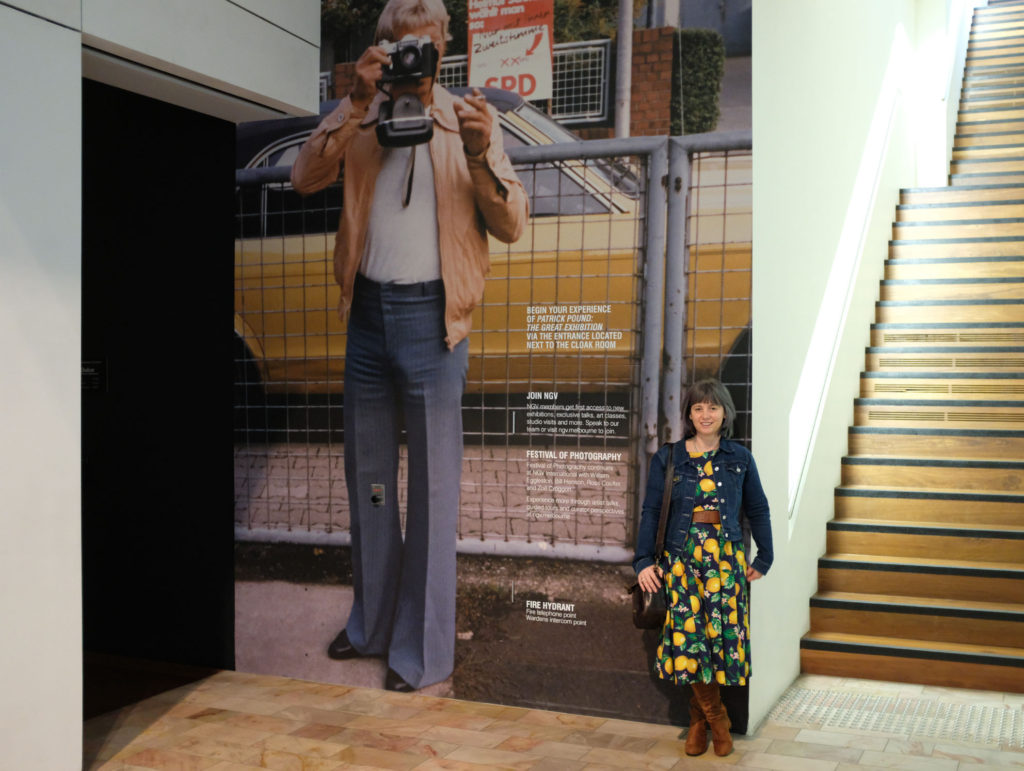 Have you visited this exhibition yet? Which was your favourite collection?
Details :
Patrick Pound – The Great ExhibitionThe Ian Potter Centre: NGV Australia, Federation Square, Melbourne
Exhibition: Until 30 July 2017
Free admission