There is a new luxury retail precinct in Melbourne, and it is set to rival The Emporium with many new-to-Australia brands opening their stores.
Situated in the old Australia on Collins site, St Collins Lane runs between Little Collins St and Collins Street.
It opened it's doors a couple of days ago, with Coach, Review and Tag Haer being amongst the first stores to be ready for trading.
Plus there is a fine dining area called the Aviary on the top floor.
We came across it by accident today, as we were making our usual way through the city up various laneways, so decided to wander through and see what was there.
Nowadays, fancy brand shopping doesn't particularly excite me…now more into vintage and op shopping…and to be honest, there isn't that much opened as yet throughout the centre.
But there was one feature that caught our attention…the huge light installation that is hung from above….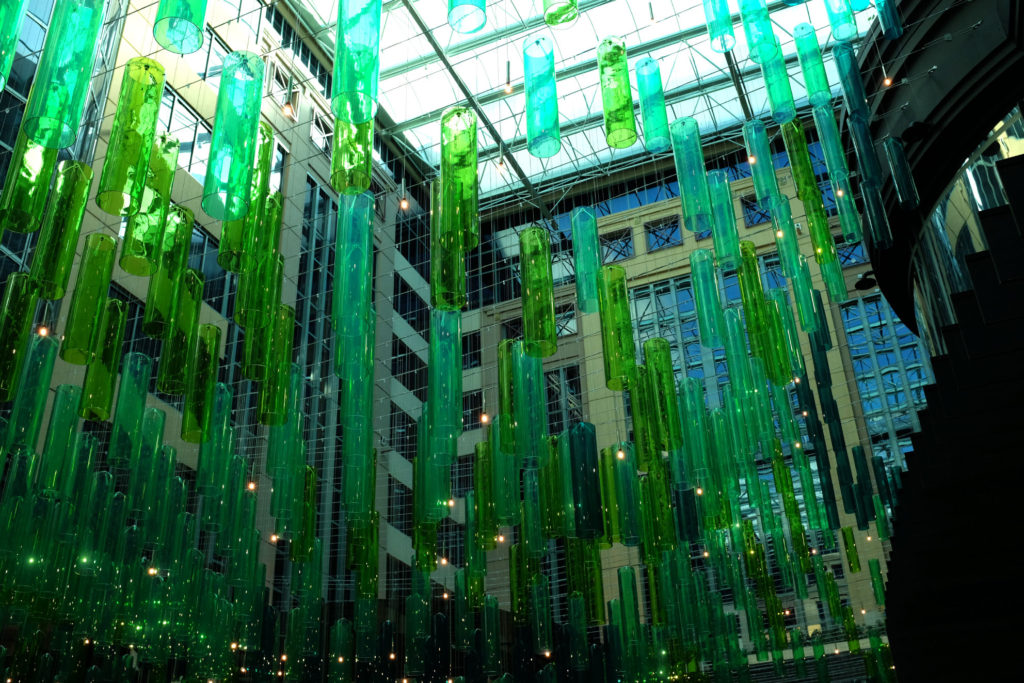 It is like a huge green chandelier, creating the feeling that somehow we have stumbled across the Emerald City!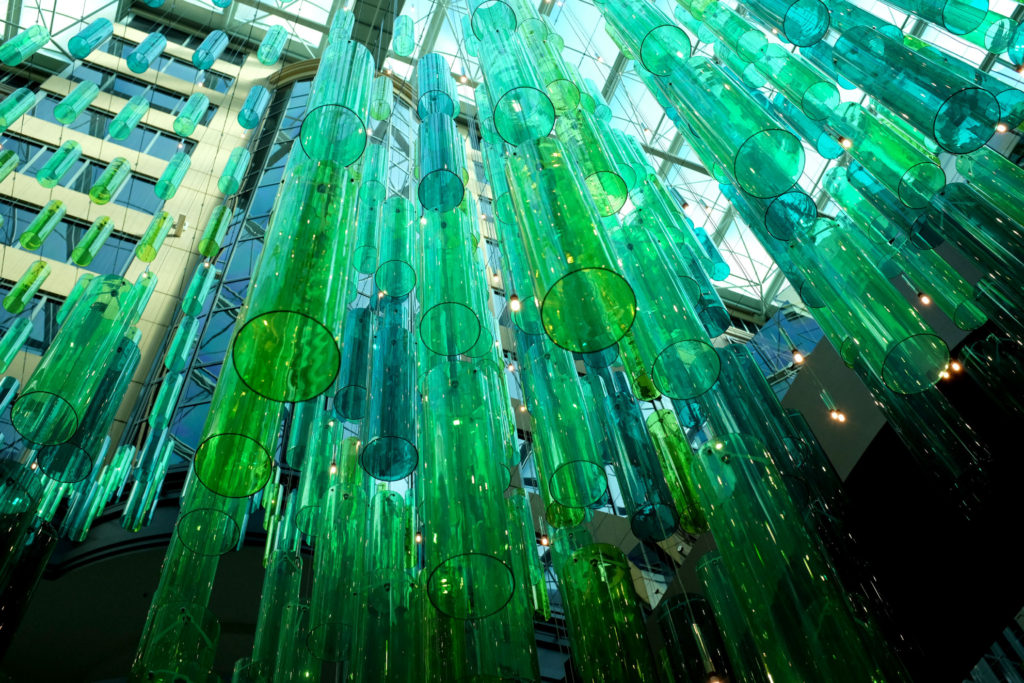 Scattered amongst the green cylinders are hundreds of LED lights…it must look amazing at when it is dark outside…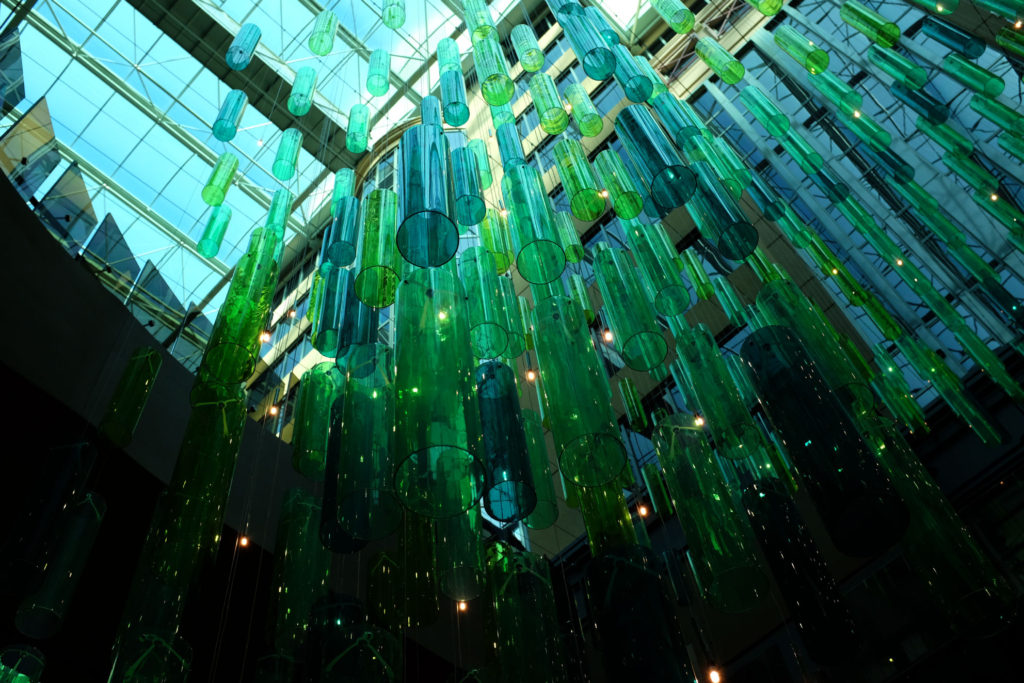 And if you head up the escalators to the top floor, you can almost touch them…I am not sure whether they are glass or plastic but they create an amazing effect with light coming in from the glass roof…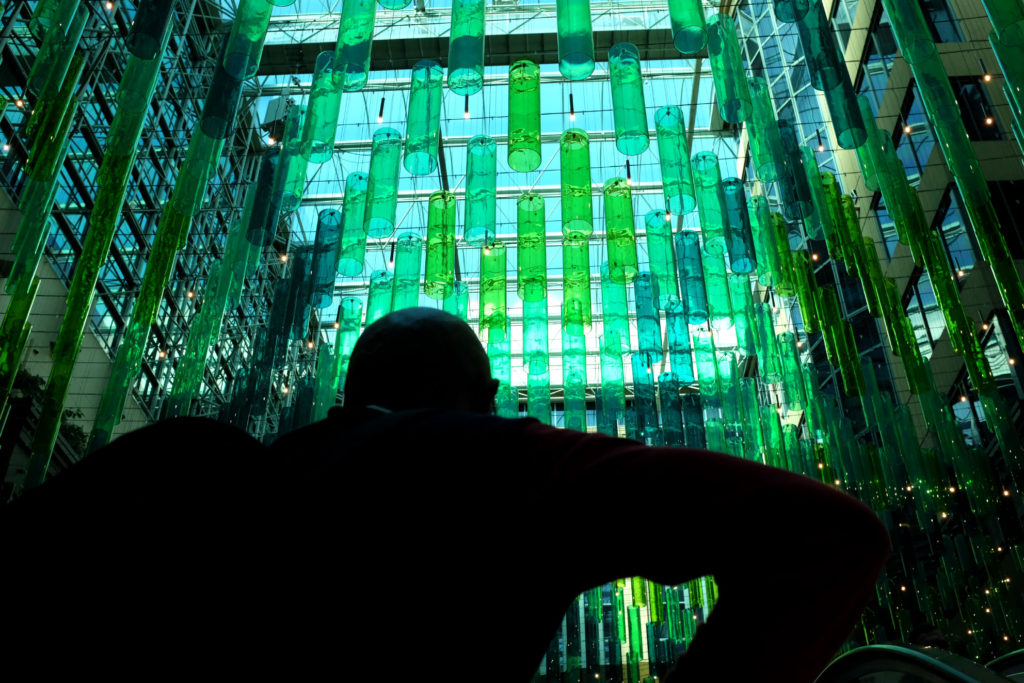 We had a conversation with an elderly lady who was very unhappy with the new development…she thought the old Australia on Collins was much better.
Sadly, I don't even remember what it looked like inside as we rarely went through it, but I have to say we love this installation!
Definitely worth a wander through even if the high end shops don't interest you…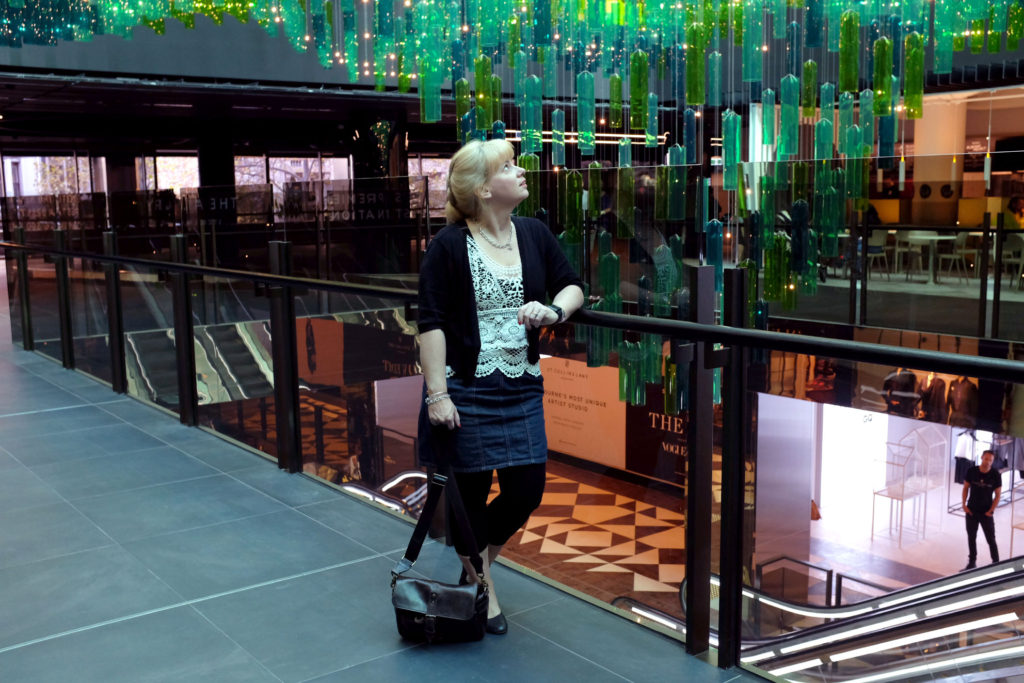 St Collins Lane is located between Collins Street and Little Collins Street and is easily accessed from both entrances.
Click here to visit the website for more information about stores and opening hours.
Please note: this is not a sponsored post! My opinions are, as always, totally my own!