A few days ago, the world was rocked by the news that David Bowie had died, aged only 69.
It seems that he had been fighting cancer…either liver or lung cancer…for 18 months, but had kept it a secret from his fans.
So the news of his death came as a big surprise…many thought it was a hoax until the official confirmation was released.
An outpouring of grief like I have never seen started to pour through social media…my Instagram feed filled up with photo after photo of Bowie.
Someone likened it to a punch coming out of the fog…the sense of not knowing what was going to happen until it hit.
I too feel a strange sense of loss…a rather weird feeling as I never knew him, never saw him perform live…but I have always loved his music and his unique style, particularly when I fell in love with vintage fashion.
So in tribute, for this week's My Friday Five, I have put together some facts I didn't know about David Bowie…
Name
His real name was David Jones…he changed it to David Bowie when Davy Jones from the Monkees began to get famous.
Eyes
Bowie's eyes were two different colours…his left eye was damaged and remained permanently dilated when he got hit in the face at 15 by his best friend….all over a girl!
Birthday
He shares his birthday…January 8th…with Elvis Presley, who was exactly 12 years older….apparently he could do an excellent impersonation of Elvis
The Little Drummer Boy
I loved Bing Crosby in High Society (my all time fav movie), and I have now discovered that he had a albeit brief connection with Bowie!
Bowie made an unlike appearance on Bing Crosby's Merrie Olde Christmas in 1977…apparently Crosby did not know who Bowie was but his son recommended him.
They did a duet of The Little Drummer Boy, but Bowie actually hated the song, so they devised a new song, "Peace on Earth", that Bowie sang as a counterpart.
This duet then became an unlikely hit five years later and turned out to be Crosby's last ever single.
In fact, he died just five weeks after the Christmas Special was recorded…
Tea
And lastly, apparently Bowie had a tea phobia…it has never been confirmed but the rumour is that he had an awful incident with a cup of tea when he was five…and never drank it again!
Mind you, I also read that he loved green tea…so who knows what the truth it, but it makes a good story.
The music world is now a little duller with the loss of such a vibrant and unique man, but he will never, ever, be forgotten nor replaced!
There will only ever be one David Bowie…RIP…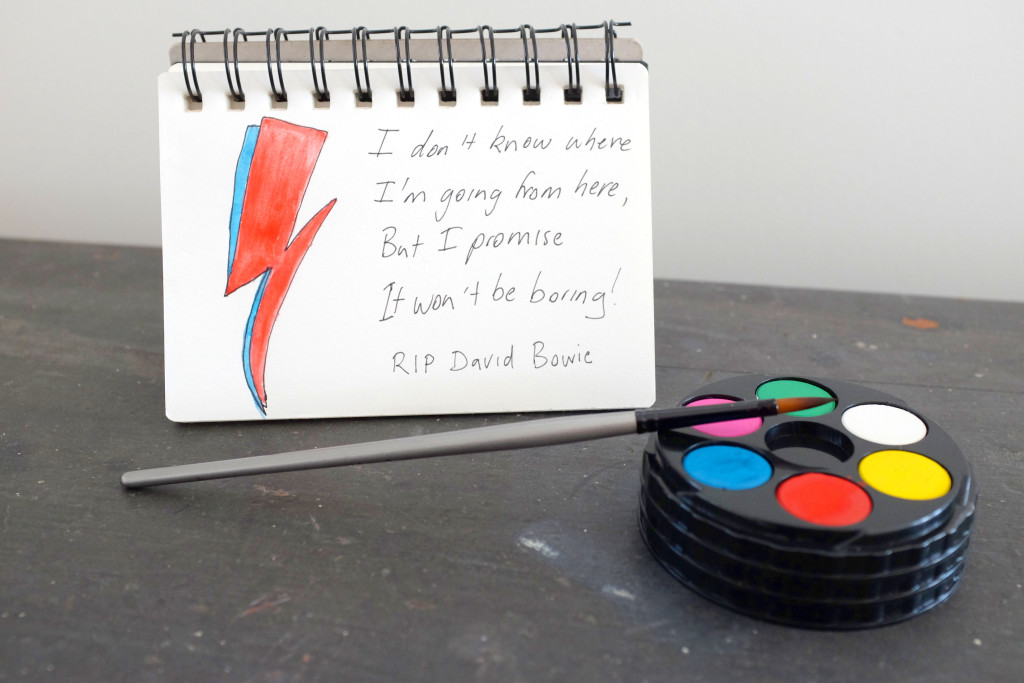 Are you a fan of David Bowie and his music…what is your favourite Bowie song?