It's that time of year again…Christmas is almost upon us!
And I  adore this time of year…I especially love Christmas decorations and all that entails!
But I must admit, I have never really focused on wearable decorations but this year, I have found a fun kind of decoration that I can wear.
And it isn't a Santa hat or a paper Christmas crown…what I have discovered are headbands…Christmas headbands to be exact…easy to wear, and you don't get hat hair!
So for My Friday Five this week, I have selected some of what I have collected so far…time to get a little silly…
Santa Hat Headband
This one is a cute little Santa hat, complete with white feathers…and it even has a bell so you can jingle all the way…sorry, had to say it!
Bought from David Jones – $14.95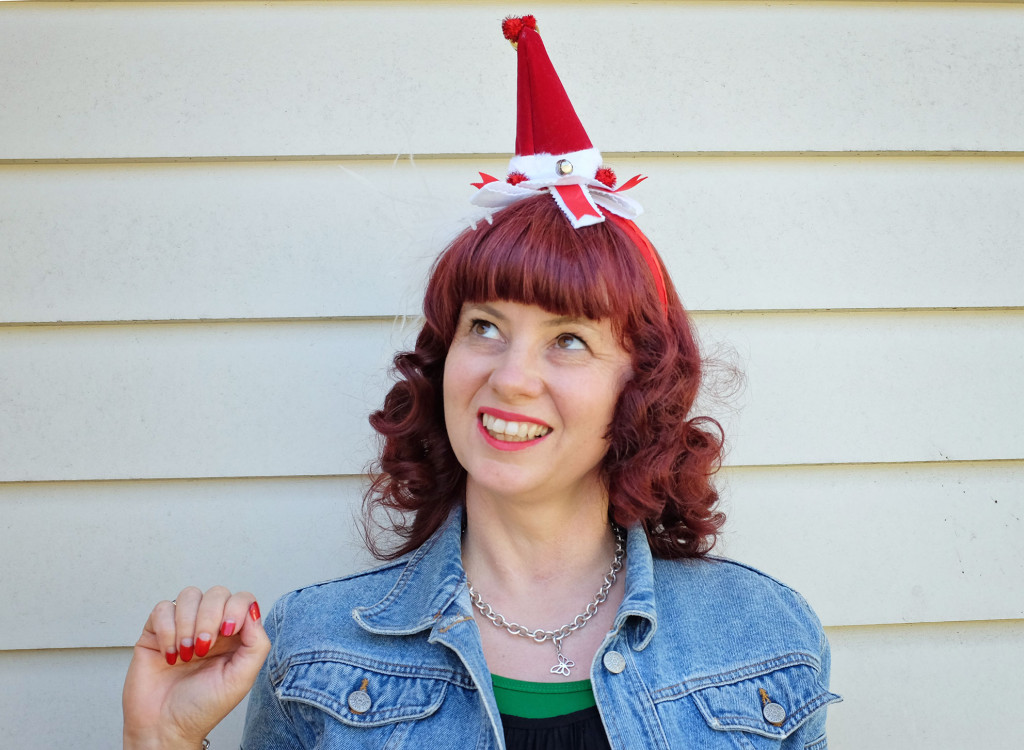 Christmas Tree Headband
If feathers are a must on your Christmas headband, here is another one…a decorated Christmas tree complete with snow, and you guessed it…feathers!
Bought from David Jones – $14.95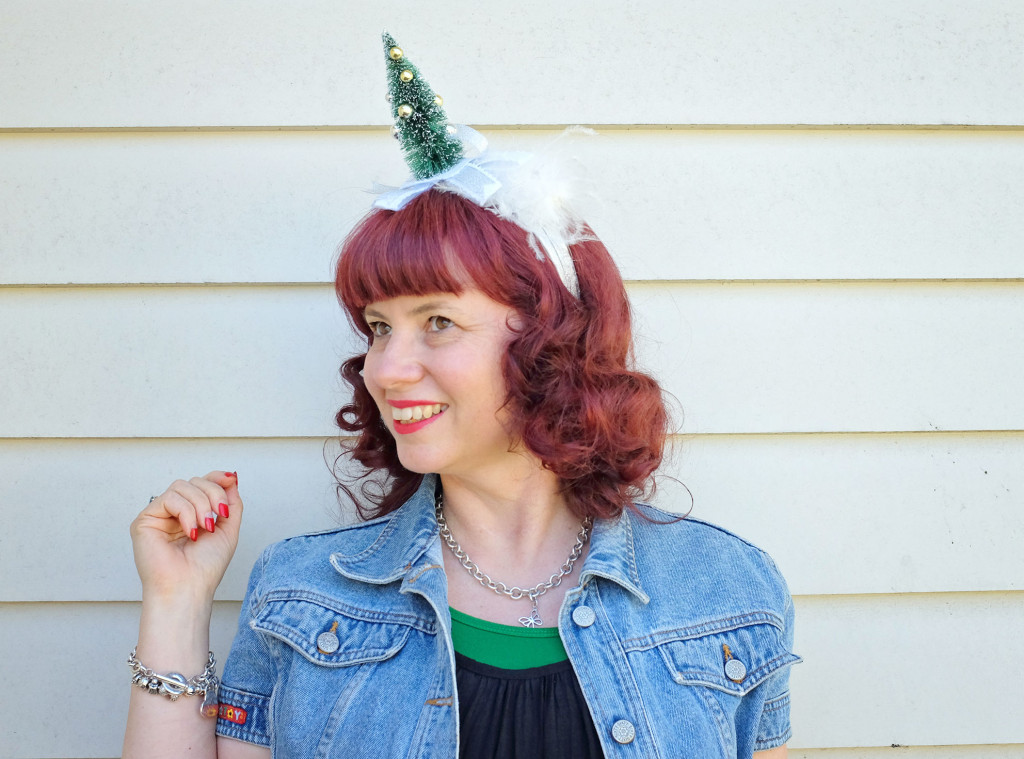 Christmas Trees Headband
Perhaps you would prefer something simple…like two Christmas trees dancing on your head…
Bought from Target (Australia) – $10.00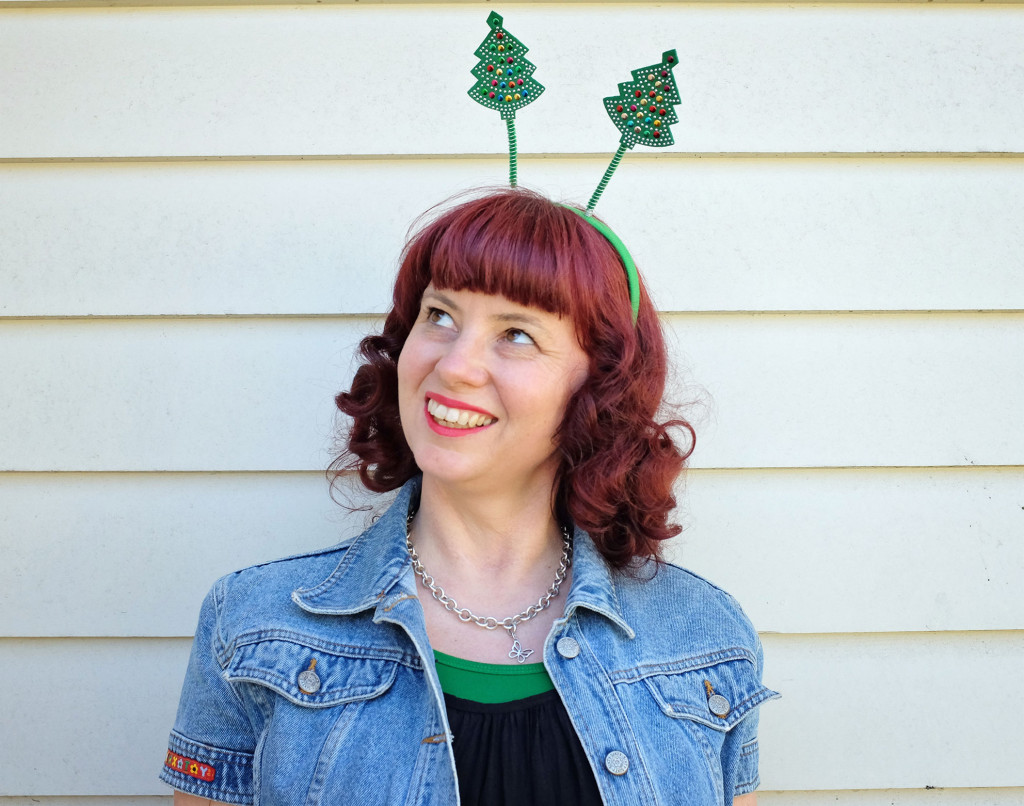 Christmas Reindeer Headband
And it wouldn't be Christmas if there wasn't a reindeer or two and this headband even has some tinsel…why do I feel like these two are watching me from above..
Bought from Target (Australia) – $10.00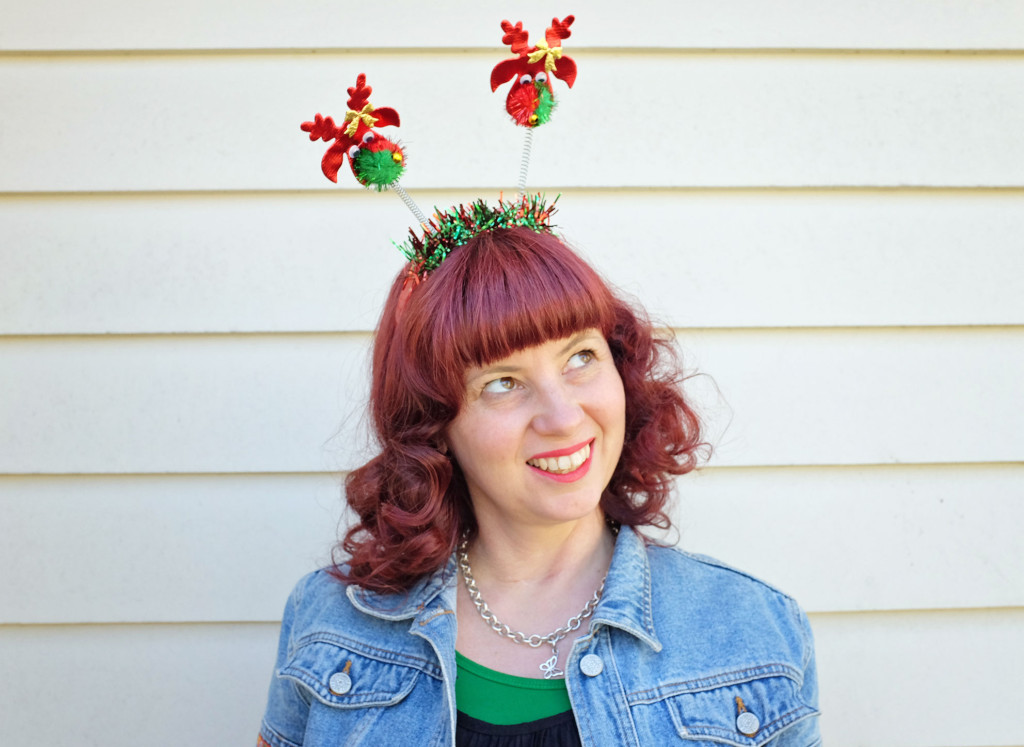 Christmas Party Box Headband
This is my personal favorite – it was the first one that caught my eye and gave me the idea of Christmas headbands …although this one is more like a Christmas fascinator with the netting.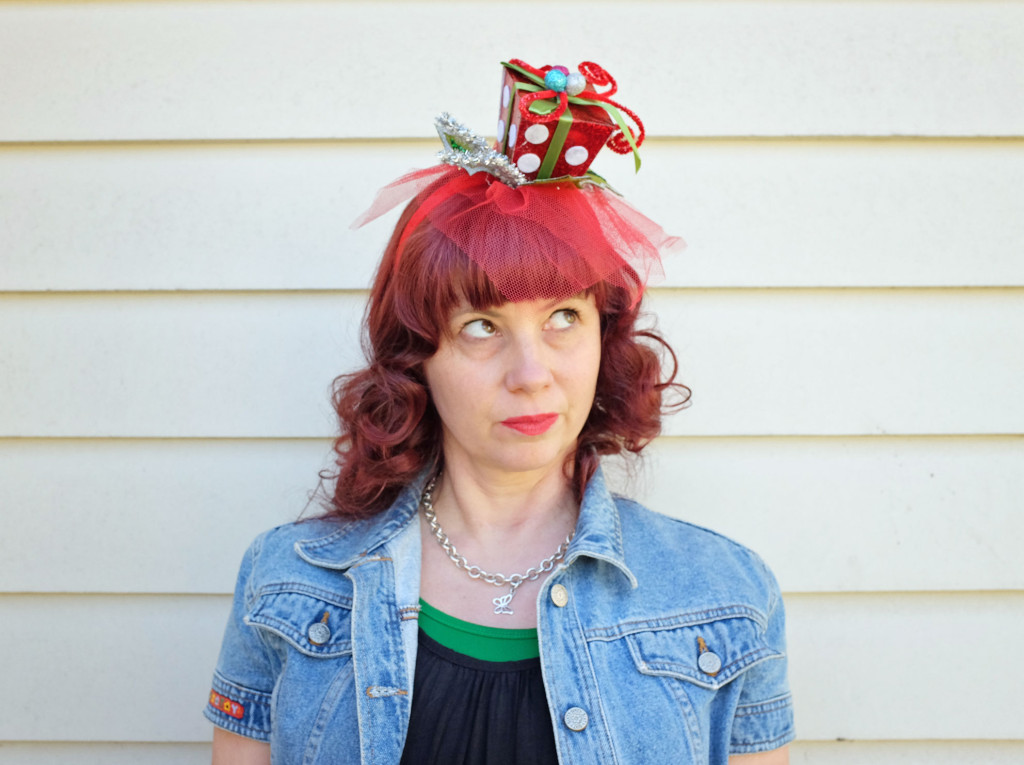 So there you have it…five Christmas headbands…from the silly to the fancy!
And be warned…be prepared to see regular appearances of these over the next few weeks…have to get my money's worth before Christmas is over!
Which one is your favourite?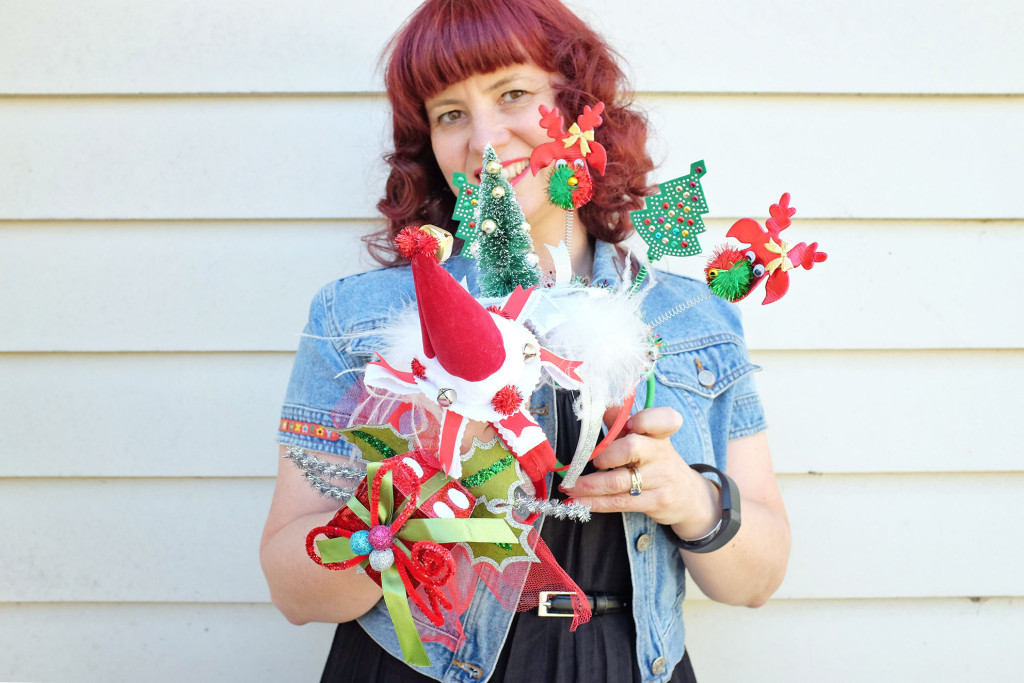 Would you wear a Christmas headband?
Know anywhere else that has Christmas headbands I should check out?
Share in the comments below…
Please note: this is not a sponsored post! My opinions are, as always, totally my own!