A chance reading of a local paper led us to discover a fabulous car show last weekend…the Maling Road Auto Classico…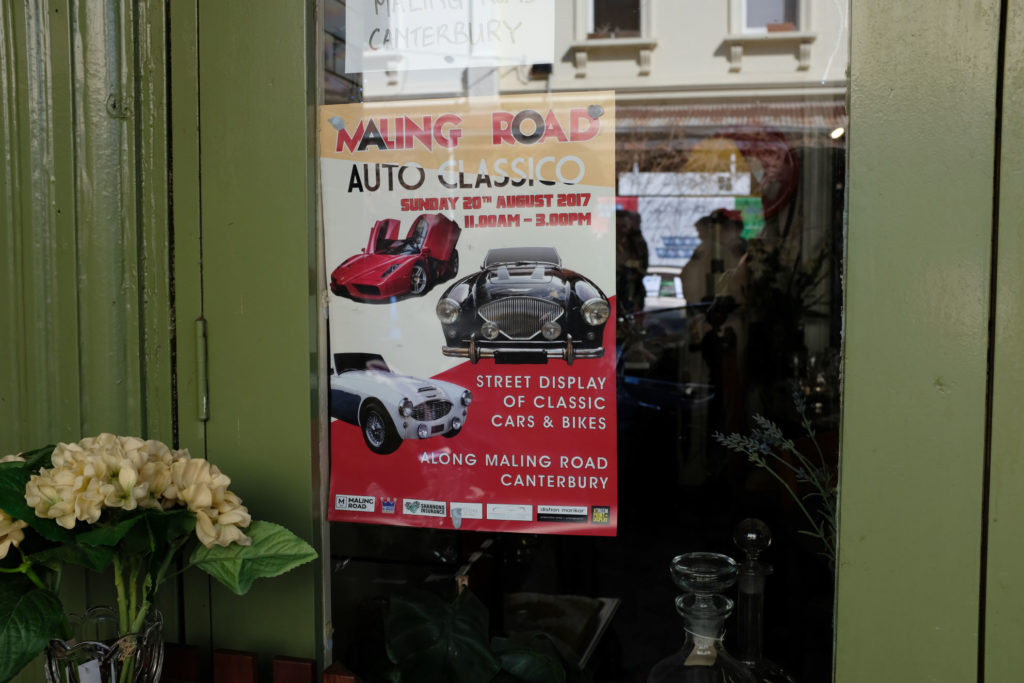 Maling Road is a gorgeous street in the Melbourne suburb of Canterbury,  and one I know very well although I haven't been back there for ages.
I can't think of a better setting with it's village atmosphere and period buildings to show off gleaming pride of joys…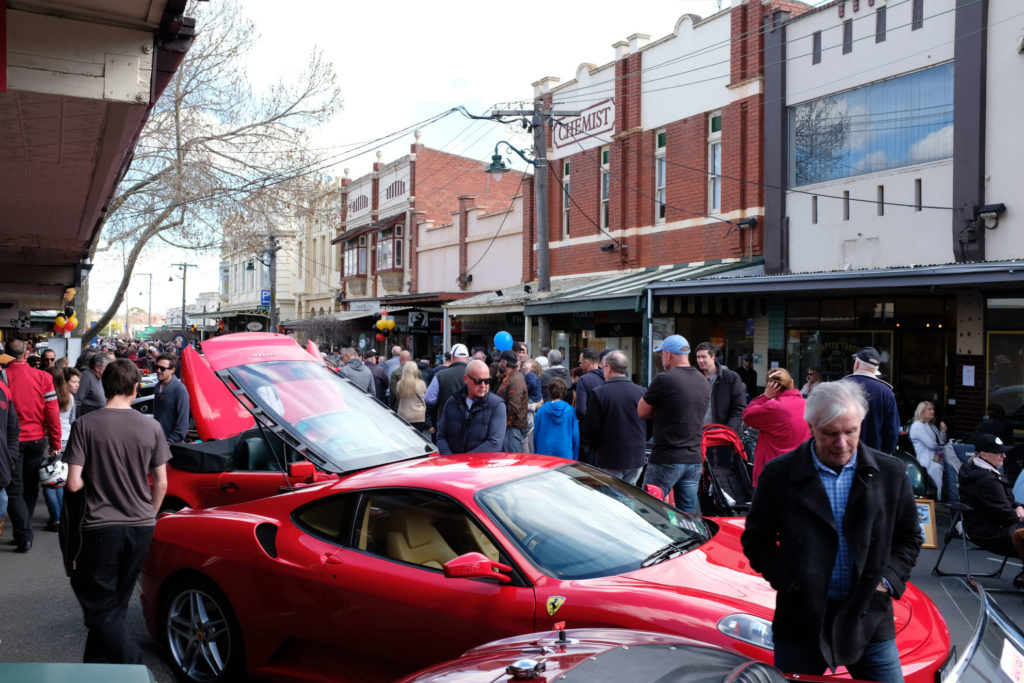 This is only the second time the Auto Classico has been held, and the turn out was twice as big as the inaugural event last year.
It helped that Melbourne's unpredictable weather thankfully behaved and the day was beautifully sunny…which I am sure relieved the car owners who would have spent hours preparing their vehicles…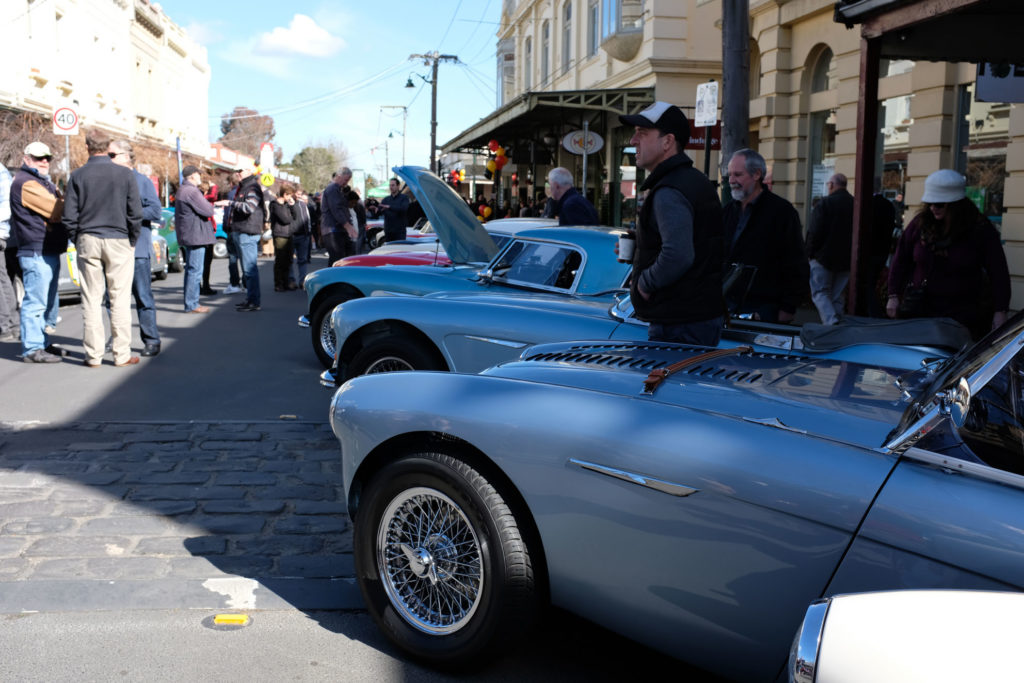 The event was free to attend, with the whole street blocked off and over 150 cars on display…worth a reported AUD$70 million!
Melbourne's 6 Italian car clubs were present plus a mix of British and European cars, Jaguar, Austin Healy, MG…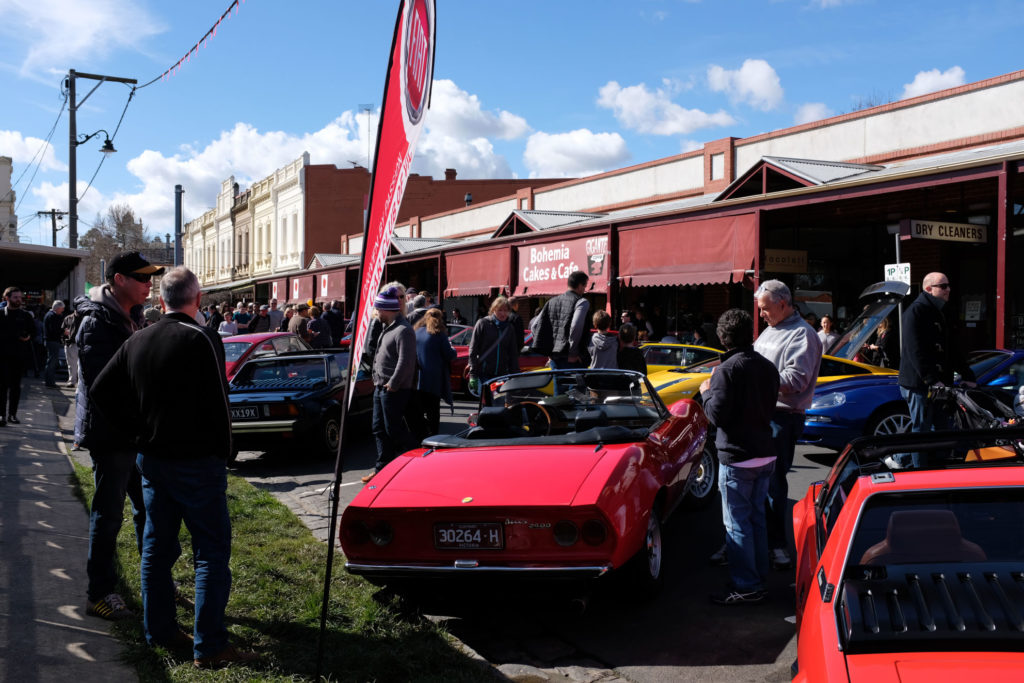 There were also German cars including Porsche and Mercedes Benz with a couple of very special rare cars, including the 300SL with it's impressive gull wings.
And look at that interior….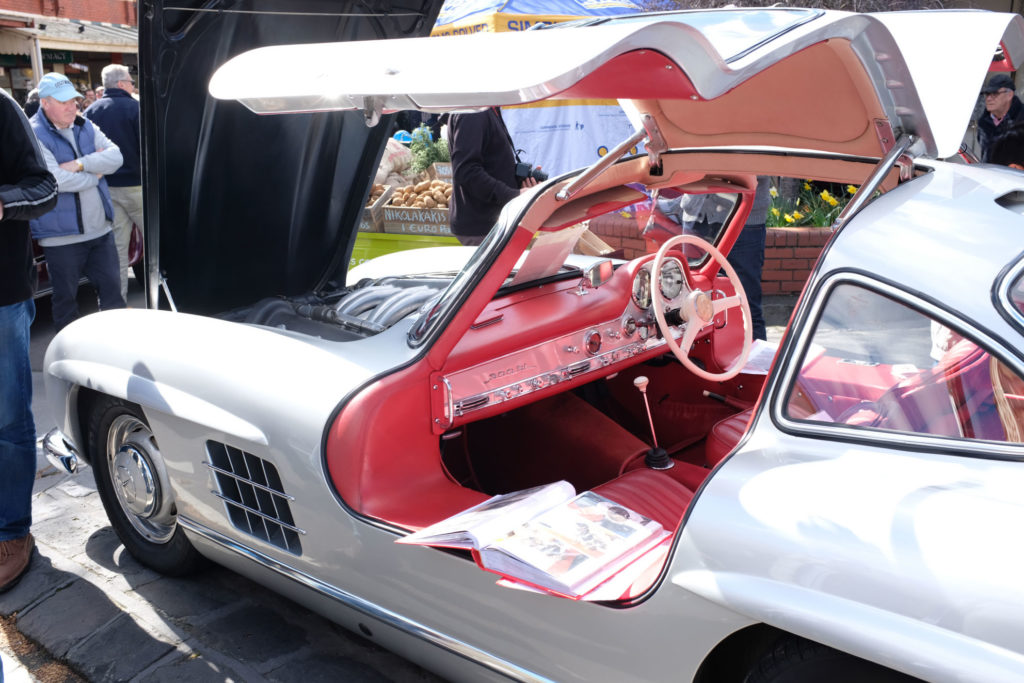 We had a lovely time checking out all the cars and I have to say that the vibe in the street was great…the sun was shining, the cars looked amazing and everyone was enjoying themselves.
I loved the older cars, like this Bentley…
And this powder blue MG…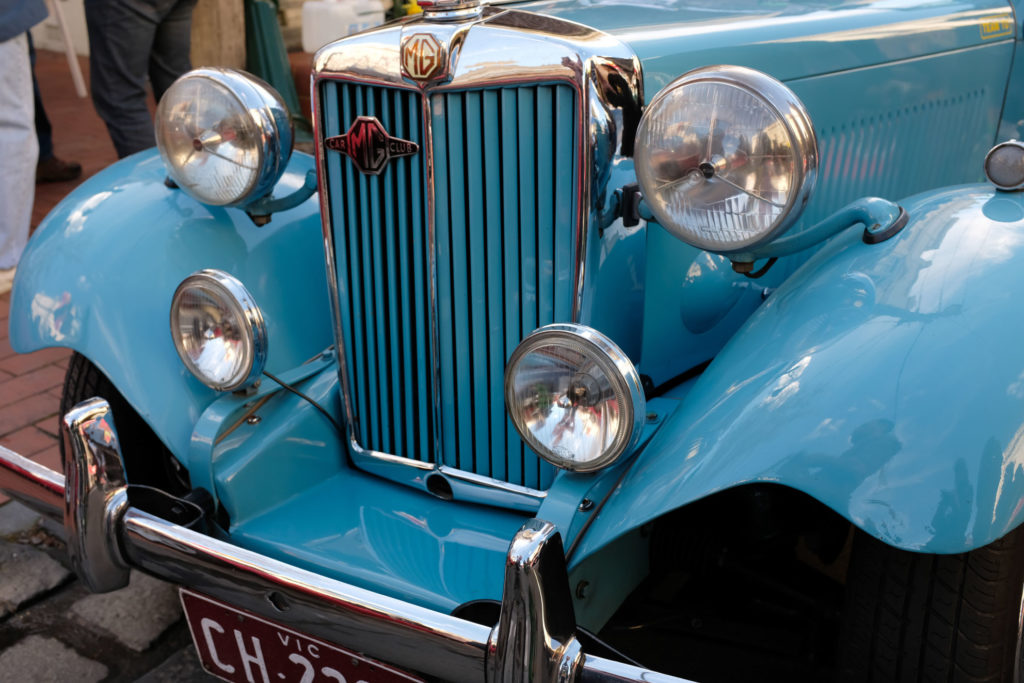 I love the details found in the classic cars…like a spot for a vase of flowers..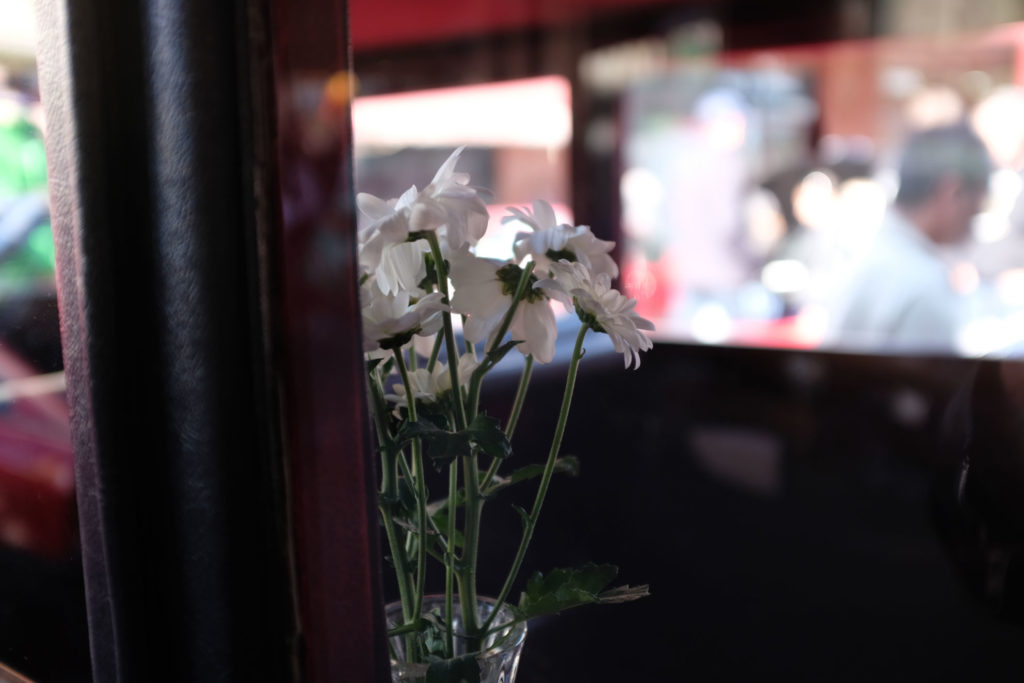 Seeing cars like these make me really want to own one…if only we had the money and the space to store it!
How about this brightly coloured ute that was for sale…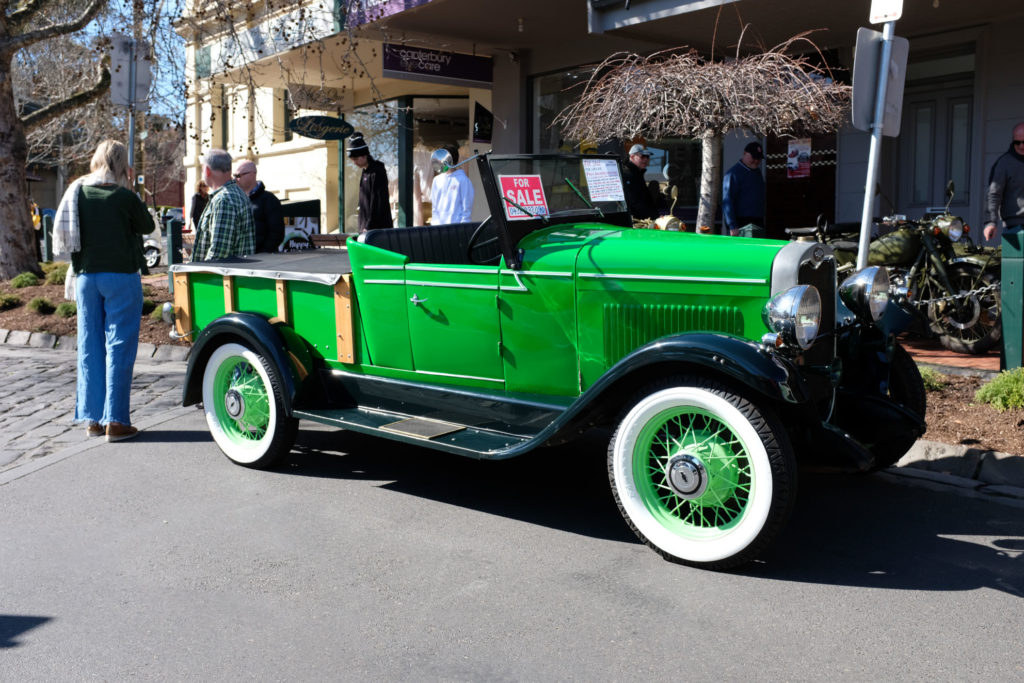 My husband preferred the faster, more modern cars, like this Merc…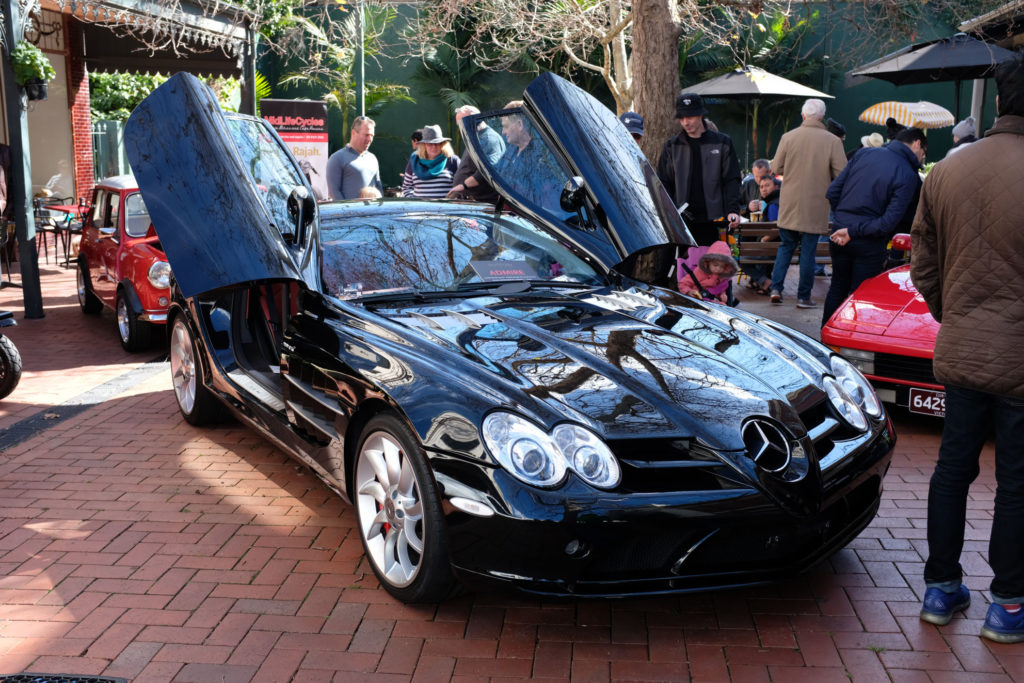 And this Aston Martin….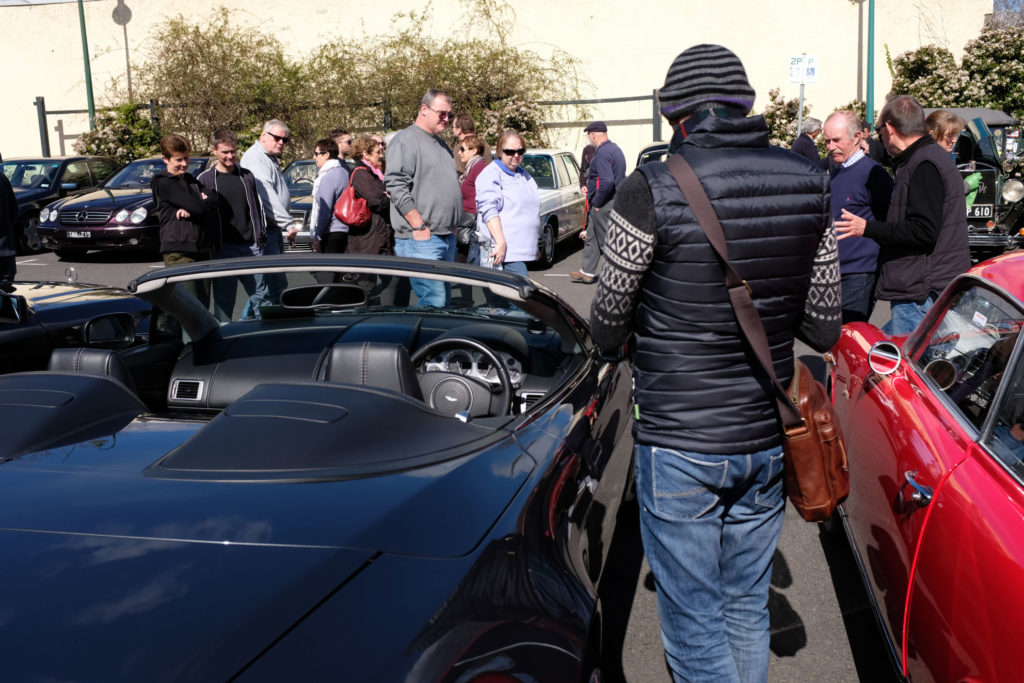 One car brought back memories as this was very similar to one my gran had…it was even the same blue…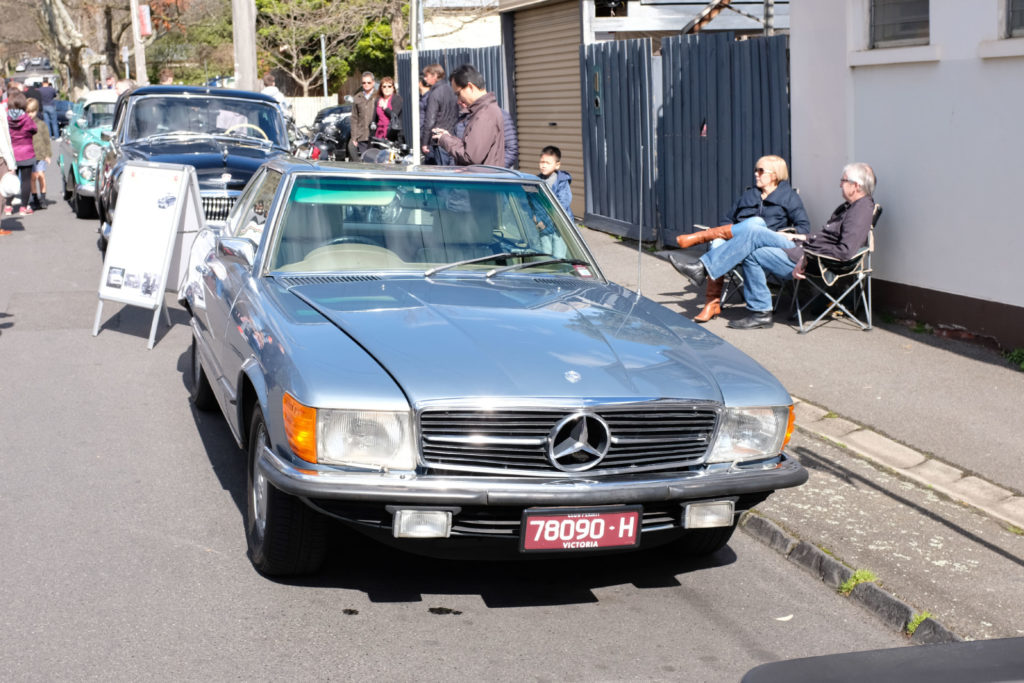 The only complaint I had was that I wanted to take some film photography, but unfortunately there were so many people, it was hard to get a clear shot…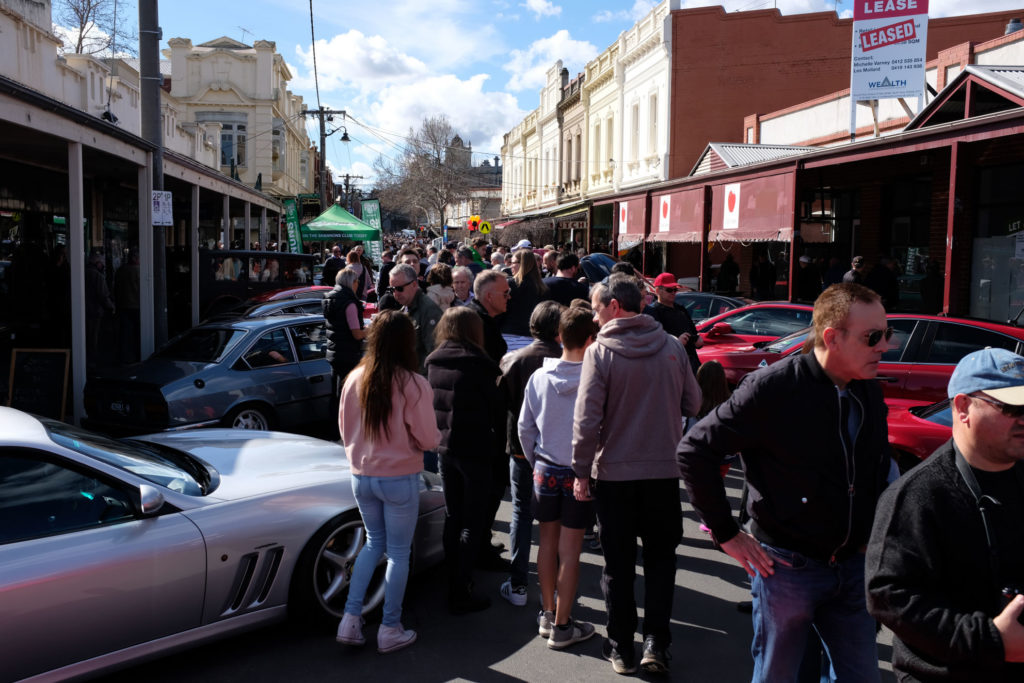 However, the organisers must have been thrilled with the turn out, both with the exhibitors and the people attending.
Plus many of the shops and cafes were open for the event, and I am sure they all would have done a roaring trade…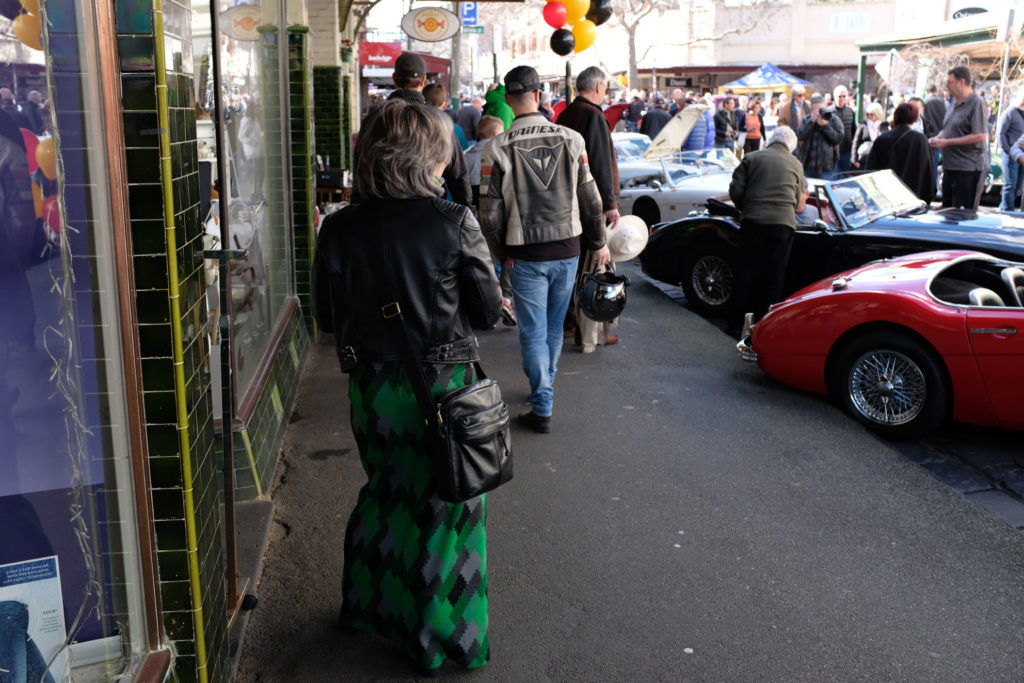 I am guessing it was a total success all round, and we will definitely be keeping our eyes out for next year's date!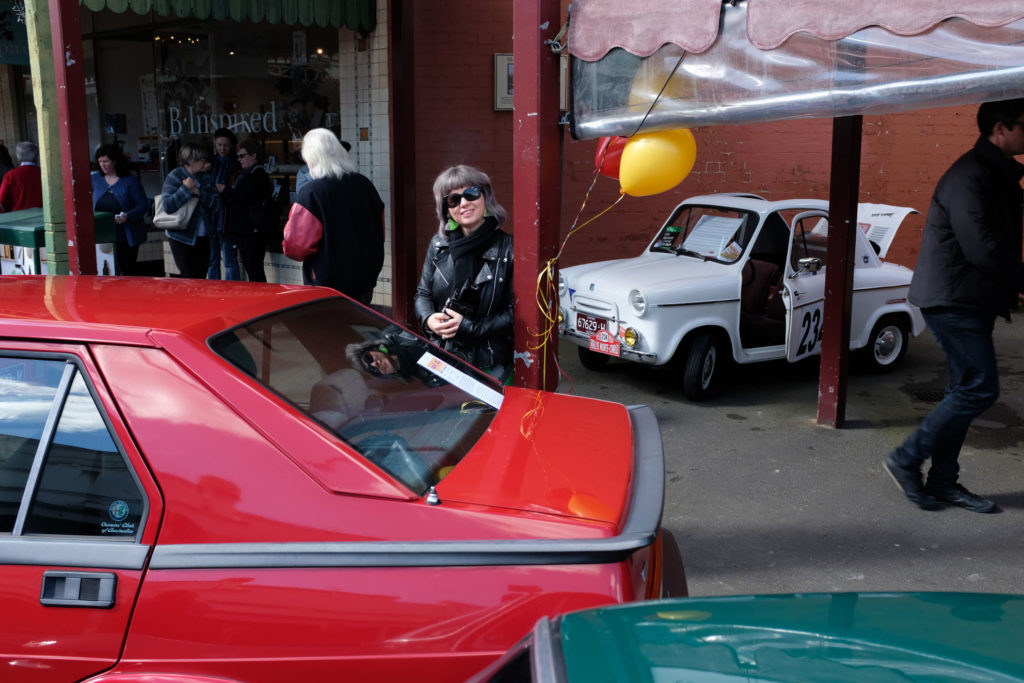 Do you own a classic car? Tell us about it in the comments below as we would love to know!