I first came across this publication a few months ago while browsing the shelves at my local newsagent…not surprisingly, the word "vintage" caught my eye!
To be honest, I have never been on holiday in a caravan…I have stayed in caravan parks over the years, but that was in cabins.
And I hate getting stuck behind a caravan being towed….but after reading Vintage Caravan Magazine, I wouldn't mind being behind one of these gorgeous retro/restored caravans…they all look absolutely fabulous!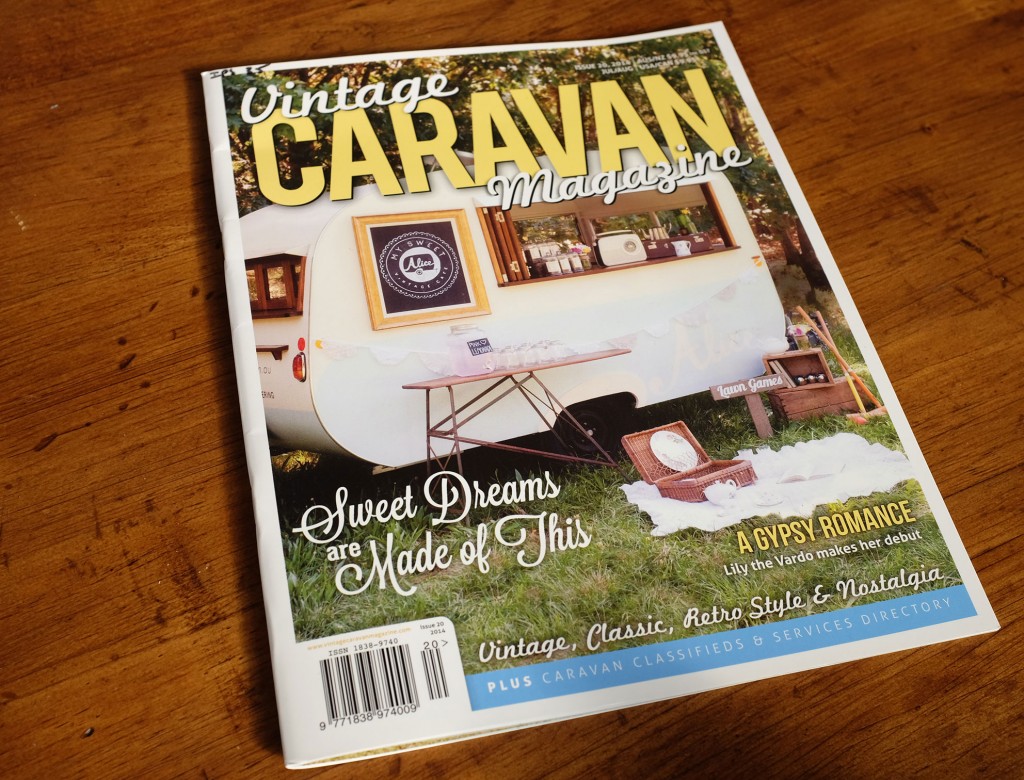 Vintage Caravan Magazine is produced in Queensland and is published 6 times a year. It is printed in glossy colour, and is full of glorious photos!
In fact, this publication is the world's first magazine that is totally dedicated to "vintage, classic, retro-styled and custom caravans"…..and going by the number of people who "like" their facebook page…almost 42,000…there are a lot of people around the world that love these caravans too!
Each issue includes a number of feature caravans….this little caravan is called Trixie, and is a newly restored 1968 Silver Mist.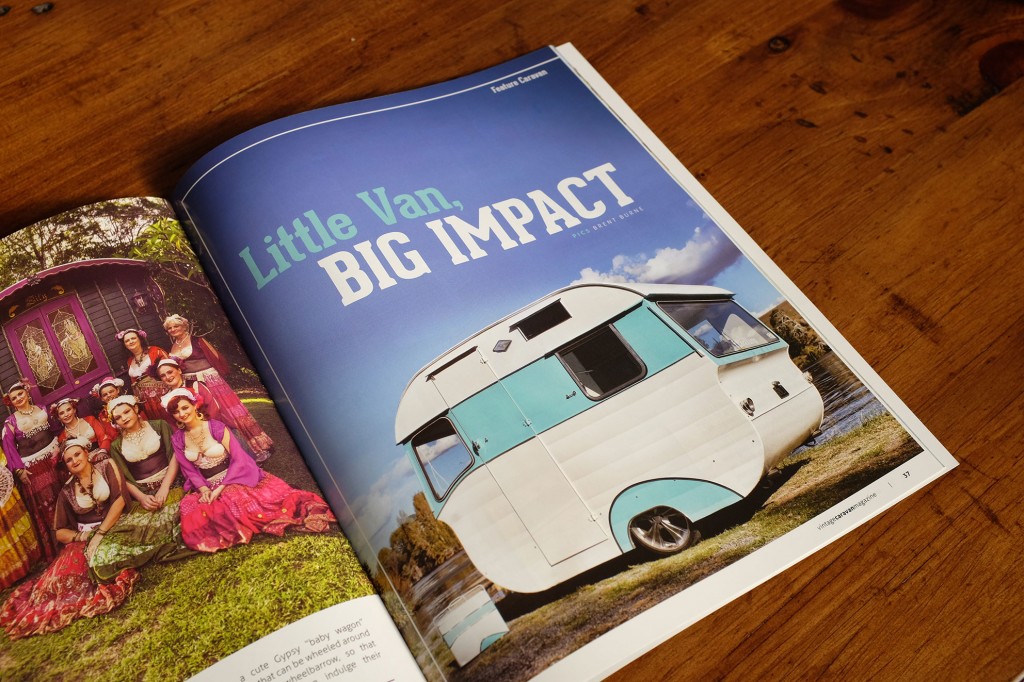 And I can tell you she looks fabulous inside, which includes a unique yellow stove which adds a cheerful splash of colour inside!
For a total contrast, the caravan in the image below is a home built gypsy Vardo called Lily!  She was built by the Gypsy Caravan Company in QLD…and she is available for weddings and photo shoots!
How dreamy does she look…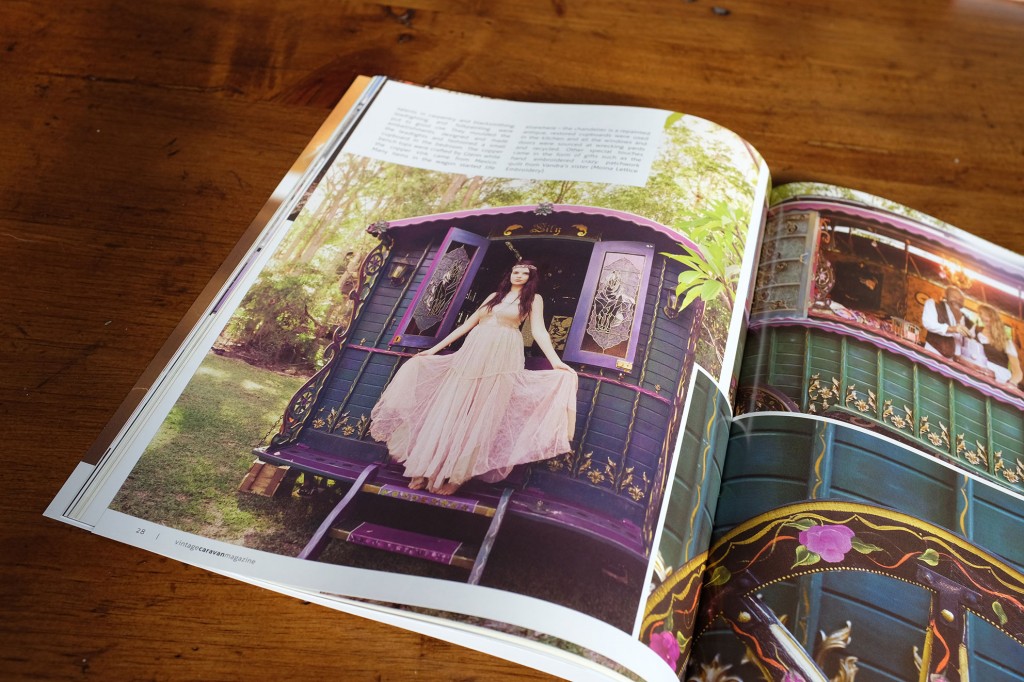 Also included are reports of "Where We Went"…..this issue featured a trip to the Beach Hop Retro Caravan Show in New Zealand!
And it looks certainly looks like great fun with lots of fabulous caravans and cars!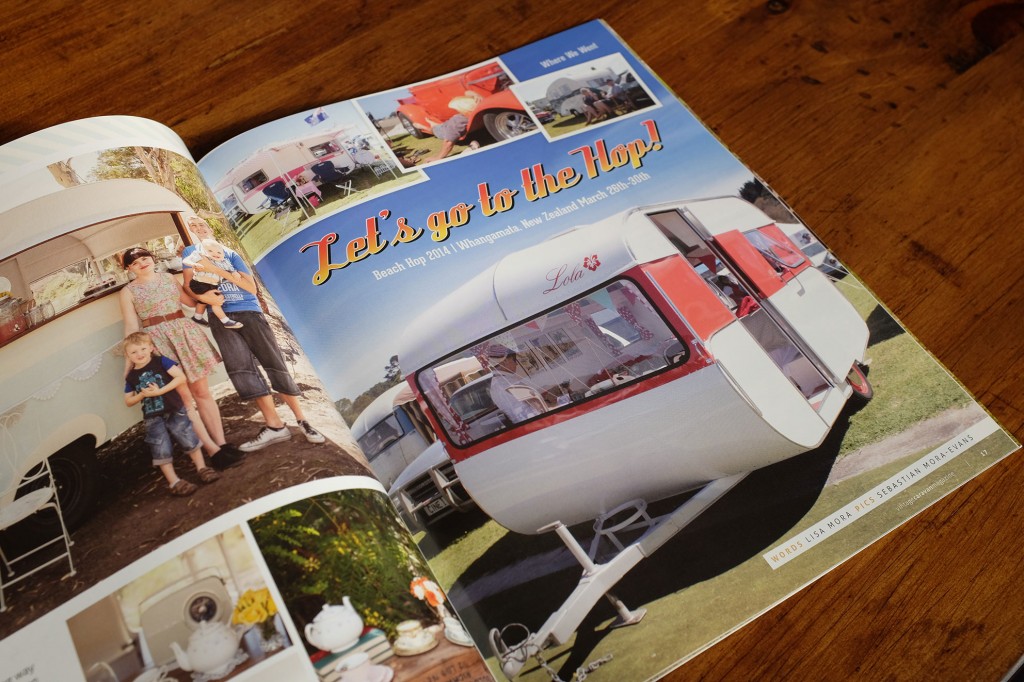 At the back of the magazine is an Events Guide…and I have to admit I am a little excited to find there will be a Vintage Caravan Weekend in Queenscliff, down on the Bellarine Peninsula…going to put that December date in my diary as I would love to see these wonderful caravans and cars in real life!
The next issue of Vintage Caravan Magazine is coming out in August, so keep your eyes open for it!
Click here to visit the Vintage Caravan Magazine website for more information!