Today our youngest furkid turns three….guess you could say she is a big girl now….but she definitely ain't out of the teenage years yet!
Miss Charlotte is a feisty brindle Cairn Terrier…she is a pure bred with papers, and has an attitude to match….but we absolutely adore her!
She joined our little family after we lost our beloved Westie cross to liver cancer….it was a hard decision, but we decided it would give our other dog some company as he was always used to having a "sister".
I don't think he has quite forgiven us for ruining his quiet retirement!
I remember when we first met this little pup….she was really tiny!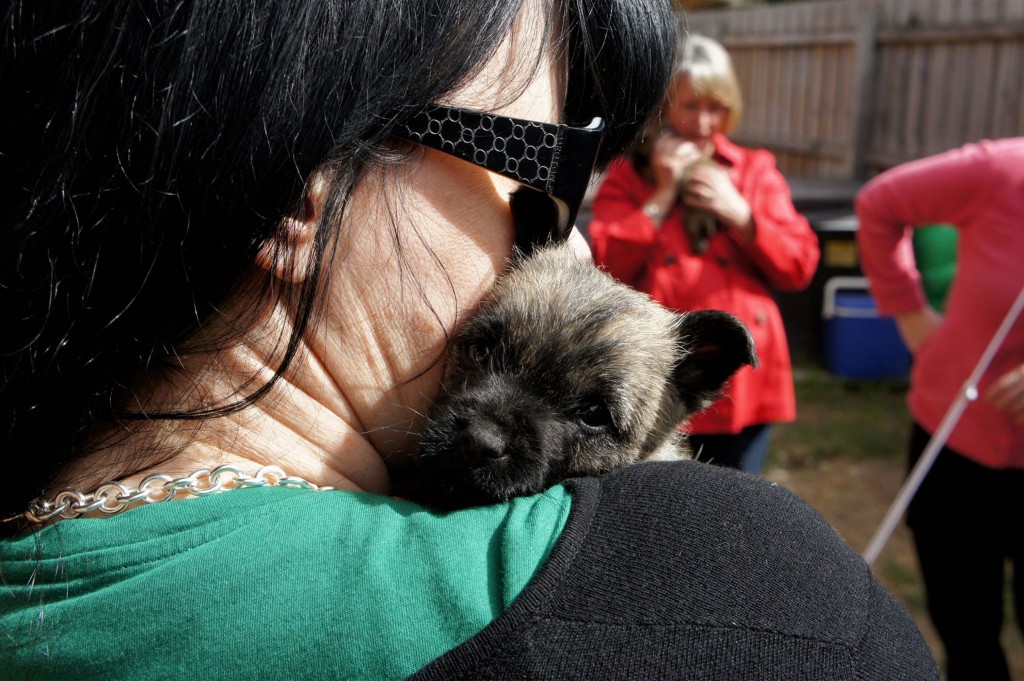 And so very, very cute!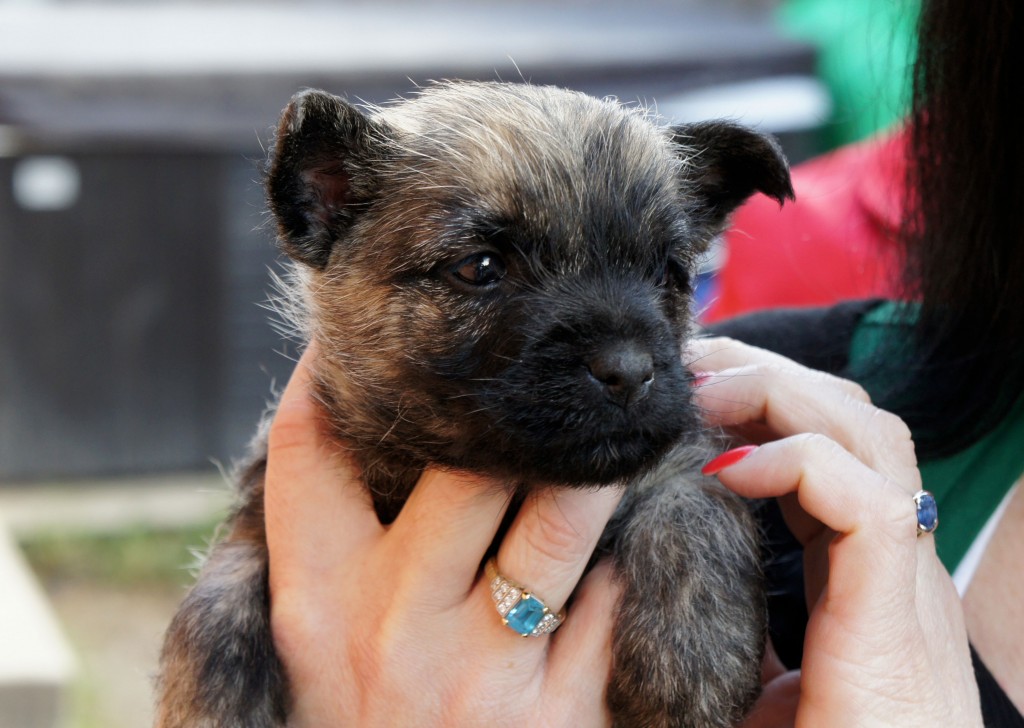 I remember bringing her home that first day…and Bill had no idea what was going on….I think he thought she was a new squeaky toy for him to play with!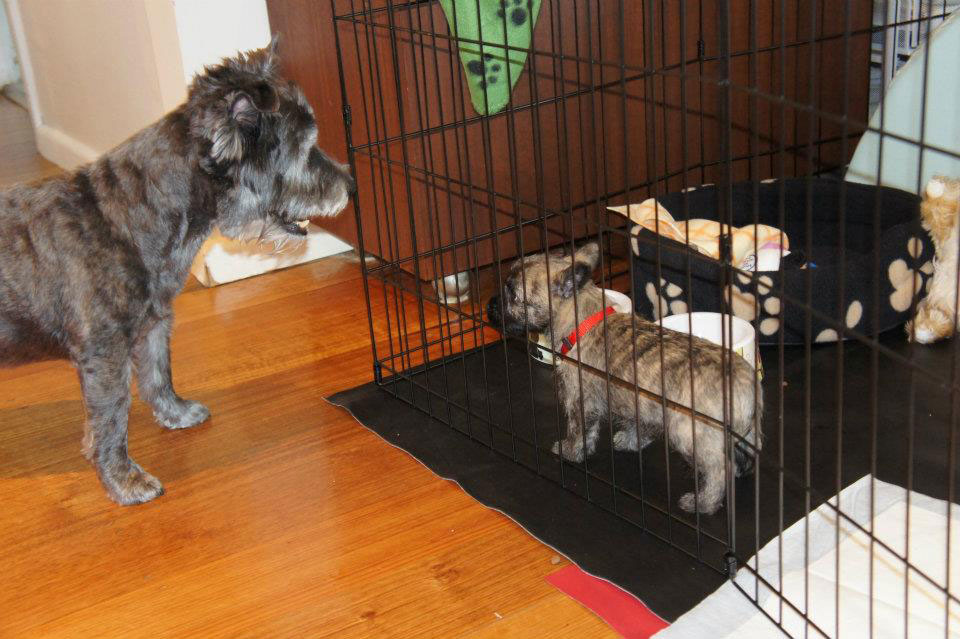 We put up some kid gates to stop her from wandering around the house, but she was so little, she could squeeze through.
I had to put a little cat bell on her collar so I could hear where she was….we lost her in the house numerous times!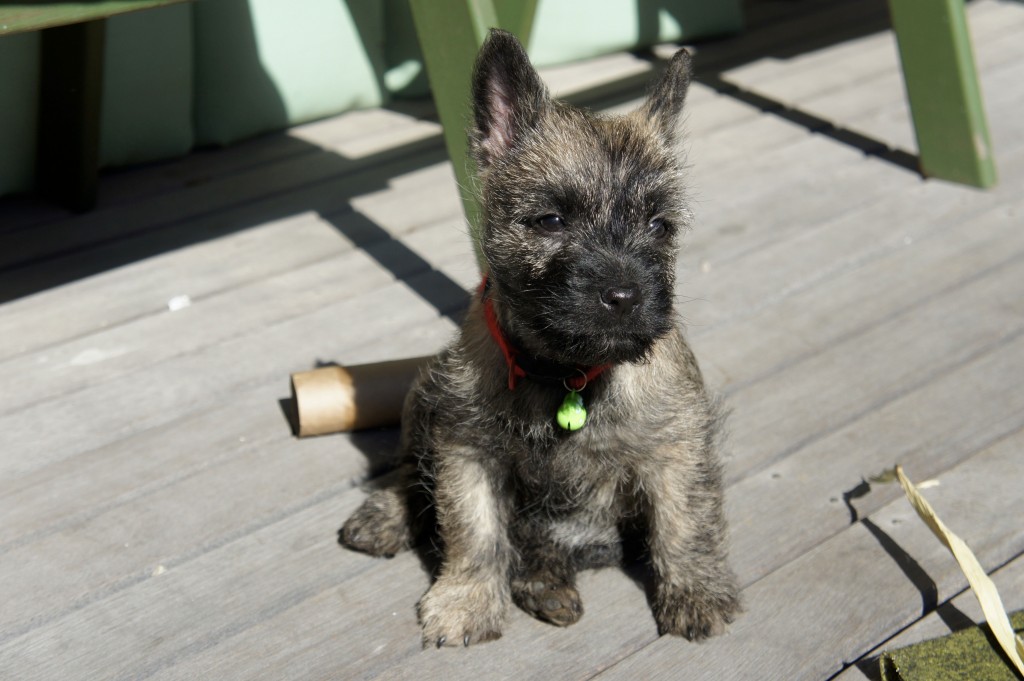 She was very inquisitive…had to check out everything!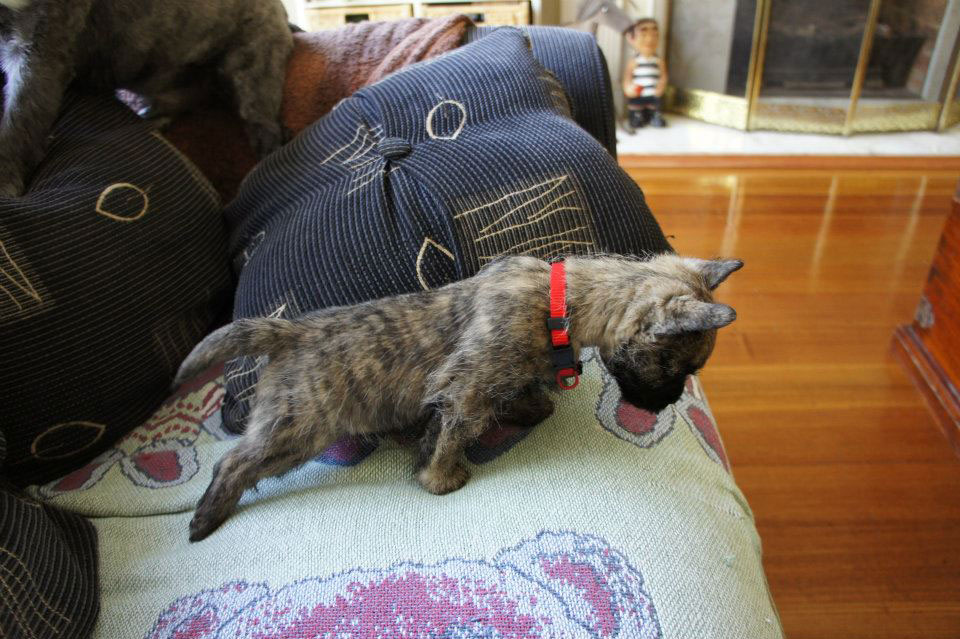 She went to work with me a few times…she spent most of it asleep in her bed on my desk…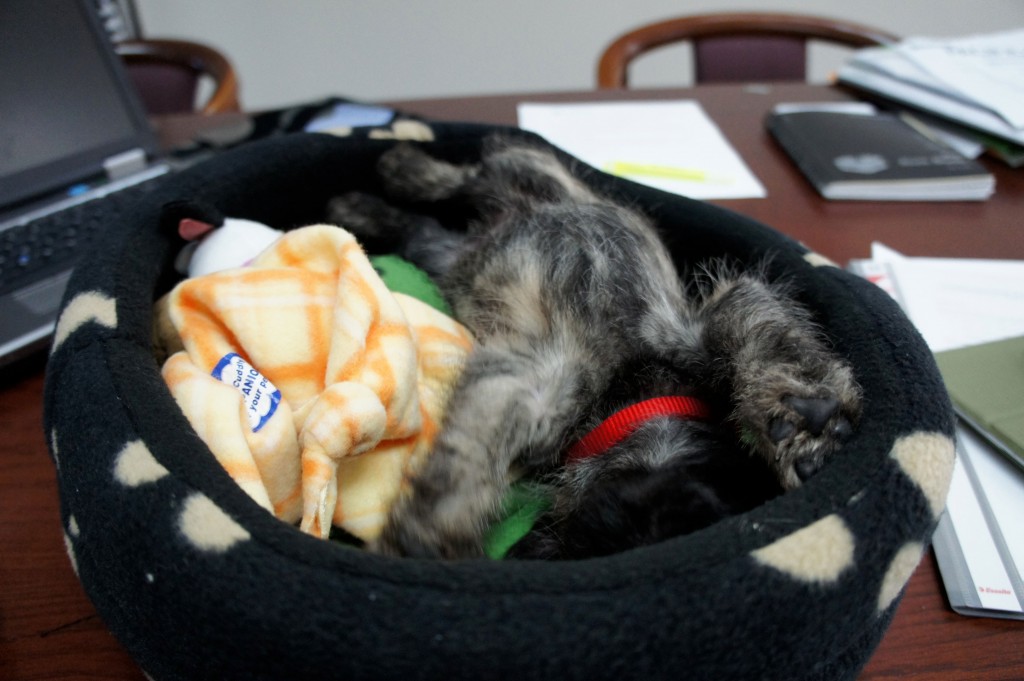 But gradually she grew, although she is not as big as Bill….we call her our pocket rocket!
My husband was on the waiting list for a liver transplant when Miss Charlotte came to us, so she quickly became used to hanging out with "Dad" while he was at home…even cornet practise didn't worry her!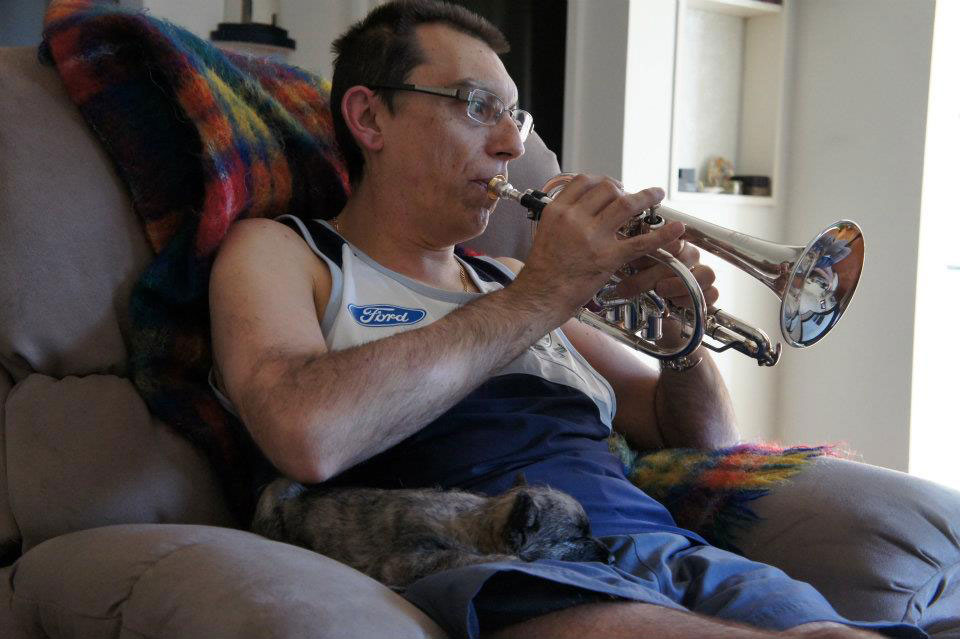 She is also a four legged demolition team….many toys have been destroyed….and look what she did to a toilet roll…and the bottom of the mattress…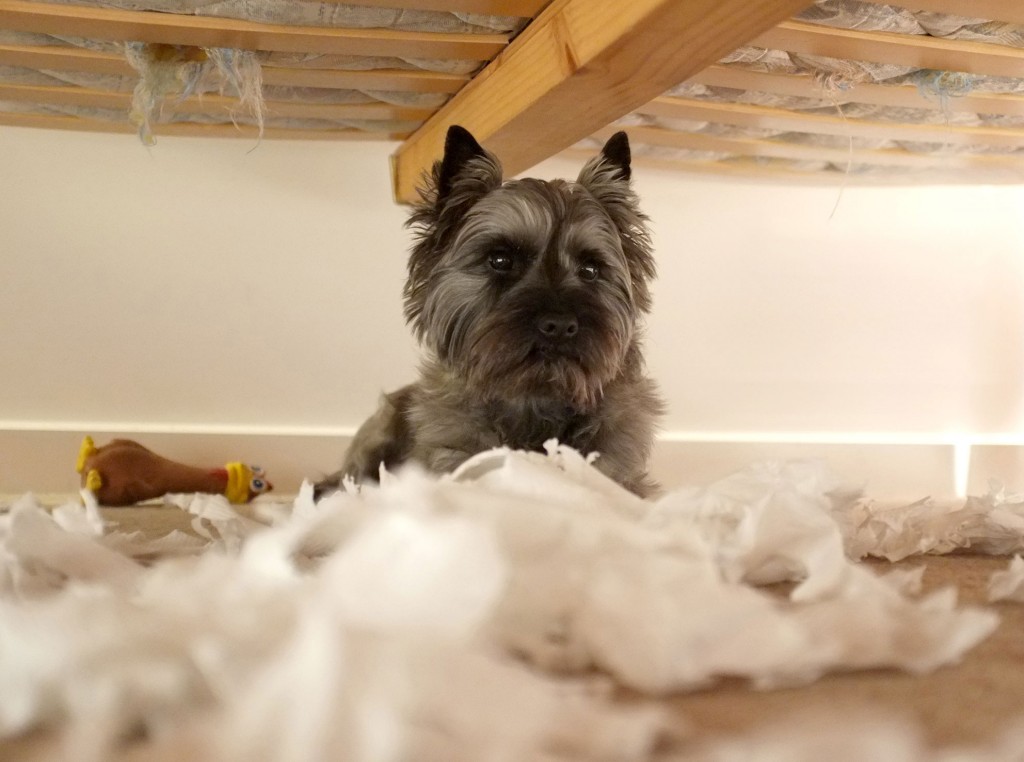 And now we have finally settled into our own home again, she has been busy sorting out the wildlife of her new "hood"…no possum or rat will come into our garden now, and she quickly escorts any that dare to walk along the fence off the property!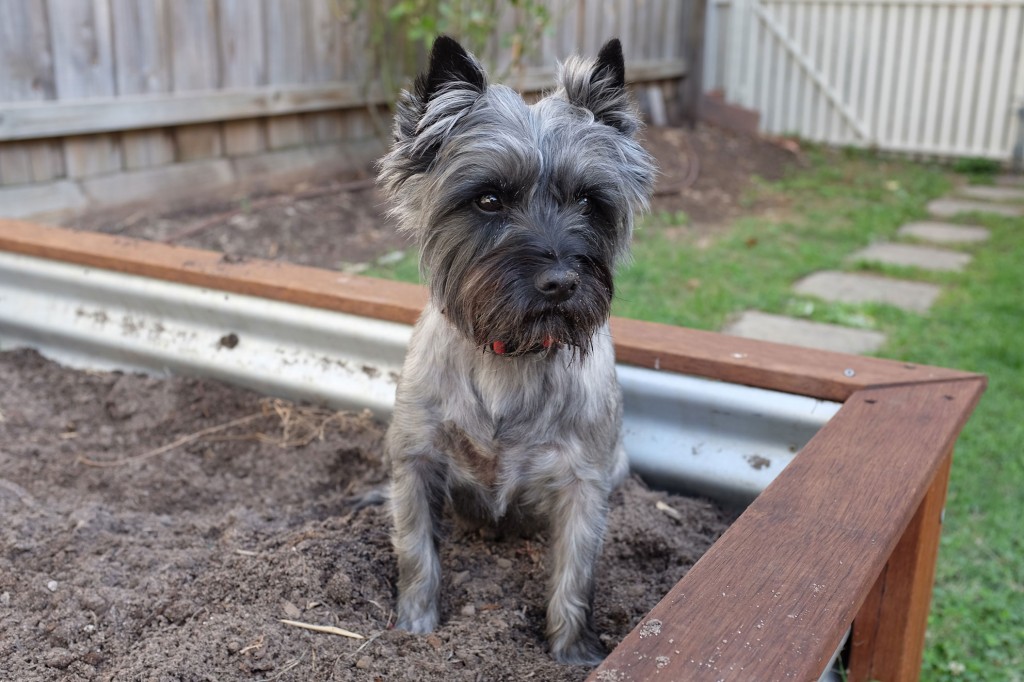 A Cairn Terrier is afraid of nothing….well, in Miss Charlotte's case, she hates bridges….no idea why, but we cross two bridges on one of our walks, and she flattens herself to the ground and won't move…weird, because we know she has no fear of heights!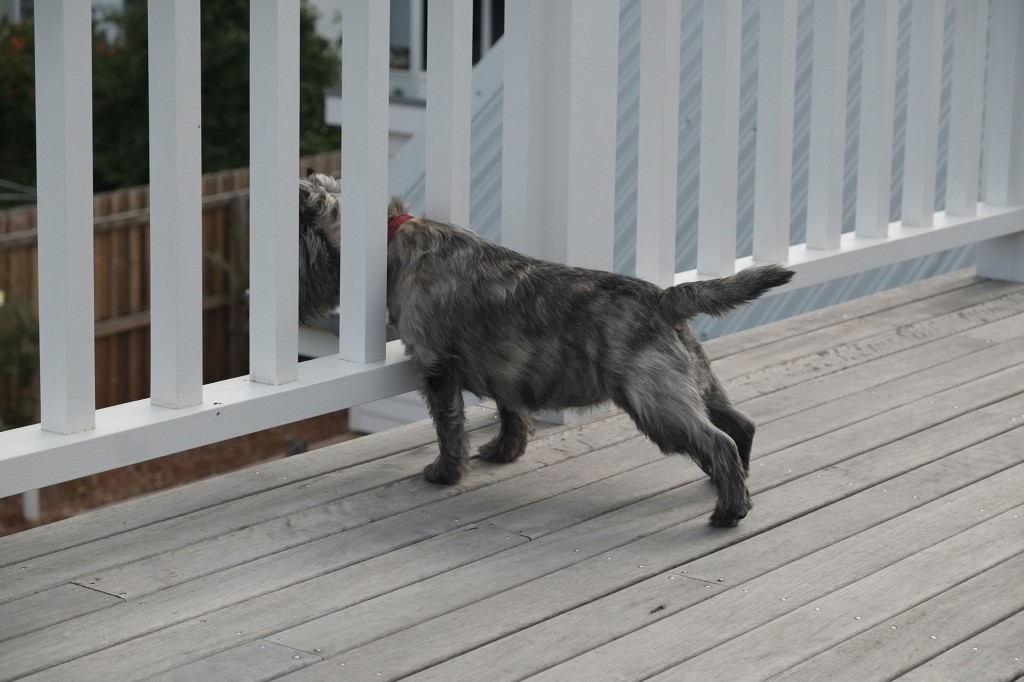 She is a dog with a sense of humour, and a great deal of love….she spends a lot of time lying upside down…snoring…loudly…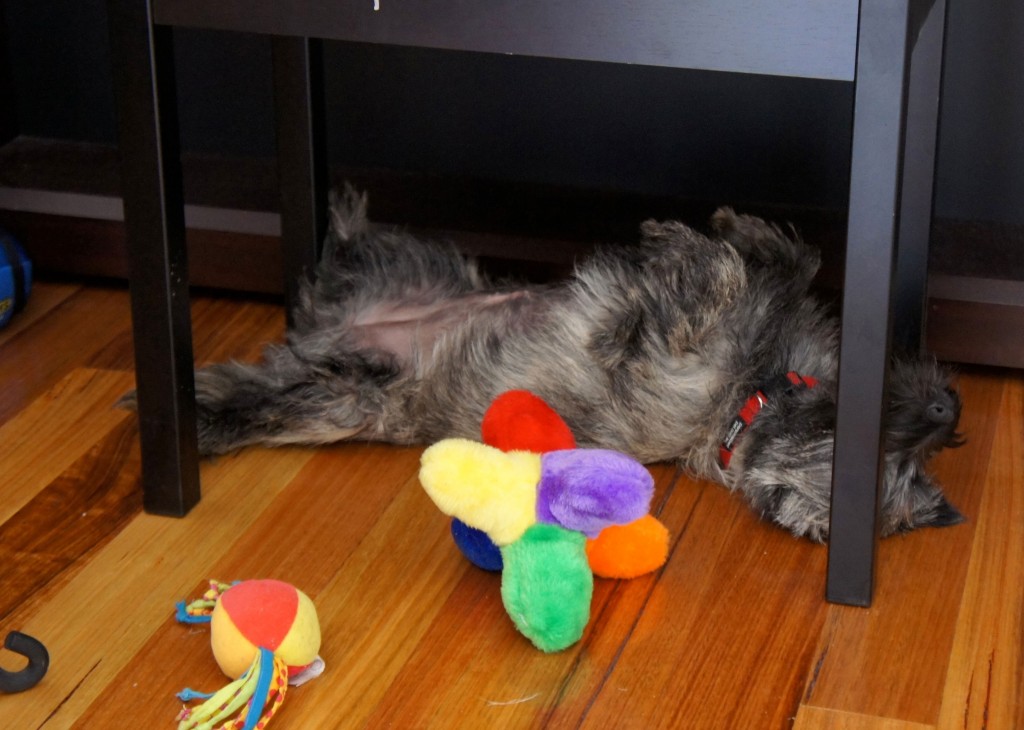 She is our little girl, and she has brought much joy..and chaos….into our lives!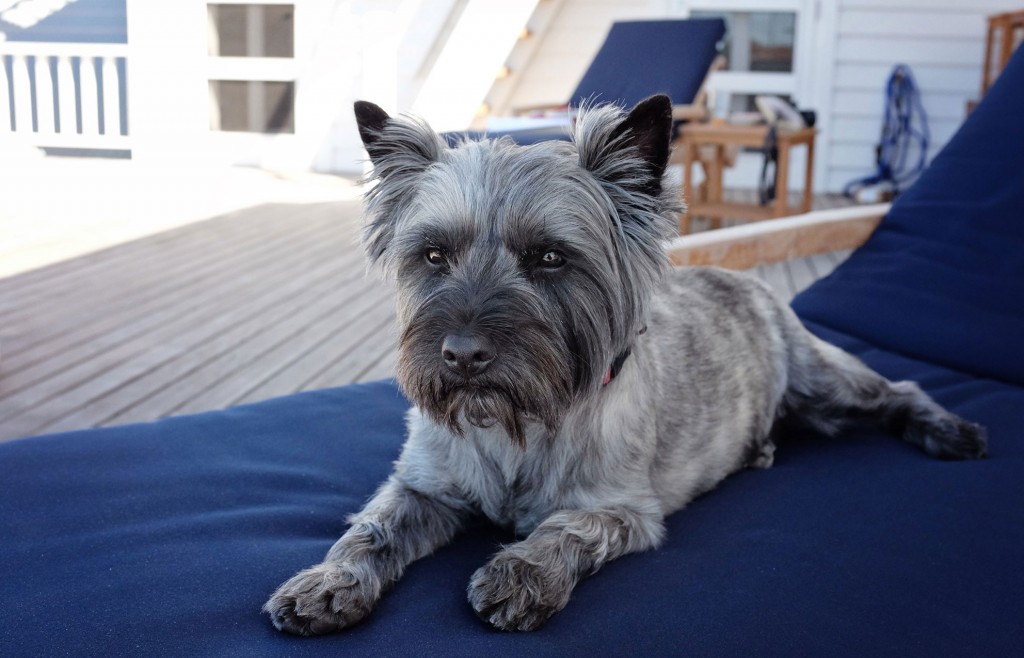 Happy Birthday Miss Charlotte! xx