Finally I have been brave enough to put on the red lipstick I bought ages ago…and wear it out in public!
There were a few false starts…I would carefully put it on, then at the last minute, remove it before going out the door!
But last week, before the "headache from hell" moved in, I decided to "bite the bullet" so to speak, and go out with bright red lips!
And I survived…didn't receive any compliments about the colour directly, but got a few "you are looking really well" which I guess is positive!
So this week's My Friday Five is what I have learned from my flirtation with red…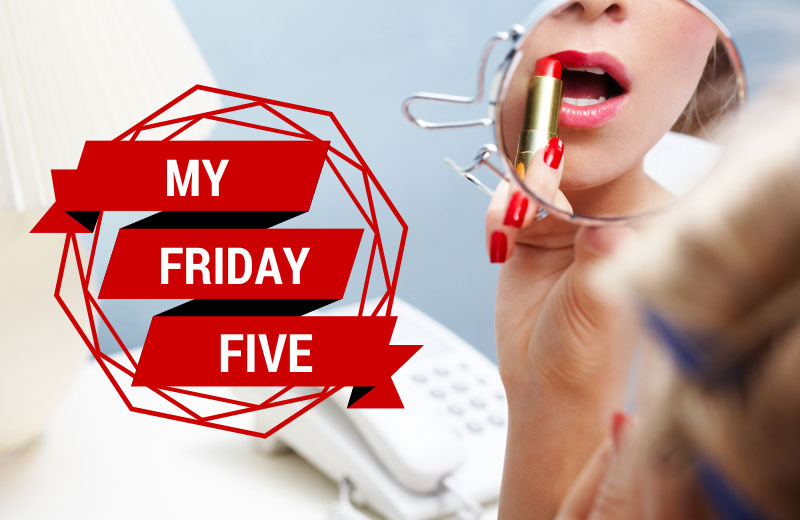 Maintenance
Prepare and reapply…the red lipstick I have is from Lush, and I have to say it does not last that long on the lips, which results in a not so good look…so I have to remember to reapply.
I have figured out that using a lip liner also assists to keep the colour on for longer!
And it does help to make sure your lips are in tip top condition…I am thinking I had better invest in a lip primer…any suggestions?
The Whitening Effect
Red lipstick makes your teeth seem whiter…I have rather large front teeth, so this effect is very much appreciated…which leads onto my next point…
Beware the Stain
Red lipstick can stain…check, and double check your lipstick is not coating your front teeth.
And apply after getting dressed…I have learned that lesson with foundation…and mascara!
Shades of Red

I work with colour, so this has come as no surprise…there are many shades of red…there are pink reds, blue reds, wine reds…the list goes on!
The trick is to find the right red…the one that suits you…and the one that you feel comfortable with!
Confidence
Even though I was nervous, wearing red lipstick did give me a strange sense of confidence…once I got over the double checking, and triple checking that there was no lipstick on my teeth, I felt like I could take on the world!
So will I make wearing red lipstick a regular occurrence…yes, I think I will!
I need all the confidence I can get!
Oh, and here is the evidence that I did wear red lipstick…some of you may have already seen this pict on Instagram!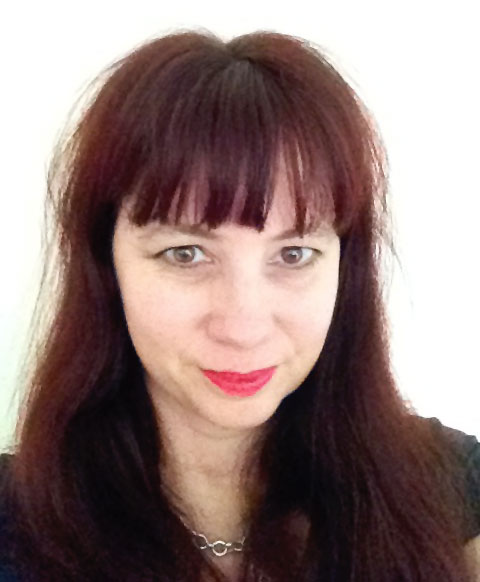 Are you a red lipstick wearer? Share your favourite shades – I would love to know!