We have two Cairn Terriers…brindle terriers…who are almost impossible to see in the dark.
My husband often takes them early, which lately means before the sun comes up as we head into the cooler months.
It has been my worry for ages that if one of them got away, he wouldn't be able to see them…nor would the car drivers or bike riders.
It doesn't bear thinking about!
I didn't want reflective gear as you need light for that to work…I wanted LED which would stay switched on as required, no matter how dark or light it gets.
So I did a search on the internet and came across FlashDog….an Australian company based in Sydney.
They stock a wide range of LED products…from collars to leads to toys…for all sized pets from tiny to gigantic!
I purchased two of the Nite Ize collar covers…these easily attach to the collar via velco tabs….they are durable and light weight…perfect for smaller pups like ours.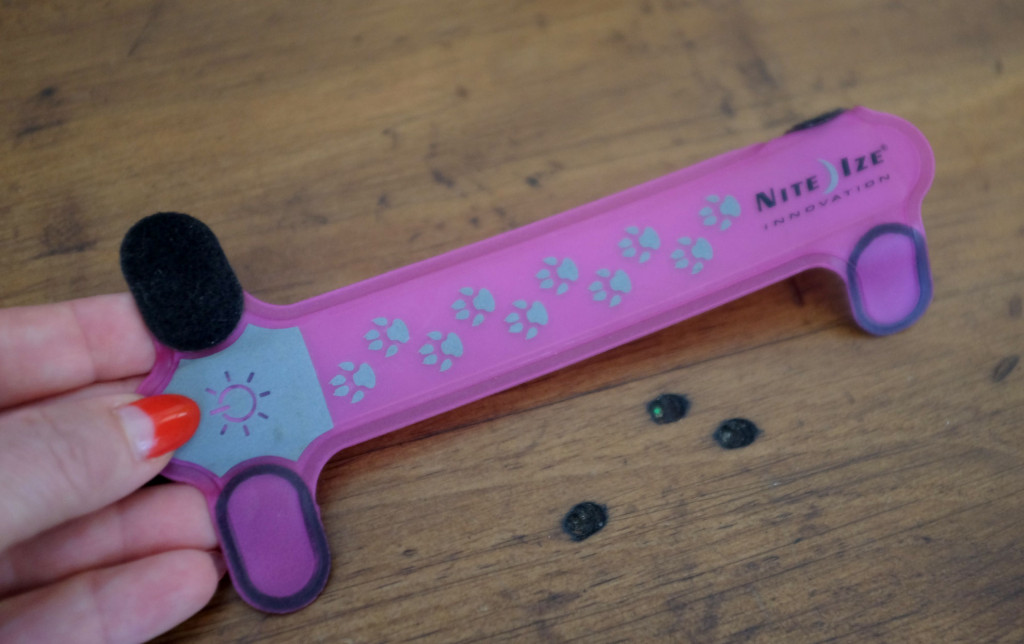 When turned on, the light illuminating core is lit up by a red LED light…you can either have it as a solid glow, or flashing…we use the solid setting.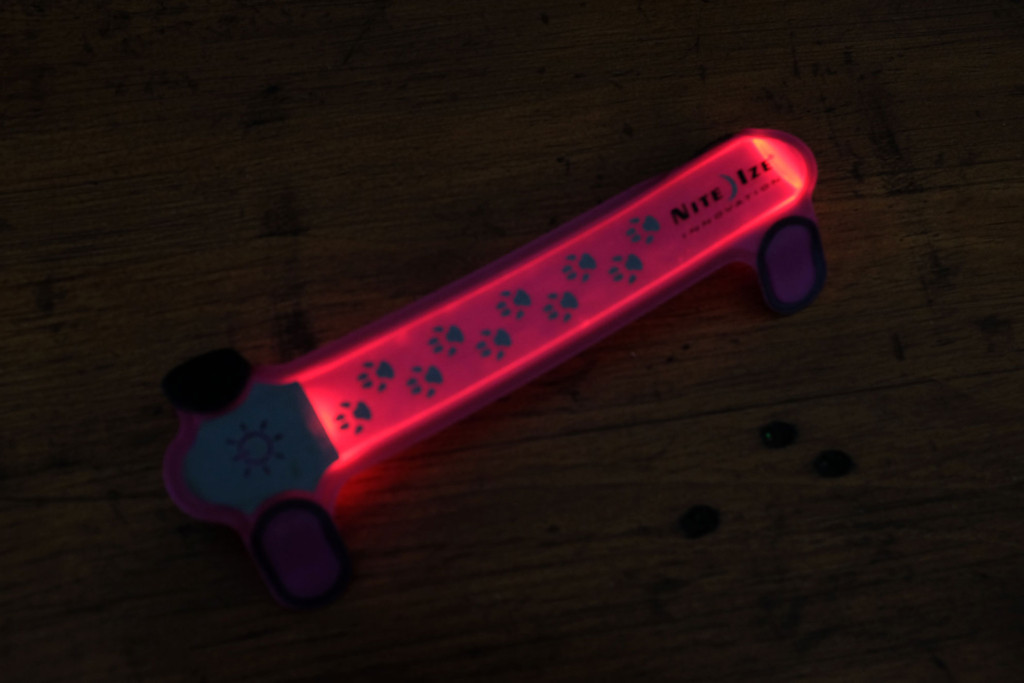 According to the website, the replaceable battery will last for about 50 hours on the glow setting, or 75 hours on flash mode.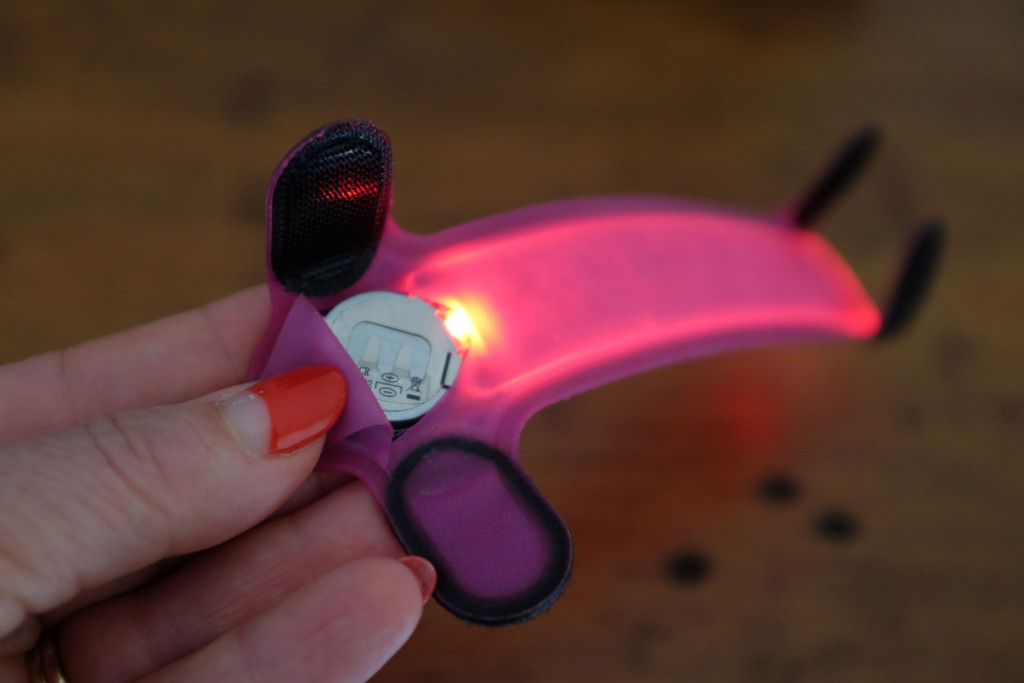 I have to say, its quite funny watching my husband head out the door into the dark with this two red bars trotting along beside him!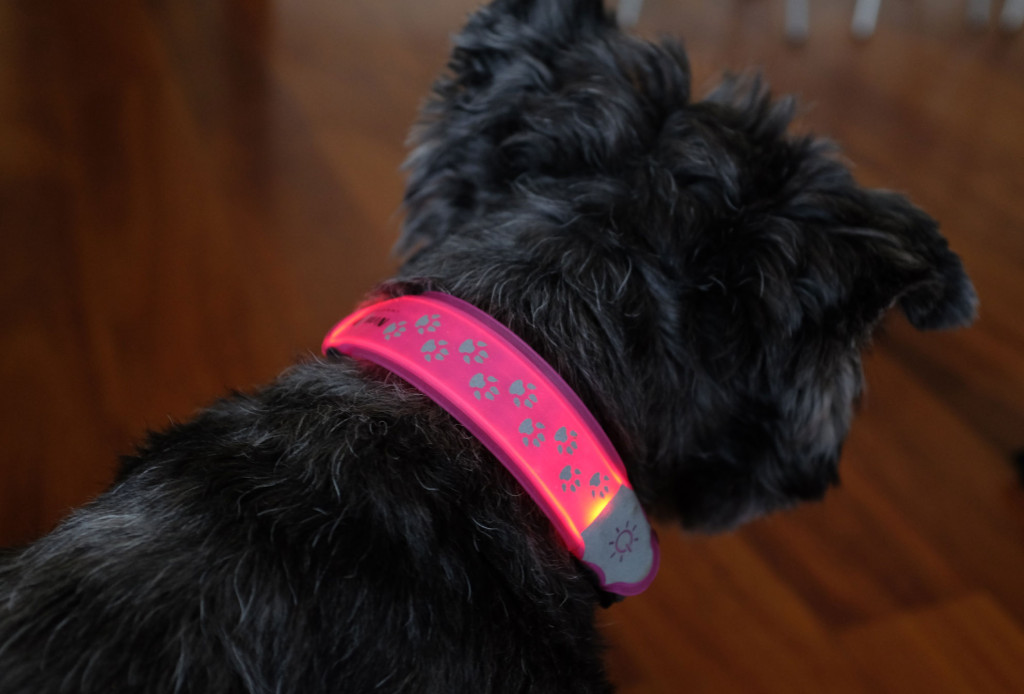 I liked the idea of the collar covers as that meant the furkids could keep their current collars, and we just put the covers on when required.
If god forbid, they ever got loose, it is easy to see where they are….they should be visible up to 100m.
I also bought a dual strip LED lead as my husband will sometimes run our youngest furkid along a bike track.
The lead has two bright red LED strips and is powered by two replaceable batteries…it has three settings – solid glow, fast flash and slow flash.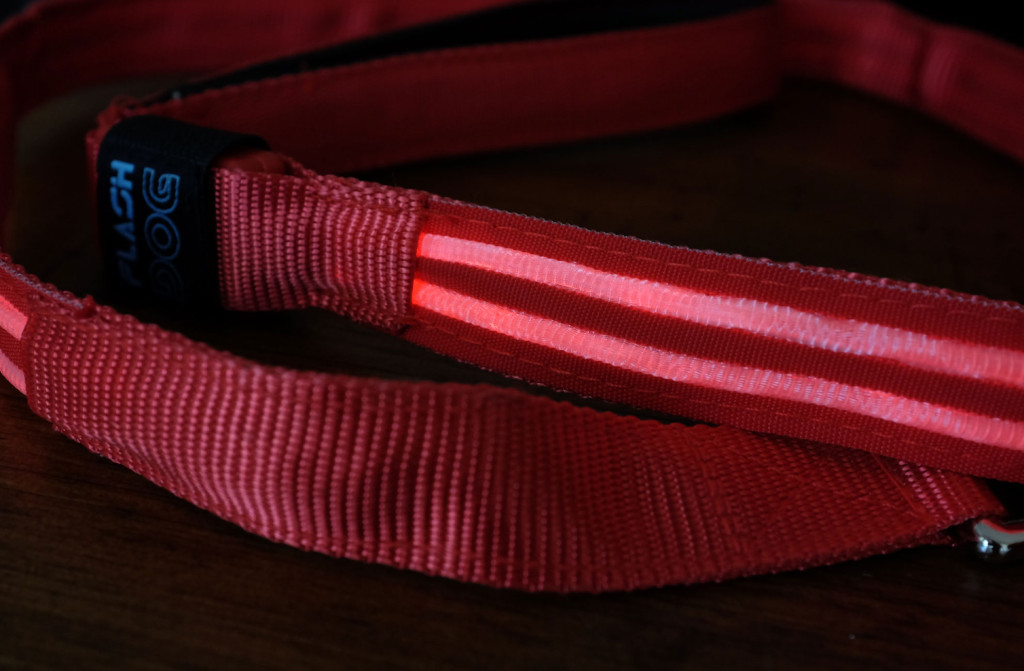 This plus the collar cover gives plenty of warning to cyclists that someone with a dog is running along the pathway.
I can highly recommend FlashDog and the products we purchased…our order came very quickly, and even included some spare batteries and a free key light…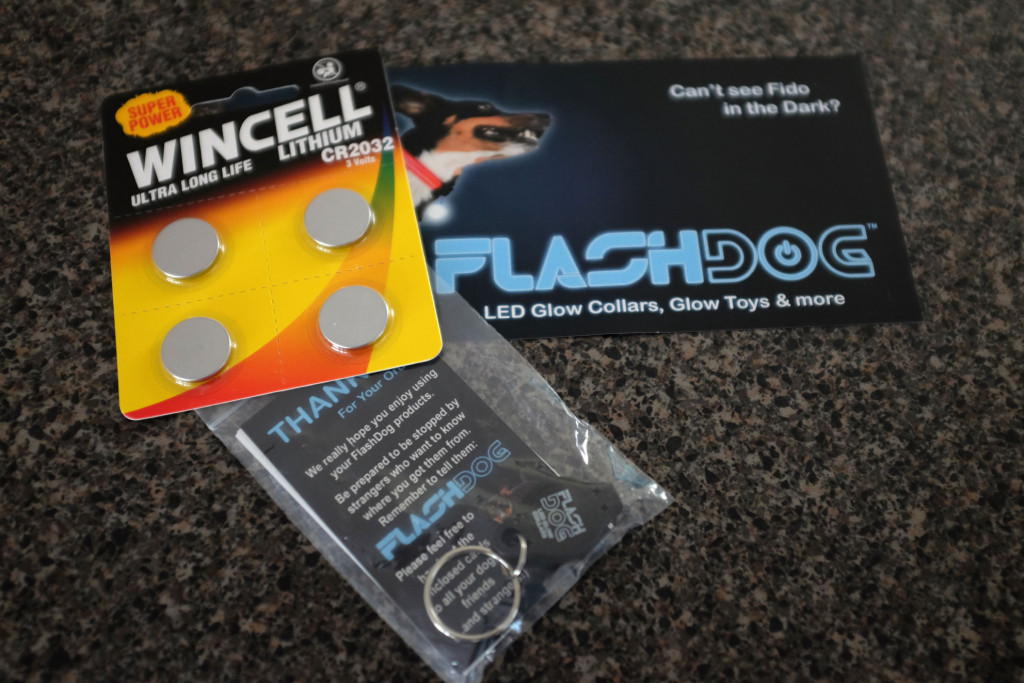 We have been using the collar covers and lead for about a month now, and are working perfectly…they are going to get plenty of use as our days get shorter!
Please note: this is not a sponsored post! My opinions are, as always, totally my own!
Click here for more information on FlashDog and their LED range