I hope by the time you read this, the missing Malaysian flight MH370 has been found with everyone safe and sound…so many theories and much speculation yet no one seems to know where on earth the plane is!
In this day and age, with everything…and some say, everyone..being monitored in some way or another…how on earth can a large jet with over 200 people on board, just disappear?
For instance, did you know that you can easily track aircraft via an app on your computer, tablet or smart phone?
As we have family and friends who regularly travel, I have been using aircraft tracking apps on my ipad ever since they were first developed….thankfully, I can report that none of the aircraft I have tracked over the years has gone missing….
We also live under a flight path, and various large aircraft fly directly over us, sometimes quite low….and me being curious wants to know what aircraft it is and where its headed…and dream that one day we might be heading off  to that destination!
My current favourite aircraft tracking app is called Flightradar 24….basically it shows flight information, in real time…from all around the world..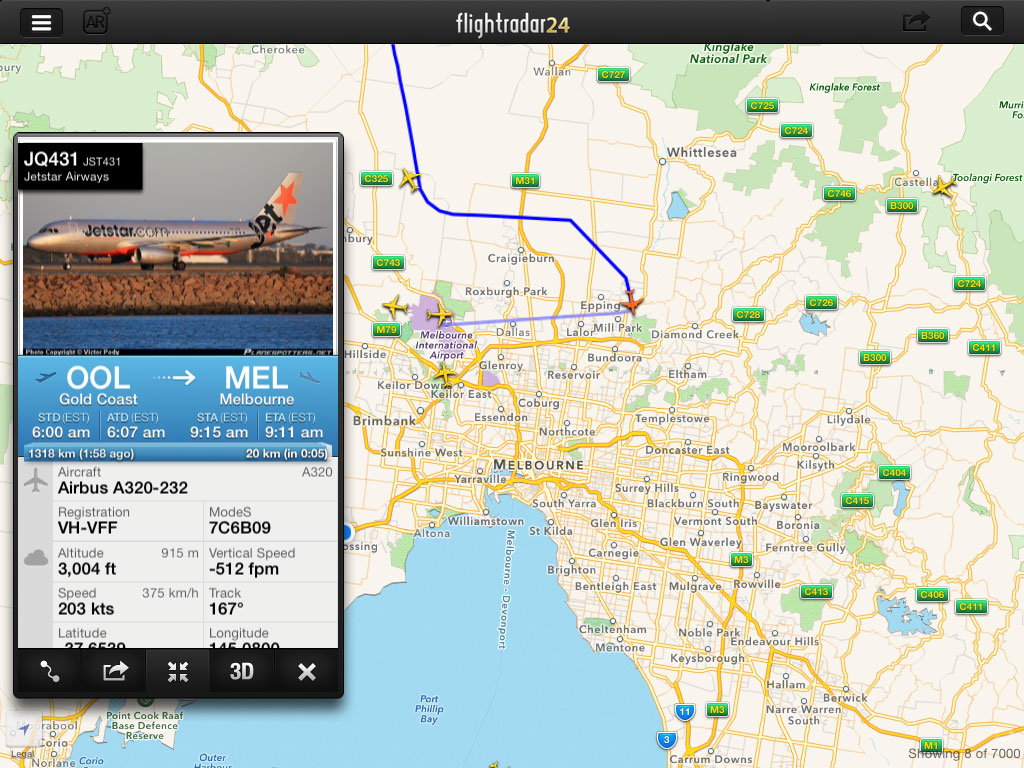 It will give the flight path of the aircraft…where its been and where its going…also gives the altitude so you can see if it is on approach, takeoff or just cruising past!
The app also gives the make of the aircraft…I still get a little excited when one of the huge Airbus A380 aircraft fly over…although I usually don't need an app for that as they are so much louder then the average jet!
And if you don't have a tablet or smart phone…don't worry…there is also a Flightradar24 website!
And while I am on this subject, did you know there are also apps to track shipping traffic?
Being often by the coast, and luckily enough to have a good view to watch ships pass by, its always interesting to find out where a ship is going, and where its come from!
Also handy if you are wanting to see a particular vessel come past, such as a cruise ship!
This is the Dawn Princess leaving Melbourne during a foggy evening…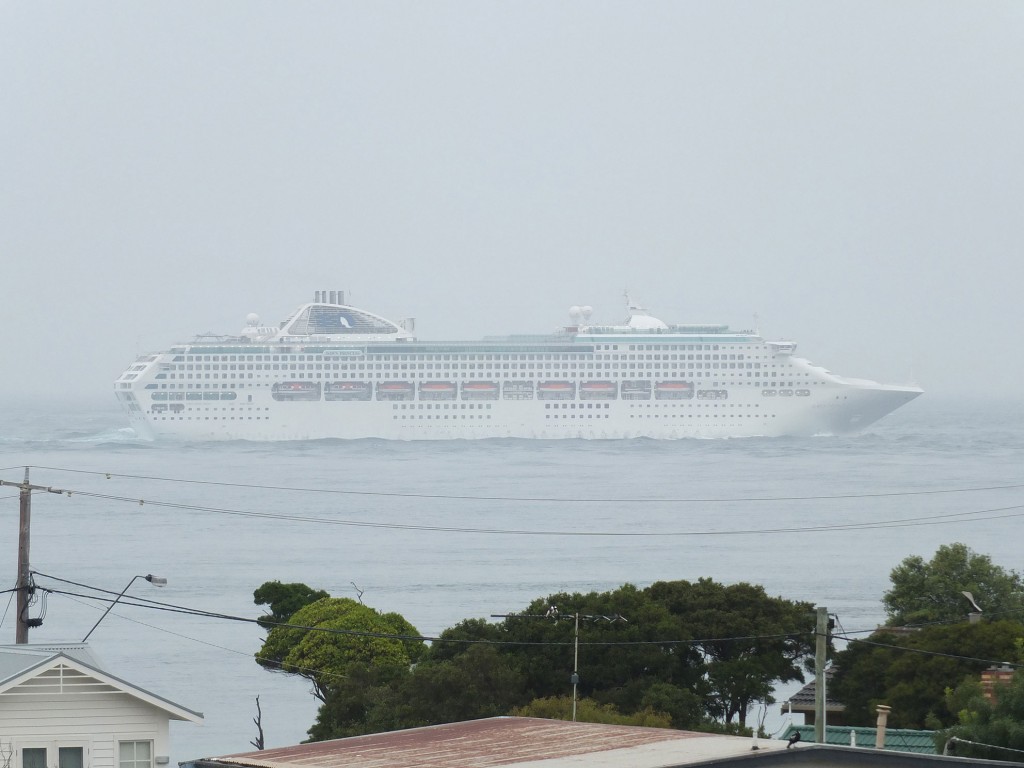 This also useful to know when a local ferry is due to arrive so we can be there to pick up some friends coming to visit…you can watch it make its way across!
The app I use is called Marine Traffic…and yes, there is also a website….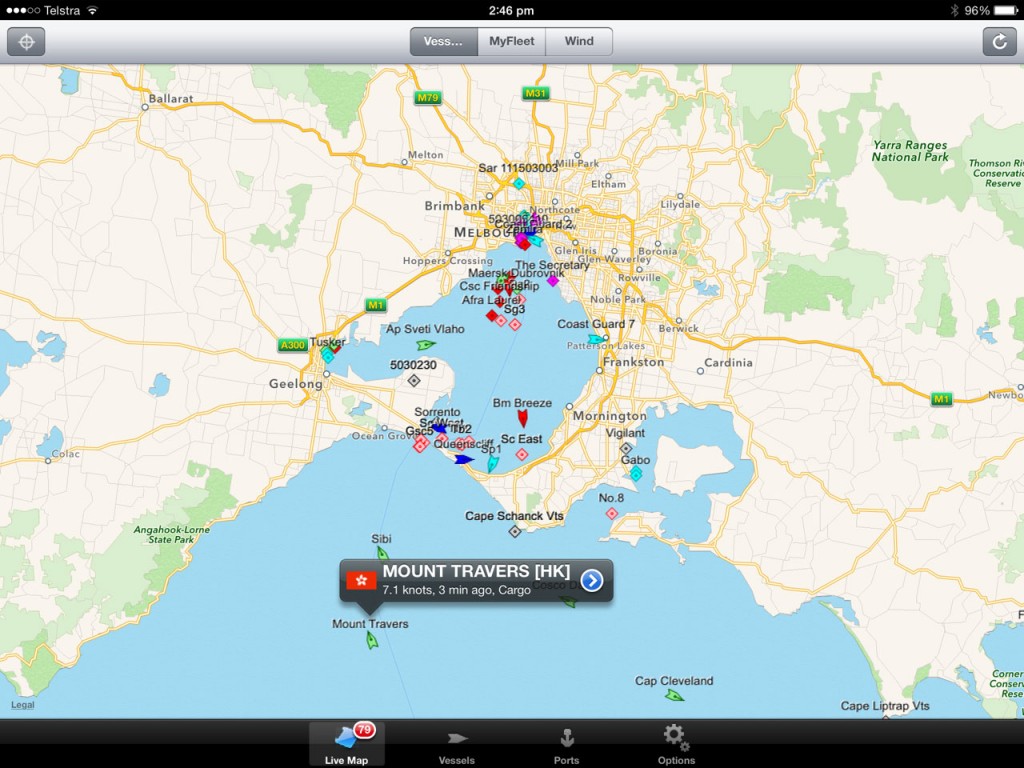 Lets just hope that technology such as this eventually can locate MH370, and get those passengers and crew home safely to their family and friends…..
Have you used these apps to track family and friends on their travels?