Finally we had some hot weather forecast…albeit only for a day…so we got up early and head out for an adventure with our furkid before the heat hit.
We decided to go into the city, starting with a circuit around the 3.8km Tan…this a well known walking track in Melbourne.
It goes around Kings Domain and the Botanical Gardens…which I have added to our list of places to check out as I haven't been there for years…and you can take your dog into the gardens too.
It was a lovely walk this morning, as it was shady and cool..and it wasn't too busy at that early hour on Sunday…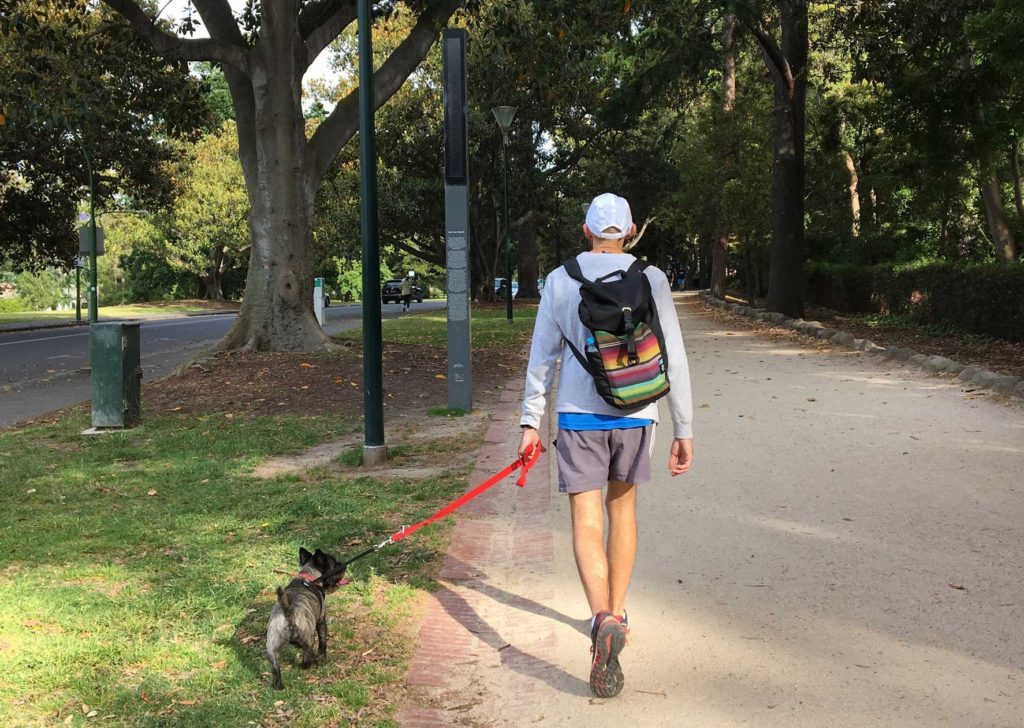 We did then did a detour as I wanted to take some photos of the Shrine of Remembrance with my latest vintage camera acquisition…a Zeiss Super Ikonta 530/2…isn't it gorgeous?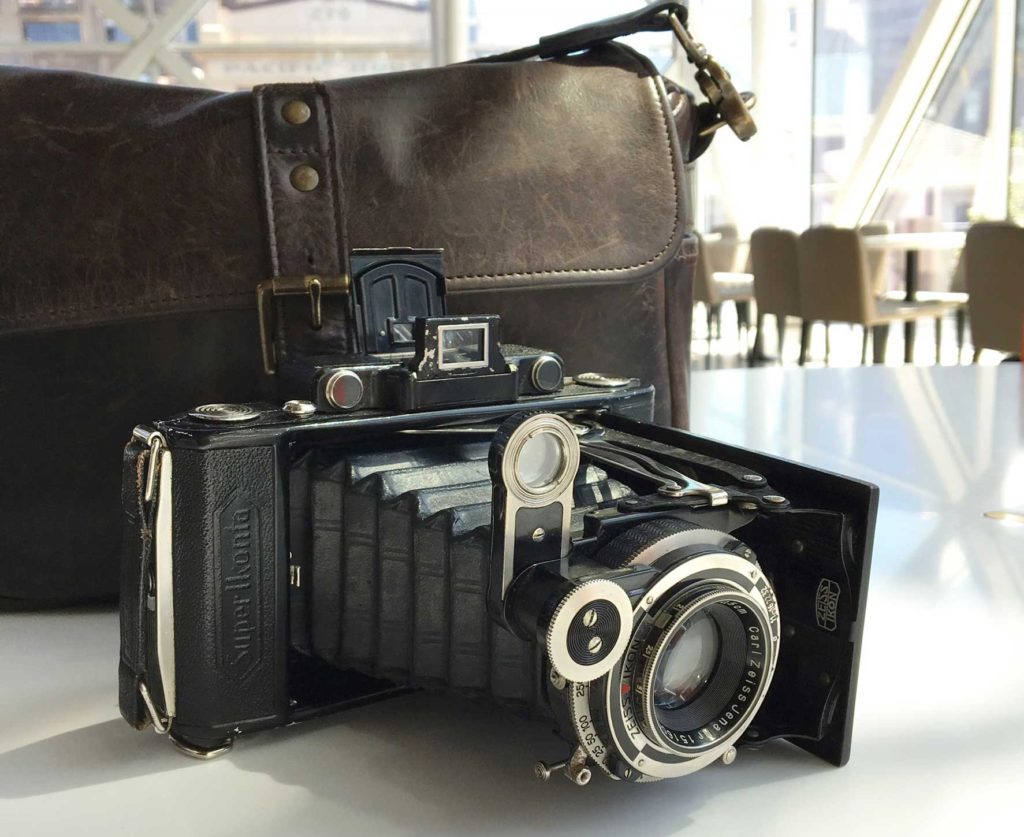 This imposing building is one of my favourites in Melbourne…it's history, what it stands for and the architecture makes it an important landmark…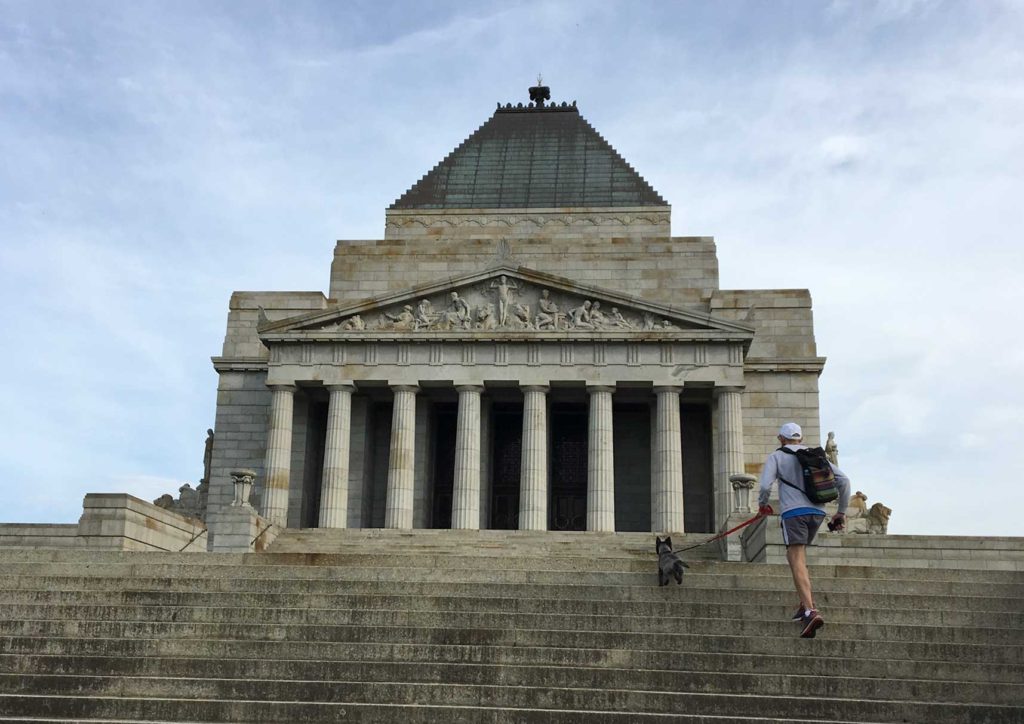 As I have written about previously, I have photos taken not long after the completion of the Shrine back in the 1930s, not long after it was completed.
I have been wanting to get one of the forecourt while it wasn't busy…got it!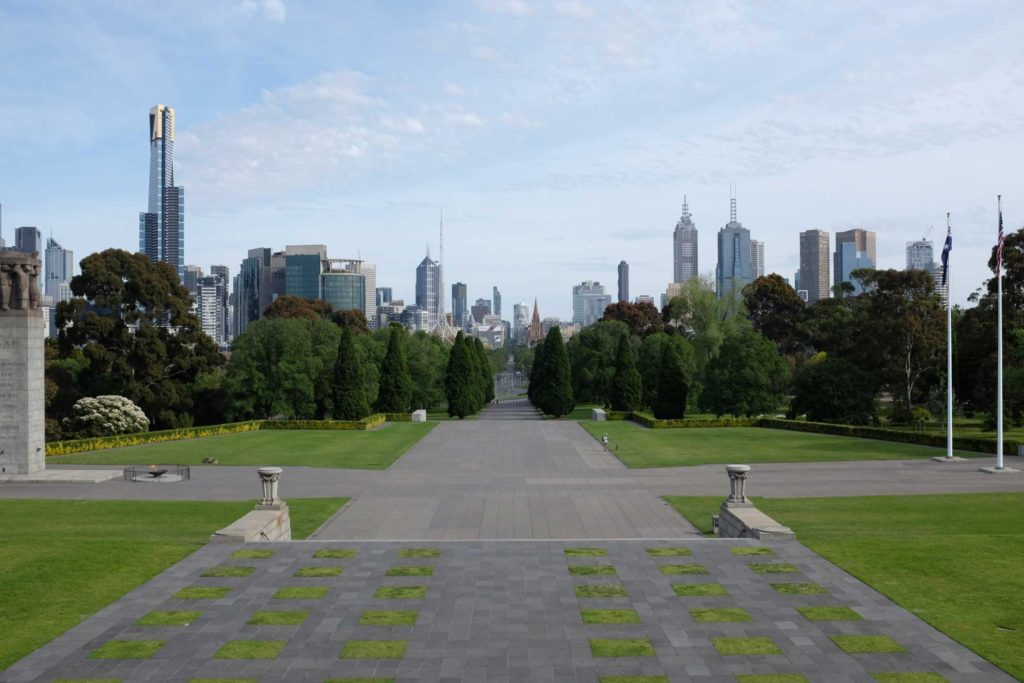 While I was up the top of the stairs, I ended up having a conversation with two random guys about film photography as they were both fascinated by my folder camera.
I have discovered by having a vintage camera in your hands can often lead to meeting some great people!
After giving the little Miss a cool drink and a bit of a rest, we then wandered up St Kilda Rd to Federation Square, giant Christmas bauble…its six metres high and lights up at night.
Had to take a photo…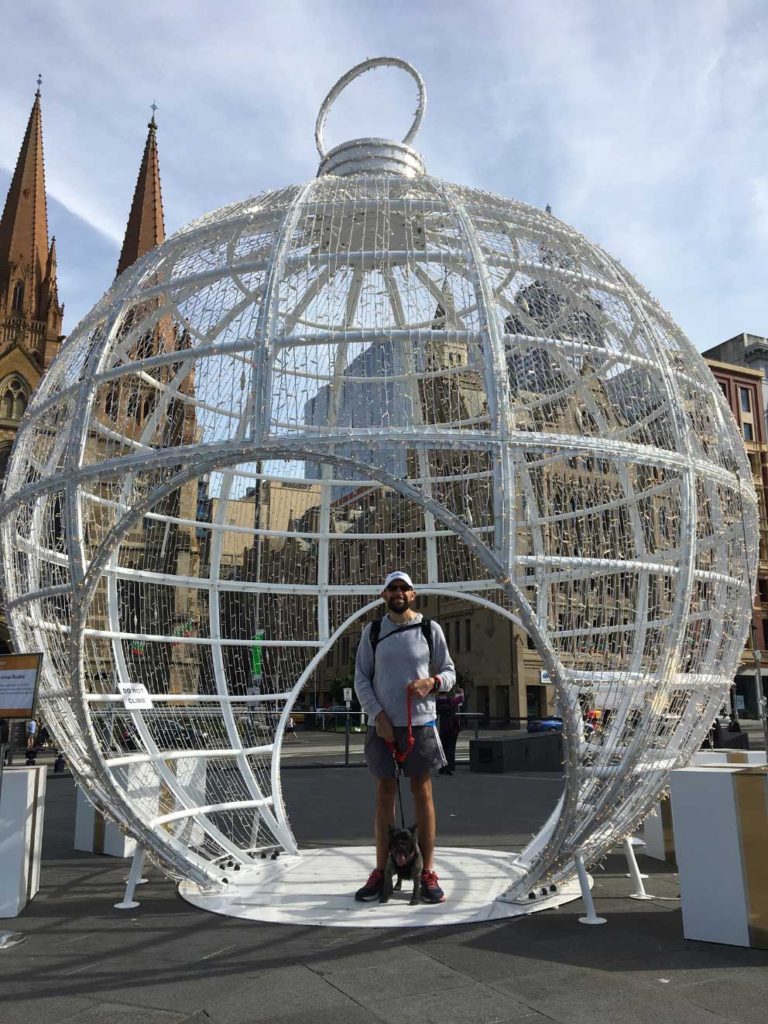 Checked out the Christmas decorations in City Square…love the yarn bombed trees…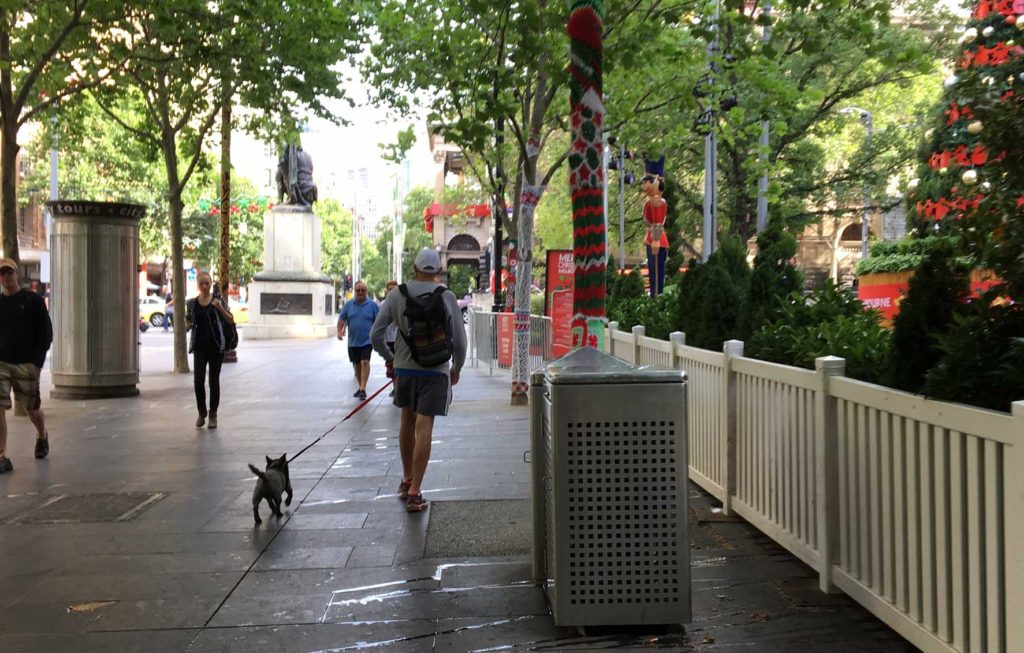 We then passed the Melbourne Town Hall which is all wrapped up like a present with a big red bow…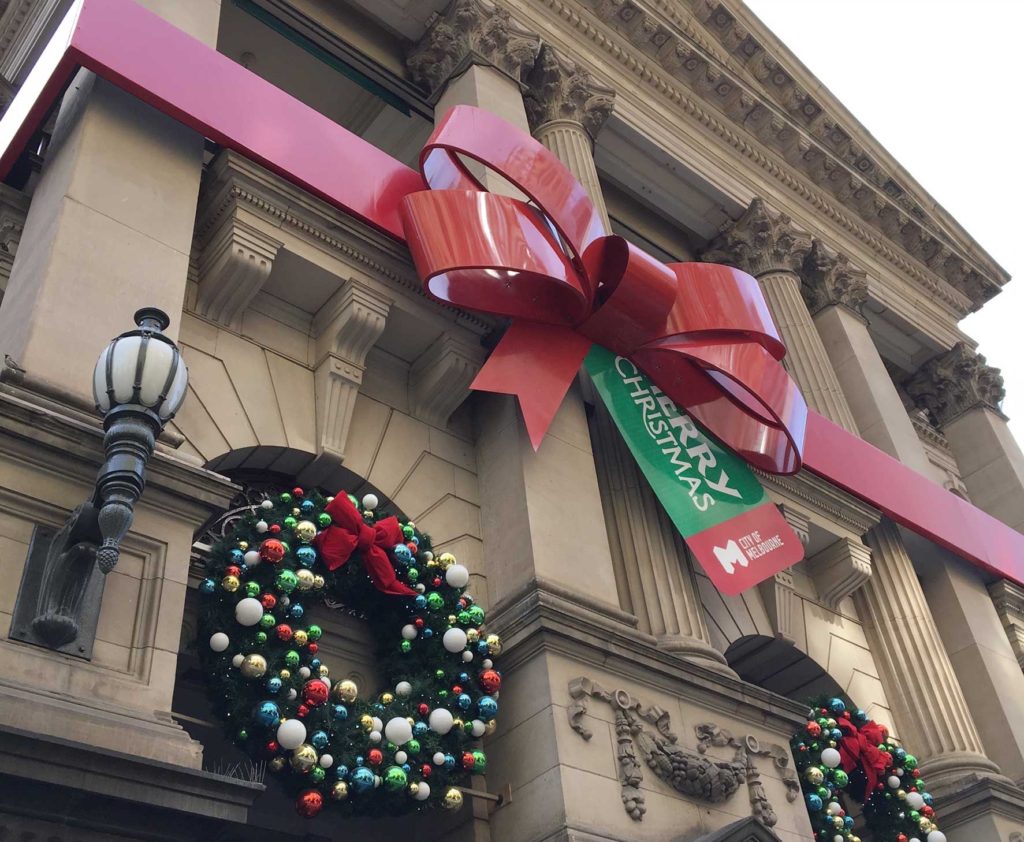 And then it was onto the Bourke St Mall…the city was starting to get busier as people started their shopping and visiting the various Christmas events.
You can see the line of people already waiting to see the Myer Christmas Windows on the right…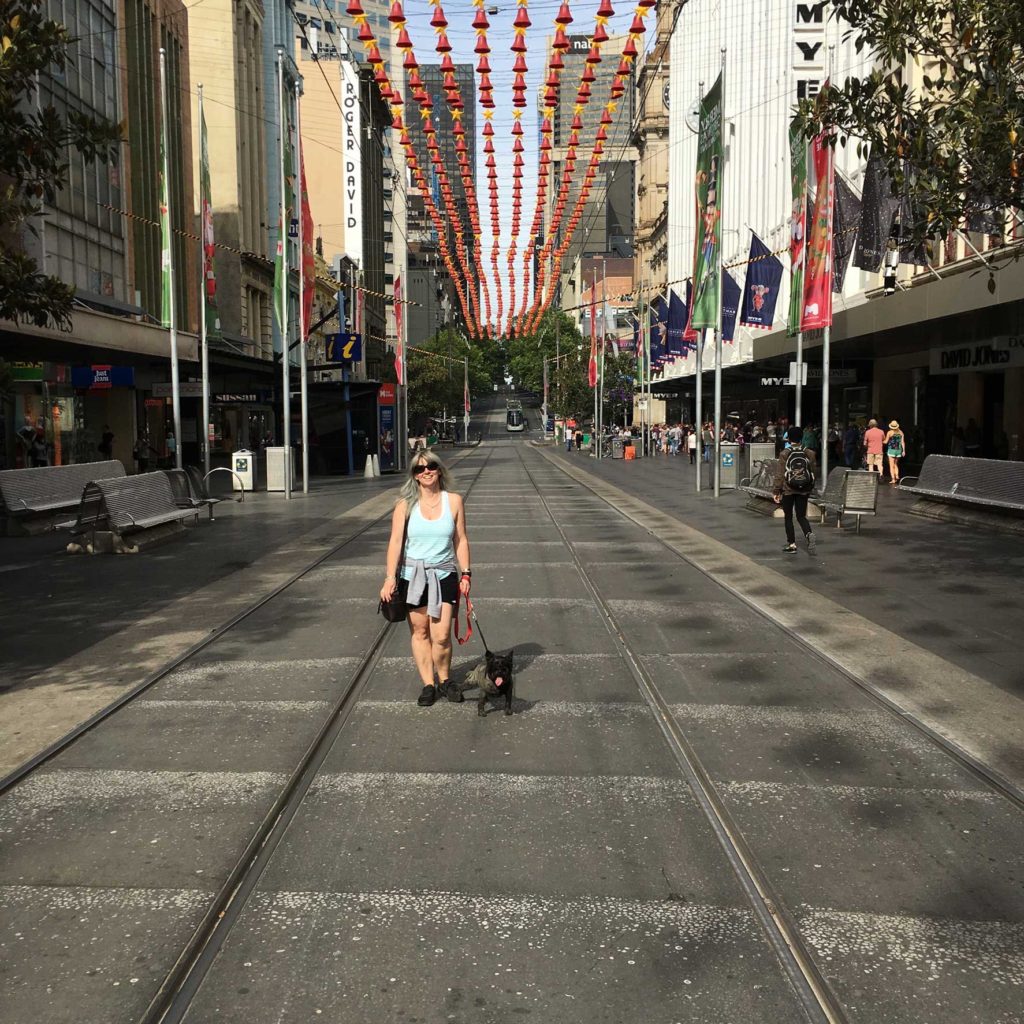 But Miss C took it all in her stride…people, trams, cars, noise…nothing phases her at all!
And she gets lots of smiles from people walking past which is so sweet to see…such a good girl…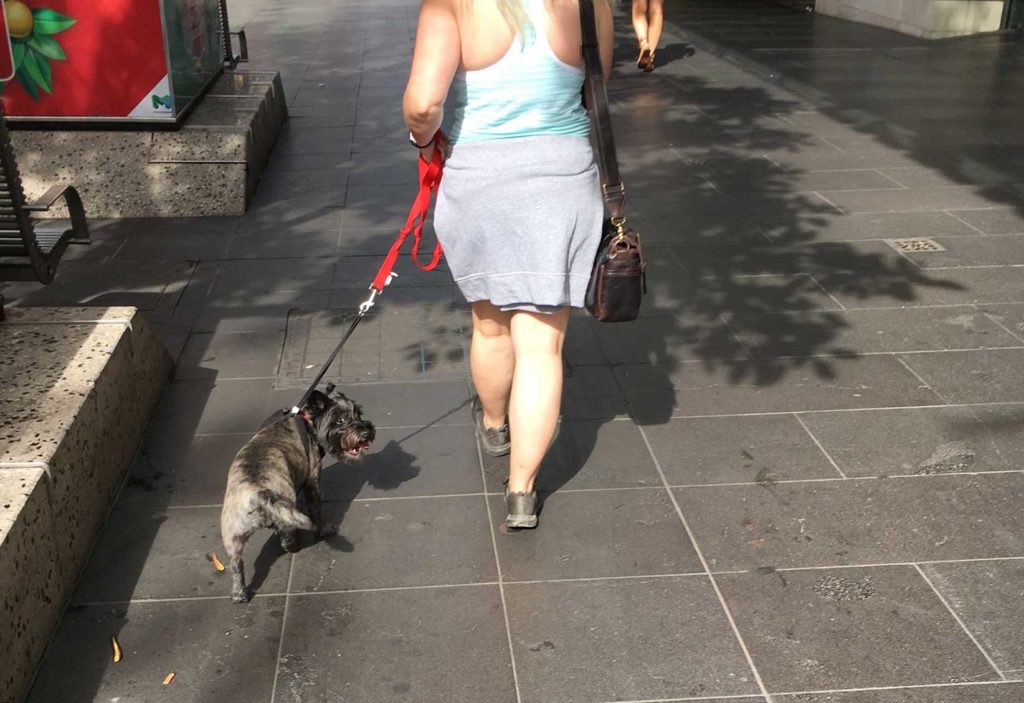 We snuck down a few lane ways and through a shopping centre..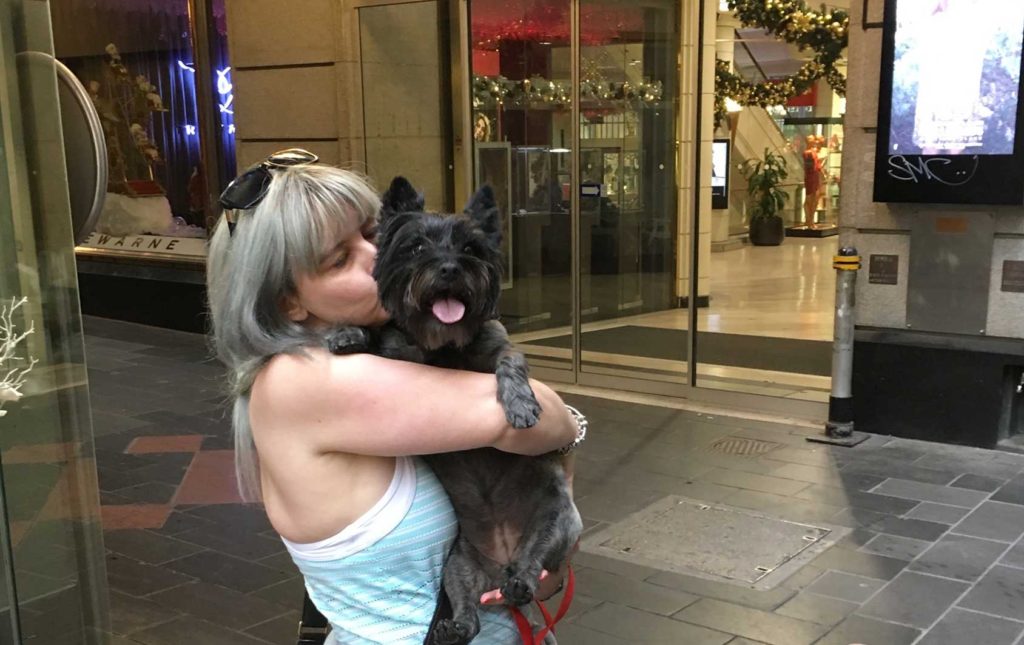 And then wandered through some gardens as we worked our way back to the car…everything is so green after all the rain we have had…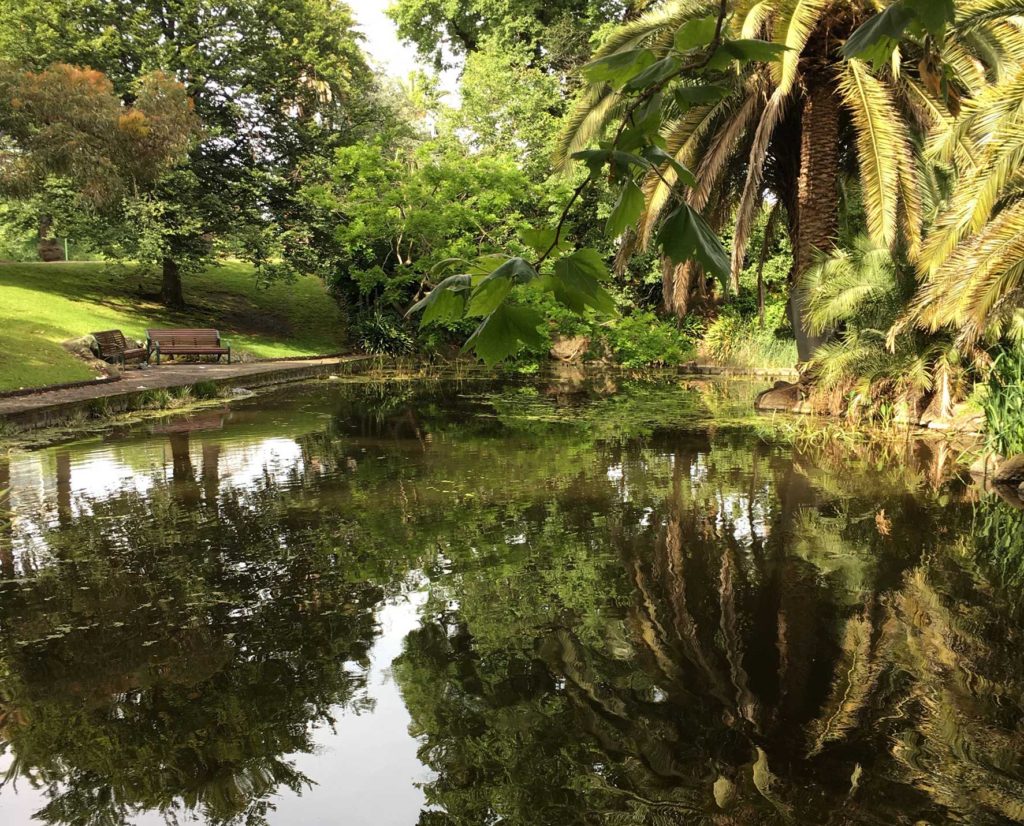 A perfect way to spend a Sunday morning with my little family…everything from getting in a nice long walk to checking out Christmas in the city.
All well worth getting out of bed early for!
How did you spend your Sunday..up early or a more sedate start?