This has definitely made it onto my wishlist….an amazing panoramic camera shaped like a ball….the  Panono!
This very clever ball contains 36 cameras, which means you get a 360 x 360 degree shot…and at a very high resolution…108 megapixels to be exact! This makes it the first consumer camera above 100 MP!
Its been compared to what Google Street View gets….but much more fun!
The ball itself is made of a tough, clear plastic, weighs 300g, and measures 11cm.
Basically, you throw the ball up into the air, and an accelerometer inside the camera measures the launch acceleration to calculate when the camera is at its highest point and barely moving…the 36 cameras are then triggered and a 360 degree view is captured.
And to make things even more interesting, you can then see the results straight away by using the free Panono app. You can view your image by moving your phone up, down and side to side, just as if you were inside the image…how mind blowing is that!!
It could be used to create images with a difference at events such as weddings and parties, plus shoot travel photos that allow you to almost feel like you were there!
Here is a still snapshot from a panorama…visit the Panono website to view the actual amazing captures!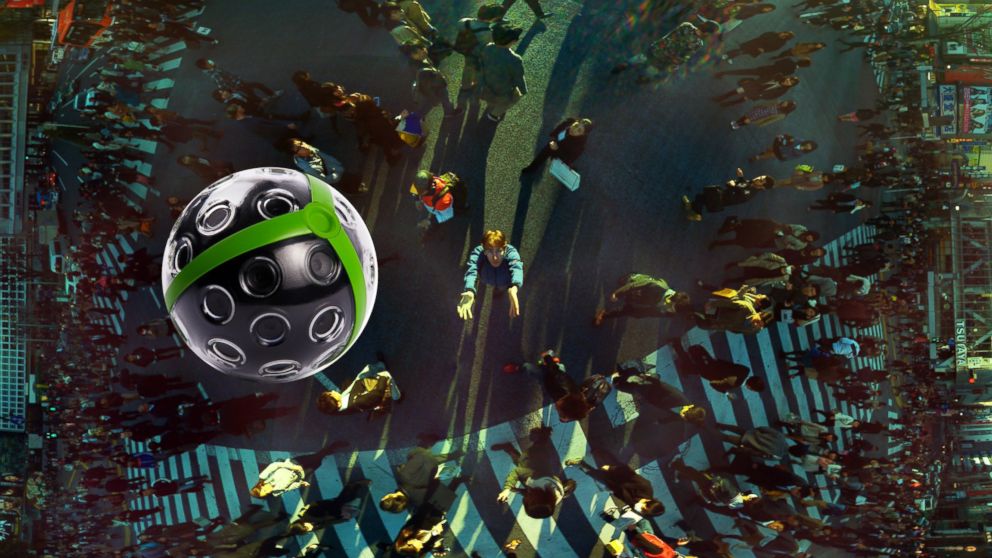 The Panono is being crowd funded via Indiegogo and the target of $900,000 USD has been met, and passed…..in fact, over $1 million USD has now been pledged.
The cost…approx $499 USD if you preorder.
I could have so much fun with this…fingers crossed this project becomes a reality!
But one small point does worry me a bit…what happens if you throw it up in the air…and then miss catching it?
Does it bounce??