We first discovered the Travelling Samovar back in February, and it has become one of our favourite destinations when we are in need of a real tea experience!
Bec, Pascale and Adam are always welcoming, and we have spent more than a few hours enjoying some amazing tea….plus some yummy dairy free treats!
And this weekend saw a very special milestone for the trio…..the Travelling Samovar is celebrating it's first birthday!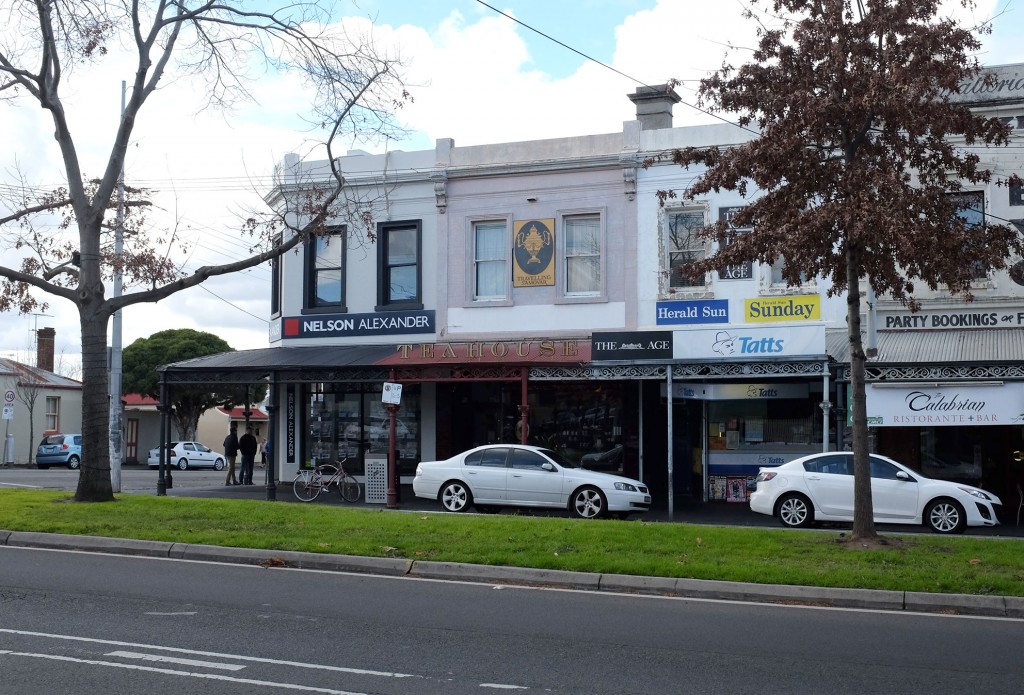 Not to miss out on the party, we headed over to join in!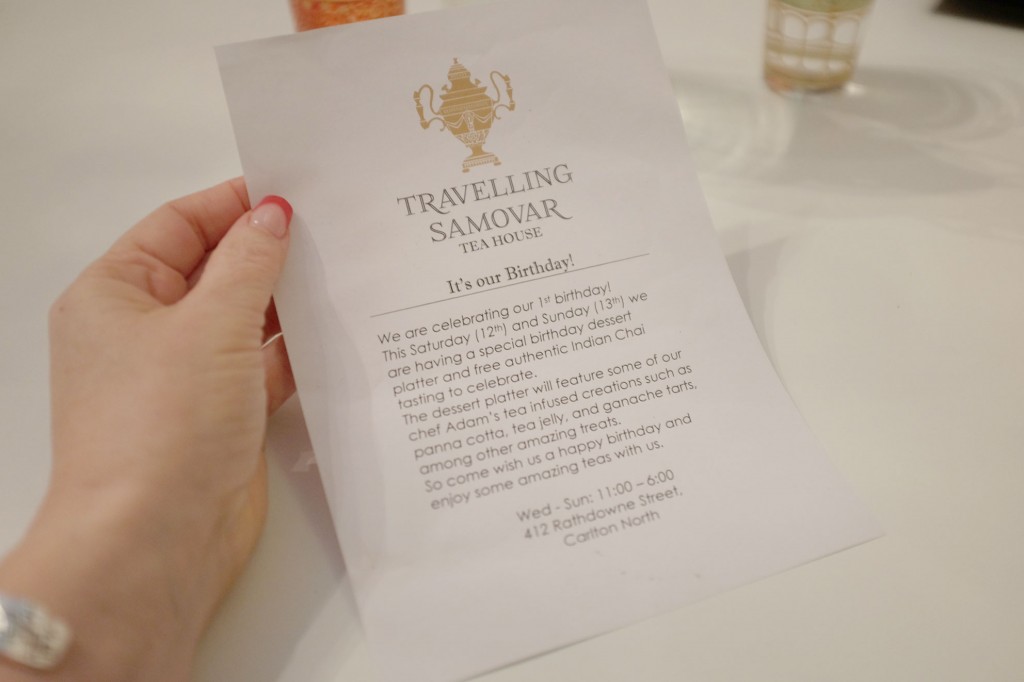 We were lucky to get the table right next to the roaring log fire…so perfectly cosy and warm…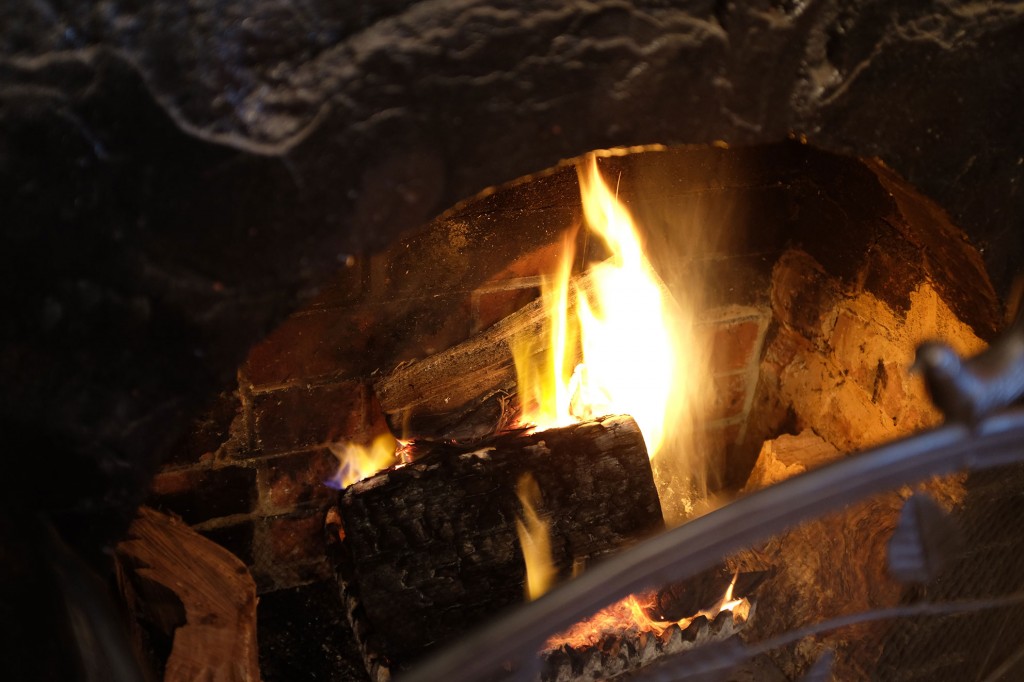 First decision was what tea to have…I had a lovely second flush Darjeeling…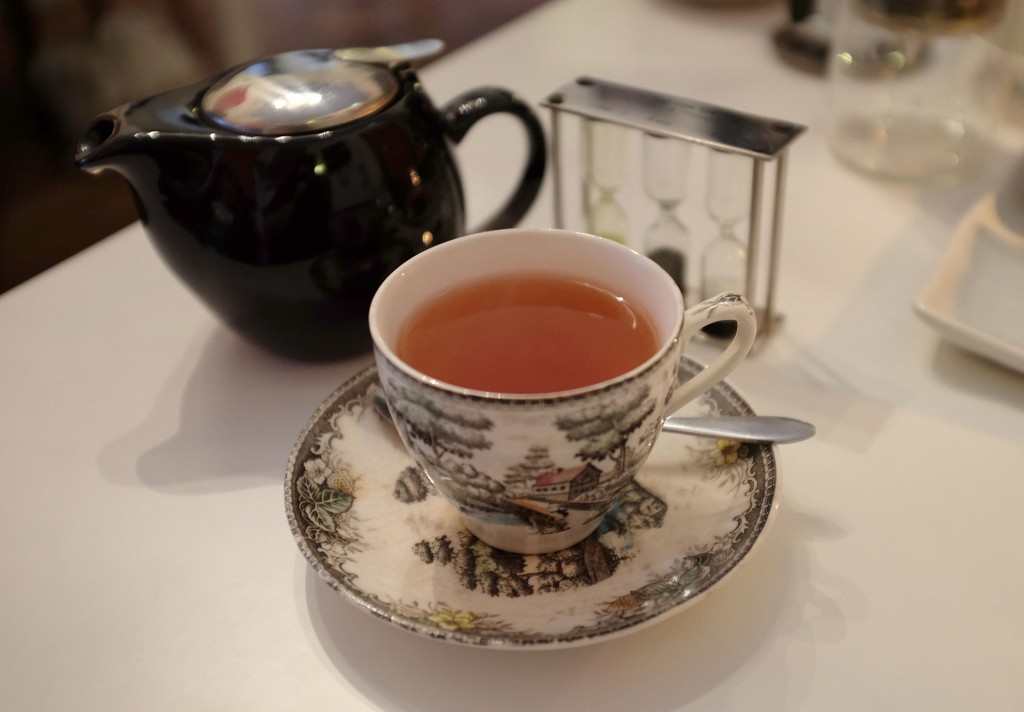 My husband had Dong Ding…an oolong tea…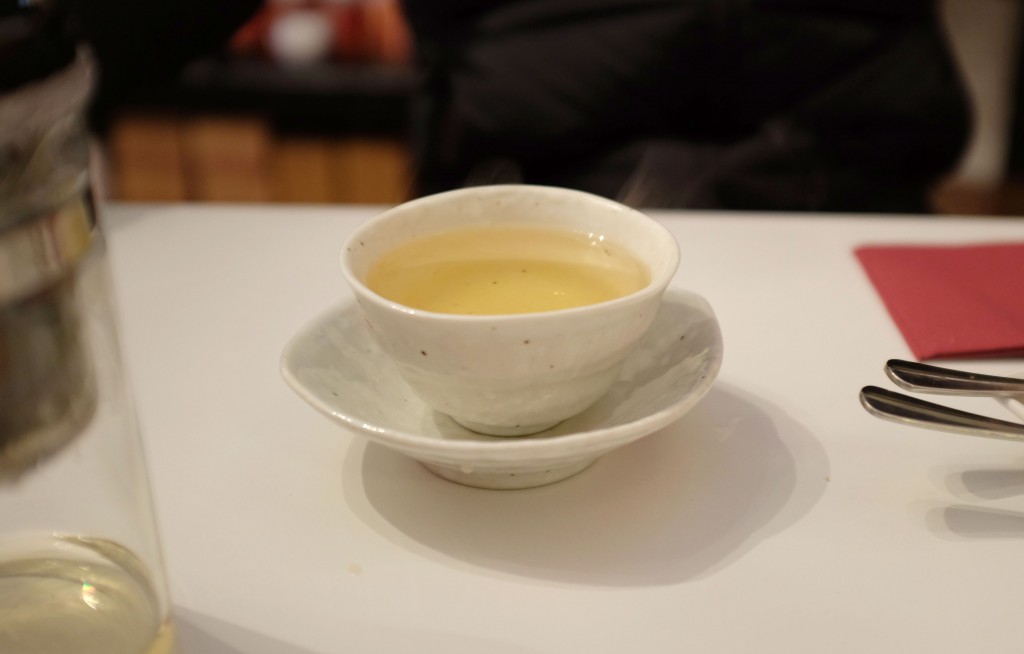 And then we had this…..OMG….Adam kindly organised a dairy free platter we could share (except for the cream)…..there was even a birthday candle!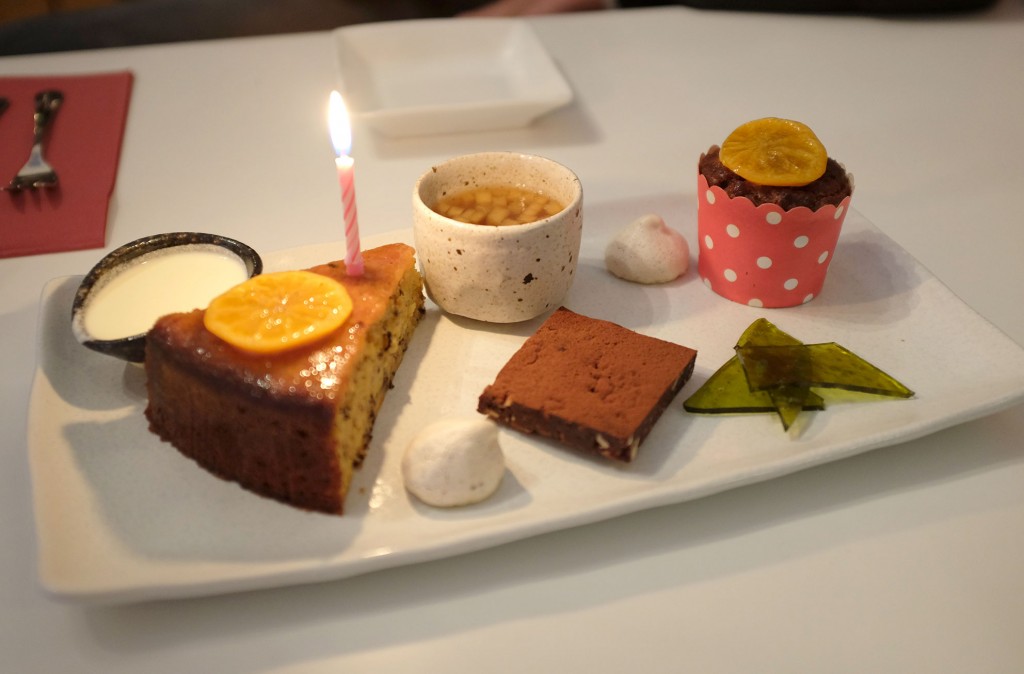 The platter included an Earl Grey flourless orange and mandarin cake, a vegan brownie and a rock melon jelly with oolong tea infused in it….we couldn't pick our favourite as it was all delicious!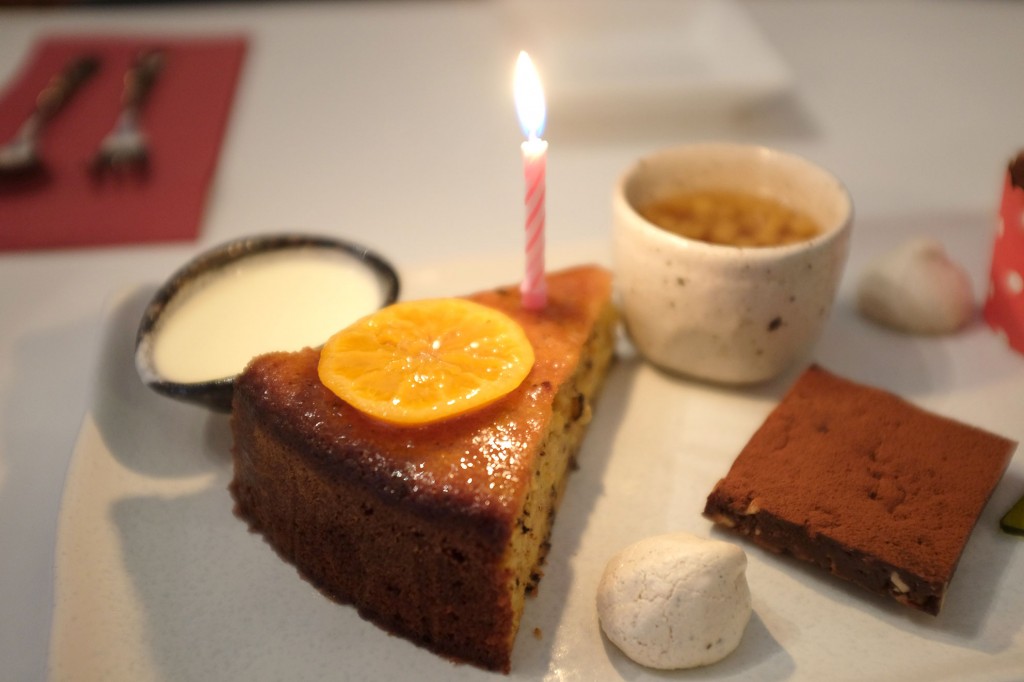 And as you can see, there wasn't much left…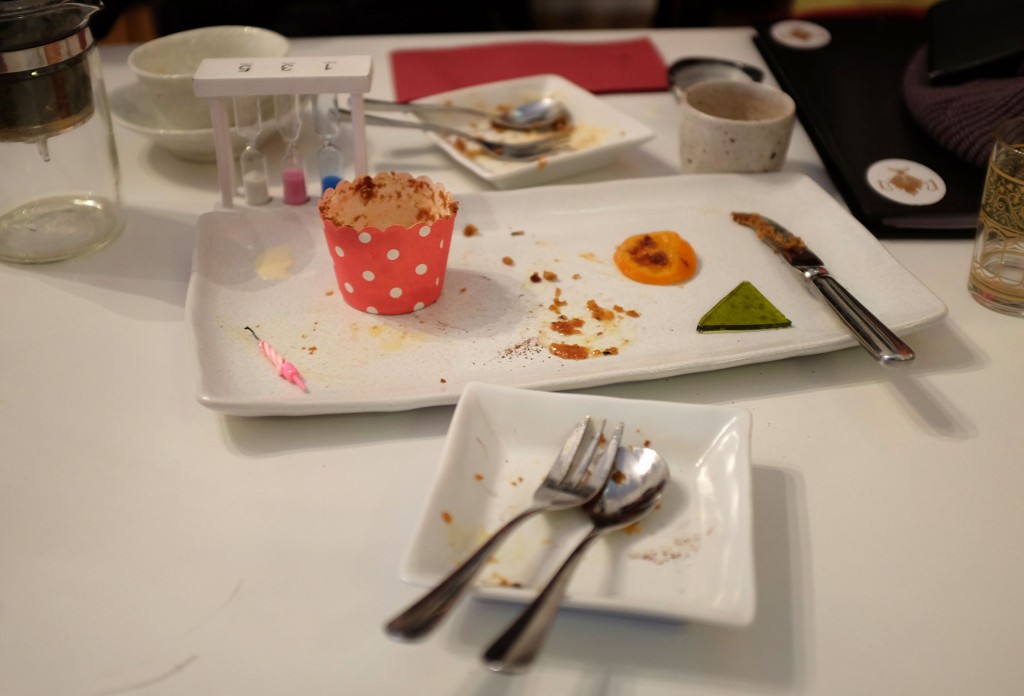 We finished off with a deliciously hot chai tea each…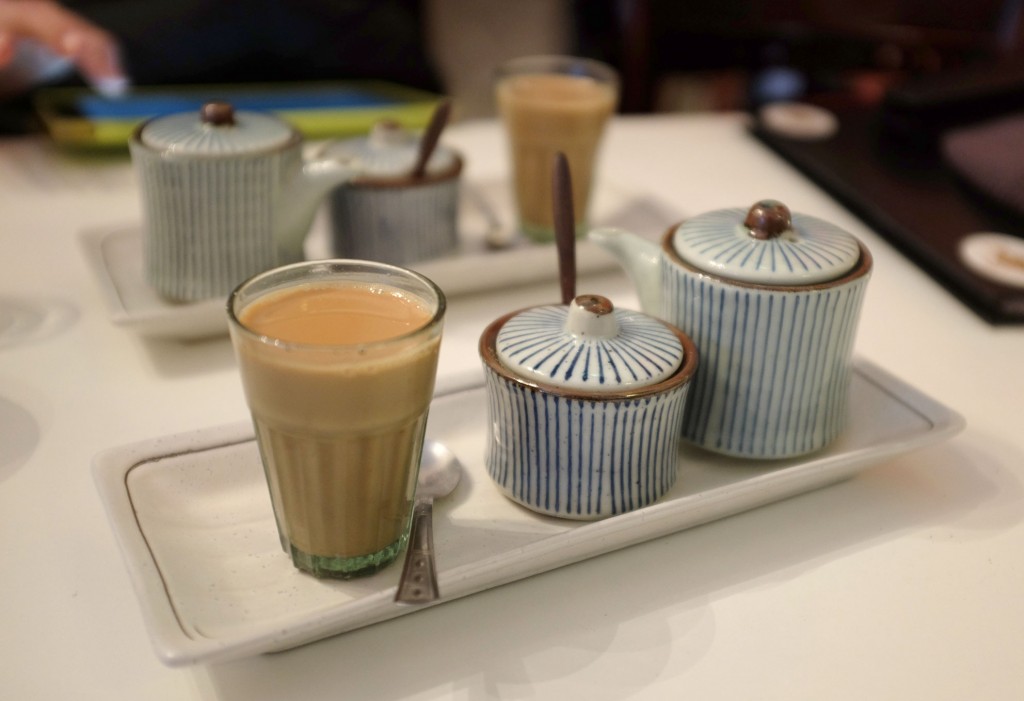 If you love tea, make sure you visit the Travelling Samovar….and allow an hour or so…
Because not only will you have a total tea experience…you will also learn about the type of tea you are drinking, and how to infuse and pour it.
Plus the shop is filled with all things tea…from teapots….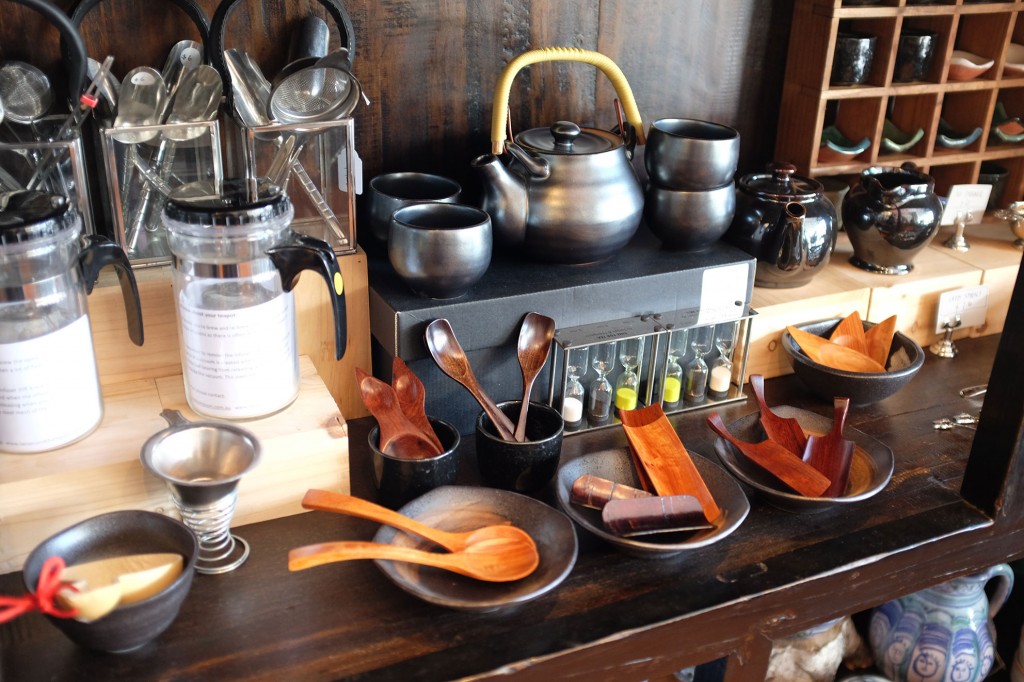 To cups of all shapes and sizes…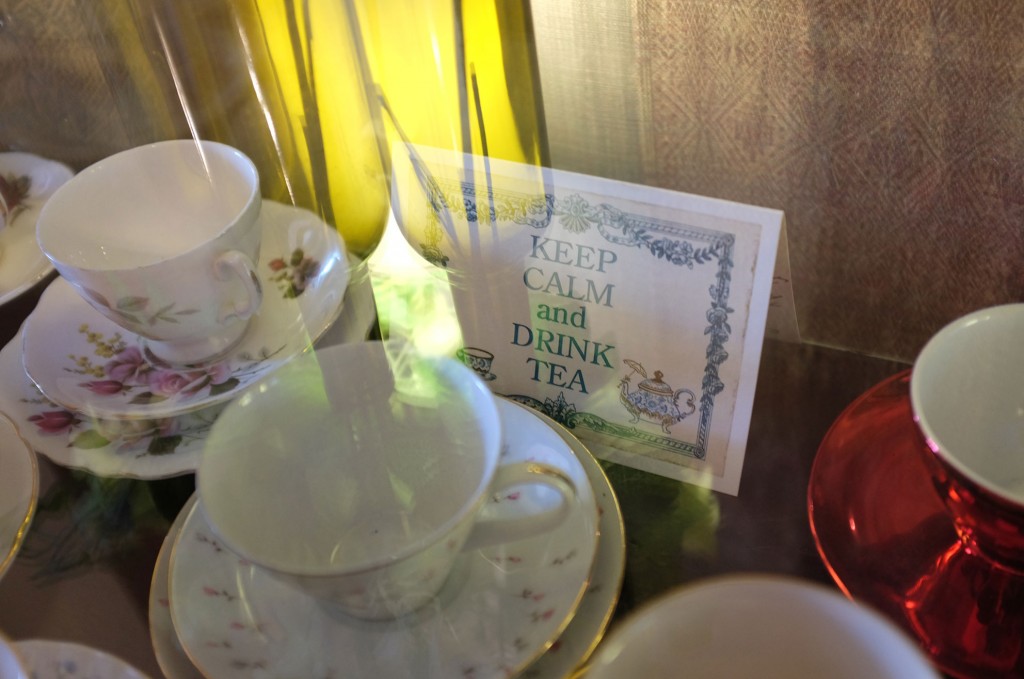 To lots and lots of tea…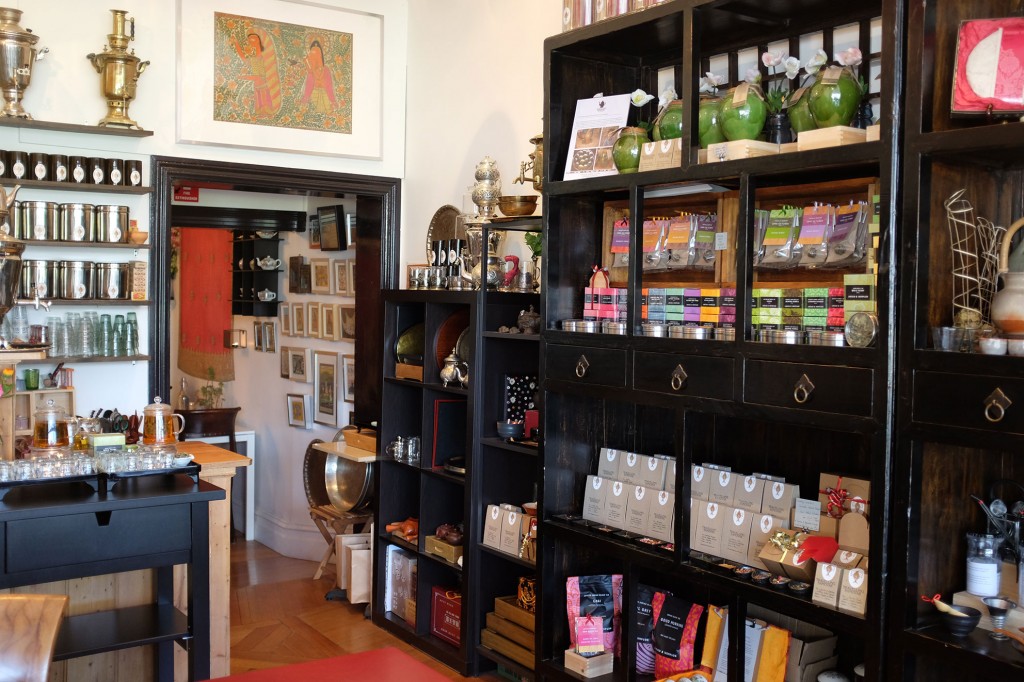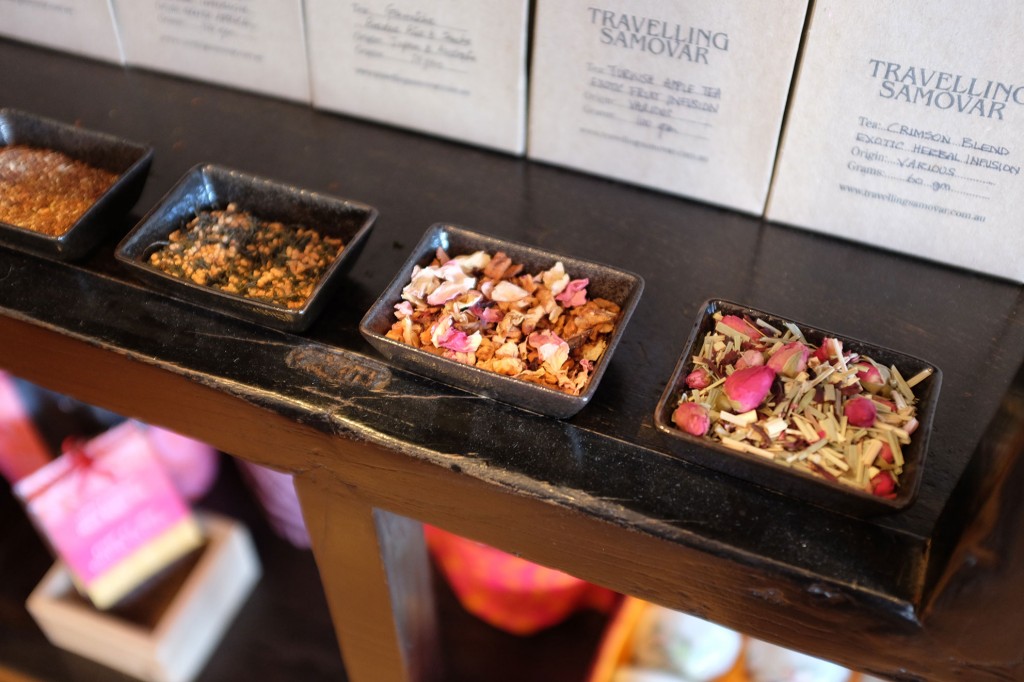 There is even tea tasting….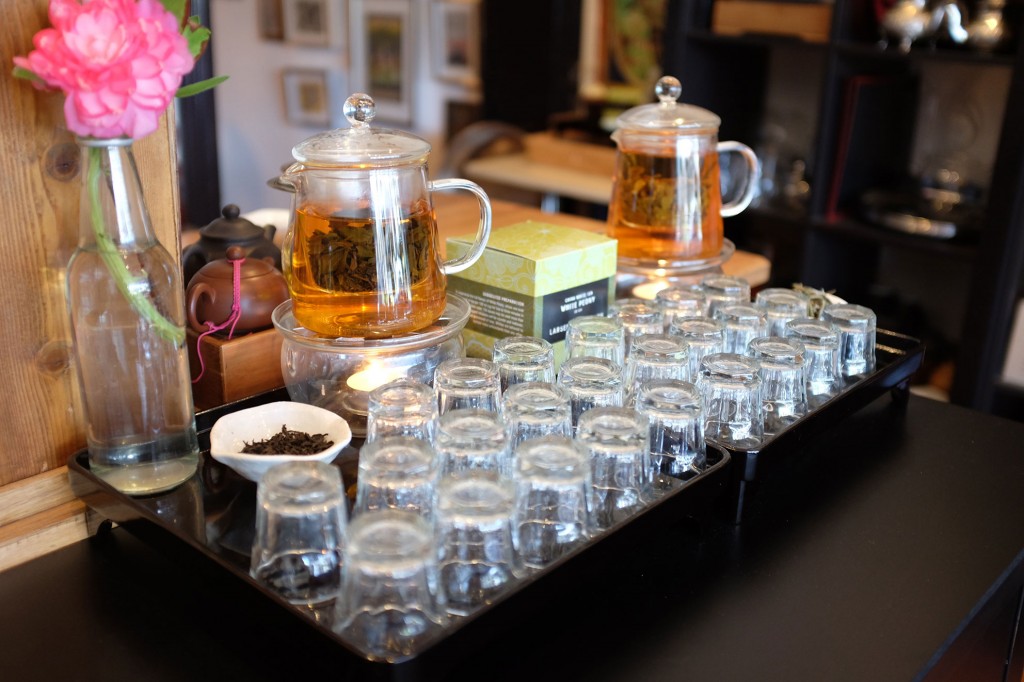 We would like to wish Bec, Pascale and Adam a very happy birthday….and hope there will be many, many more!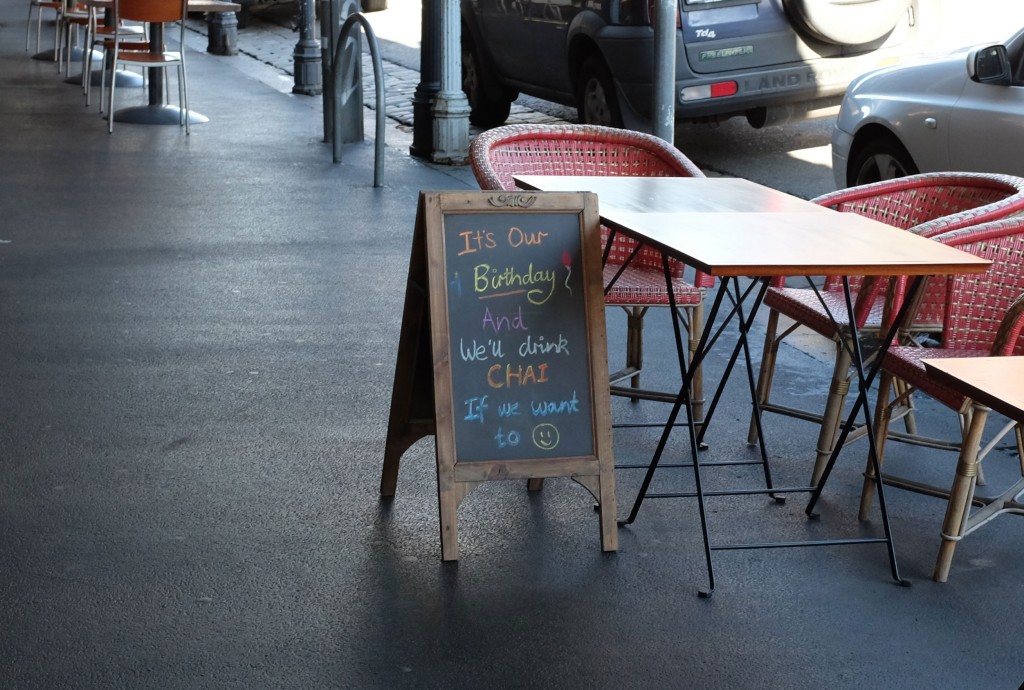 Travelling Samovar is located at 412 Rathdowne Street, Carlton North, VIC 3054
Open Wednesday to Sunday, 11am – 6pm.