When we head into the city, we usually park at Federation Square….it is central to where we go, and it is an easy jump to get on the freeway.
Ages ago, we noticed a garden on the top level, but had never taken the time to check it out…until last weekend.
We have resurrected our veggie garden and someone suggested to visit The Little Veggie Patch Co to get some seeds.
So instead of heading straight back to the car, we made a detour and discovered a green oasis on the roof of a city carpark!
The Little Veggie Patch Co is a business dedicated to helping people to grow their own food.
Beginning in 2008, they have a nursery in St Kilda East, as well as producing their own Heirloom seed range and publishing books.
Their location in the city is called the Pop Up Patch and has been there approx four years…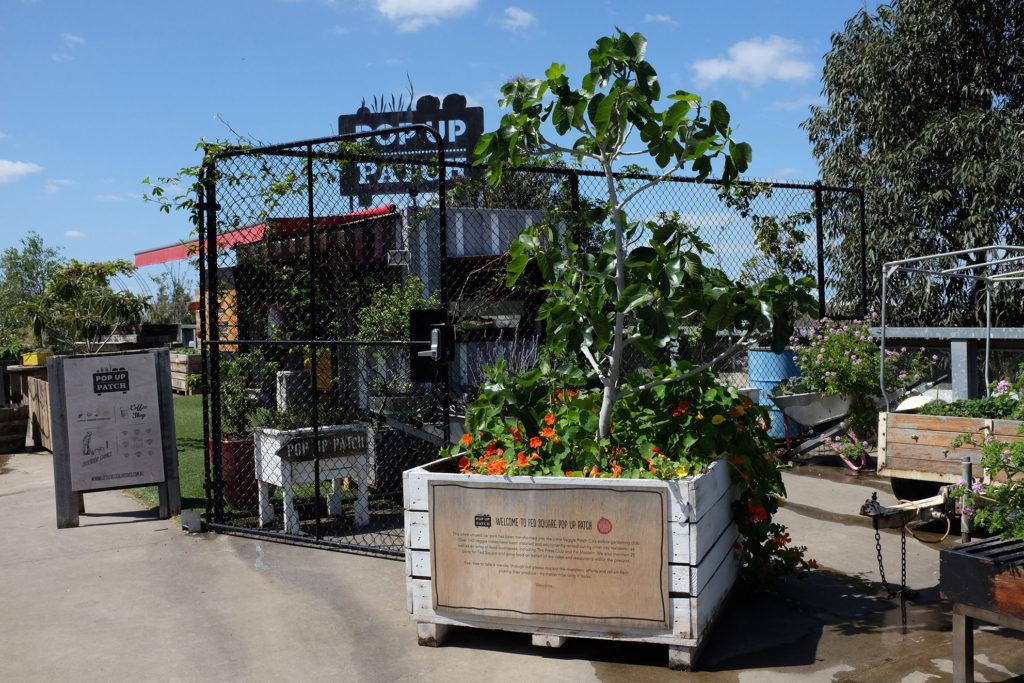 It was a beautiful sunny day when we visited, and it was just lovely wandering through the converted apple create gardens…there are over 120 plots…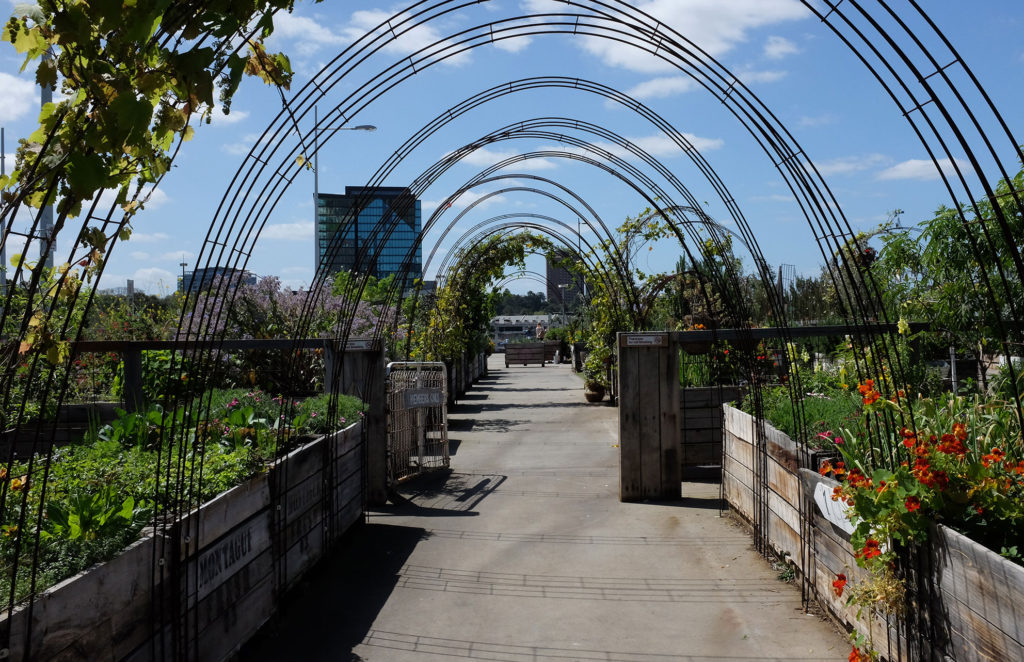 You can rent the veggie patches, and there is members area with many of gardens proudly displayed signs saying who was tending each one…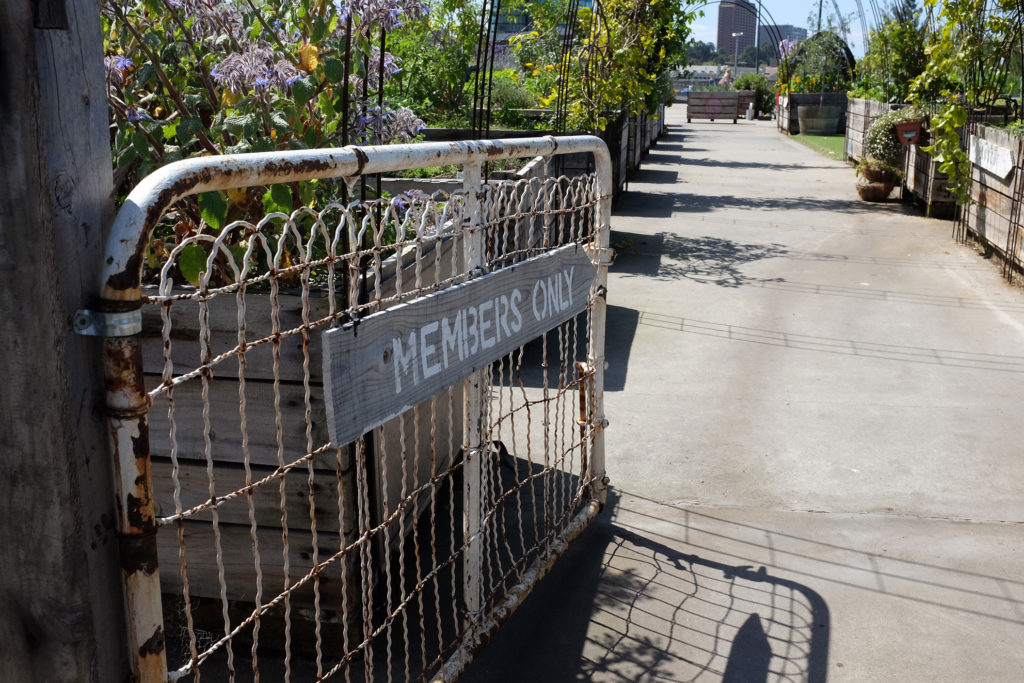 And if you just want to sit and enjoy the scenery, you can get a coffee from their little cafe…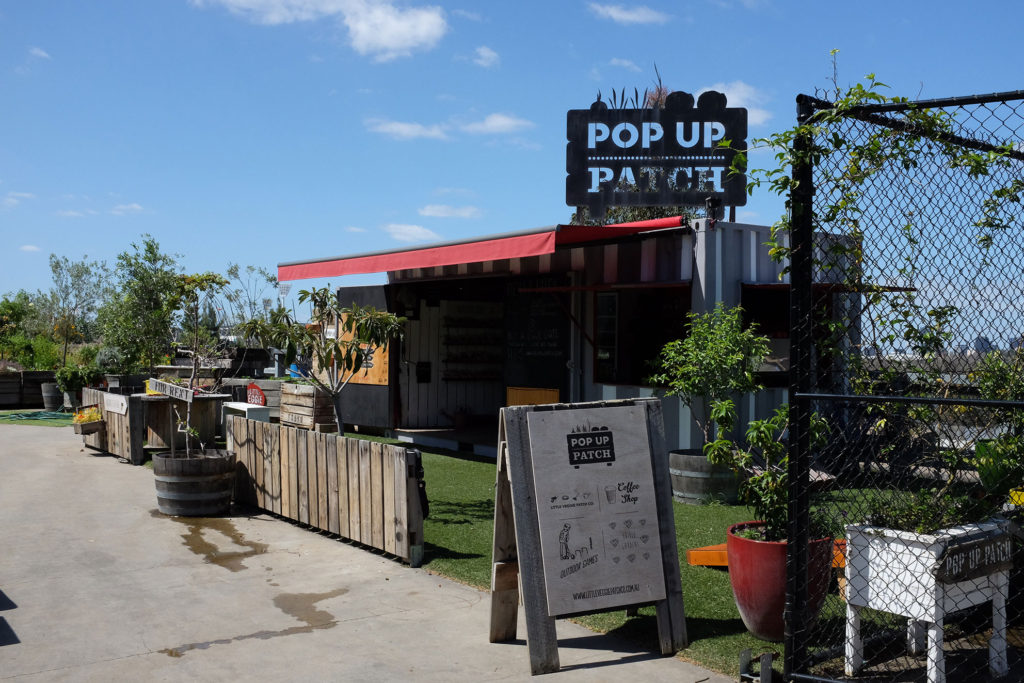 If you walk through the gardens and look back, there is a fantastic view of the Southbank area of the city, including the Eureka Tower and the Arts Centre spire…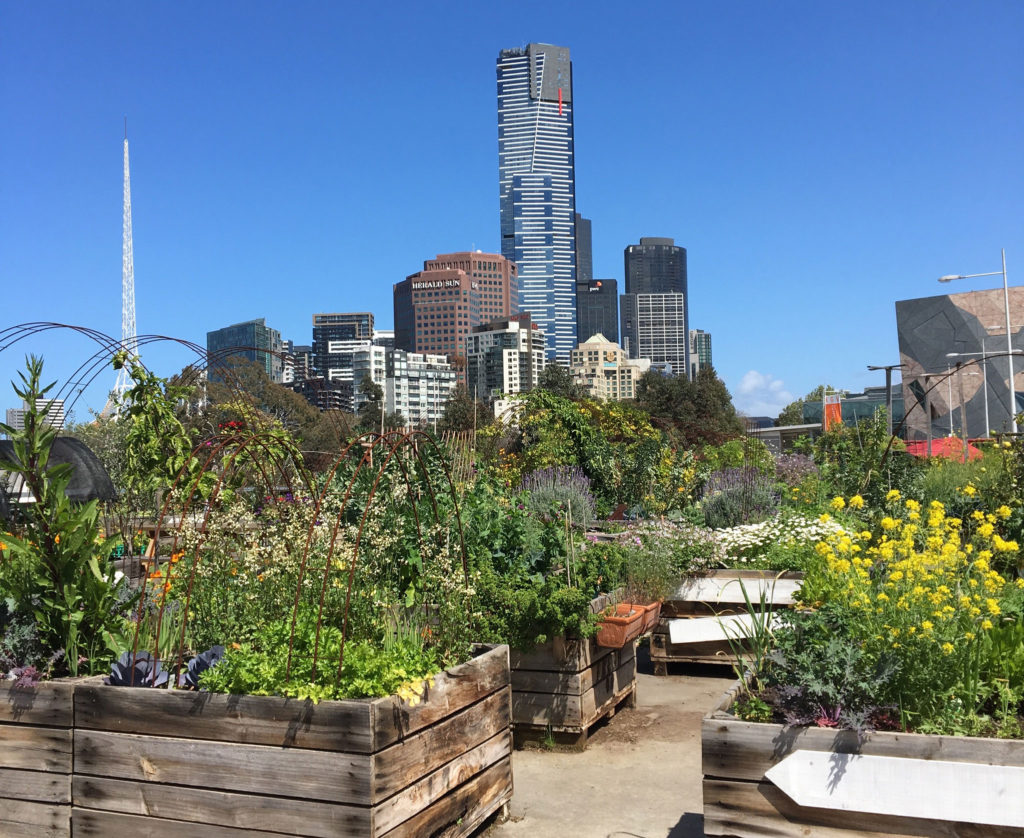 Sadly, we heard from another visitor that the site will be closing down soon due to the space being needed.
It is such as shame as not only because we need as much greenery as we can get in the urban jungle, especially encouraging bees…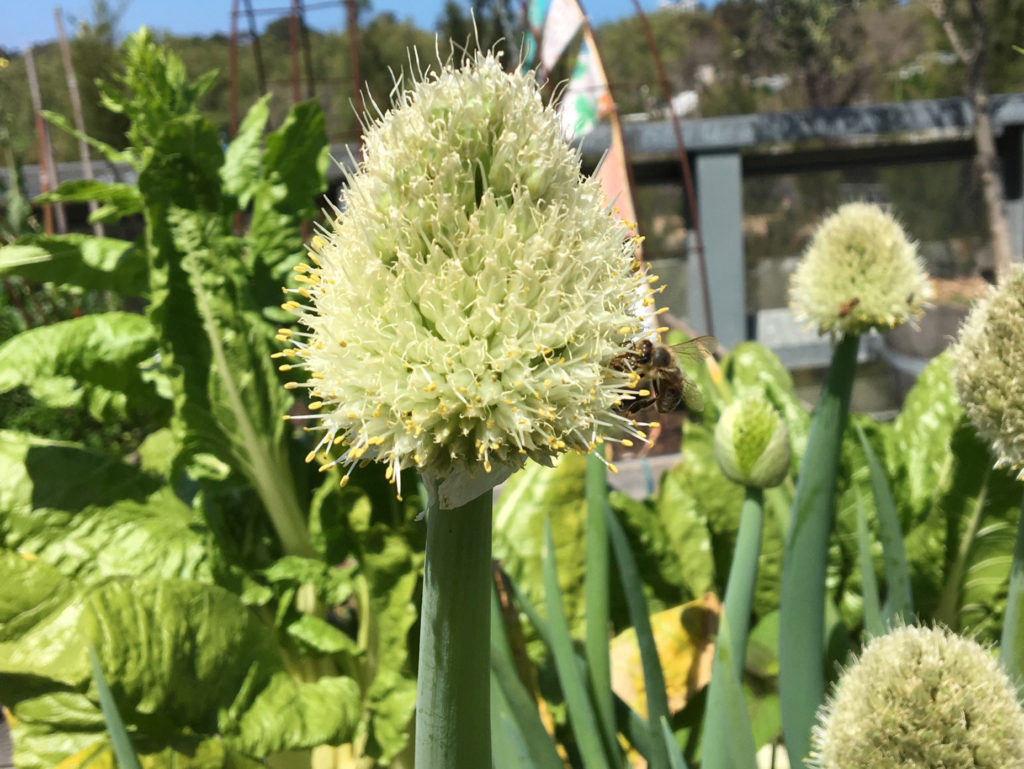 Having a place such as this gives people a reason to get out from their offices/apartments, and away from their computers to get some fresh air and sunshine.
Plus you can't beat freshly grown veggies, especially if you have grown them yourself!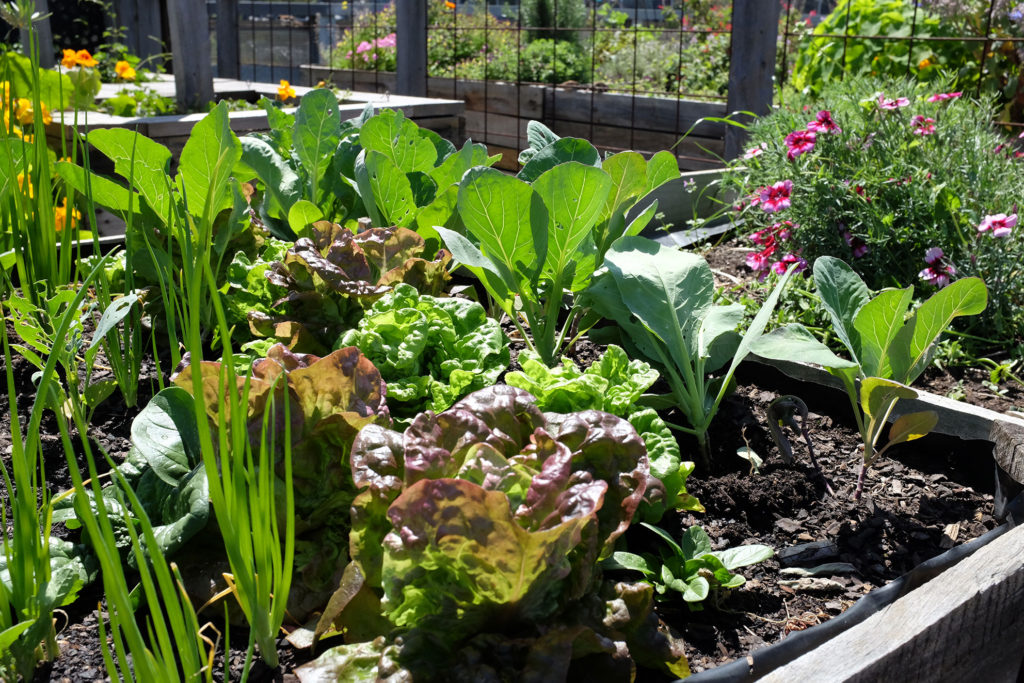 They will be closing the Pop Patch on 3rd December 2016, but are searching for another suitable public space to continue the spirit of Pop Up Patch.
So make sure you get along and check it out before it is gone, and a new chapter begins!
Please note: this is not a sponsored post! My opinions are, as always, totally my own!
The Little Veggie Patch Co Pop Up Patch is located on the top level of the Federation Square car park in Melbourne (Russell Crt).
Their nursery is located at 2A Brighton Rd, St Kilda East VIC 3183.