I love ice cream and frozen treats at any time of the year, but sadly due to my severe lactose intolerance and other issues, I have to avoid them, even when it is dairy free.
But I am so excited to find an alternative which allows me to make my own with little effort…it is the very clever yet very simple Zoku Quick Pop Maker!
These have been around for a few years so I am little slow to join the party, but the good news is it can be now found on sale at many homeware places.
The model I got is the Duo Quick Pop Maker…it can make up to six pops in a sitting, which is more then enough for my hubby and I.
You get a base…which is filled with some sort of liquid that freezes solid…plus there are six sticks with drip guards and a Super Tool, which is designed to make the removal of the frozen pops quick and easy.
To get started, you have to freeze the base for at least 24 hours before use, and then it is all about deciding what sort of pops to make!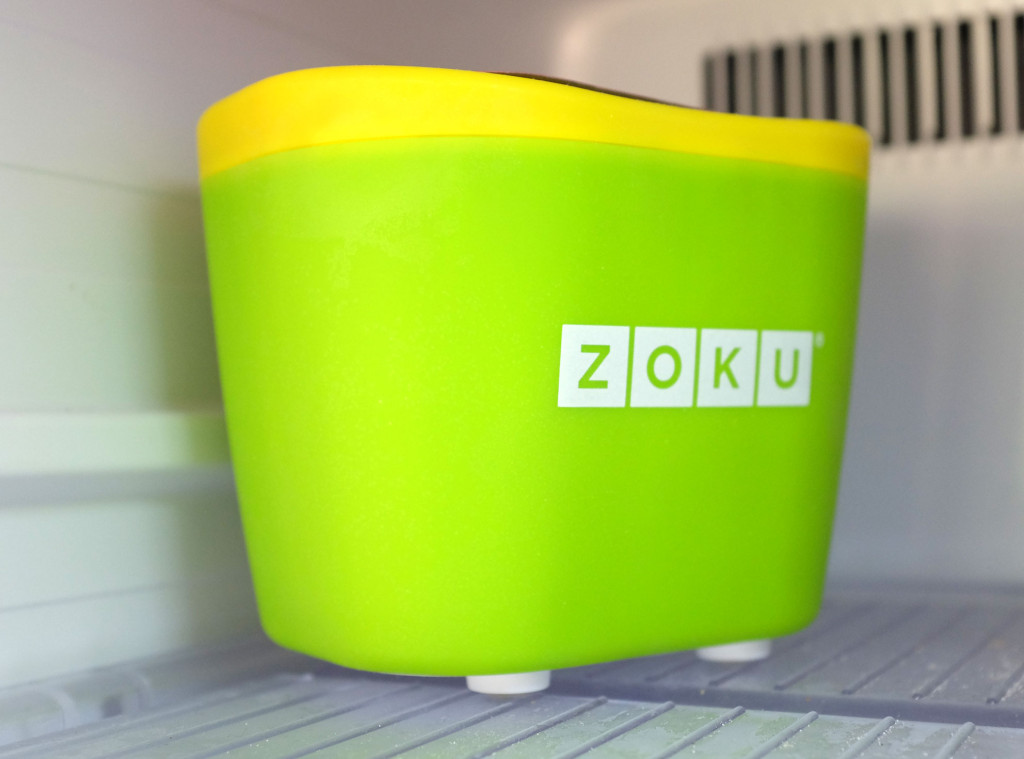 For my first go at making some frozen delights, I blended an almond milk, frozen banana and matcha powder smoothie….I then placed a stick into each mold and poured the smoothie in as instructed.
One hint…be careful when pouring as the molds fill up quicker then you expect…you can see these are a little too full as a result…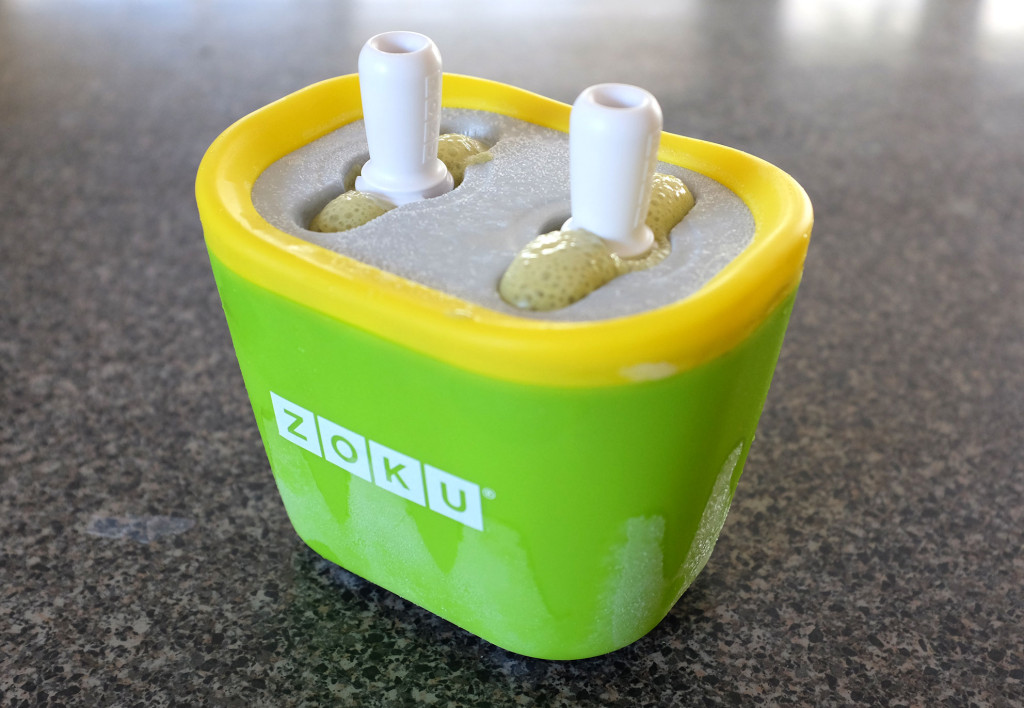 Waited about 7 minutes or so, then I used the special tool to loosen and remove the pops…basically you twist it down until the pop become loose and easily lifts out…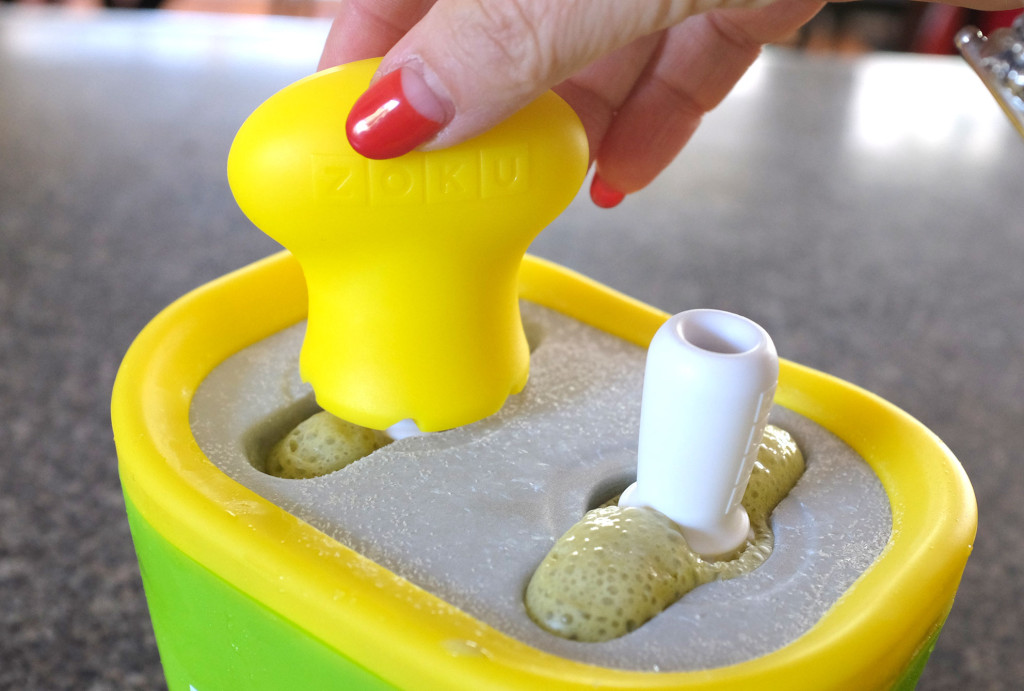 Added the drip guard and voila…it worked…my first smoothie popsicle which tasted delicious…perfect for the hot weather we are having!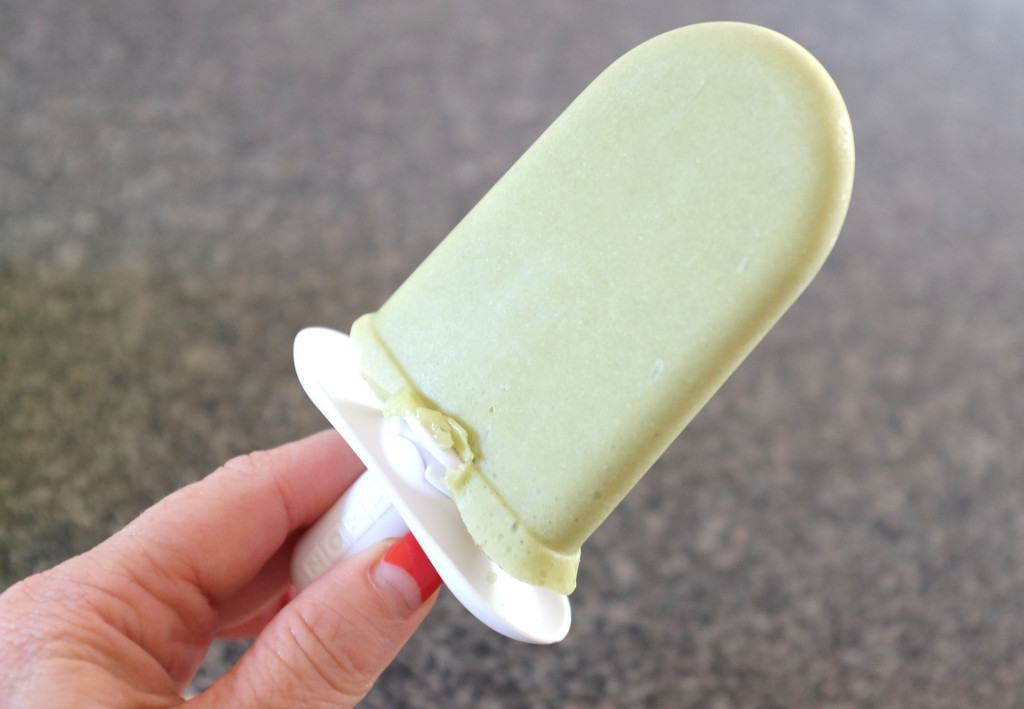 Another hint…be careful when you bite into the pop…the plastic stick is very unforgiving…it may also be a sign of how long it is since I have had any sort of icecream/icy pole on a stick.
What I like about the Zolu Quick Pop Maker is that it is no fuss….no power is required, apart from the fact the base needs to be frozen…and I have full control over what ingredients I put in.
And it really does freeze the pops in front of your eyes.
I am going to have great fun this summer making up various concoctions, and see how creative I can get.
The instructions give a guide as to how to make pops with different levels, or even an outer/inner creation….and I have also discovered there is some fabulous inspiration on Instagram.
The Zoku Quick Pop Maker is great for kids…for use with adult supervision…or even for big kids like me who still like their ice cream!
The Quick Pop Makers can be a little hard to find, so you may to a bit of hunting….I bought ours from Minimax, however they don't have them listed on their website.

Please note: this is not a sponsored post! My opinions are, as always, totally my own!