A big bugbear of mine is seeing people talking on their phones while driving…and not using hands free!
Most cars nowadays come with a hands free feature…but if yours doesn't, there is no excuse because there are inexpensive options available to you.
When I was asked to try out the Parrot Minikit Neo, I initially thought it wouldn't be useful as both our cars have hands free available, but then I discovered that this little gadget does a lot more then just being a speaker!
It almost is enough to use the Minikit instead of my car's system…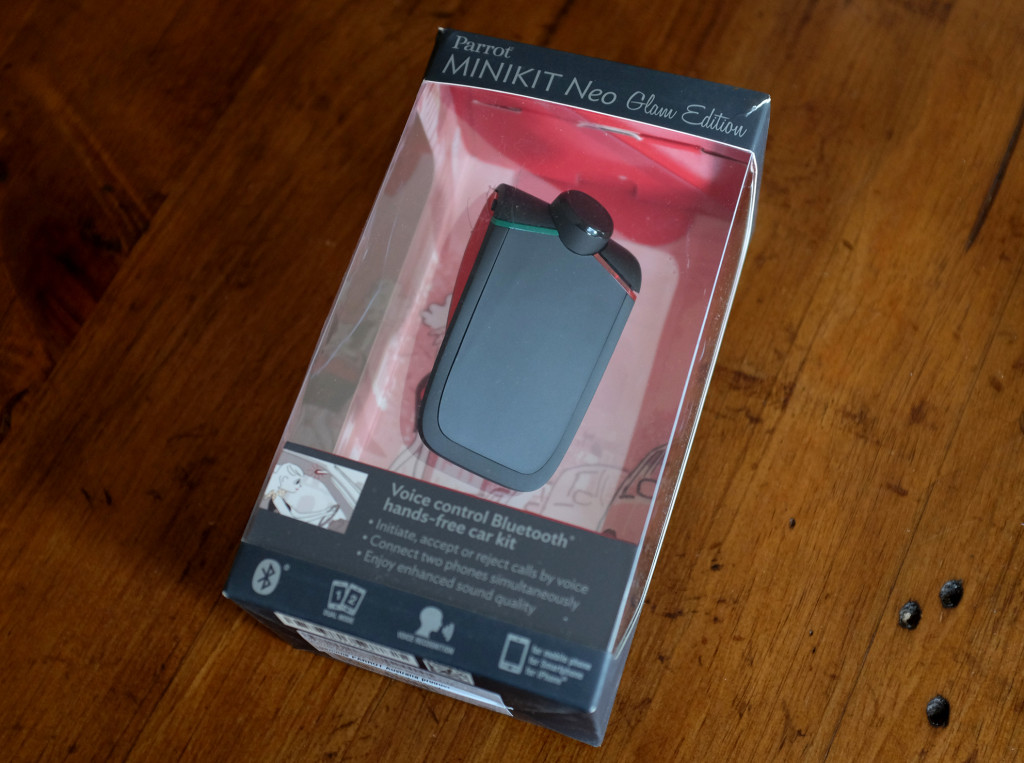 First of all, it looks rather cool, don't you think?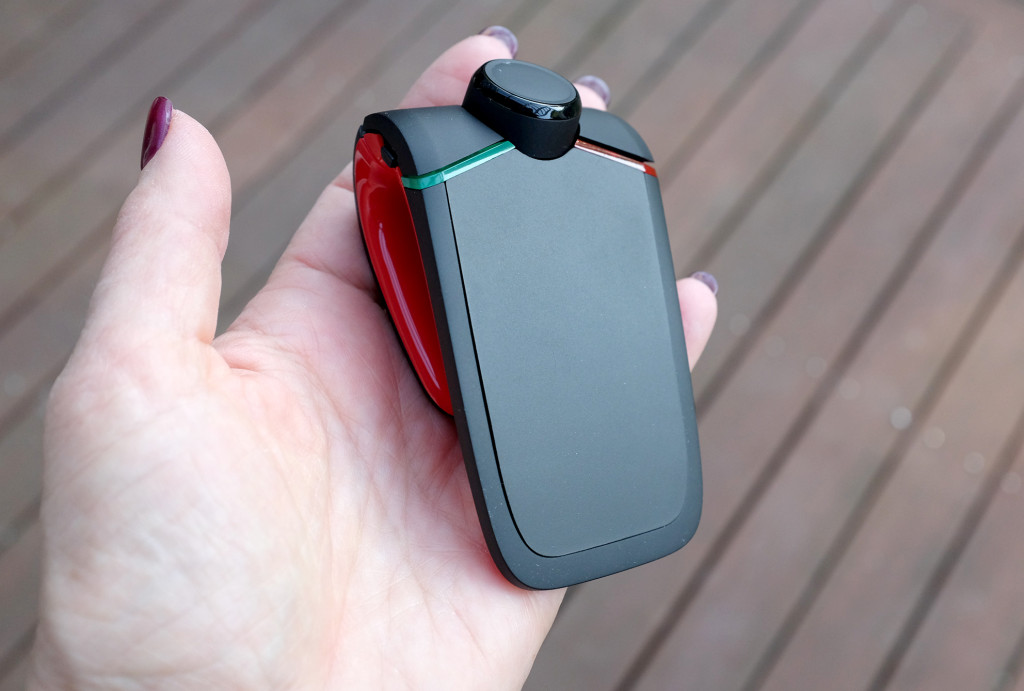 It's small, and is what can only be described as a comma-shaped body that fits neatly onto your sun visor…no unsightly wires or hooks like the older hands free models.
So how does it perform?
The Minikit has a single 3-watt speaker that's capable of HD-quality audio…that is better then what you get out of many car stereos!
The wider range of frequency makes the voice sound more natural.
I found it easy to connect to my iPhone 5s and it was ready to go within minutes.
To set the Minikit up to answer with voice commands, you can set "magic words"…you then just need to say "accept"for the Neo to answer or "reject" to refuse the call….clever!
To make a call, you say "minikit" and it will ask you who you want to call…say the contact name and the Neo will do the rest.
I did a bit of a trial and the Minikit got most contacts right…but it did attempt to ring the totally wrong contact a couple of times…you have to make sure you speak clearly.
The Minikit also has the useful Dual Mode which is the ability to pair two phones at once…when activated, it means both of us can be connected in case a call comes through while in the car!
Neither of our car's systems can do that…you can only have one phone paired at a time!
You can also listen to your music through the Minikit making it a handy little speaker if you don't want to use your phone's speaker, or you can't connect your phone to your in-car stereo!
It can also broadcast navigation instructions if your phone supports this.
But the feature which makes it a little more interesting then the in-car systems is that there is an app available for IOS and adroid!
The app is essentially pretty basic, but has a three features which I thought were quite handy…
Driving Time Reminder – great for those long drive…set a reminder to pull over and rest.
Parking Timer – if you regularly park in timed areas, this might help you avoid getting a fine…just set the time and the app will remind you when you need to get back to your car!
Find My Car – hands up those of you who have "lost" their car and can't remember where you parked it? This feature allows you to "save" a location. It works well if you are parked in the street, but the downside is it doesn't pinpoint your car when in a multi level car park.
But it will tell you which car park it is in…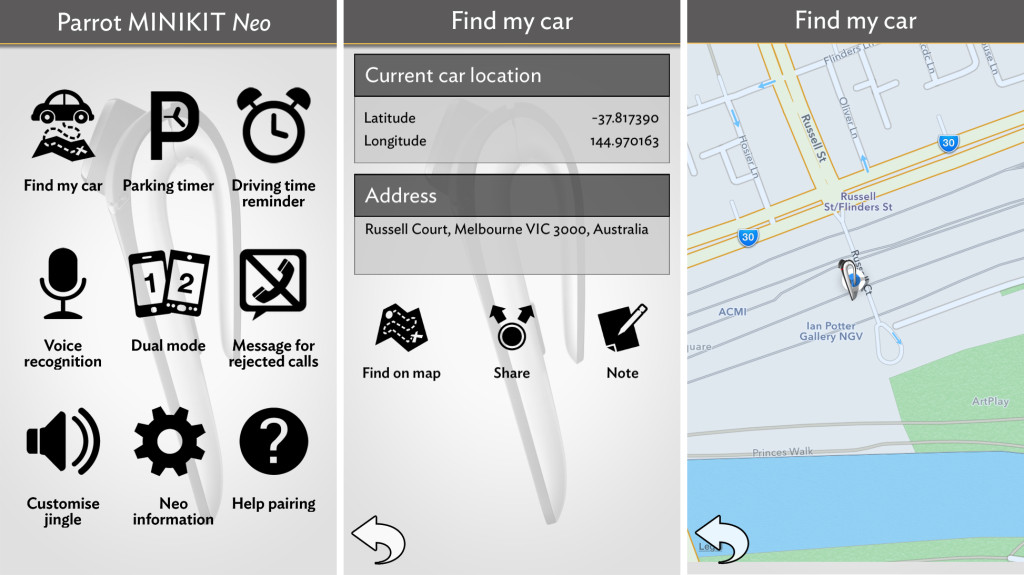 As I mentioned, we both have in-car systems, however, we took the Minikit to Sydney, and used it in the hire car…which was brilliant for when we had to remember where the car was parked in an unfamiliar city!
It also meant we already had it all set up, ready to go for both our phones, and we didn't have to pair with the hire car's system.
So there you go…there is no excuse to be using your phone in the car as there is a perfect solution in the Minikit, with some extra benefits!
I will probably continue to use it, especially for when I park somewhere unfamiliar!
 The Parrot Minikit Nero is available online or in store…click here to find out more!
Update: Because there has just been released a new version of the Minikit, you will find this one on sale in many places!
Please note: The Parrot Minikit Neo was provided to me for review. However, my opinions are, as always, totally my own!