We recently headed to Northcote to go to a vintage sale…picked up two dresses and a skirt for $30…bargain!
But I digress…after my successful vintage retail therapy, we headed along High Street for some brunch, and we ended up at Two By Two…they serve breakfast until 3pm…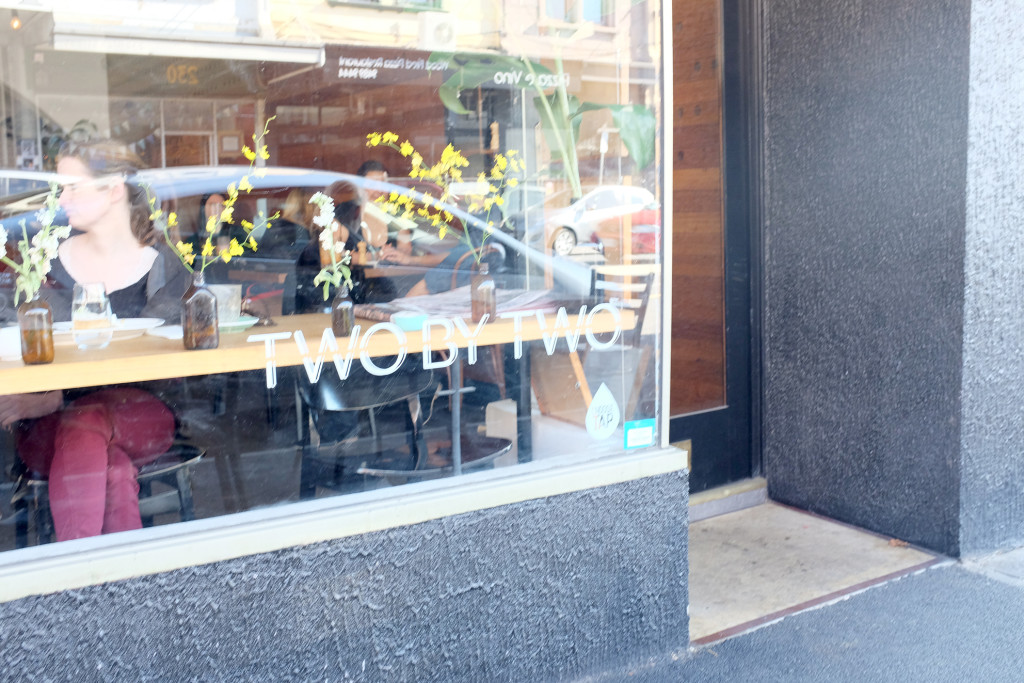 The staff were setting up for a 60th birthday party, so there were no tables available inside, so we sat out the front…it was a little chilly but thankfully the sun was out, and the smokers who were at the table next to us left…sorry, can't stand cigarette smoke when trying to enjoy a meal.
The staff were friendly and helpful, and did not forget their customers who were sitting outside!
We started with tea…Two by Two have the Larsen and Thompson tea available, which gives a big tick of approval from us!
I had the Good Morning tea,  and my husband had Peppermint tea…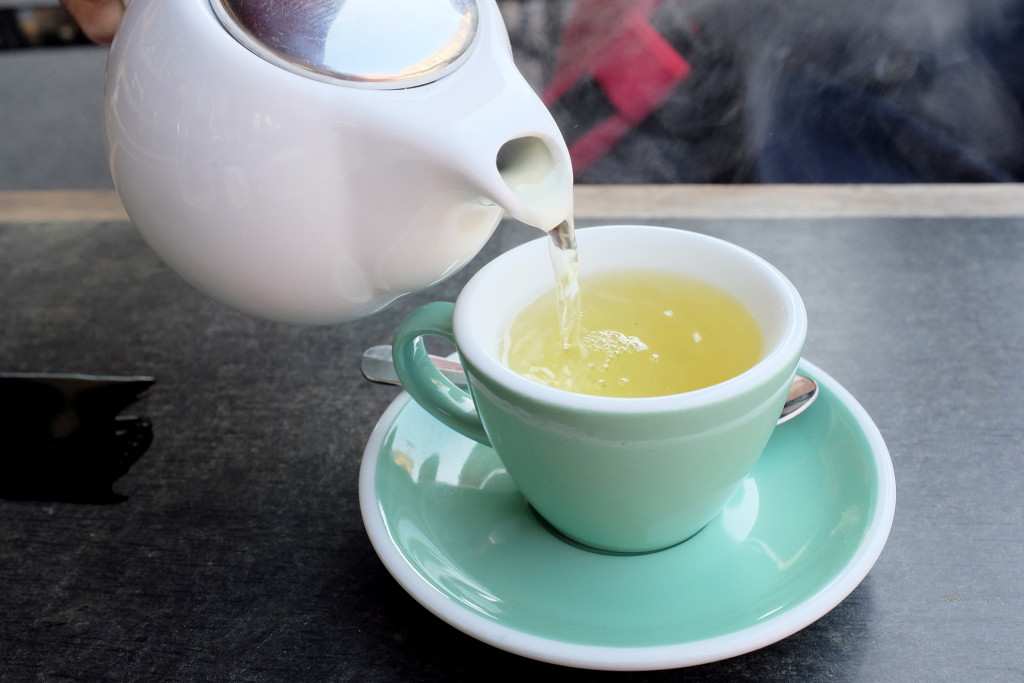 Luckily, we were able to get our orders in before the large group settled in, so it didn't take too long to get served and for our food to arrive.
For brunch, I had my usual, poached eggs with avocado and tomato, and braved some bread…the only complaint is that the sides were much smaller servings then what I have had in other cafes, but it all tasted fine…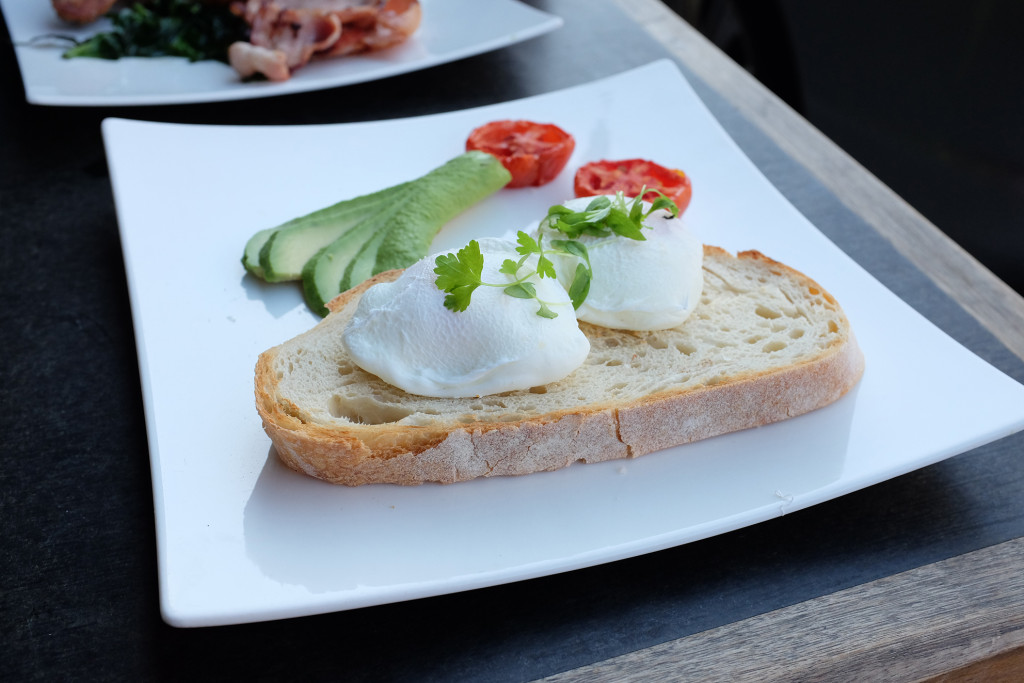 My husband also had poached eggs, with bacon, spinach, and a pork and fennel sausage….no bread…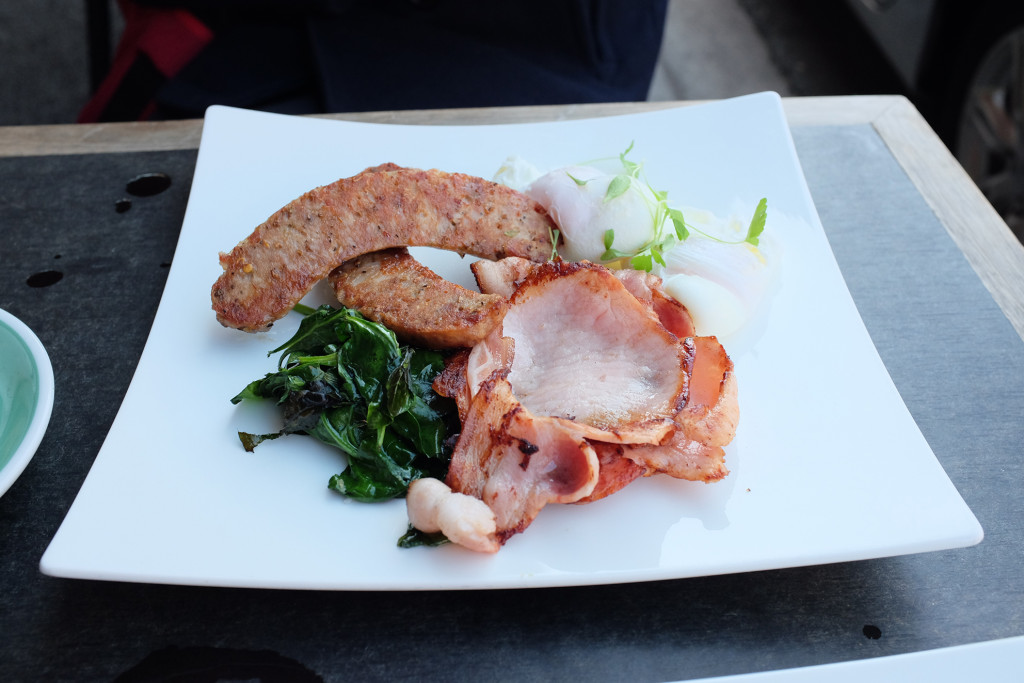 Going by the number of people who tried to get a table but weren't able to due to the large group booking, Two by Two seems to be a popular location for the locals.
And we discovered one benefit to sitting outside…you get to check out what shops are nearby, and I can highly recommend the secondhand bookstore, Brown & Bunting, and a delightful gift shop, The Friendship Tree.
Two by Two is located at 235 High St, Northcote VIC 3070