Ever wished your plants could tell you how they are feeling?
That they could tell you that they need more water, less water…more sunshine, more shade…
Now they can with this clever little gadget…the Parrot Flower Power!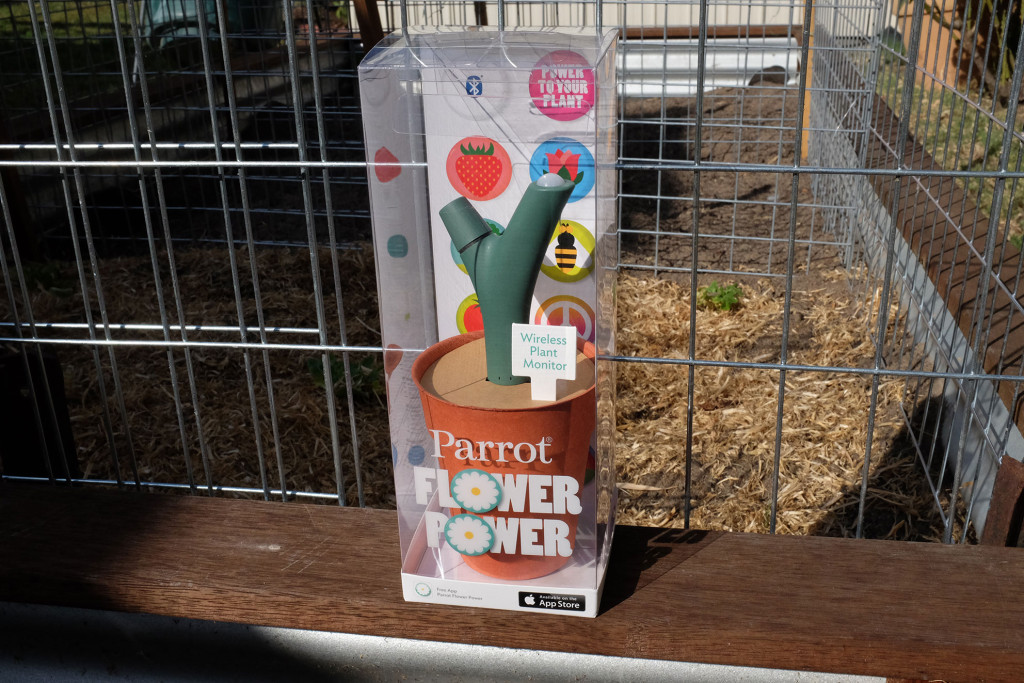 It is a wireless sensor that monitors your plants' health, and sends alerts directly to any Bluetooth Smart Ready devices such as an iphone or an ipad.
It measures sunlight, soil moisture, temperature, even fertiliser levels…and you can use it both indoors and outdoors.
We gave one to my mum for Christmas…it is now looking after a jade plant that needed some TLC.
Since then, I have been lucky to get a Flower Power of my own to try out..being a very average gardener, and having a keen interest in gadgets, this particular piece of technology is fascinating!
The Flower Power is very easy to set up…download the app, and sign up for a free account.
Put the provided battery into the Flower Power and a green light will flash…one battery will last 8 months according to the app.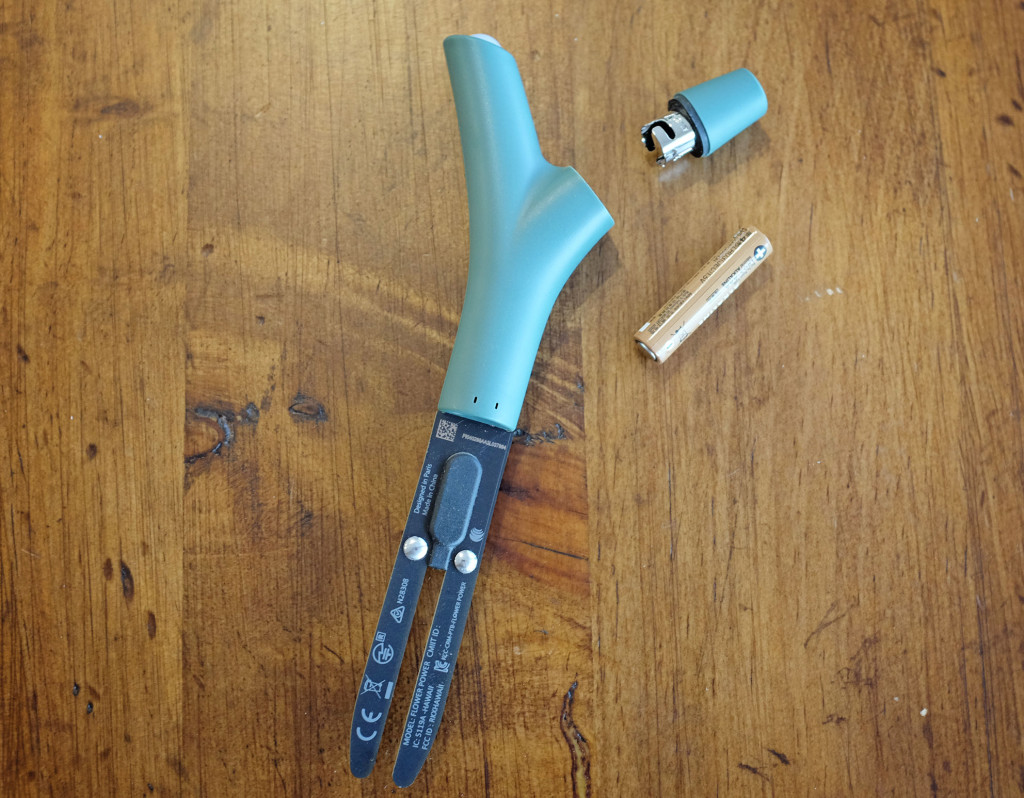 Handy hint, don't do this step in the bright sunlight as I thought it wasn't working because I couldn't see the green light flash…duh!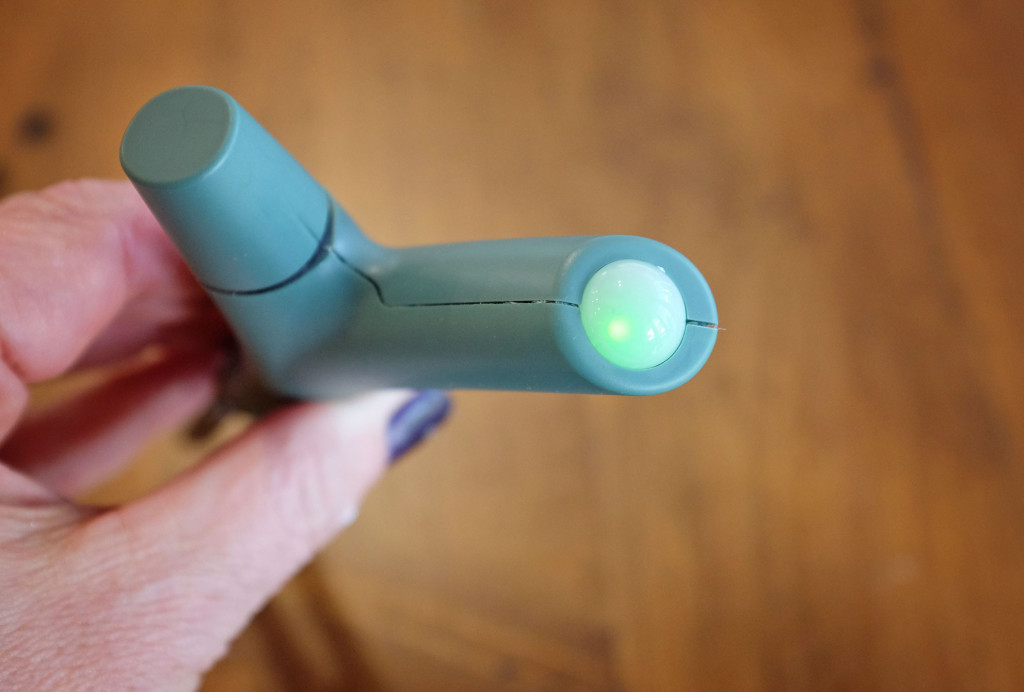 I decided to put it in the veggie garden as the lettuces were looking a little worse for wear…had a bit of fun trying to work out which lettuce to select from the Flower Power database…who knew there were so many different types!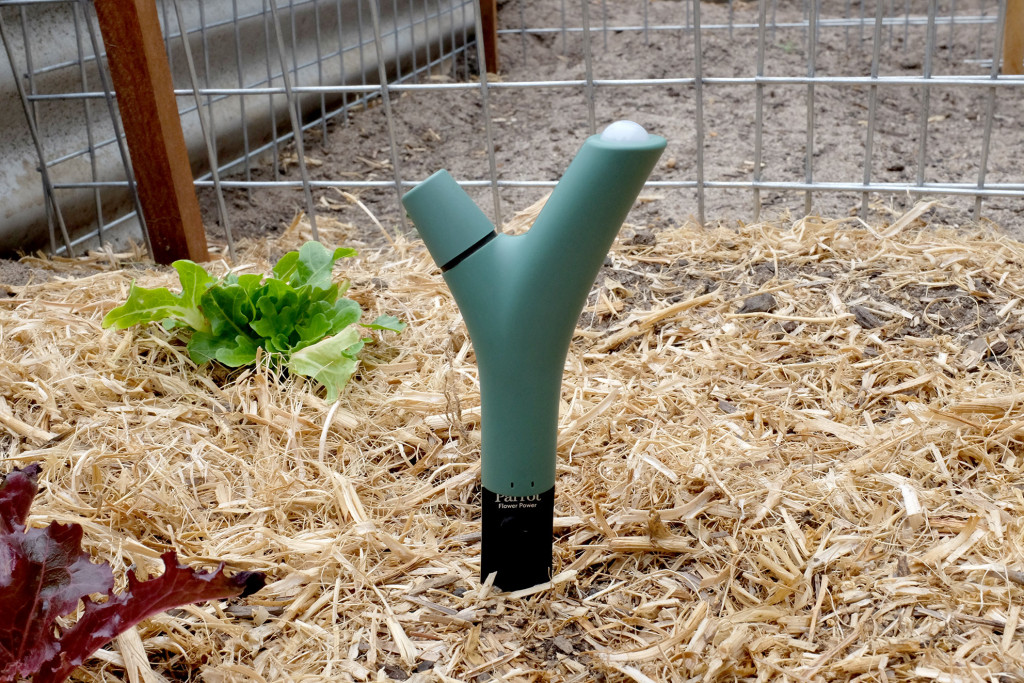 And if you are using the Flower Power in a garden bed, you can link it up to more than one plant.
Now our veggie garden is sending me messages…which is kind of spooky…it told me the other day that the lettuces needed watering and they were getting too much sun!
And when I am at home, near the garden, it will automatically sync with my phone.
You can then go into the My Plant section to see data such as watering, sunshine and temperature on a graph…and to be even more freaky, you can go into live mode, and receive data as it happens!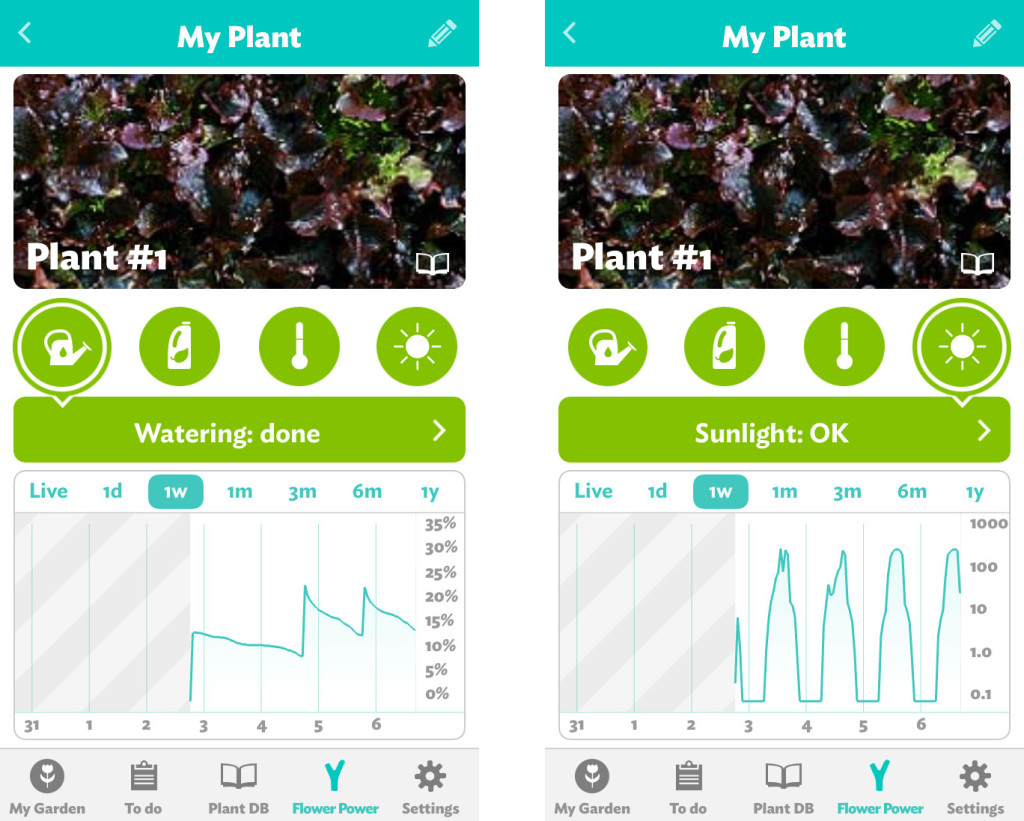 At a cost of  approx $79.95 AUD, the Flower Power is not a cheap option, but this is a very clever gadget…great design with an easy set up and an excellent interface.
I would love to have a few more to spread around our garden…I am sure the plants would love being able to tell me what I am not doing right!
To learn more about the Parrot Flower Power and to find where to buy, click here to visit the website!
Please note: This post is partly sponsored by Parrot in that they provided me a Flower Power to review, however I was already fascinated by this gadget before then.
And as always, my opinions are totally my own!