Please note: this is not a sponsored post! My opinions are, as always, totally my own!
As this blog grows, so does my photography skills…it has been a rather large learning curve, but I am enjoying the ride!
One thing I have been wanting to do is to begin using a small studio setup to provide light and clean backgrounds when taking shots of products I am reviewing…which lead me to discover Photojojo, an online US based photography store.
Photojojo have great products and I love their quirky marketing…who else includes a toy dinosaur with your order!
And it was there that I found the Foldio…a clever portable table top photo studio produced by Orangemonkie designed to produce studio-quality pictures with a smartphone or camera!
With white walls and inbuilt LEDs, the aim of  Foldio is be able quickly set it up, and then fold it down flat for easy storage or transportation.
There are two versions…the Foldio 1 makes a 10.2 inch cube with a built in LED strip.
I decided to go all out and get the newly released Foldio 2 which forms an 15 inch cube with an extra row of adjustable LEDs with light diffusers and dimmers.
As a reference for my fellow Aussies, the Foldio 2 cost USD$75 plus postage, which ended up costing me AUD$142.00…not exactly cheap but we can blame our sad currency situation for that!
Anyway, the Foldio 2 has black, white, green and gray backdrops included…or you can make your own backdrops from paper or fabric.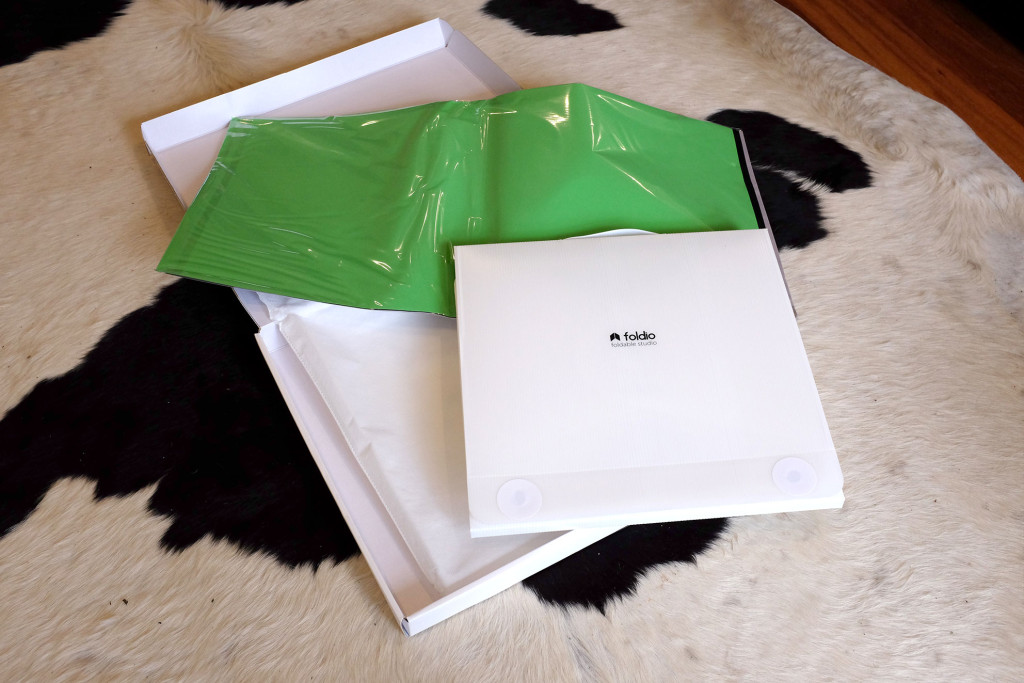 And on top of all this, you can use the Foldio App (available for IOS only) to get a green screen effect (no special green backdrop required) and make stop motion videos!
In terms of power, the Foldio uses a 9 volt battery which allows it to be used anywhere.
However, the Foldio 2 uses plug in power so you are limited to being near a power point…and the good news is it does come with UK, EU and AU outlet adapters!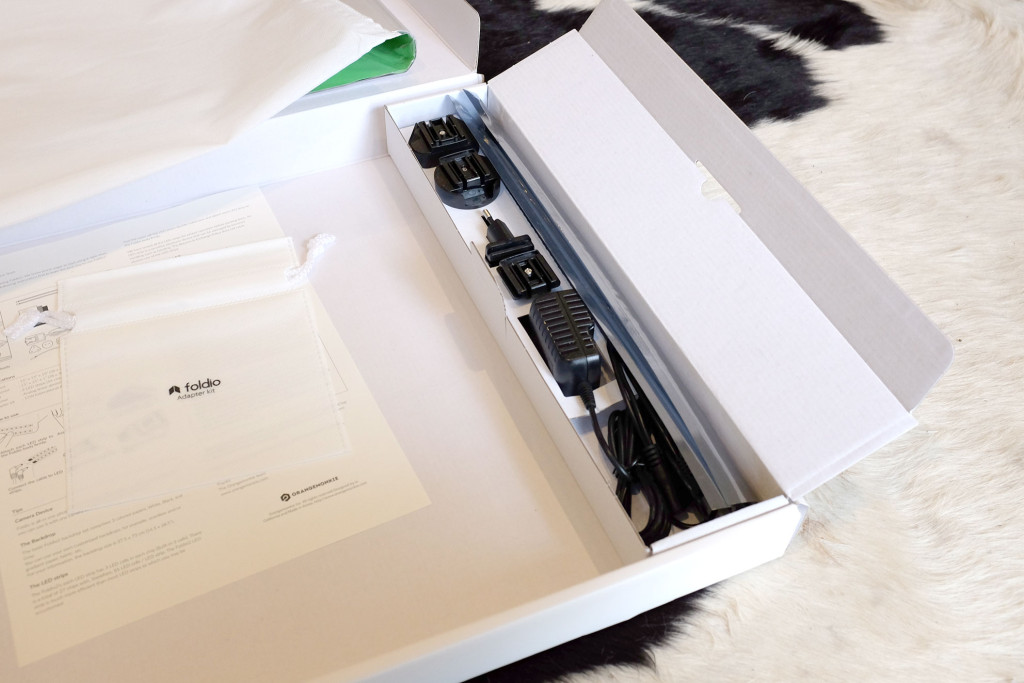 The Foldio 2 is very easy to set up, although I must admit, it took me a little while to work out where the LED strips were meant to be attached to.
The instructions were somewhat vague, and there were no clear markings on the body as to where to apply…I didn't want to stick them in the wrong place!
However, quick Google image search solved the problem, and I attached the LED strips and plugged them in…the Foldio 2 was up and running!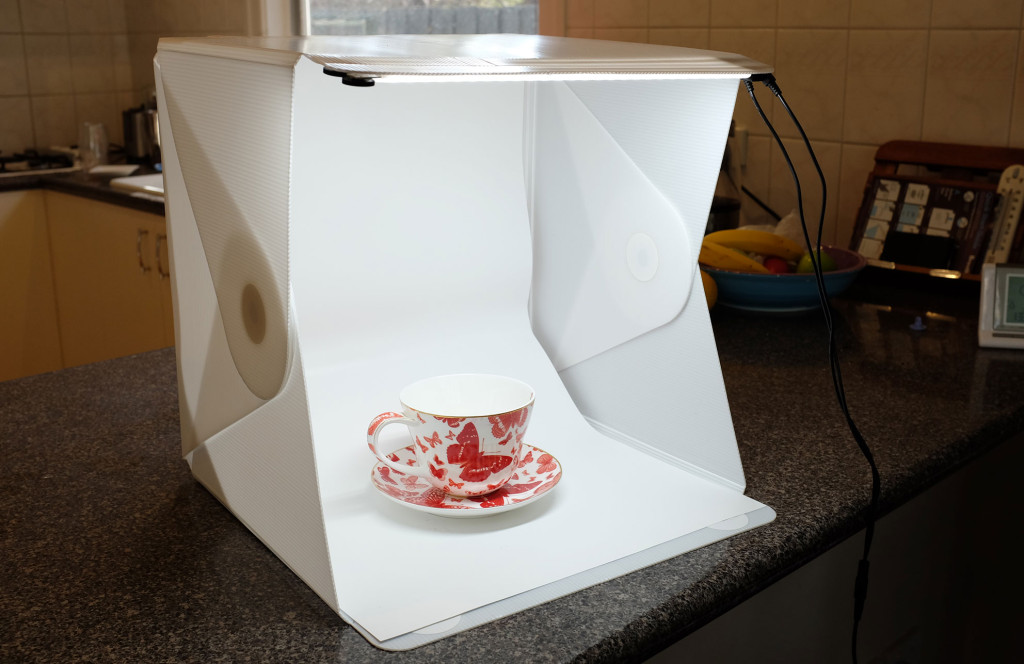 Which meant I could get to work on doing some photography for upcoming posts.
But first, I had to do one of the Stow-away-asaurus that was in the parcel…told you Photojojo had a quirky marketing difference!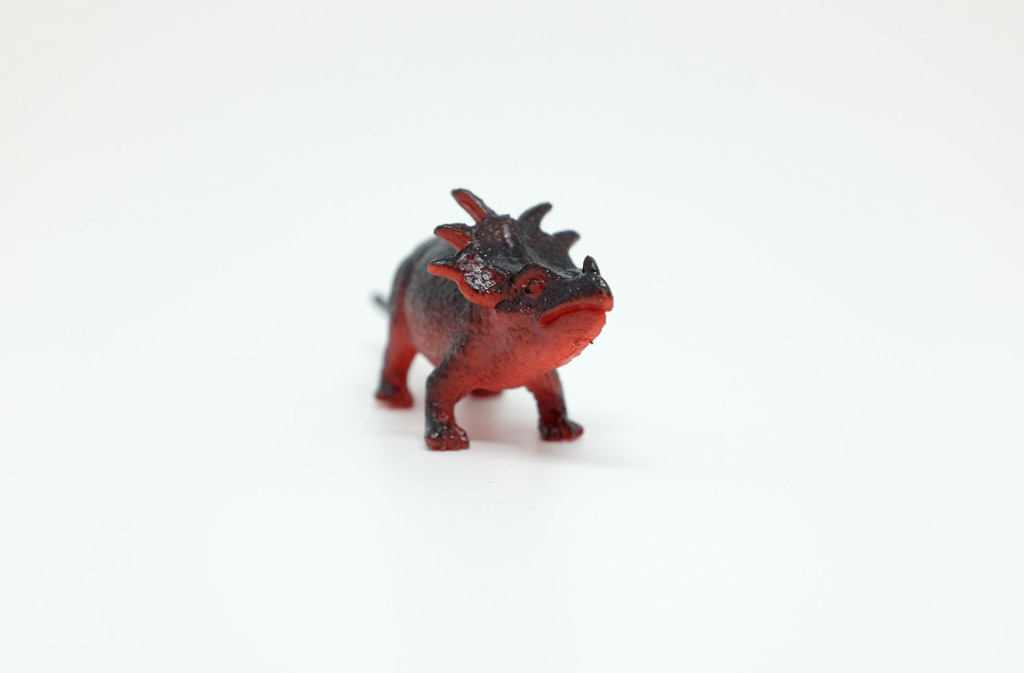 After the initial hiccup as to where to place the LED strips, the Foldio 2 was very easy to set up…and then can be quickly folded away to be stored.
Initial tests using my camera of choice, the Fuji X100s, were very promising but I will also spend a few weeks playing round with the app and see how it all works together…will let you know how I go!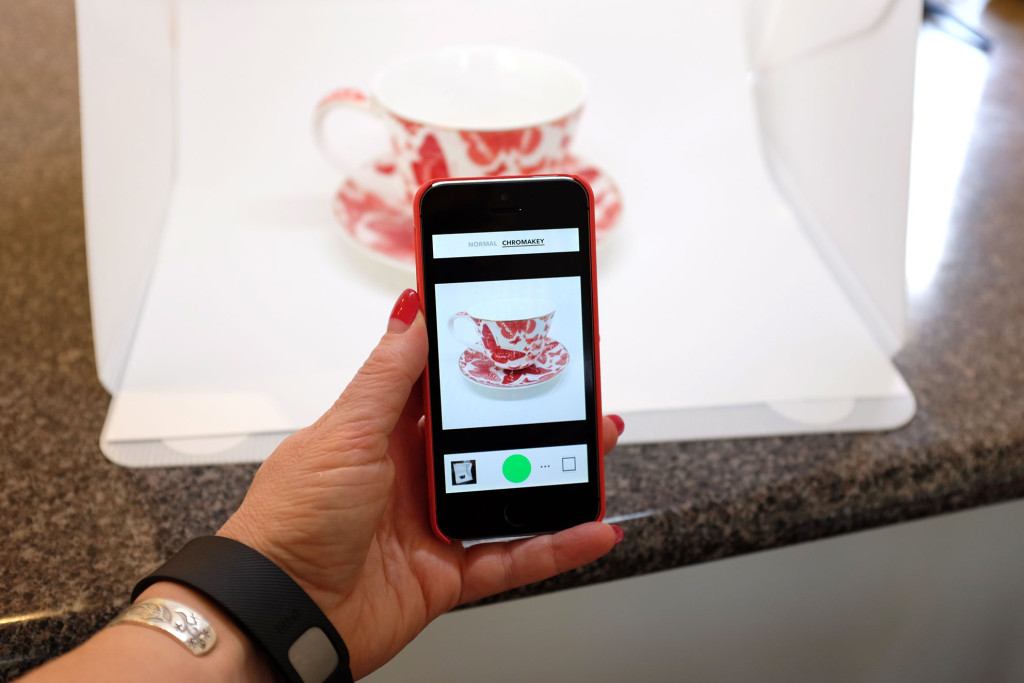 So if you are looking for a portable table top studio for product photography for an online store and/or blogging, this is a perfect solution.
To summarise, the smaller Foldio is best if you don't want to have to worry about power, whereas the Foldio 2 has more space and extra lighting but does need a power point…I am happy I have gone for the bigger version even though it cost me more.
Now if you will excuse me, I have some photography to do!
To find out more about the Foldio 2, click here to visit Photojojo's website!
Please note: this is not a sponsored post! My opinions are, as always, totally my own!