During the Christmas holidays, we spent some time down on the coast…which meant lots of walks with the furkids, and generally enjoying being out and about in the fresh air.
On an impulse, I decided to re-enter the world of wearable tech…I had a Jawbone Up last year, but it died after about six months with no return to life.
This time, when faced with a display of choices, I went to the opposition camp of Fitbit and selected the Fitbit Charge…a black one.
My new gadget was really easy to set up, and it synced straight away with my iphone 5s…I was off and running…well, more walking!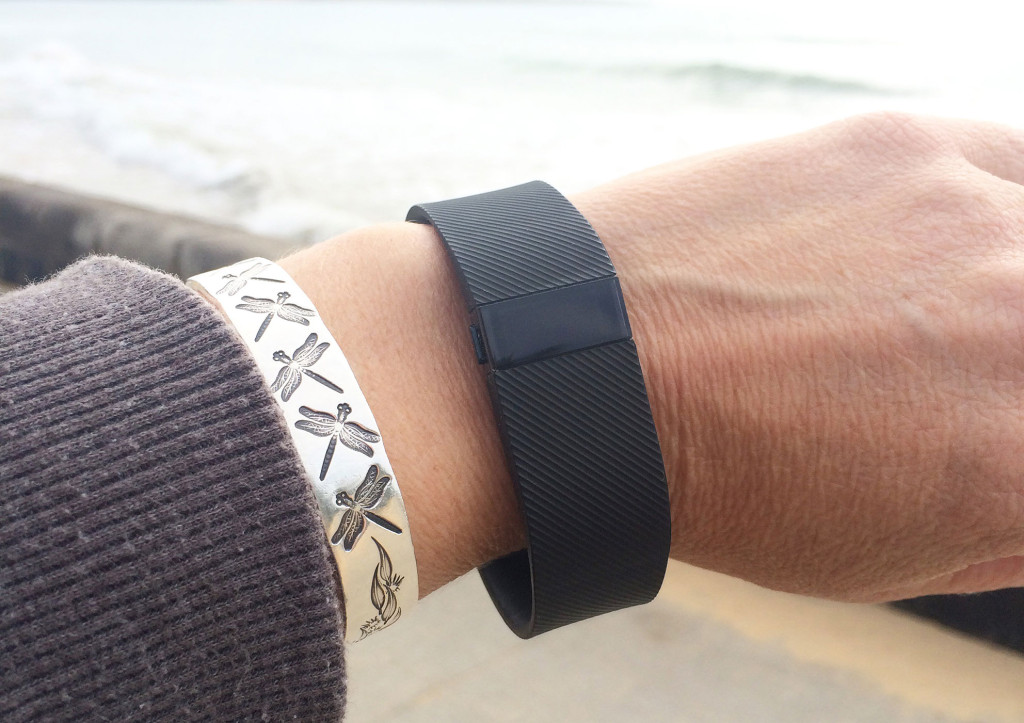 That was back on the 31st December…it is now almost the end of January so I have had my new little gadget for almost a month….and I am loving it!
The Charge has few neat features that I have found really useful…for instance, I don't always wear a watch, particularly in Summer….the Charge has a small OLED screen which can display the time AND various stats such as steps, distance and floors climbed.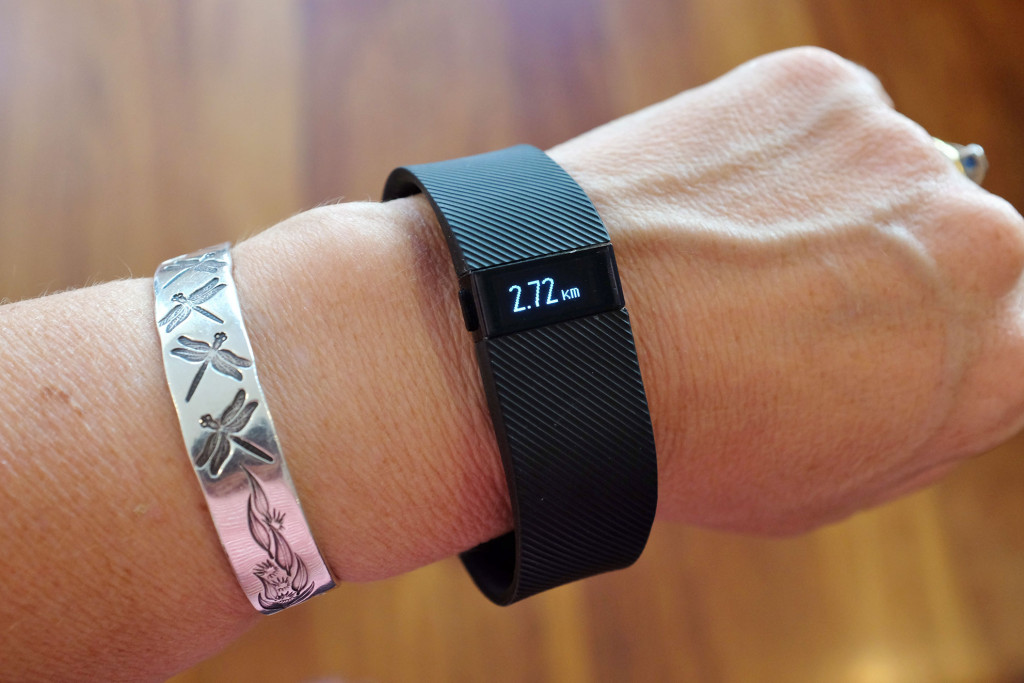 You can activate the screen by just tapping or press the button on the side to go through all the current stats.
Plus, it will vibrate if your phone starts ringing, and display the caller's ID on the screen…this has been so useful as I am often guilty of not turning my phone off silent which means I miss those ten calls from people trying to reach me!
Another thing I find interesting is the sleep tracker…you don't need to set it to sleep mode…it automatically monitors your sleep!
You can then view the data via the Fitbit app…I always feel I never have enough sleep, but the Fitbit often tells me that I have actually slept more then I think!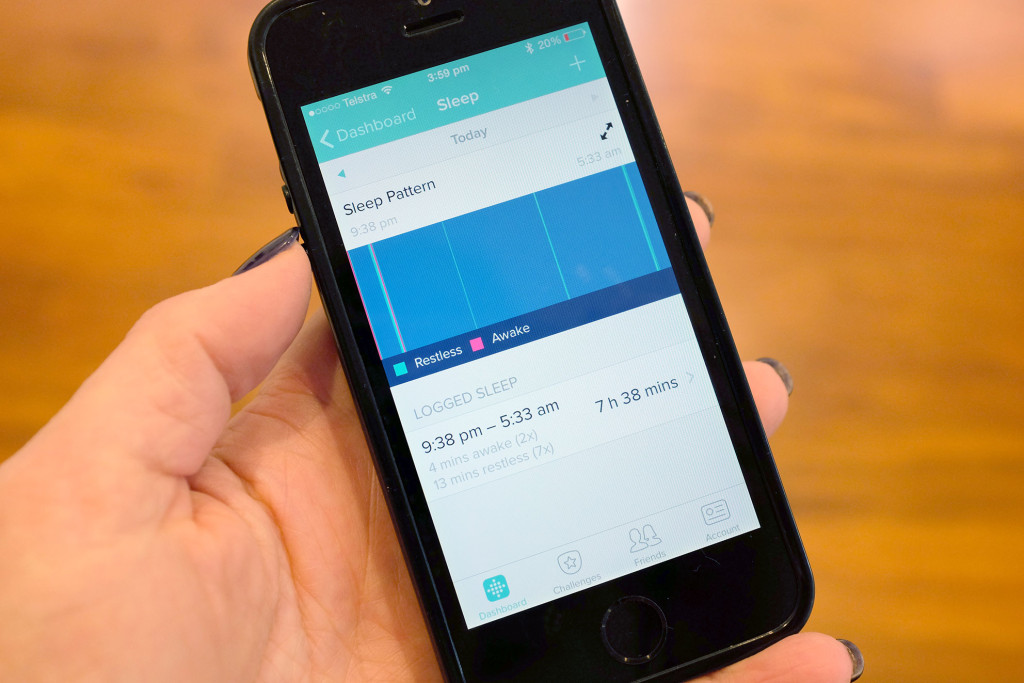 The Fitbit Charge has given me the incentive to keep moving…I work in an office, and I was fascinated to find out how many times I go up and down the stairs…and now try to do it even more!
I have left the daily goal set at 10,000 steps for the time being, and I have even managed to hit it a couple of times!
You can set alarms to remind you to move as well as a silent alarm to wake you up gently in the morning.
To update the data, I just open the app on my iphone, and the Charge starts to sync…no wires or having to plug anything in…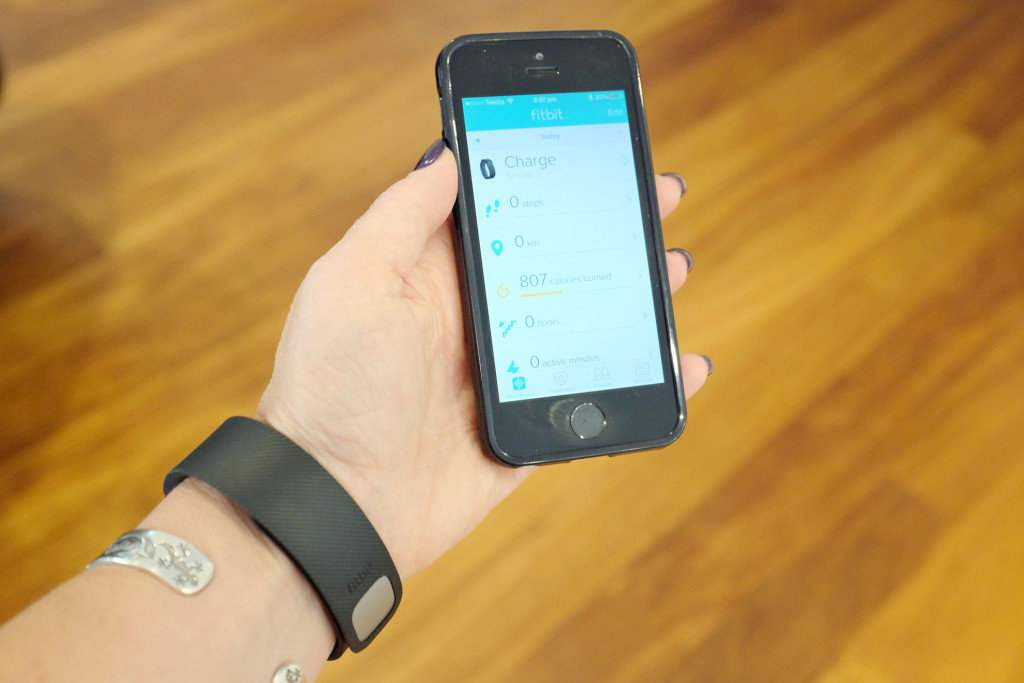 Occasionally, I do need to switch the bluetooth on and off on the iphone to get it to start, but that might be my phone rather then the Fitbit…
There are many other features packed into this clever wristband…some of which I still haven't discovered yet.
It has become a bit of a talking point…people have been asking me about it, and now two others have gone out and bought one!
When we go out walking, my husband now asks me how far we have gone…that is the beauty of being able to see the live stats on the screen.
The Fitbit Charge does come with a dongle allowing it to be synced with a computer, but at the moment, I am just using it with my iphone.
Only one complaint…I really wish that Fitbit, and others, would release a design that is more feminine…ie perhaps made of metal so it fits in with the silver jewellery I wear, rather then standing out.
It is fine when wearing casual, but doesn't quite fit with my dressier outfits…you may have noticed it in my outfit shots on Instagram…such as the one below…you can see the black band on my left wrist…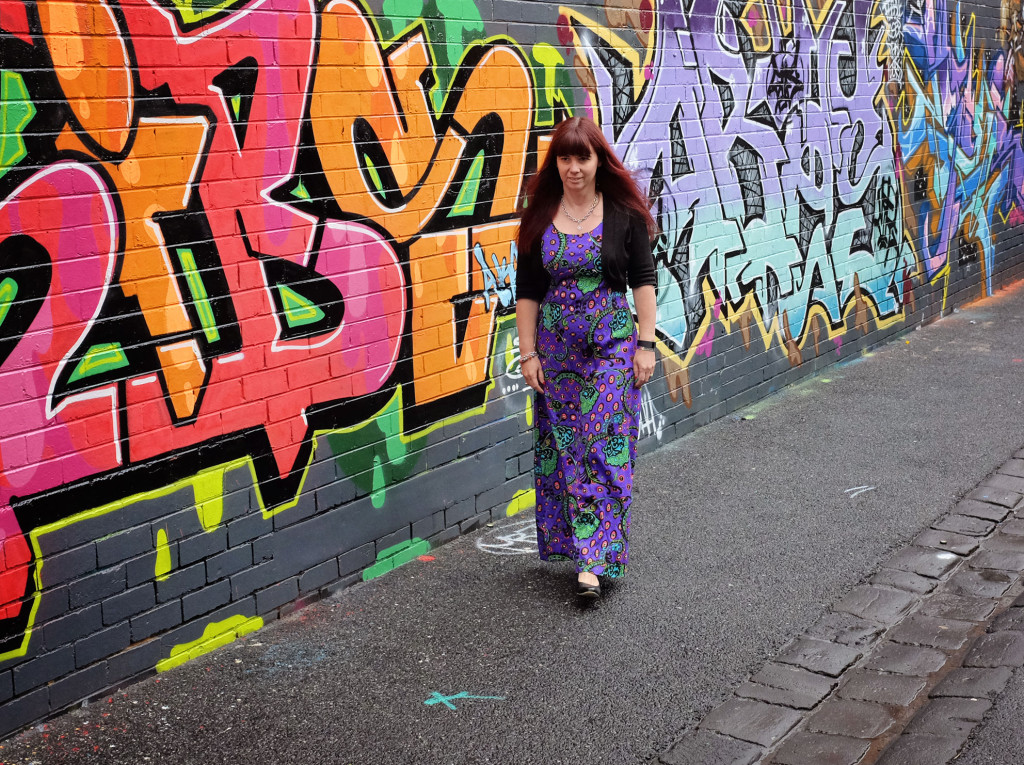 I want to wear my Fitbit all the time to get it's full benefits, so it would be nice to have a dressier version…every step counts!
My verdict – love it! A gadget that interests me enough to exercise – perfect!
To find out more about Fitbit and the Fitbit Charge, click here!
Please note: this is not a sponsored post! My opinions are, as always, totally my own!