We are a house full of what I call "iGadgets"….2 iPad Airs, two iPhone 5s and a lone ipad mini…I may love vintage, but I am well and truly up to date when it comes to gadgets!
So charging can get a bit difficult with convenient power points at a premium.
We like to have our our gadgets charging on our bedside tables….a side effect from waiting for the call from the Liver Transplant Unit for 14 months, and always having to be in contact.
Originally, we both had a charging station, but when Apple changed to the different sized connector, and we subsequently upgraded our iphones and ipads, the existing stations became obsolete.
We have been looking for ages to find another charging station that would fit the new connectors, and were getting sick of having to have all the cords plugged in etc.
And then we were recently in an Apple store when my husband spied the perfect replacement!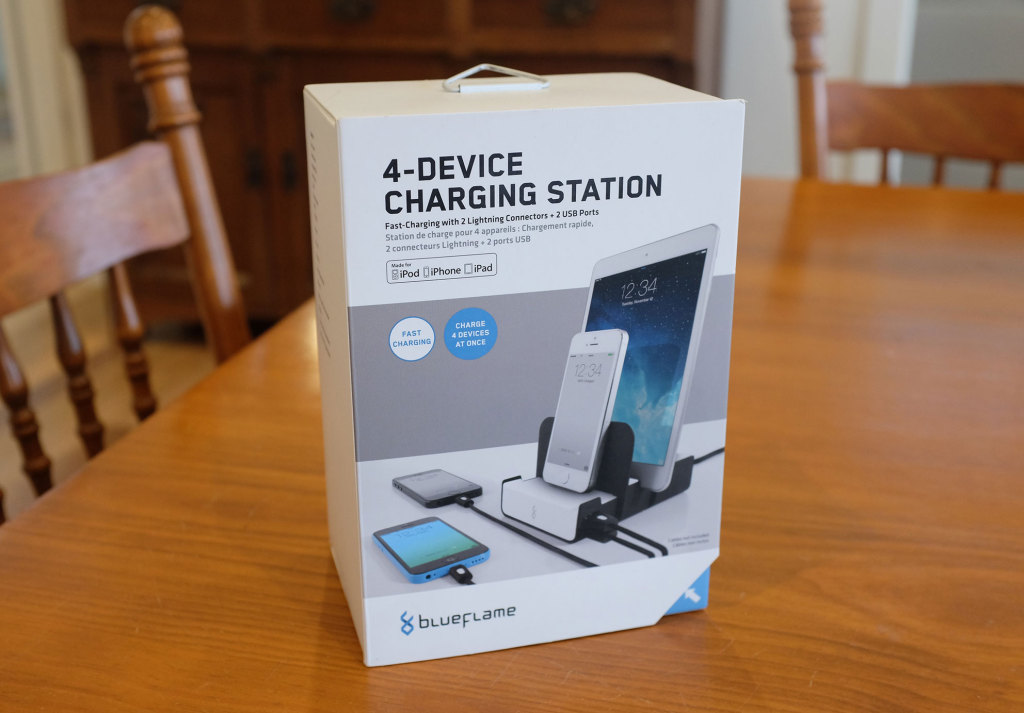 The 4 Device Charging Station from Blue Flame provides fast charging with two lightning connecters plus there are 2 USB ports on the side for other gadgets.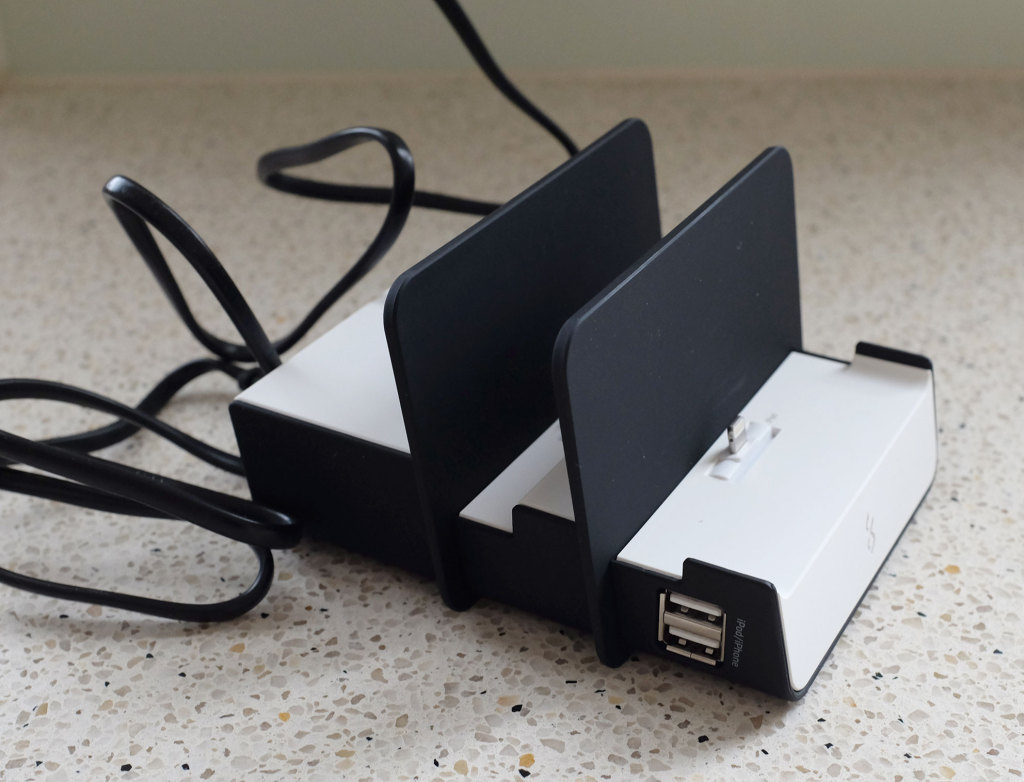 The design is sleek and minimal, fitting well with the Apple products…it is quite small considering, however it's not something you would carry with you….it is more suited to be a permanent docking station at home or at work.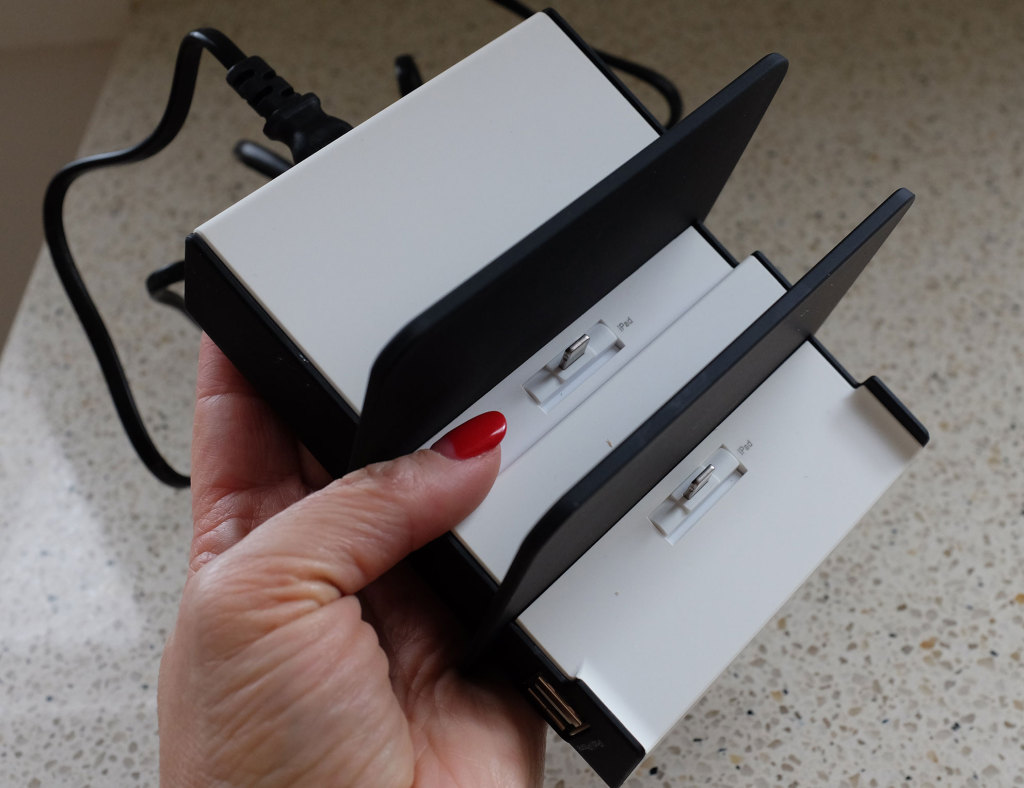 Now, there is a drawback with charging stations such as this…many cases won't fit in the docks, and you have to remove them to charge.
Blue Flame say it should work with many cases, but we had no success with ours.
However we had to remove the cases with the previous charging stations so we are used to it….I find removing the cases regularly means we give the iphones and ipads a good clean..you may be surprised at how much dust etc gets stuck behind the cases!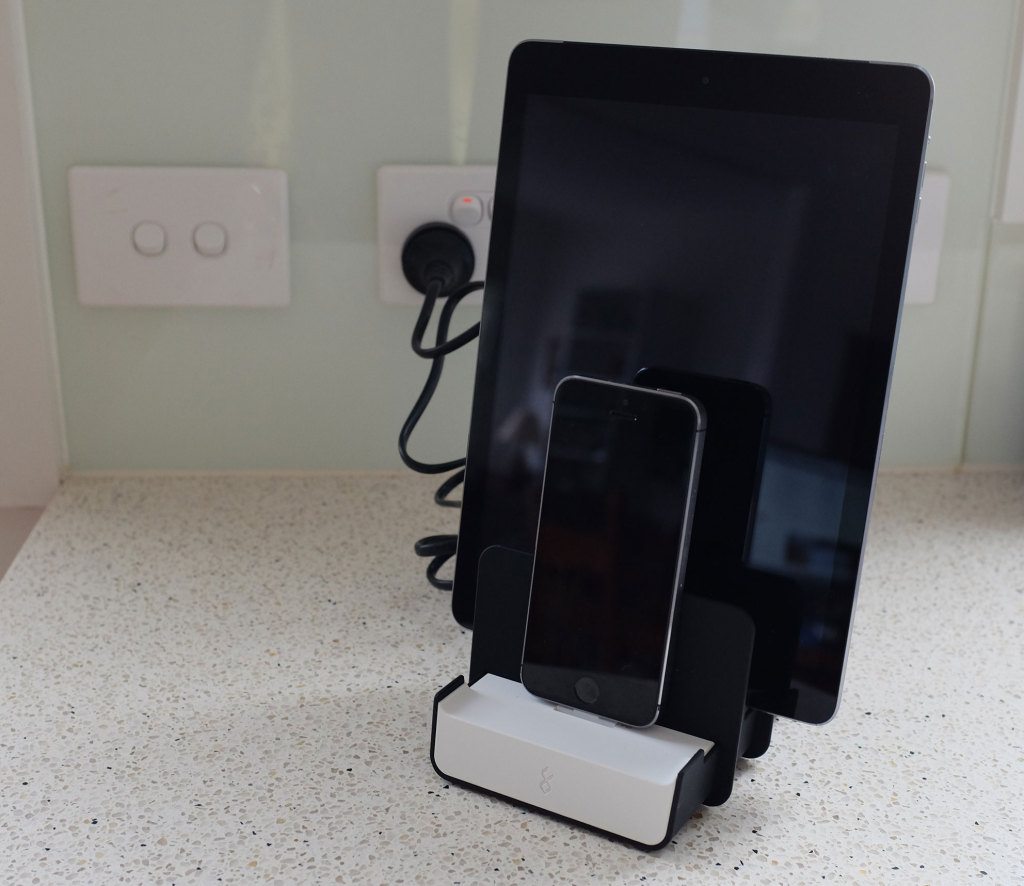 But if you have a case that is hard to remove, this may not be suitable for you…keep in mind that you can still plug into the USB ports on the side without having to remove the case.
Another thing to note….if you want to use the USB ports, this charging station does not come with any connector cords, just the power plug.
I can now charge all three of my "iGadgets" at once from the same station…no more running out of power points…crisis over!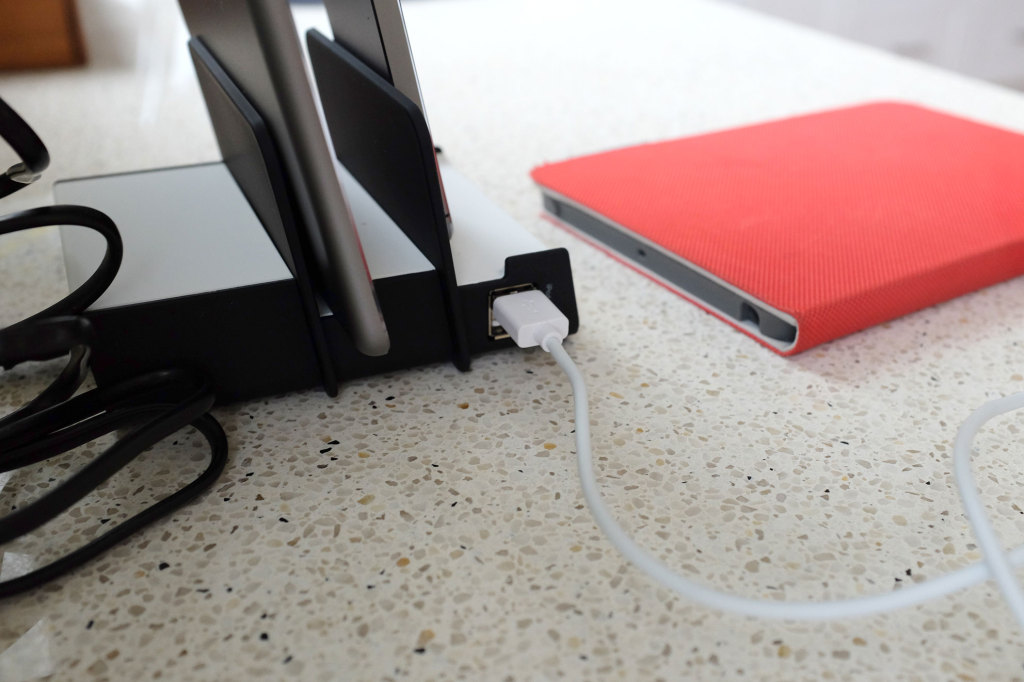 So if you have issues with too many gadgets and not enough power points, this could be your solution….would make a handy gift idea too!
The Blue Flame 4 Device Docking Station is available from the Apple Store…both online and instore.
We bought ours from the Apple Store in Chadstone, VIC – AUD$119.96
Please note: this is not a sponsored post! My opinions are, as always, totally my own!