Today is the 1st of November, which means Frocktober for 2015 is officially finished.
The challenge I set myself was to wear a different dress every day…that's 31 days …31 dresses.
And I am a bit embarrassed to say that I met the challenge easily…I even have a few dresses spare!
Seems I really do love frocking up!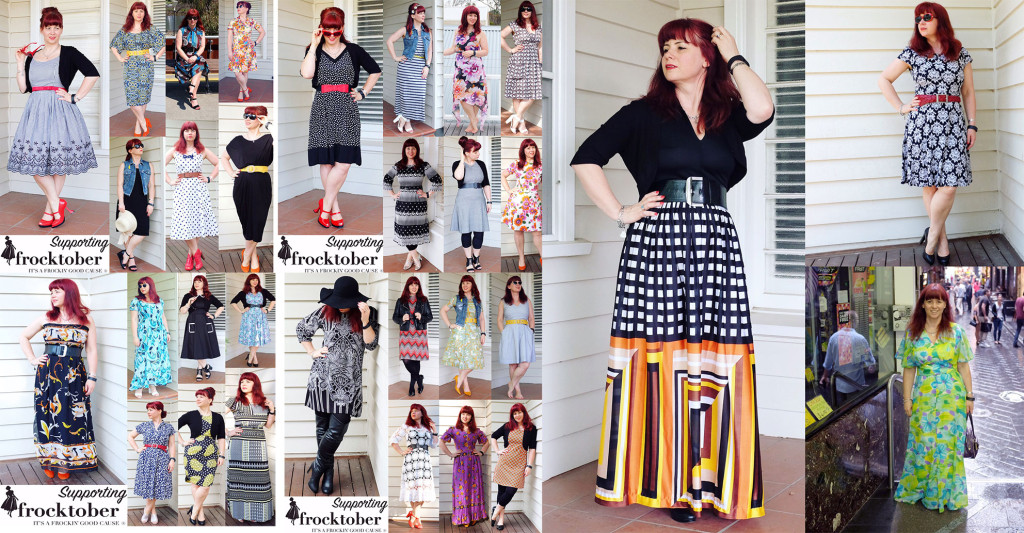 But we must not forget that there was a serious message behind Frocktober…a message about the devastation ovarian cancer causes amongst our female population.
One woman dies of this cancer every 10 hours.
One in 90 Australian women will develop ovarian cancer in her lifetime…on average, 3 are diagnosed every day.
The big trouble is that this cancer is often found too late, due to there being no early detection test.
Wearing a Frock every day was not only about raising awareness about this horrible disease, but also about raising funds for the Ovarian Cancer Research Foundation.
The Foundation is conducting important research into developing an early detection test for this cancer, and save the lives of thousands of women.
I would like to give a very big thank you to all who donated to my Zinc Moon fundraising page…you are all awesome people!
Although I sadly fell a little short of my target…I always feel awkward asking for donations…I am proud to say that thanks to my lovely supporters, I raised $531.25!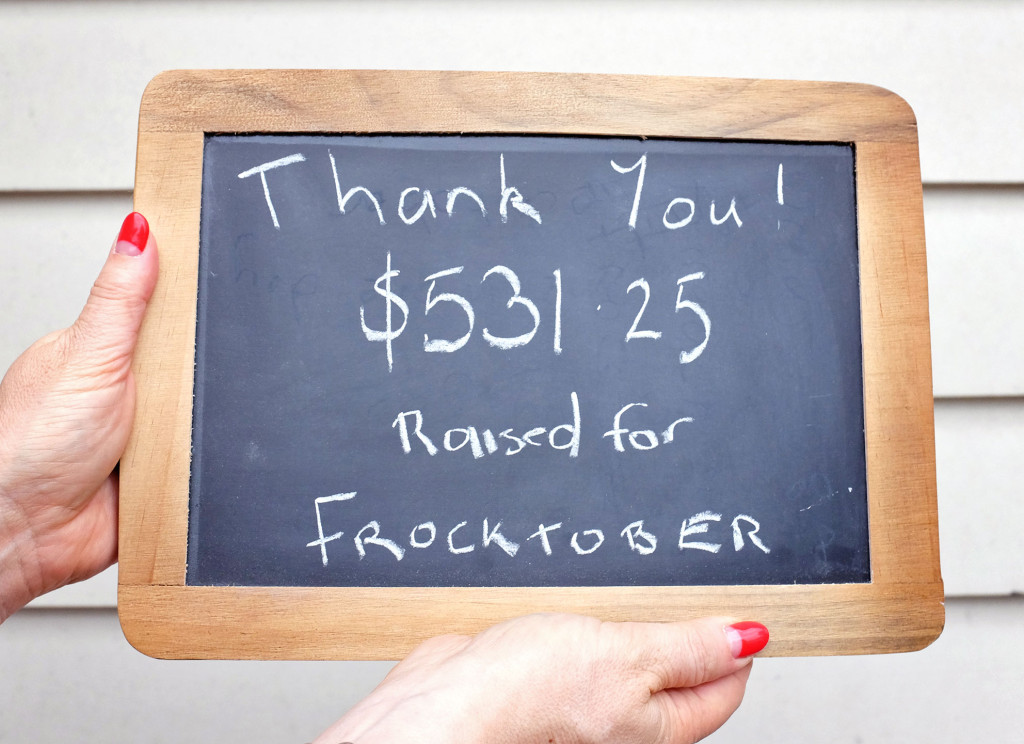 Frocking up for Frocktober 2015 has been great fun, and I was honoured to also have been featured as an ambassador.
But most of all, I am glad I was able to help support such an important cause.
And the good news is that it's not to late to donate…click on the link below, and let's kick this cancer to the curb!