I have been doing the Fat Mum Slim Photo a Day (#fmsphotoaday) on Instagram for well over a year now.
And I am proud to say I haven't missed a day since I started.
For those of you who are wondering what I am talking about, Chantelle from Fat Mum Slim blog started a Photo a Day challenge back in January 2012, and it's been going strong ever since!
There is a prompt for each day which you can use for inspiration, and you can then share your photo across the various social media platforms.
When I joined in, we used to get our prompt lists weekly, but now the lists are monthly.
There is also an app called Little Moments, which gives you reminders as well as providing photo editing.
I love the challenge because I love taking photos, and this gives me an avenue of where I can show them as well as being part of a fantastic community!
Some people are purists, only posting photos that they have taken on the actual day.
I work on the proviso if I haven't come across a good shot relevant to the day's prompt, then I will delve into my archives to see what I can find.
Which is actually quite fun as I often come across images I had long forgotten about.
Sometimes I am organised and will plan ahead…sometimes I take a photo at the last minute…

Often images from a daily prompt are featured on the Little Moments App account..an honour considering how many thousands of people take part in the #fmsphotoaday community.
And this morning I woke up to find one of my images had made to a feature grid…the prompt was Book and I took an image of Chapter One, a book which I have just finished and reviewed.
That's my image on the top left…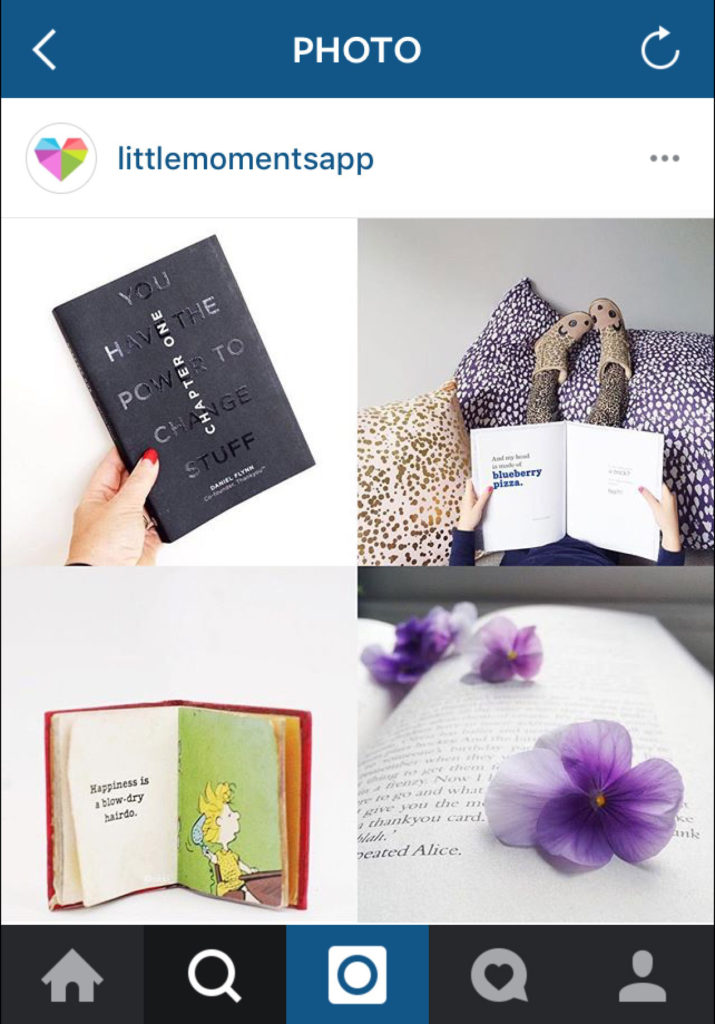 It's a small thing but I have to say it was a really nice way to start the day having something you have captured featured for all to see!
Want to join me in doing a photo a day…here is May's list to get you started!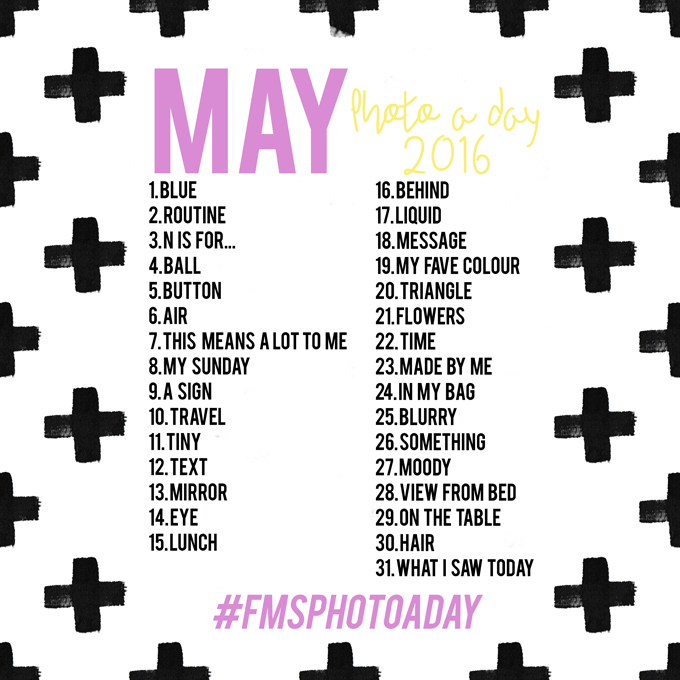 Do you do the FMS Photo a Day Challange? If so, why do you join in, and how long have you been doing it for?
Share in the comments below as I would love to know!