When faced with a food court, I usually run the other way as there is not much available that I can safely eat…I am severely lactose intolerant, plus a suspected coeliac.
But there is now a healthy "fast food" option that has choices that I can have, with a menu that is paleo inspired, always gluten free and no added sugar.
In the Emporium Shopping Centre in Melbourne, plus four other locations across Australia, you can now find Thr1ve…yes that is a 1…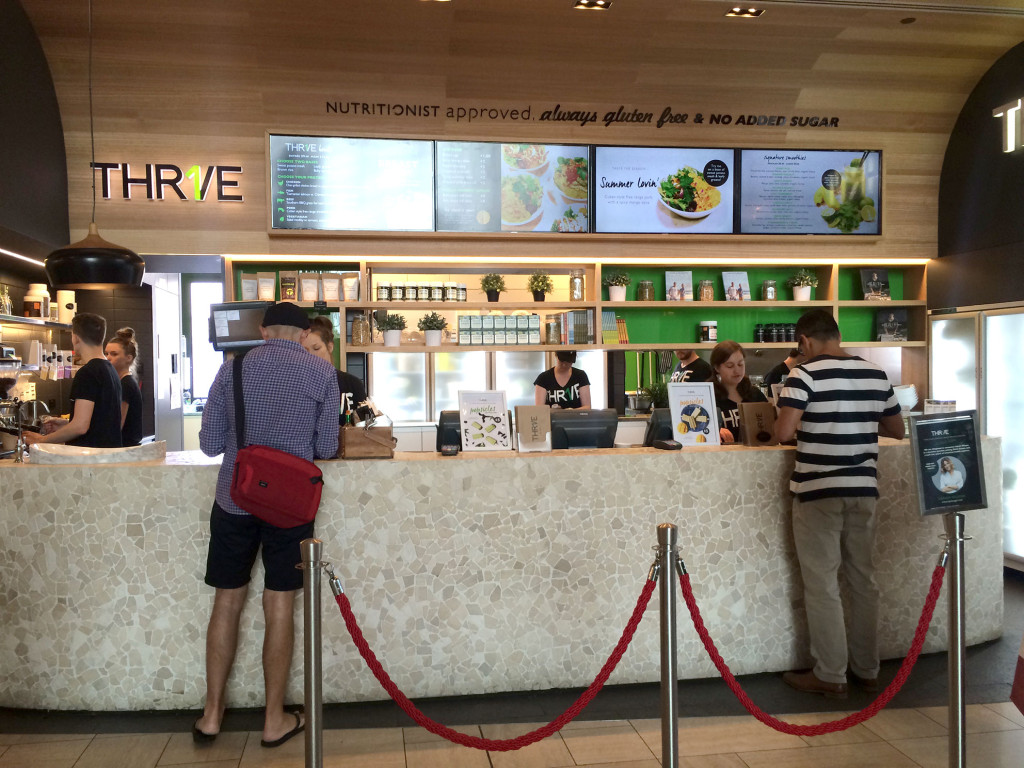 My husband read about ThrIve on social media, and when we were last in the city, we went via the food court to check it out.
We didn't have time to have any food, but I grabbed a menu to check out what was available…and there are some yummy choices.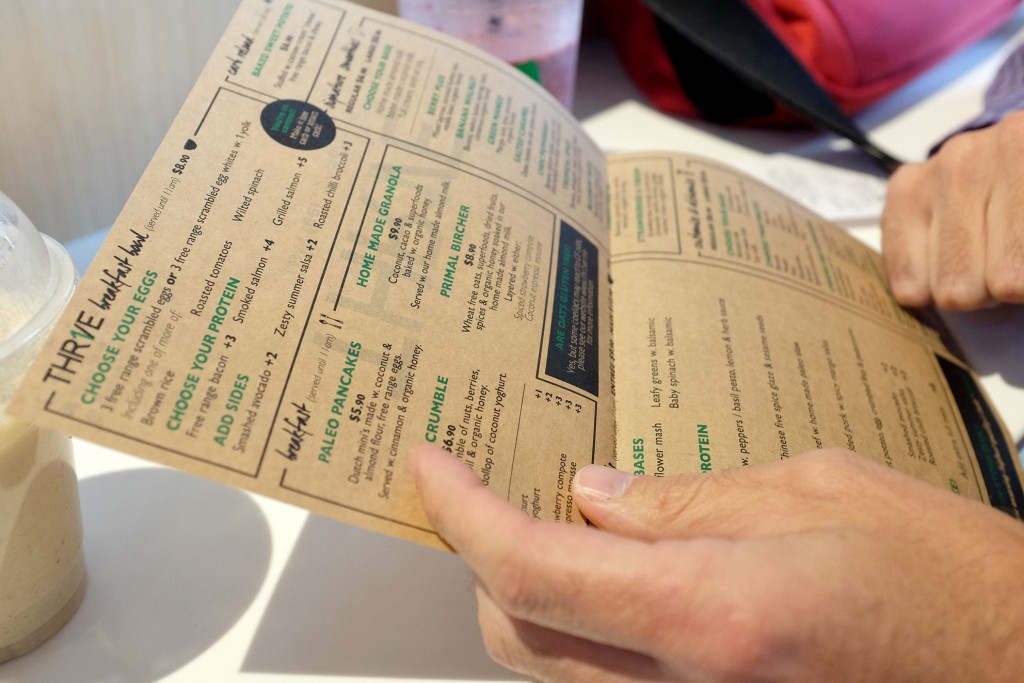 For example, there are Paleo Pancakes available for breakfast…mini pancakes make with coconut and almond flour with free range eggs…I am definitely going to have to try those one day.
And for lunch, you can have a Thr1ve bowl…chose two bases such as sweet potato and cauliflower mash with leafy greens…and add your protein, such as chicken, fish or beef…there is a vegetarian option available too.
We did have time for a couple of smoothies….I had the Salted Caramel with soy milk….he had the Berry Plus with almond milk….both delicious…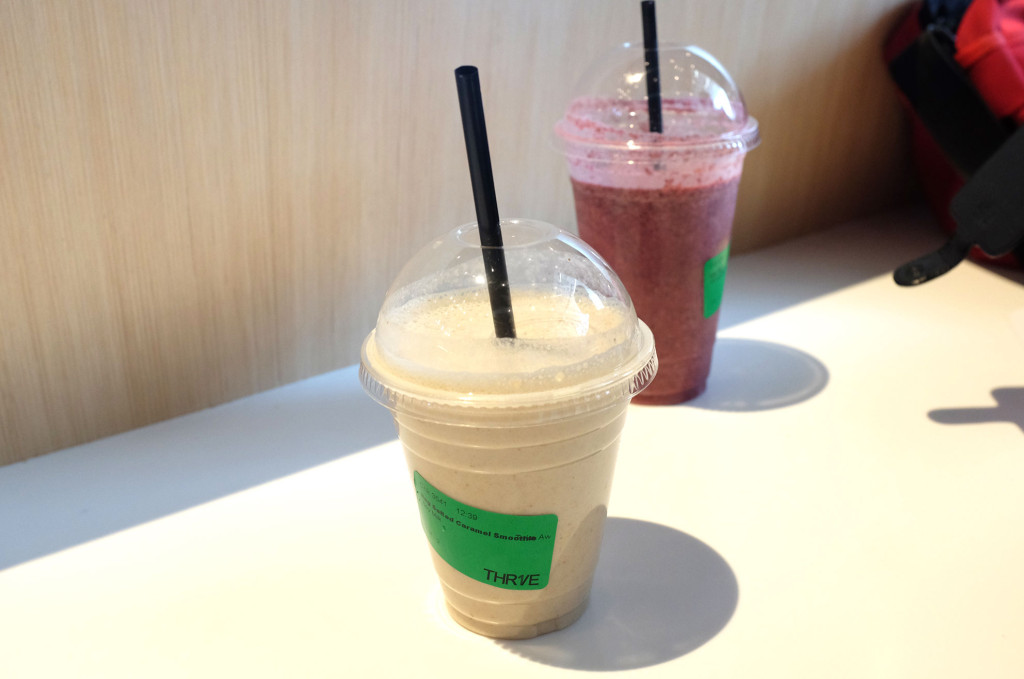 There is also the option to "customise and alchemise"…in other words, put together your own super smoothie by choosing a base, and adding fruit, superfood, a sweetener if required and butter or spice.
Organic coffee plus Tea Tonic tea is also available…with your choice of almond milk, coconut milk, full cream, skim and soy!
And it is interesting to note that ThIve make their own nut milks and butters fresh in store daily.
Breakfast at Thr1ve is served till 11am with other meals and treats available all day.
I have to say it is great to find amongst all the normal fast food options, a company whose aim is to provide a healthy alternative with real food, and also caters for people like me who suffer intolerances/allergies.
Obviously, not all the menu is dairy free so I have to be careful, but the seasonal menu allows me to customise so I can safely eat without any reaction.
I am looking forward to our next visit into town as I want to give those pancakes a try!
To find out more about Thr1ve, and the other locations, click here to visit their website!