Radhey Kitchen and Chai Bar has been on our "want to visit" list for a while, but we never seemed to time being in Brunswick St, Fitzroy when it was open….until last weekend!
It was a very hot, Sunday afternoon so we thought it would be a good day to check it out.
We arrived just in time to grab a table , as a rush of people came in out of the heat as soon as we sat down.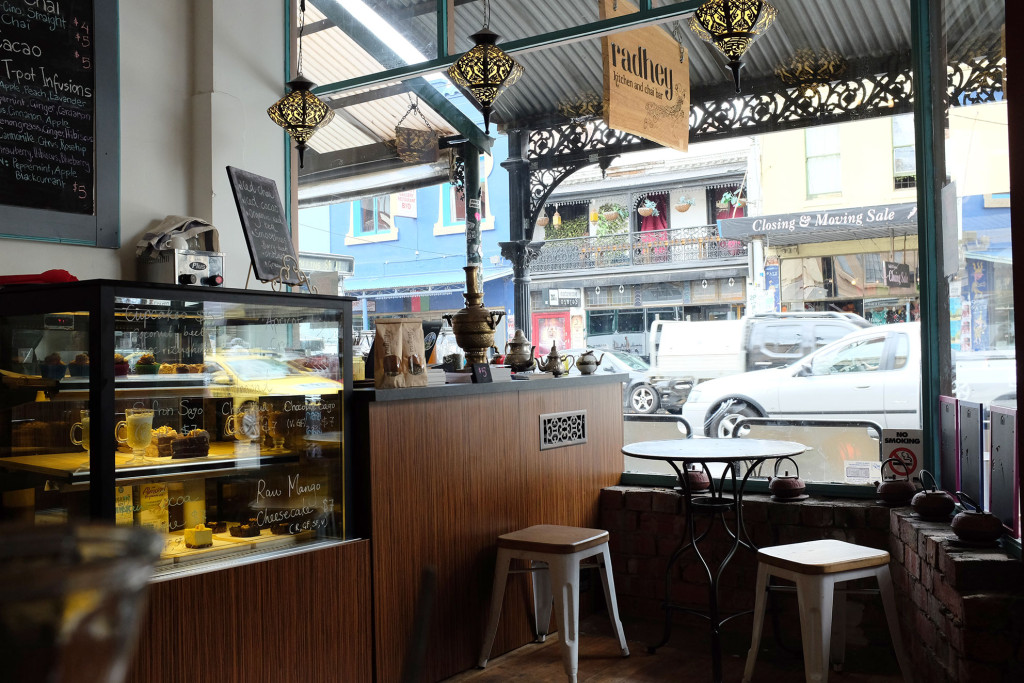 Radhey serves "soul-conscious vegetarian and vegan food"…by soul-conscious, they mean they serve food which is good for your mind, body and soul, yet still tastes delicious.
The staff were really friendly and helpful, and gave us a run down on how the cafe works, and their menu…they even took the time to ask if we had any dietary requirements and assisted me with what dairy free options I could have.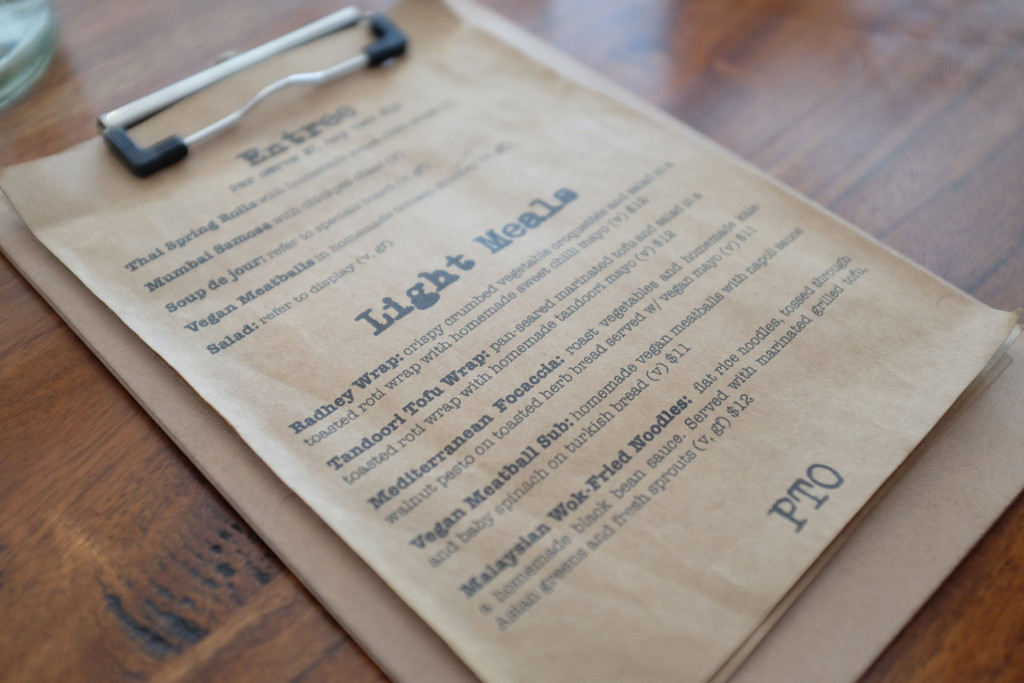 We had already had lunch, so settled on a couple of desserts and drinks.
It was hard to decide what to have, especially as everything in the dessert cabinet was dairy free…heaven!
I couldn't go past the Raw Mango Cheesecake…divine!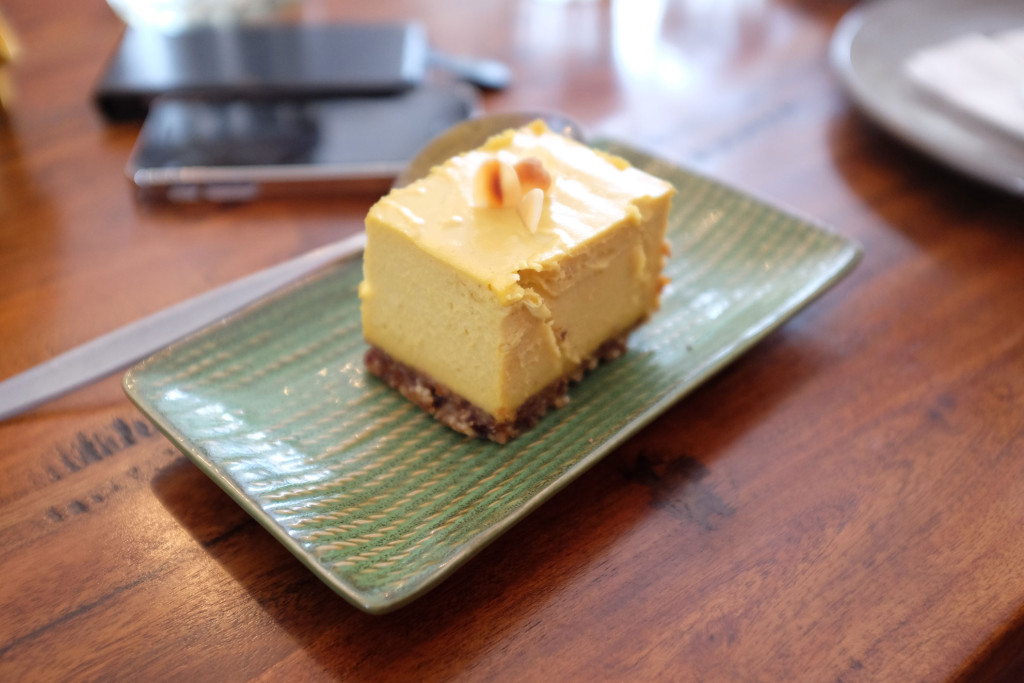 My husband went for the Cacao Sago…we have never had sago this way, but we both loved it!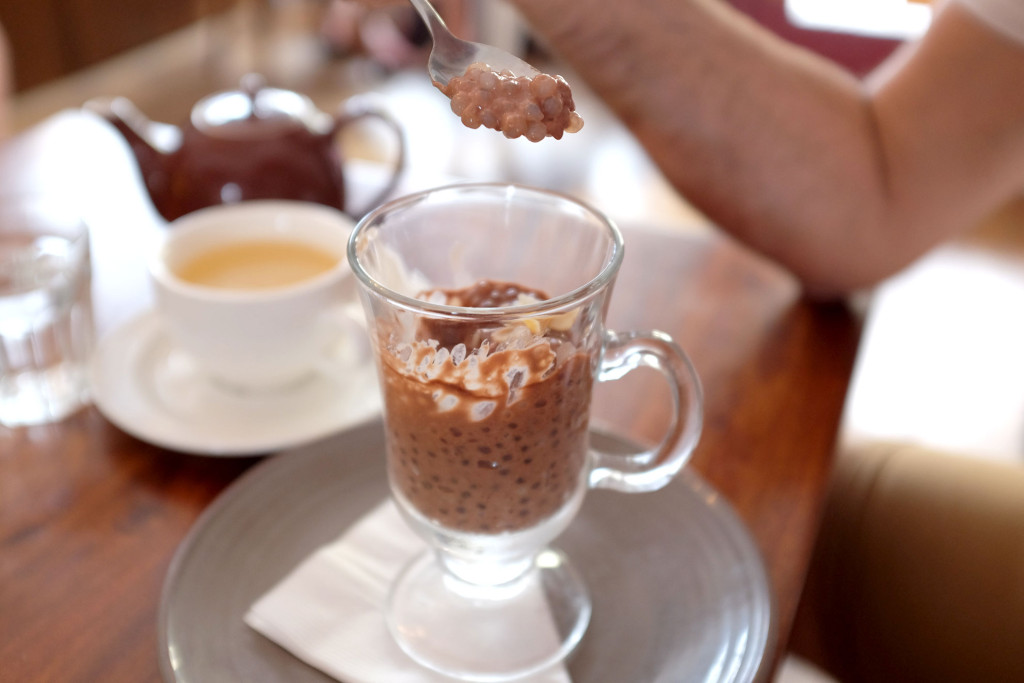 Although Radhey specialised in Chai,  my husband decided to have a herbal tea, appropriately called "Fitness"…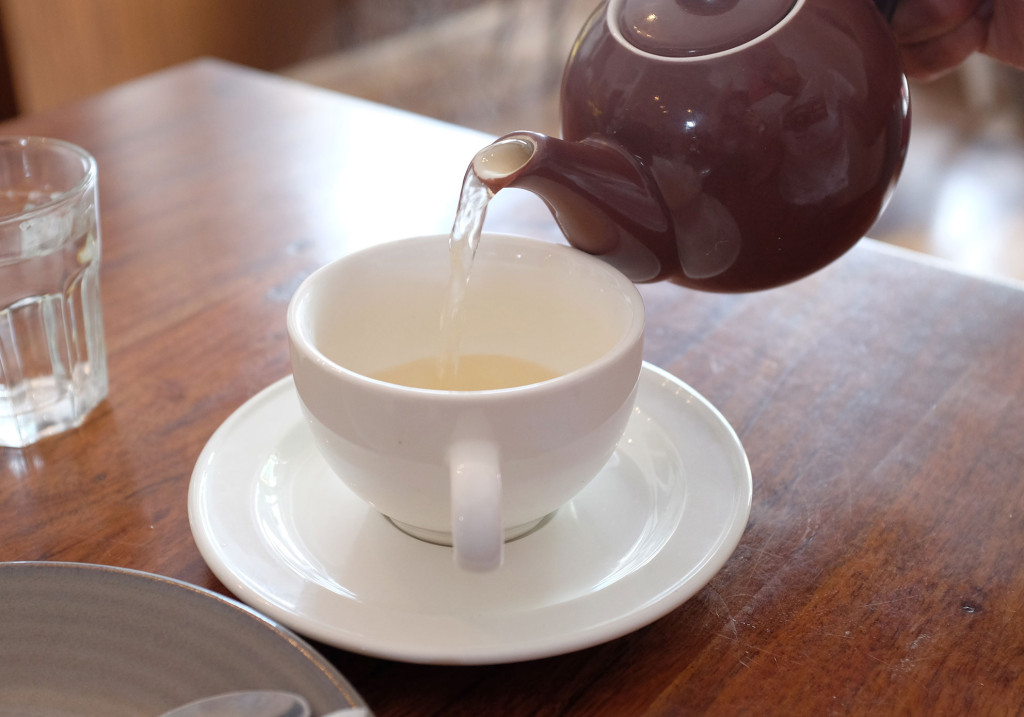 And because it was a hot afternoon, I had an iced Cacao with Almond milk, and lots of ice…perfect to cool down with…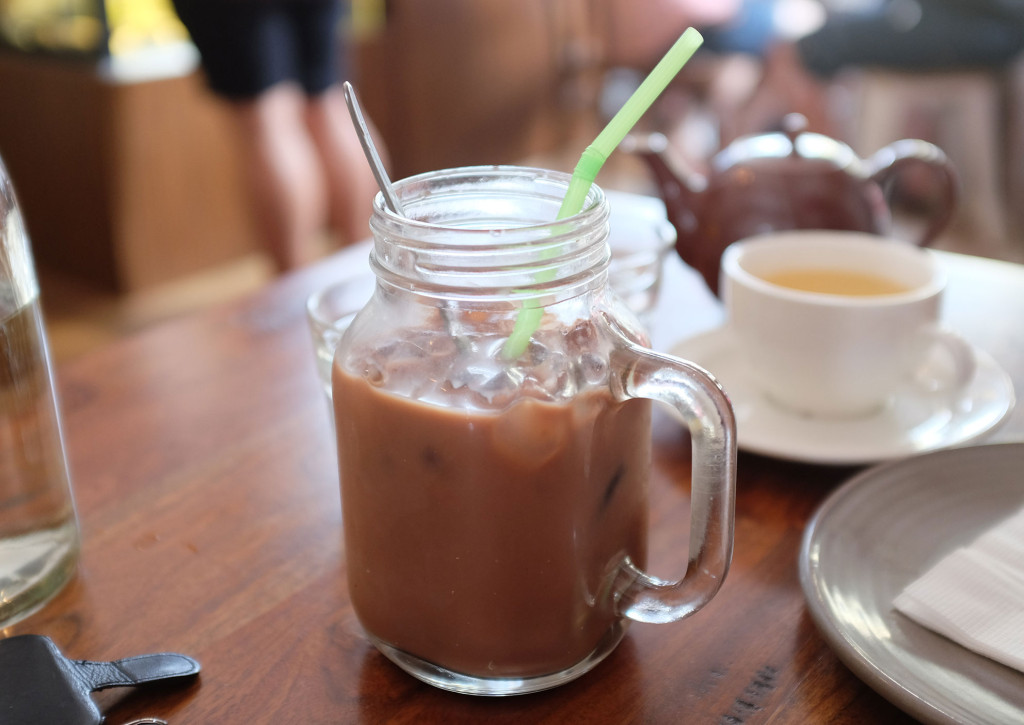 You don't have to be a vegetarian or a vegan to enjoy a visit to Radhey…we are already looking forward to heading back to try some of their meals…with dessert and chai, of course!
And going by the amount of people coming in the door, we are not the only ones who love the food and friendliness of this place!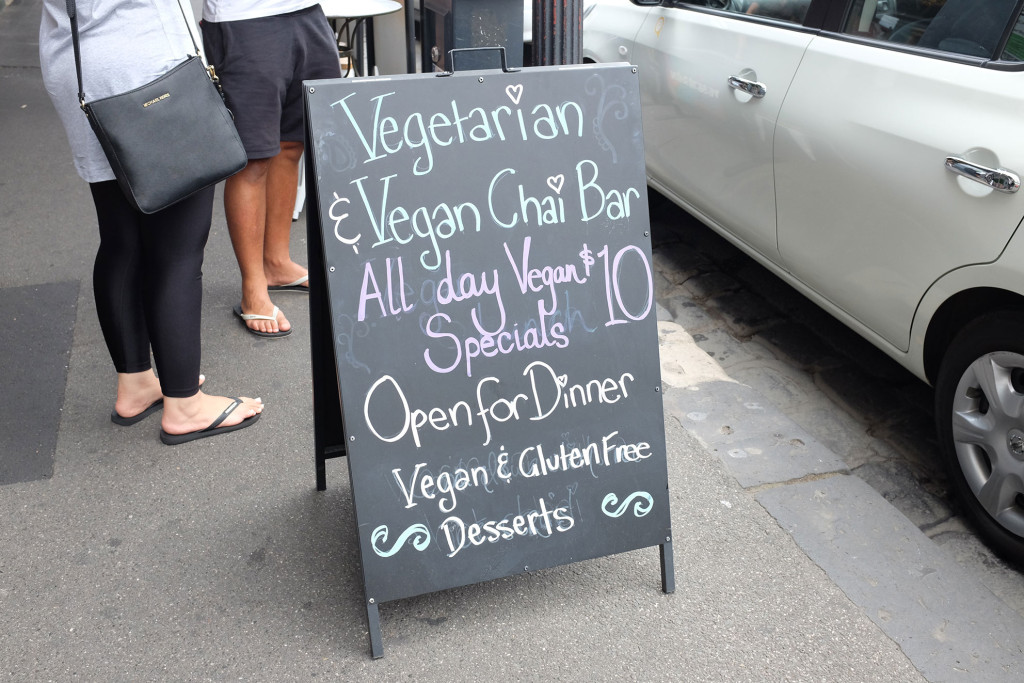 Radhey Kitchen and Chai Bar is located at 336 Brunswick St, Fitzroy
To find out more about opening times and the menu, click here to go to the website.