This is a very different Eating Out this week…its not a café that we randomly discovered, and it wasn't for brunch!
We went out with some friends for dinner, and ended up at Hogs Breath Cafe in Chadstone as it was central to where everyone was at the time.
I know this restaurant's location well, as I am a frequent visitor to Officeworks, Harvey Norman and JB Hifi which also reside in the same block…however I had never set foot inside the doors until last week.
The doors of the very first Hogs Breath were opened in July 1989 at Airlie Beach, North Queensland…and now you can find Hog's Breath Cafes all over Australia…and New Zealand!
In fact, there are eleven in Victoria alone!
Each restaurant is set up with three areas…a licensed saloon bar, a food area decked out in typical backyard outback style…the walls are crowded with unusual paraphernalia and memorabilia and seating booths set up under "verandahs"…and lastly, there is a merchandise area.
The menu is quite complex, with many meals to choose from plus different serving sizes, and whether you want vegetables, chips, salad etc…allow plenty of time to choose!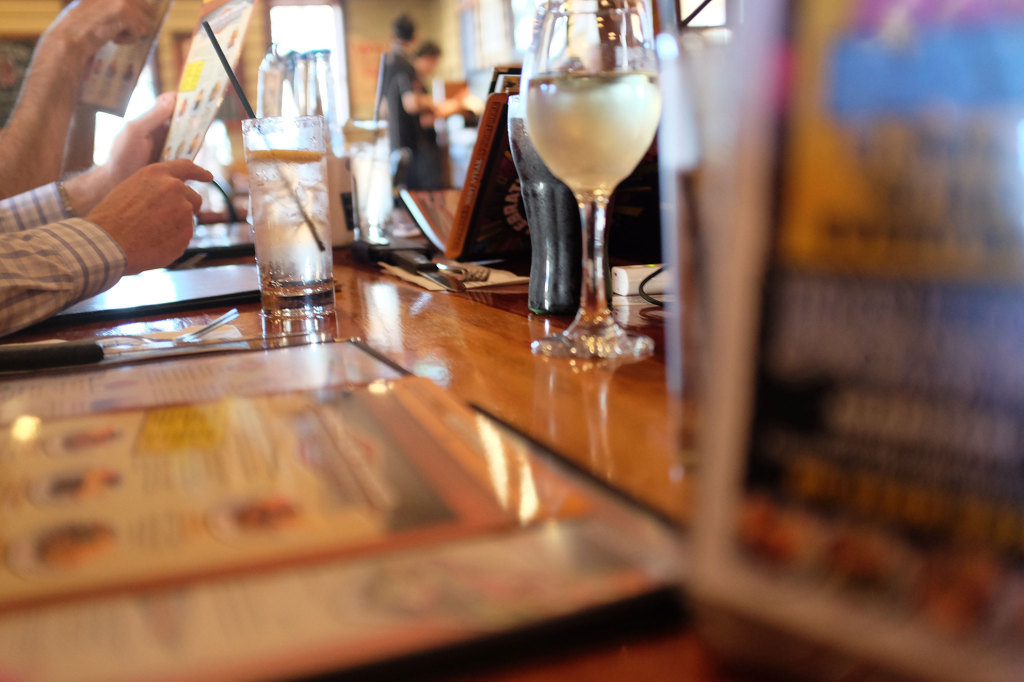 I have to say I was a bit daunted at the start but we had a great waiter, who had no issues with my dietary requirements…in fact, he was very helpful and understanding!
We were a table of six, but the meals came very quickly.
I had the smaller serve of steak, cooked medium rare…sorry, can't remember which one it was, but it wasn't anything fancy…with just veggies, no sauce…and it was really good!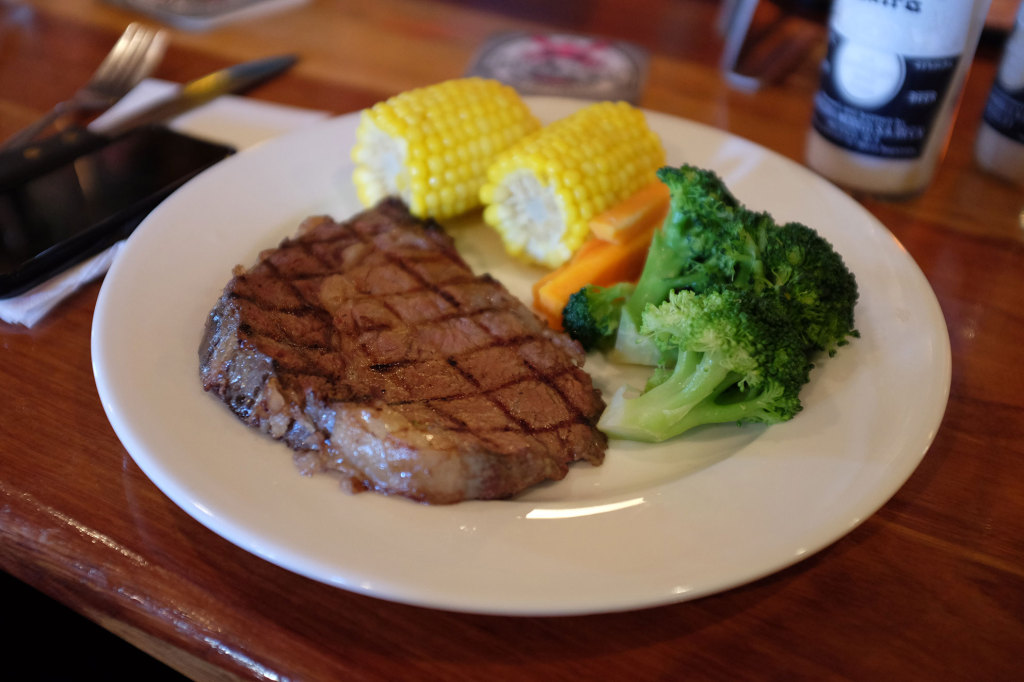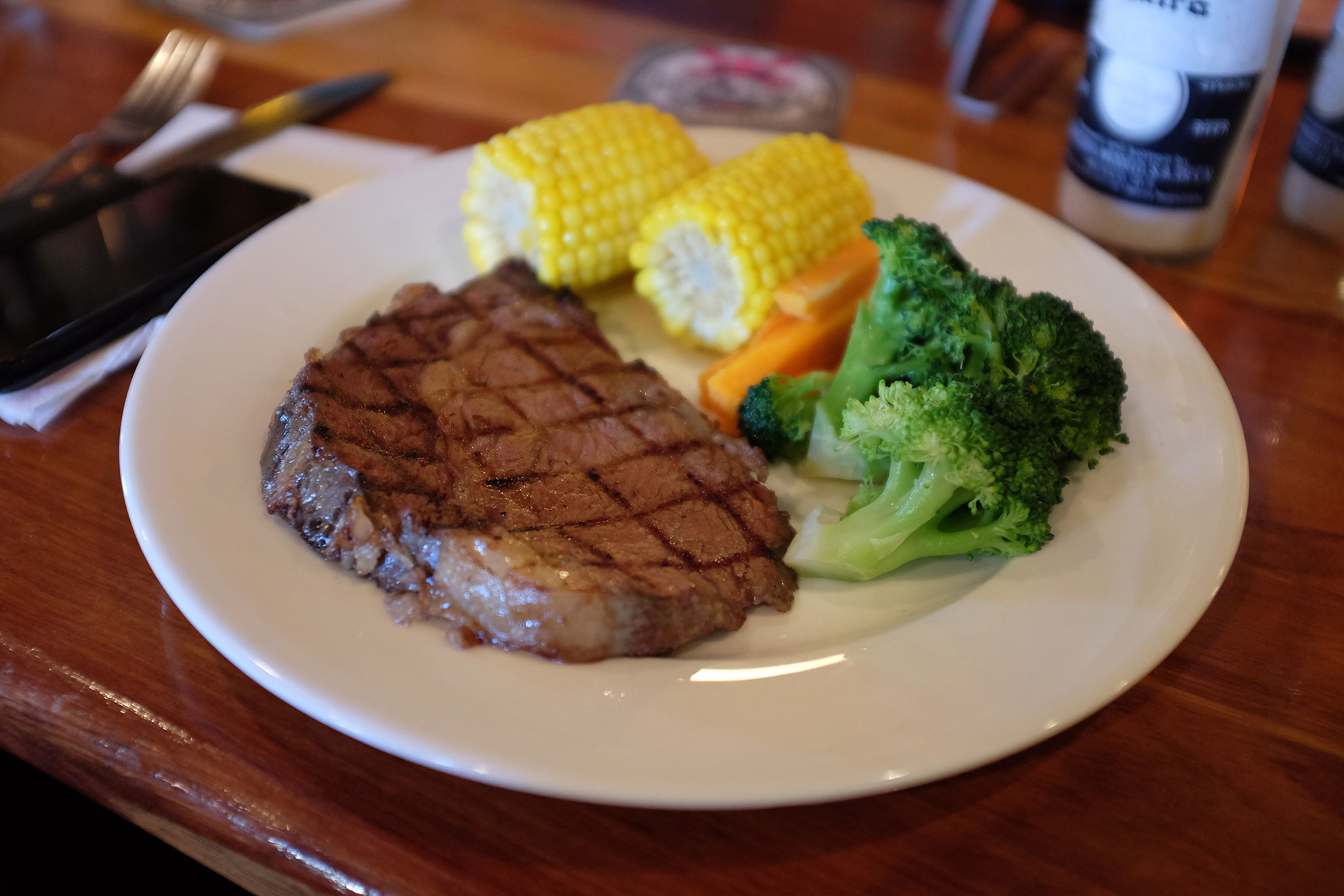 My dining companions had various other variations, including this three tiered feast….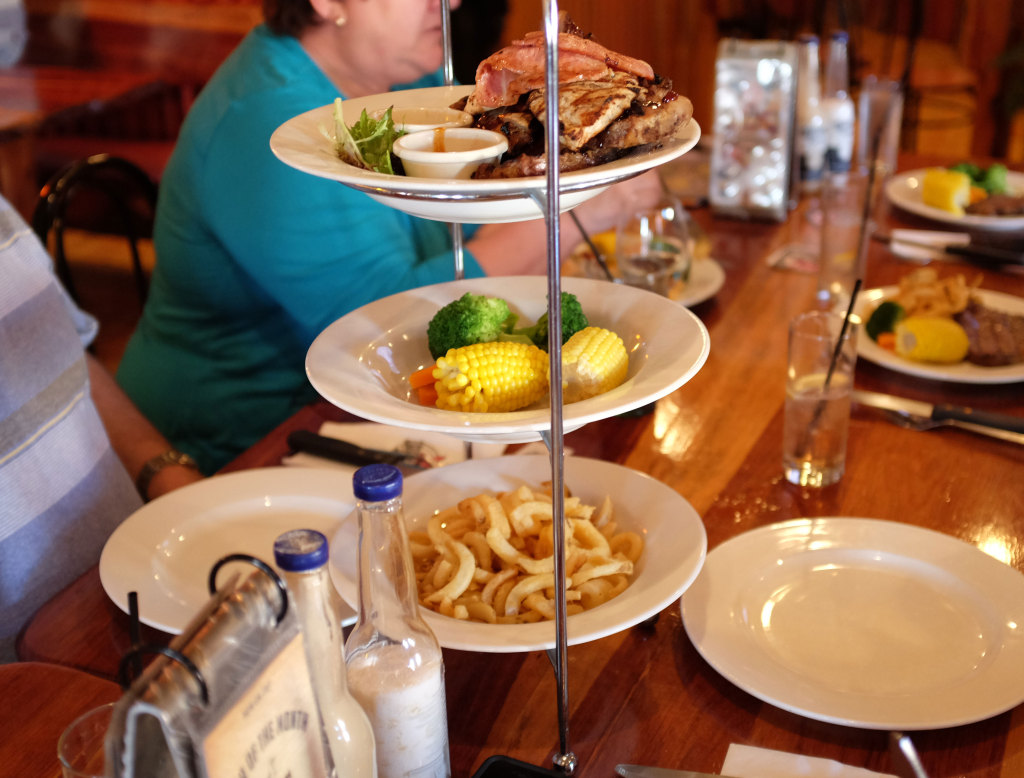 I read on their website that the basic Hog's Breath philosophy is "have fun and enjoy yourself"…well, I can say we definitely did!
Hog's Breath Cafe is not the sort of place we would regularly go to…not really our style…however, if we are in need of a good steak and a quick meal, then I have no qualms heading back!
And another good thing…I could pop into Officeworks afterwards for a bit of retail therapy…what can I say…I love stationary..and gadgets…and pens, love pens…
For more information and locations, click here to go to the Hog's Breath Cafe website!