We went in search of a quick brunch before seeing Grease, and ended up at "Brown Sugar", a little cafe in a narrow busy Melbourne laneway called Block Place.
Since visiting this cafe, I did a quick search on the internet, and found quite a few negative reviews of this place…which would have definitely put us off going there if we had known….especially as we were limited with time.
However, we had no problems at all!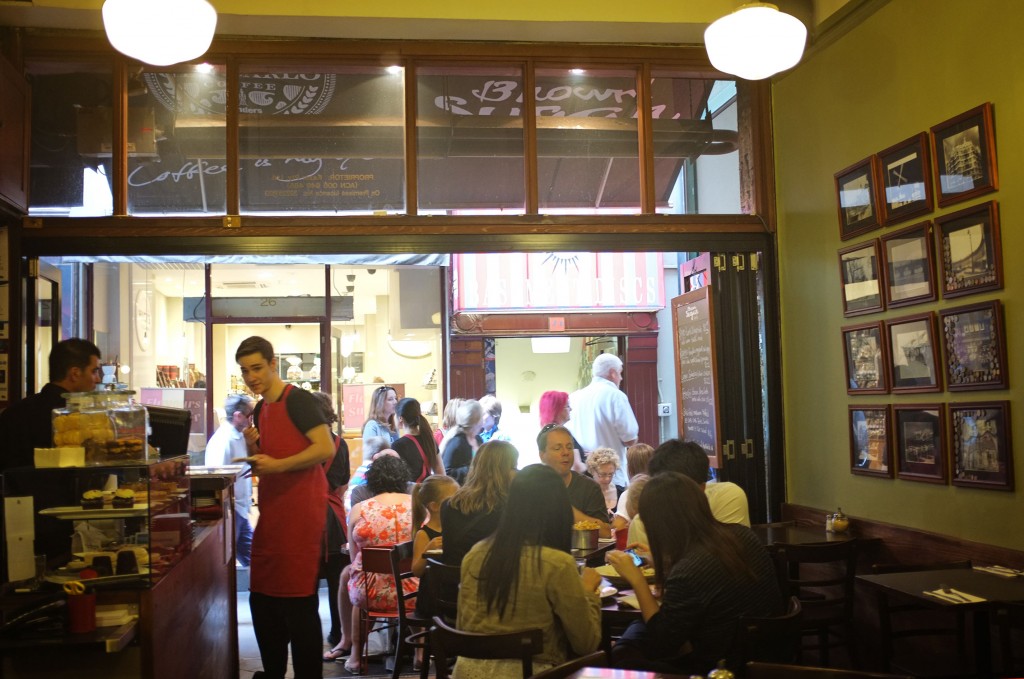 For those who don't know, I am Lactose Intolerant…very badly…so I have to be very careful what I eat.
We had a quick look at the menu outside, and were greeted by one of the waiters, who assured us that they would be able to do a dairy free meal for me.
And I have to say the staff who served us were excellent….they were helpful, and more then happy to discuss my food options.
I chose poached eggs with mushrooms and tomato, but the chef was worried that there might be some dairy on those particular side dishes…I have been caught out before as butter has been used for cooking…so instead, they organized avocado and smoked salmon to go with the eggs…perfect.
And we were pleased to discover that they made real Chai tea with tea leaves, not the powdered version…with soy milk of course!
Some of the reviews I read complained about the coffee and long waiting times for food to be served….
Can't comment on the coffee as neither of us drink it, but our chai tea came quickly, and the meals were served within 15 mins of ordering.
We were finished and able to head off to the theatre with plenty of time to spare .
I can report that I had no reaction to the food at all….which was a relief, as it would have been awful to have a reaction during the musical!
So I am not sure if there has been a change of management/staff, or we were just there at a good time, but we had a pleasant brunch and would go back there again!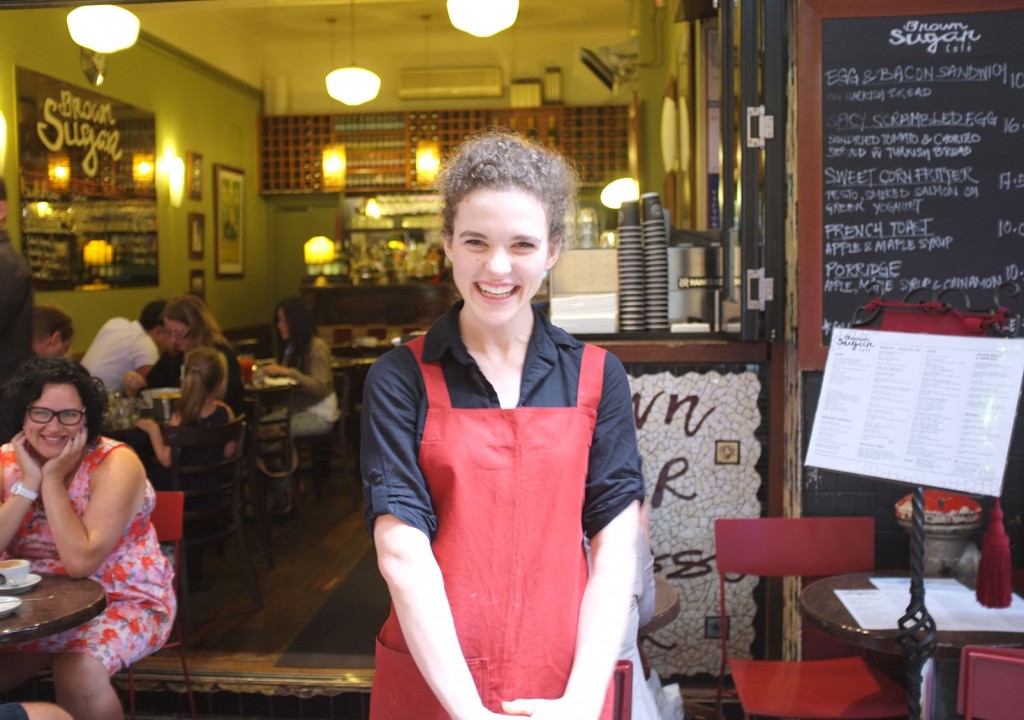 Brown Sugar is located at 25 Block Pl in Melbourne, VIC, Australia
Please note: this is not a sponsored post – we randomly chose to eat at this cafe!