Every now and then you find a place that does things a little differently..perhaps even a touch quirky…Grace in Fitzroy is one of these places…
And we absolutely loved it!
Located in Rose St, just near the Rose Street Markets, the cafe faces north, so you can sit outside on the verandah, and soak up the winter sunshine.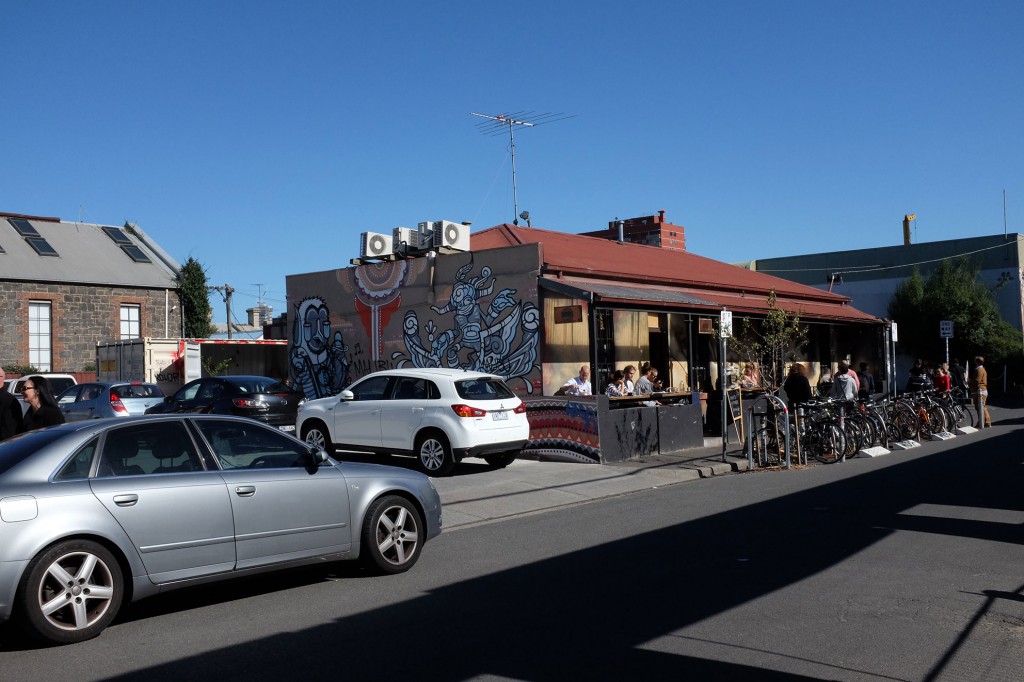 On this particular visit, we ended up sitting inside, which meant we could check out the vintage flavoured decor!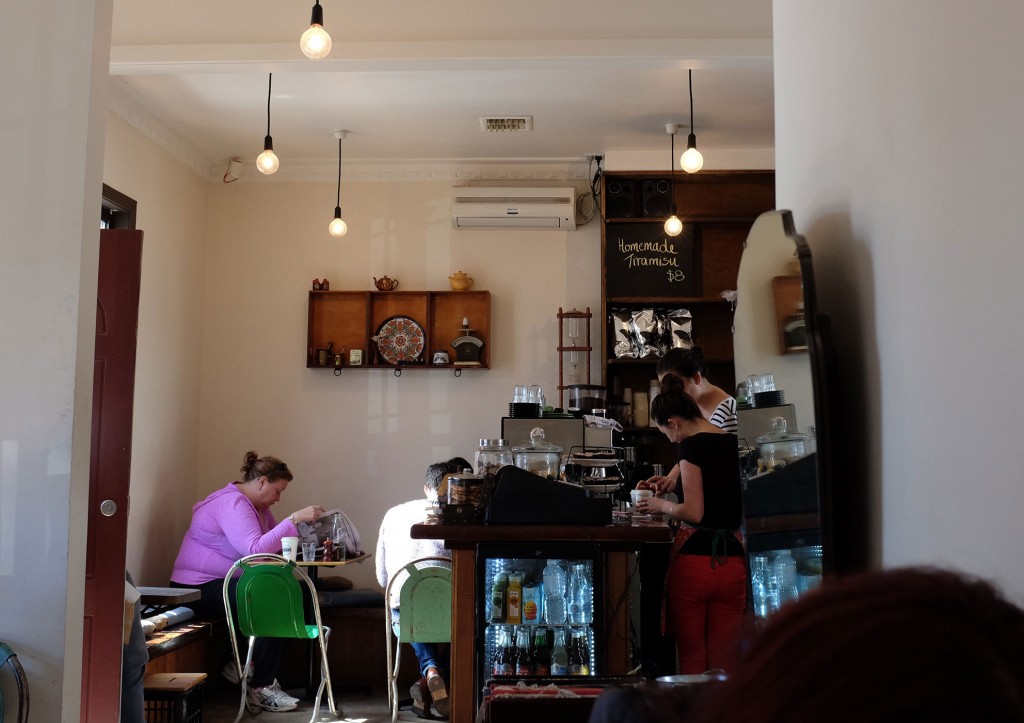 I heard a rumour that the building was actually used as a brothel in a past life….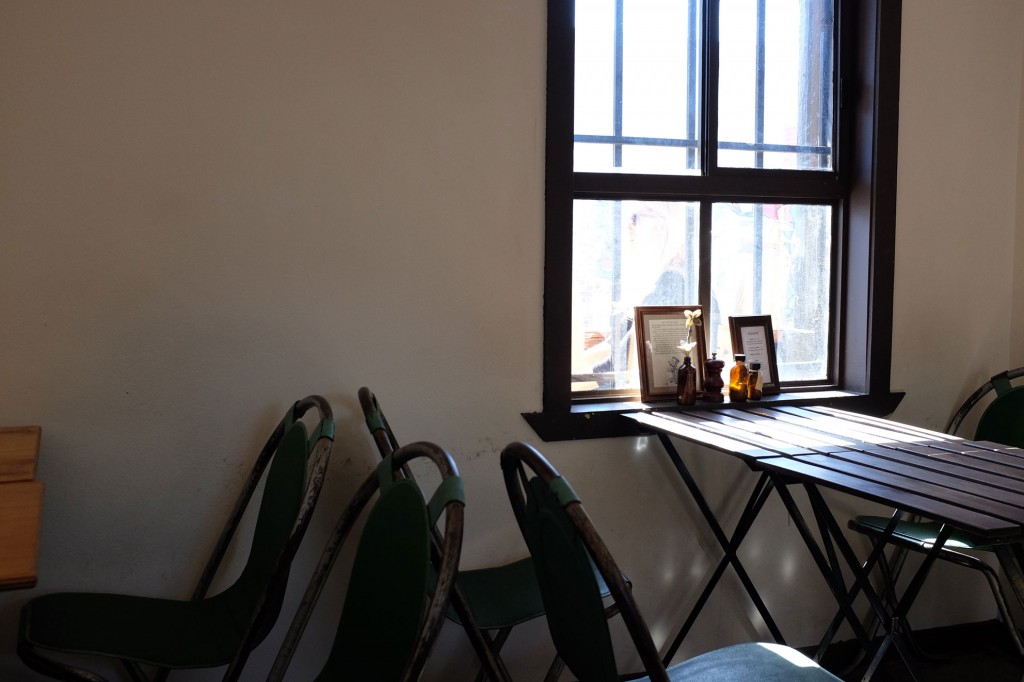 The menus came in old book covers…the specials in a photo frame!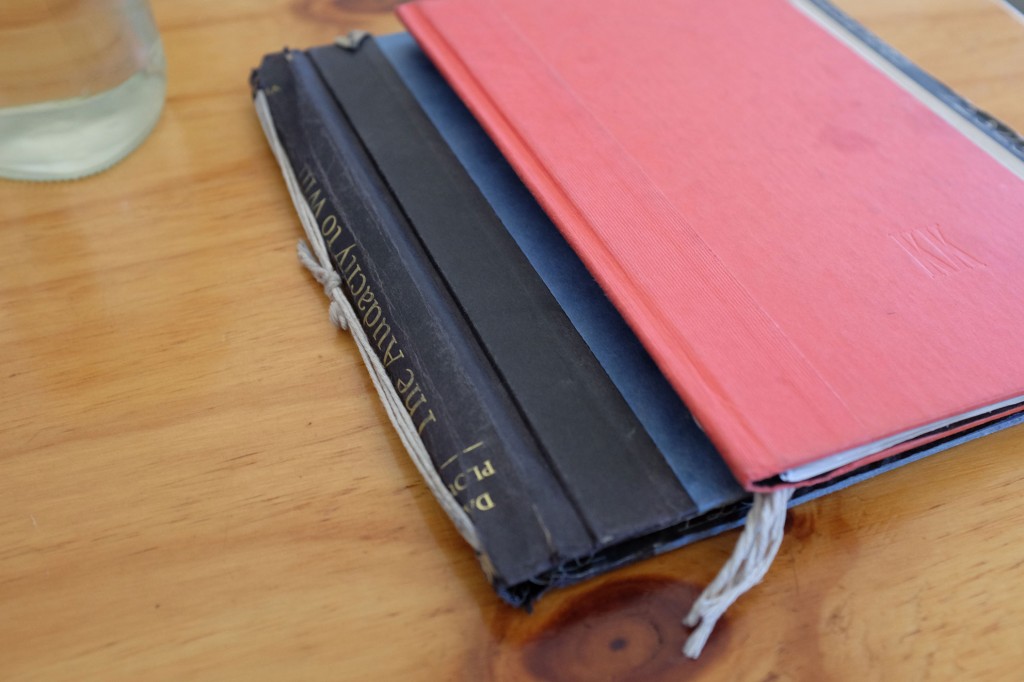 We choose Bombay Chai, and look how it was served!
The trays were photo frames with a page from Alice in Wonderland, with op shop teapots, cups and saucers….
How did they know that yellow is my favourite colour?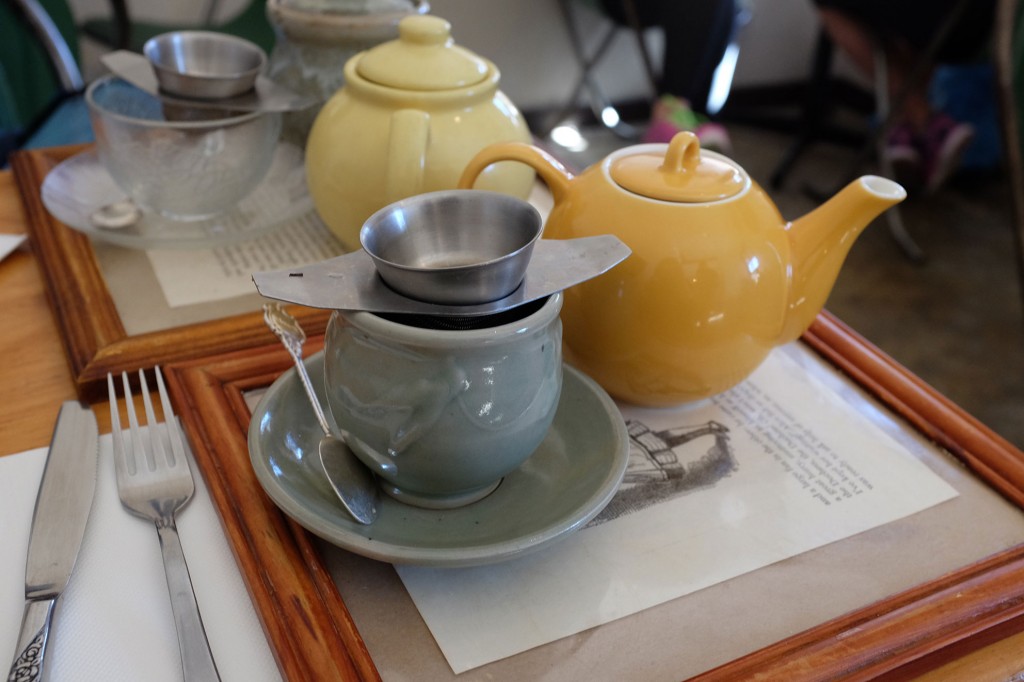 I was a bit jealous of the glass cup and saucer my husband got…have to keep my eye out for some of those on our travels…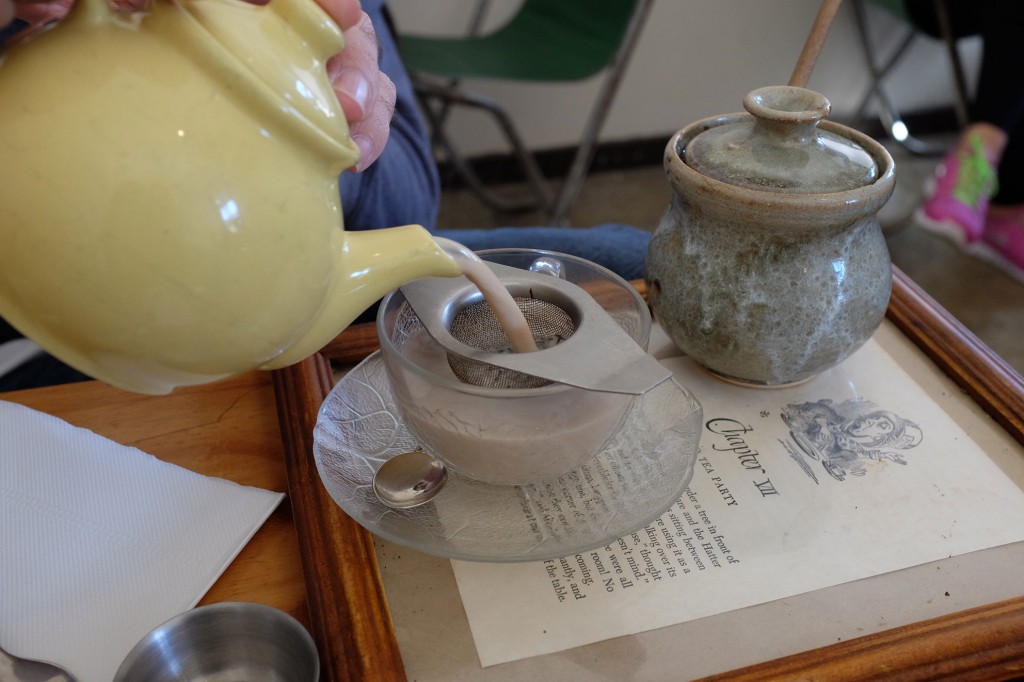 The waitress was really friendly and helpful – she went through the menu and listed what was dairy free, or what could be made dairy free…and there was quite a selection to choose from!
My husband had the Brat….which stands for bacon, rocket, avocado and tomato!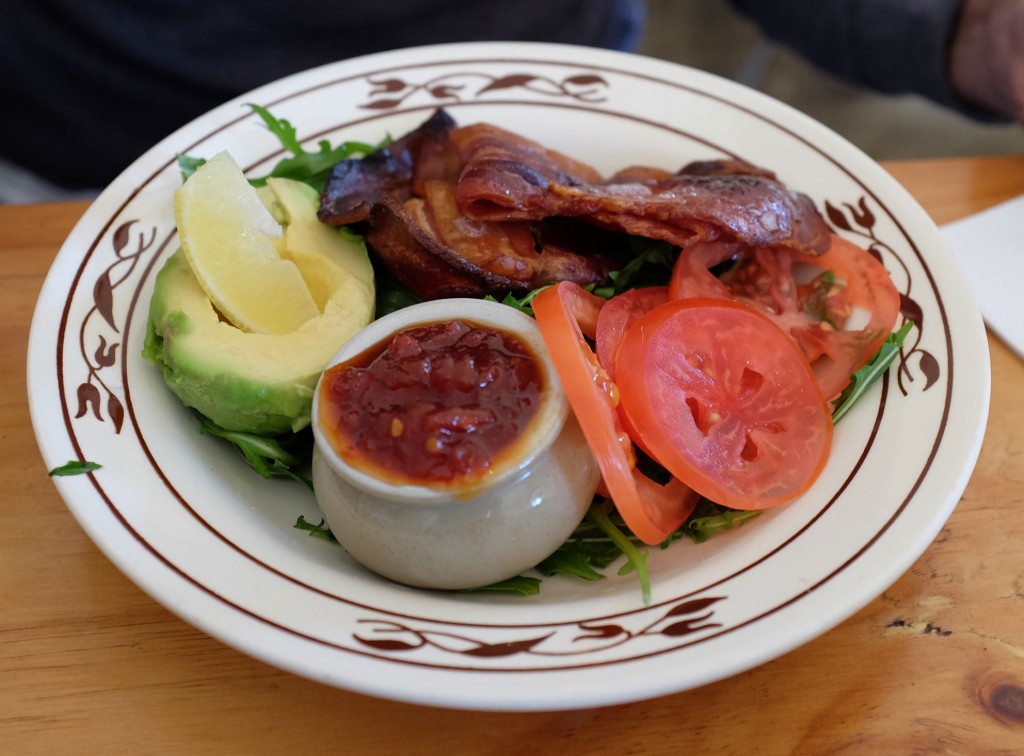 And I had the field mushrooms..with the extra addition of goats cheese…totally delicious!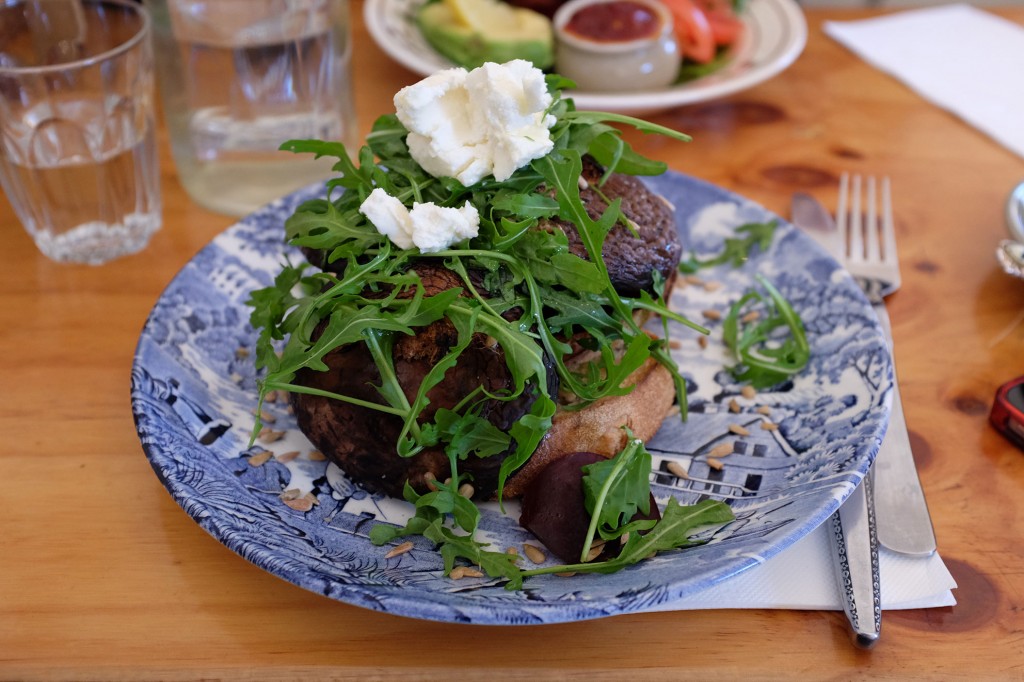 We loved the old band hall chairs…brought back memories of long rehearsals sitting on chairs like this…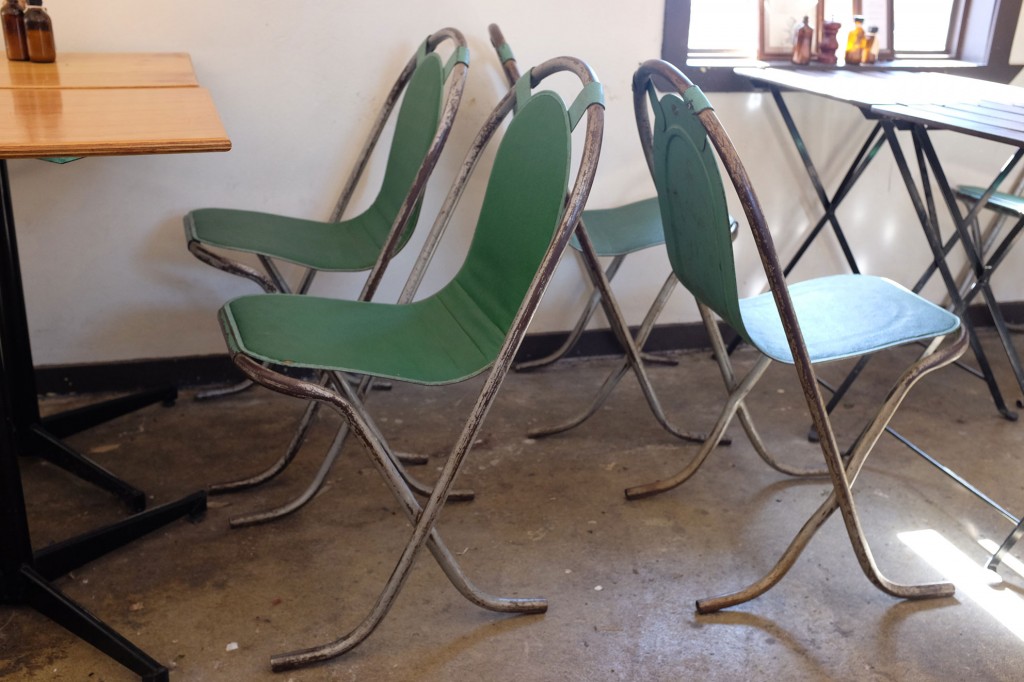 And the clever origami paper flowers on the tables…love…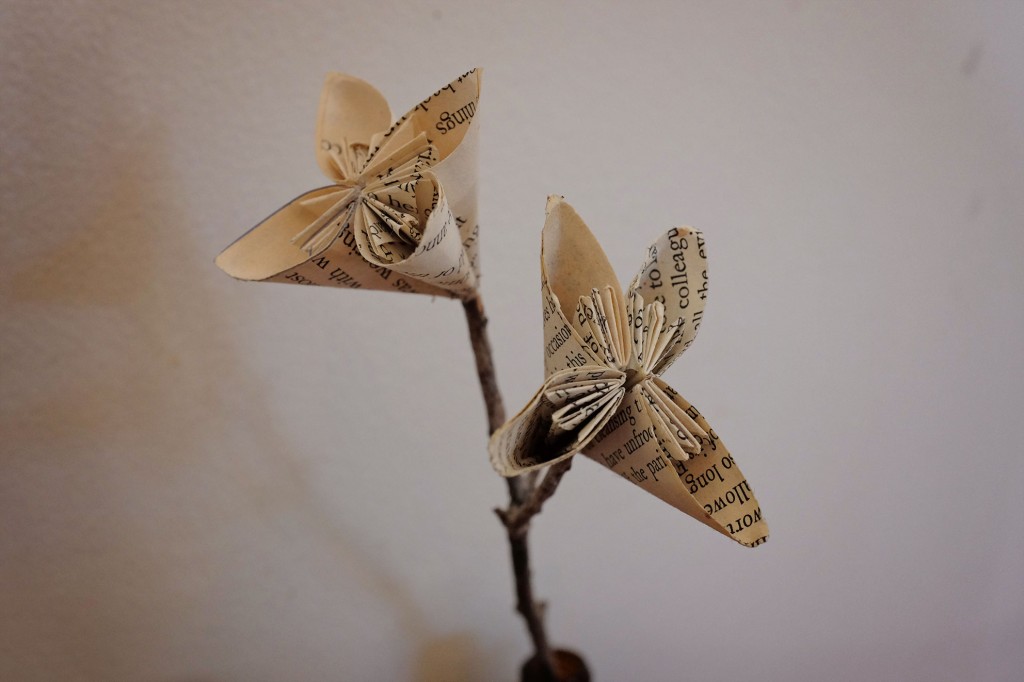 We indulged in another chai each before reluctantly heading off….I so want to find some glass cups and saucers like these…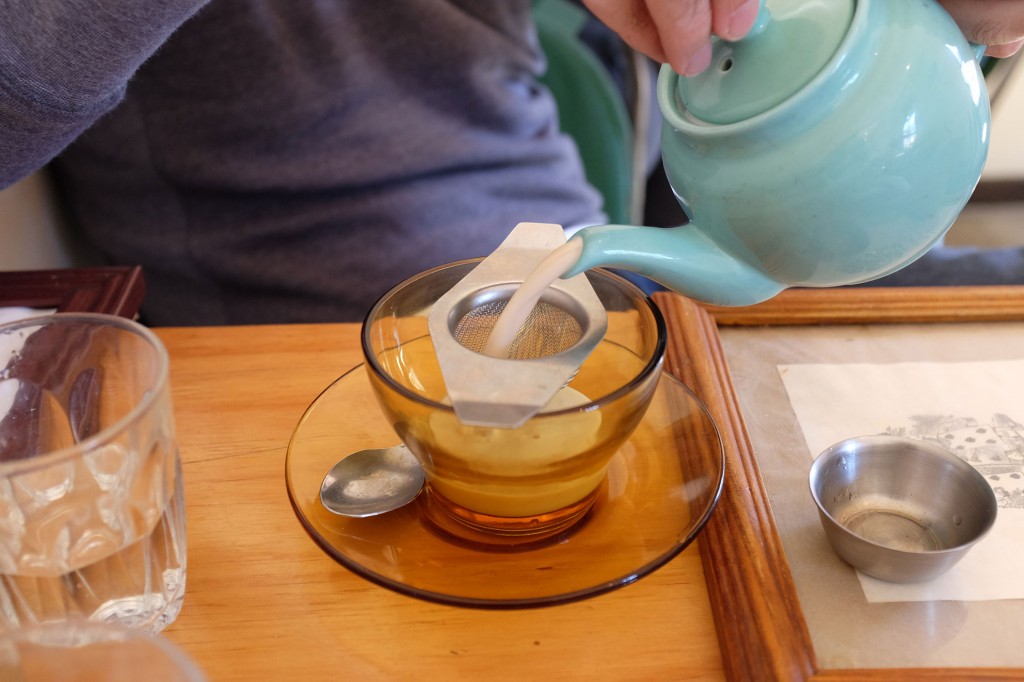 We visit many cafes and restaurants on our brunching adventures, but Grace is one we will definitely revisit!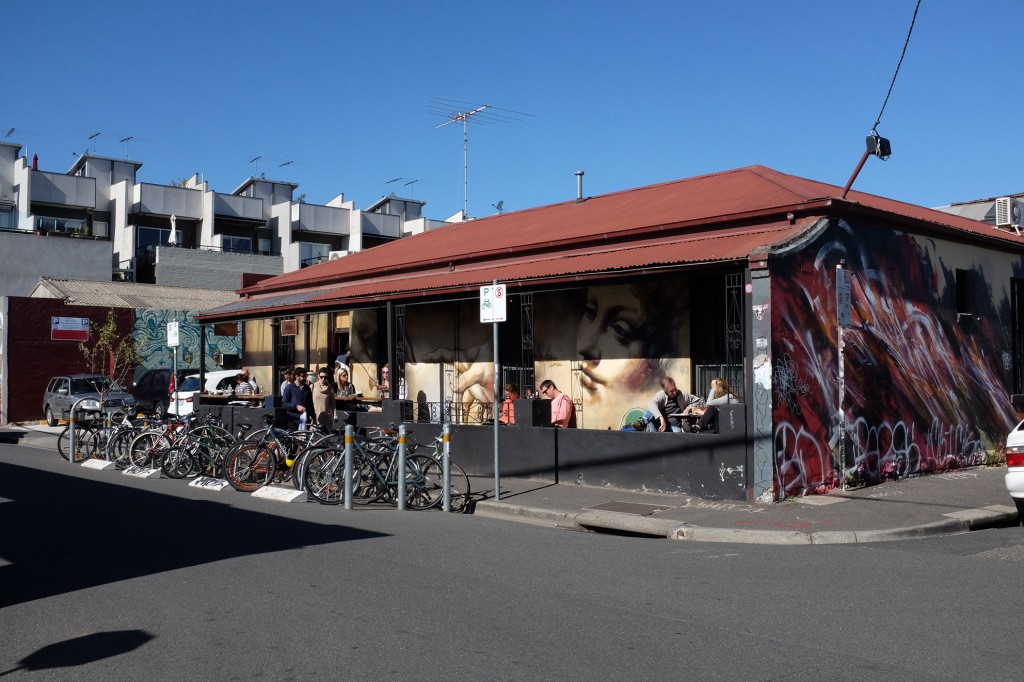 Grace is located at 76 Rose St, Fitzroy