So my Christmas decorating continues…
Spot Two…the bench under the TV!
I wanted a balanced look so decided to go for two small trees to sit either side. Found exactly what I wanted at Bed, Bath N' Table and got two of these…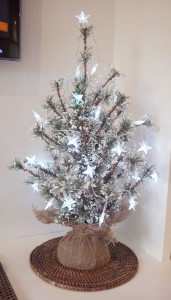 The base of each tree is wrapped in hessian..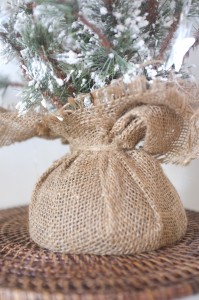 I felt like they needed something at night, so found these small battery powered LED Star lights at Kmart!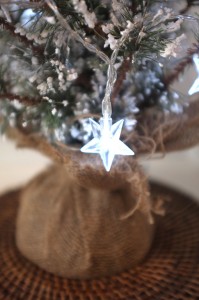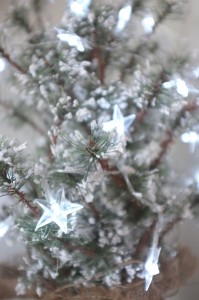 Add some home grown red roses for a touch of colour!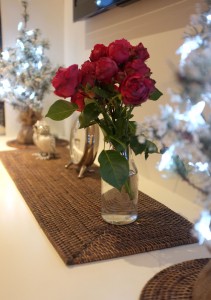 Spot Two – completed!