And just like that, another Christmas is over…it is my favourite time of year yet it goes by in a flash!
We are lucky that our Christmas is very relaxed….no pressures, no stress…just a day to be together and enjoy each other's company.
I have shared what our Christmas Day is like on this blog over the last few years so thought I would continue the tradition in case anyone is interested in reading about an Aussie Christmas!
Our day started early with a walk along the beach…and we discovered a thick sea fog had rolled in!
A strange sight for summer, and quite eerie as there was no one around…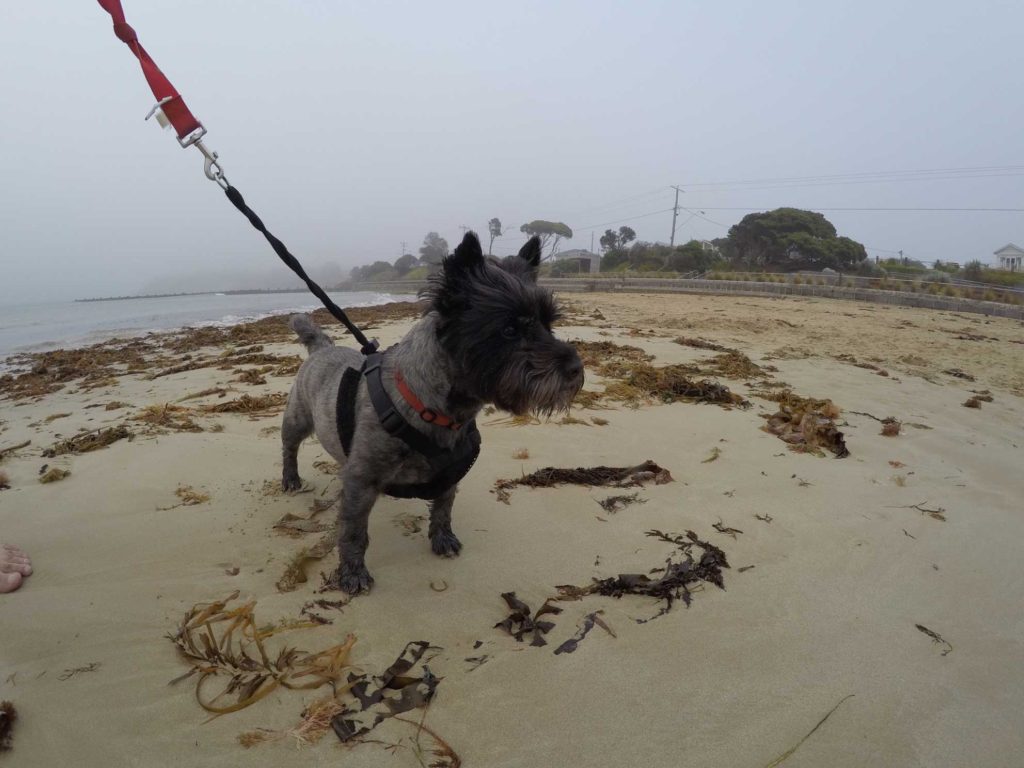 After spending some time enjoying the serenity on the beach while my husband finished his workout, we headed back for breakfast and to begin the festivities…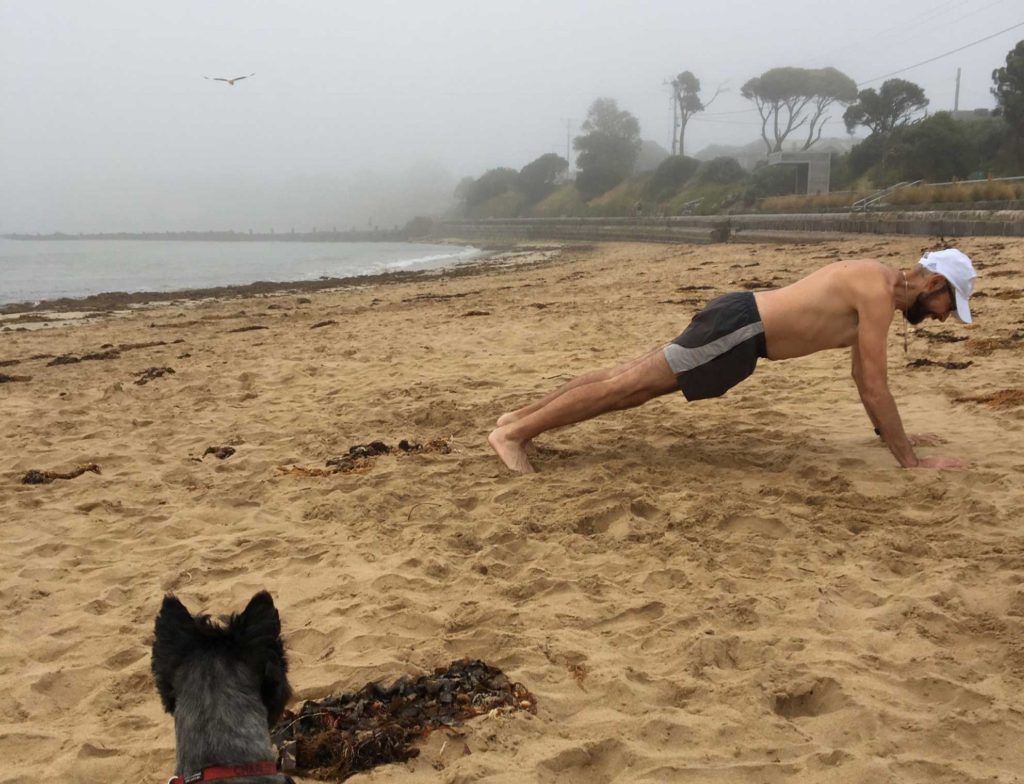 My husband totally spoiled me with presents…a photography book, film, a lapel pin and clever coasters in which I can put pictures…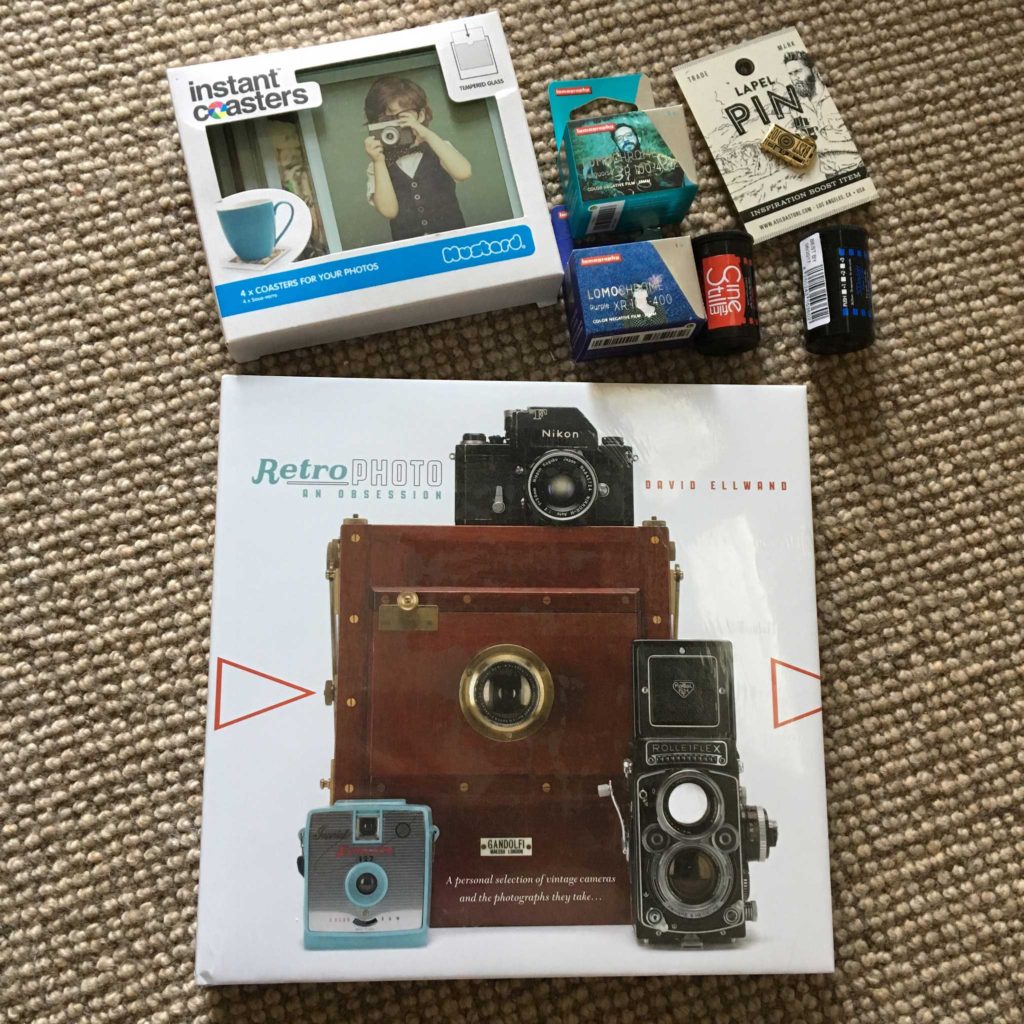 Miss Charlotte had fun opening all her Santa Paws presents as well as a few from family….although like a kid, she loves shredding the paper the best…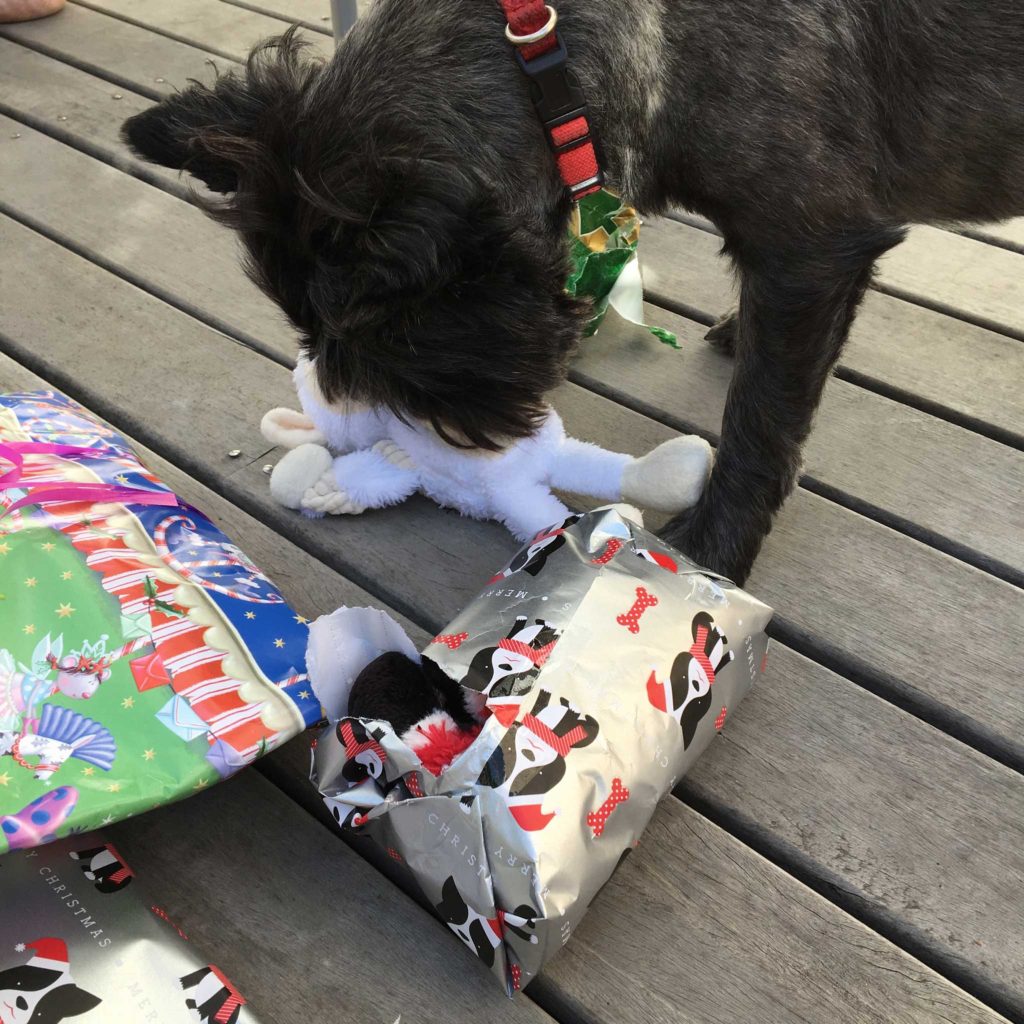 Then it was time to wave to Santa as he went past on a fire truck…this is a local tradition, and my year is not complete if I haven't seen him go past.
It's a bit of a superstition for me and I have only missed a couple of years due to being elsewhere…but all is well…I saw him…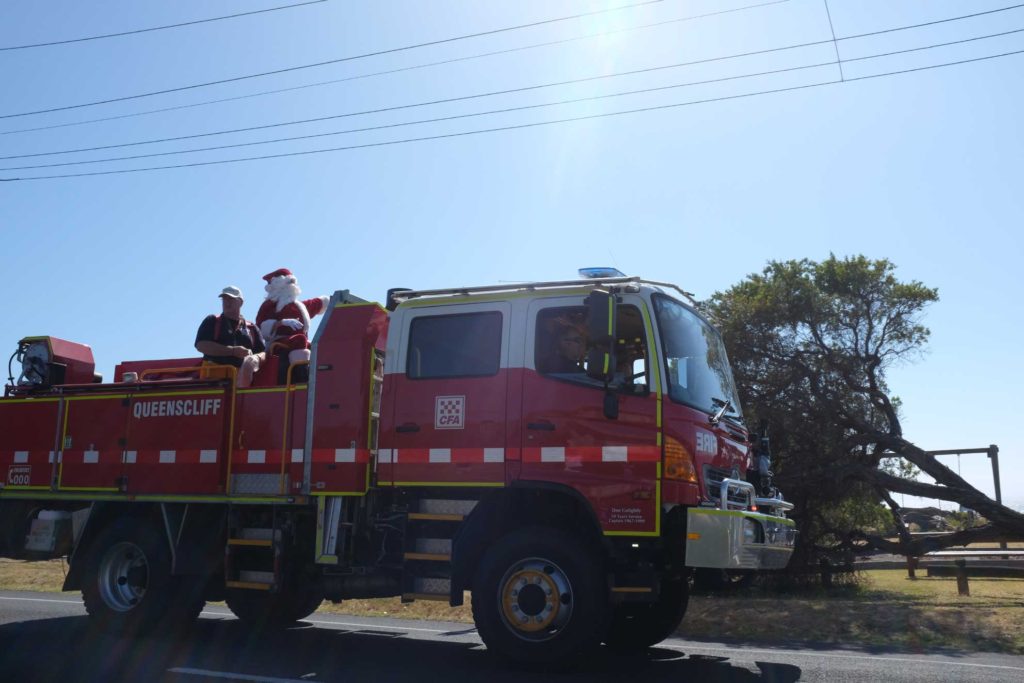 We then had to go pick up my father in law who was joining us, so there was a quick trip up the highway.
The little Miss spread some Christmas cheer with her cute Santa hat…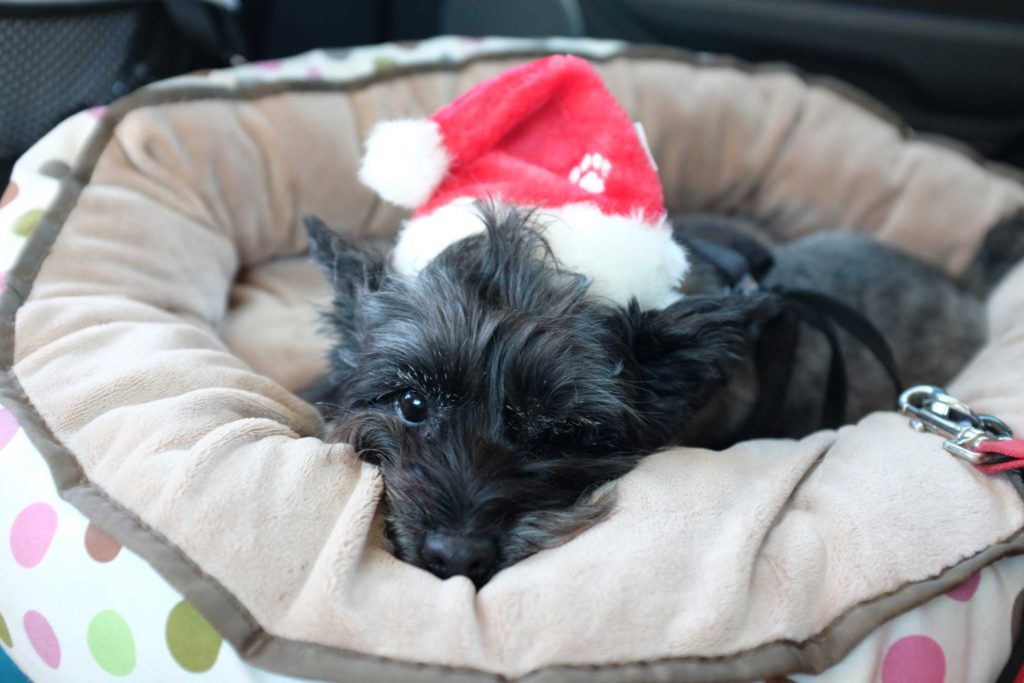 When we got back, the strange sea fog had cleared and the sun came out…it was HOT!
Which meant perfect weather to wear my gorgeous new dress, made in Melbourne by Miss Lily White…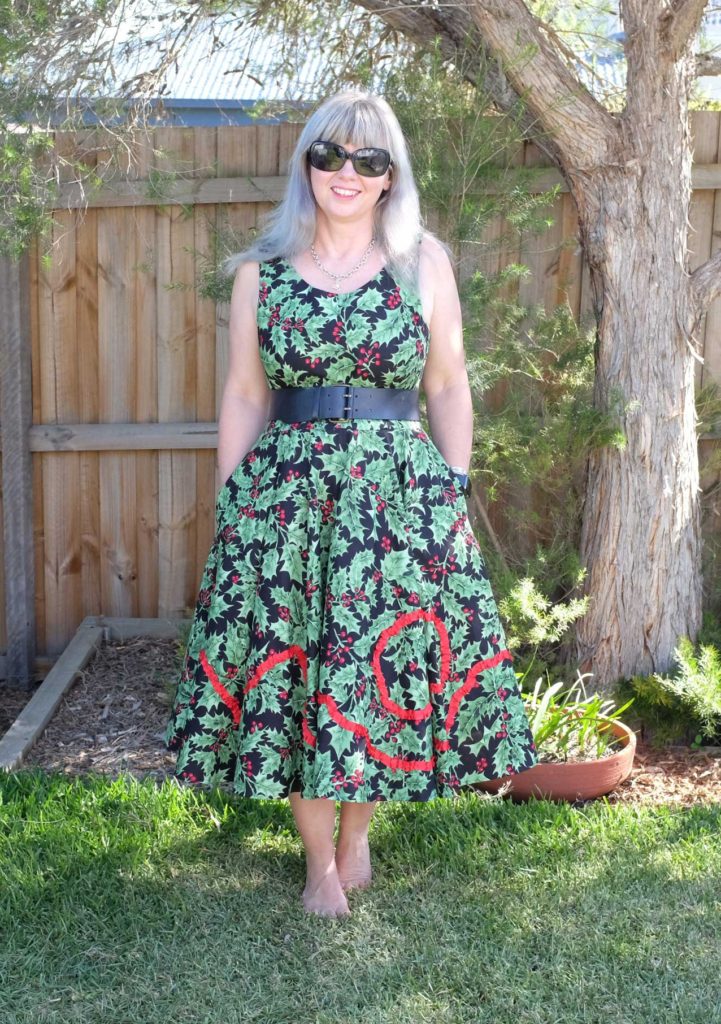 One of my favourite parts of Christmas is doing the table and despite the ever rising heat, I was able to set up it up outside in the shade.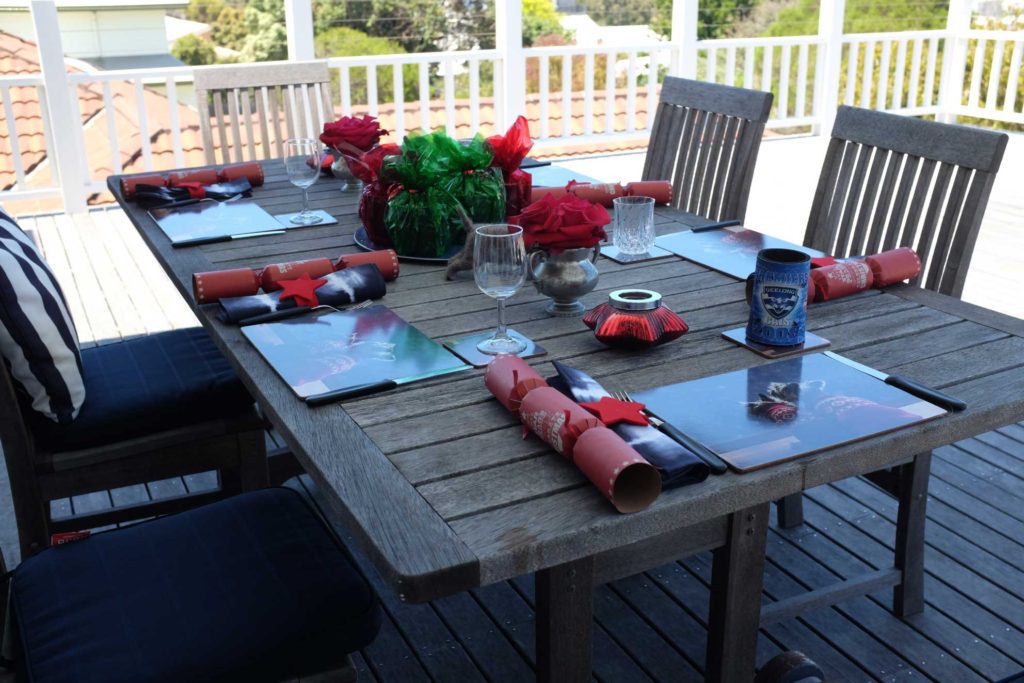 This year's theme was in honour of our beloved Bill who we lost a few months ago…the place mats with the gorgeous dog print were from Marks and Spencer…I also had a tray plus mugs for us all.
The image is of two Westies, but I think they could also be Cairns.
Also on the table were two felties of our furkids, handmade in Scotland!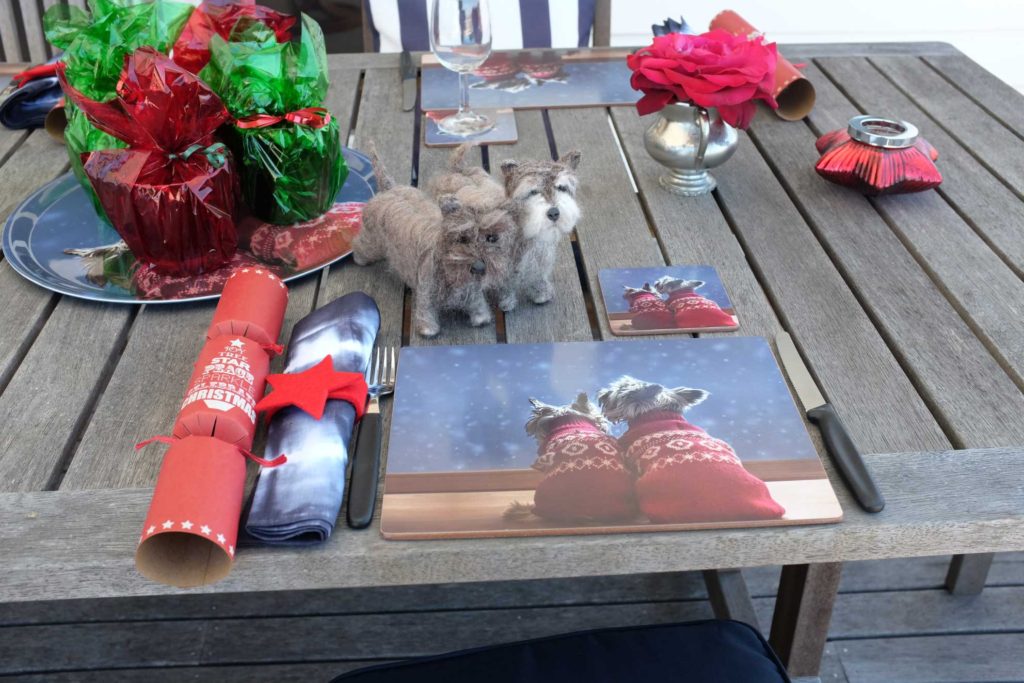 Under the awning, it wasn't too bad, but the decking was so hot you couldn't walk on it…the temperature reached about 37C!
A real Aussie Christmas celebration outside!
Lunch was shaslicks…which are becoming a traditional Christmas lunch for us…low Fodmap and gluten free for us with food intolerances!
It was all cooked beautifully on Dad's baby Webber BBQ….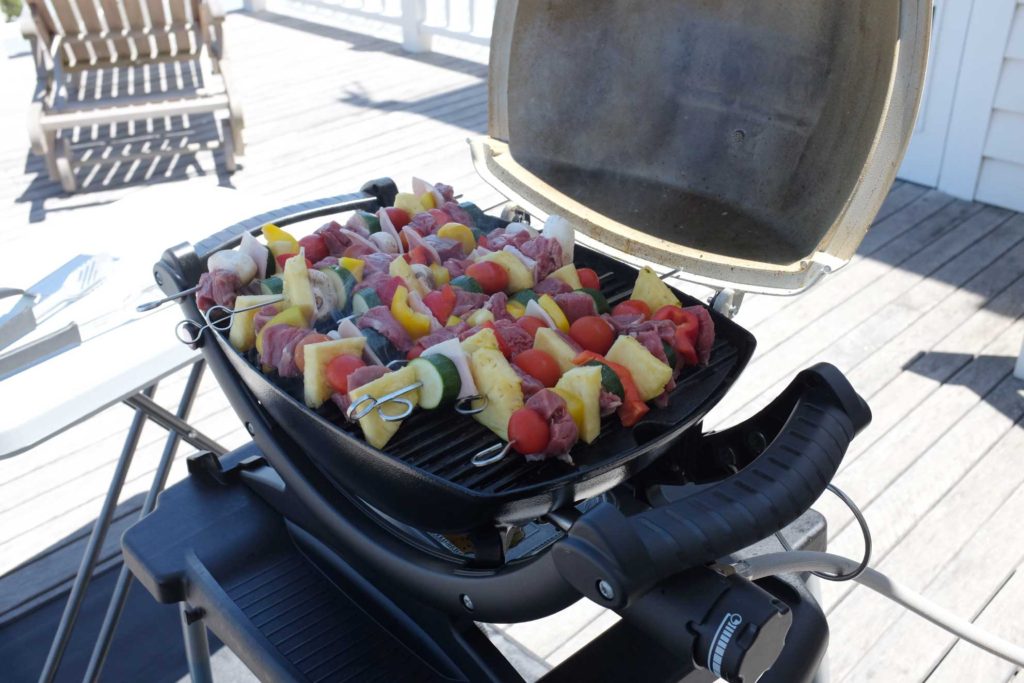 Dessert was a huge fruit platter beautifully put together by my Mum…with cream for those who could have it…I had my own plate with the fruit I can eat….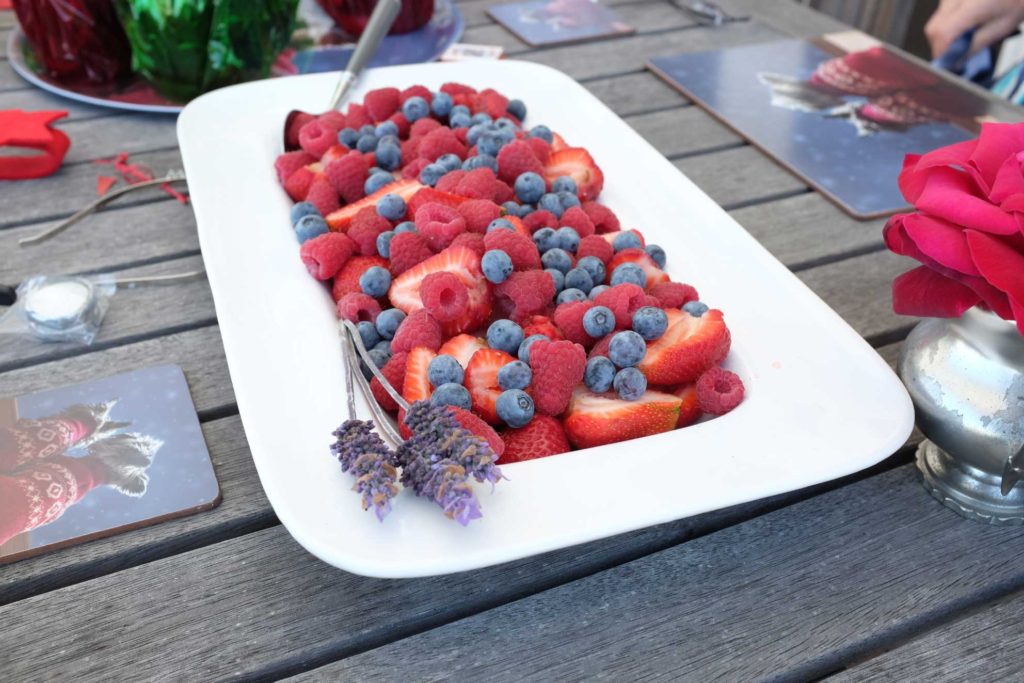 After lunch, we finally retired back into the air con to relax for the rest of the afternoon…some had a much needed snooze…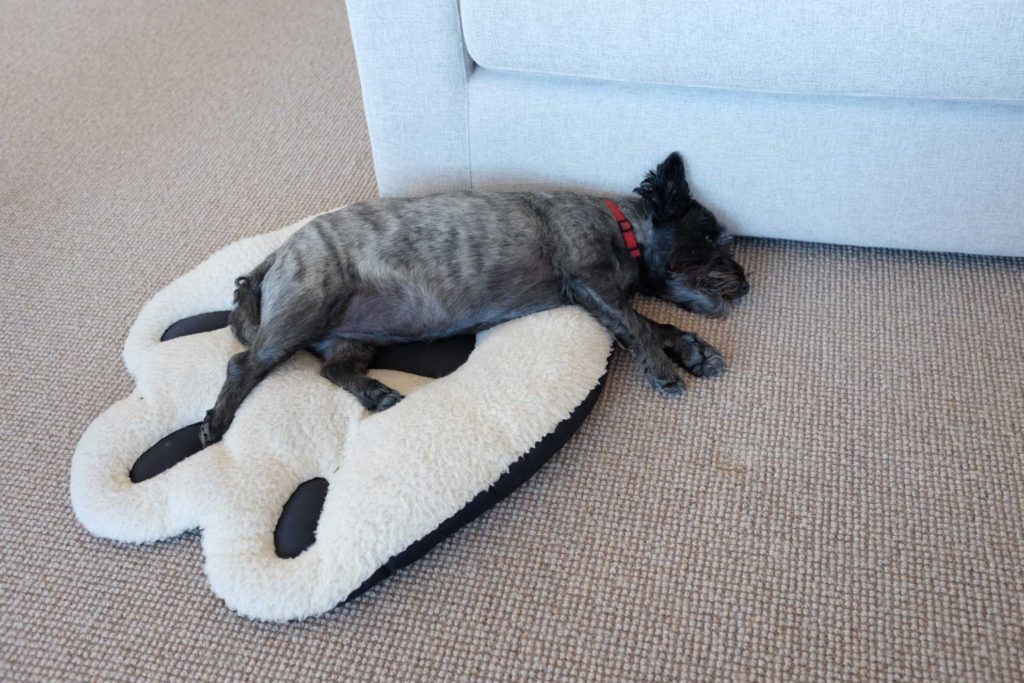 When dinner came around, it was still hot but a nice breeze was wafting through, so we set up again outside…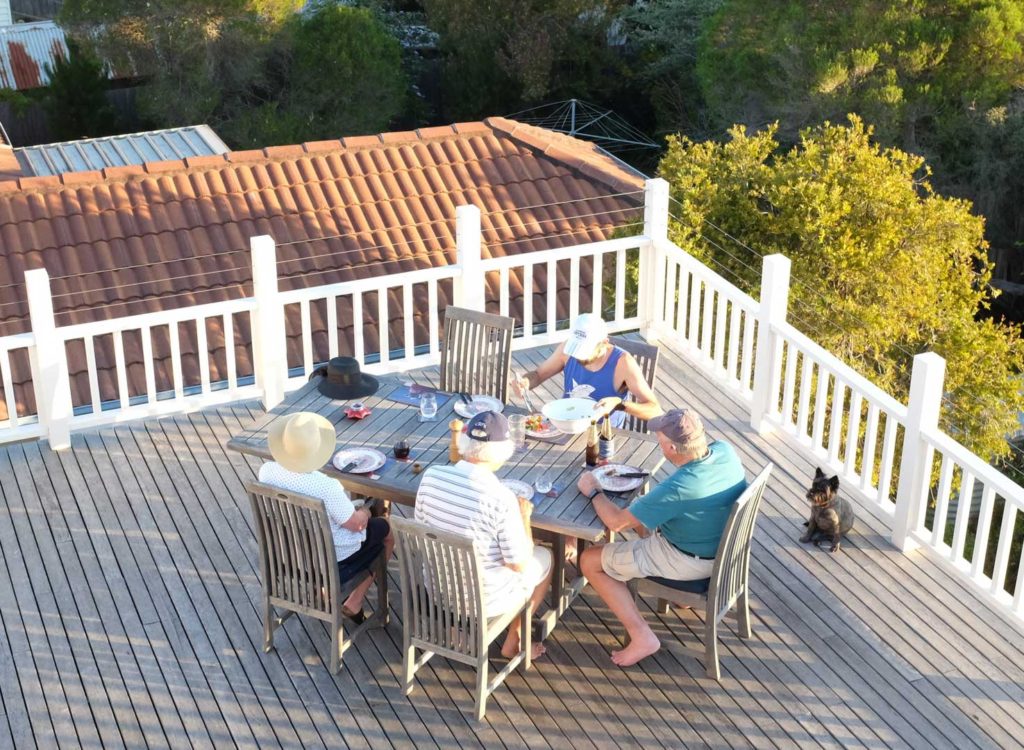 It was just lovely outside, and to top it off, we had front row seats to a beautiful sunset.
A perfect ending to a perfect day!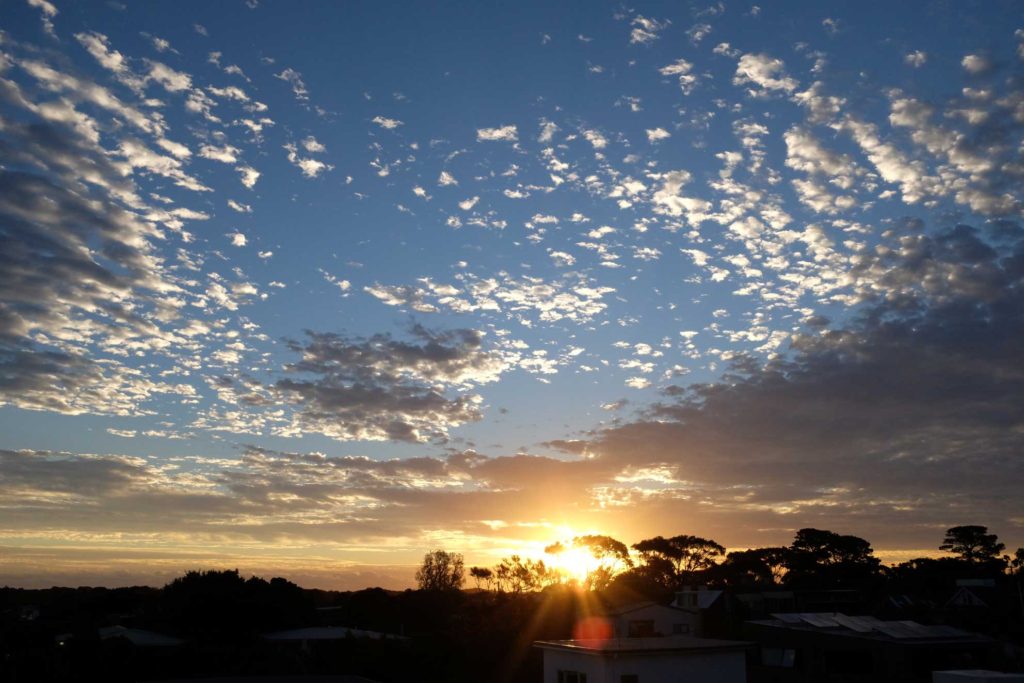 What do you do for Christmas Day? Share in the comments below as I would love to know!