About 10 mins drive north of Palm Cove (just after where the Captain Cook Hwy divides into two), there is something that is definitely worth stopping for.
Seemingly in a random spot, stacks of stones can be seen precariously balancing…a man-made phenomenon which is happening across the world…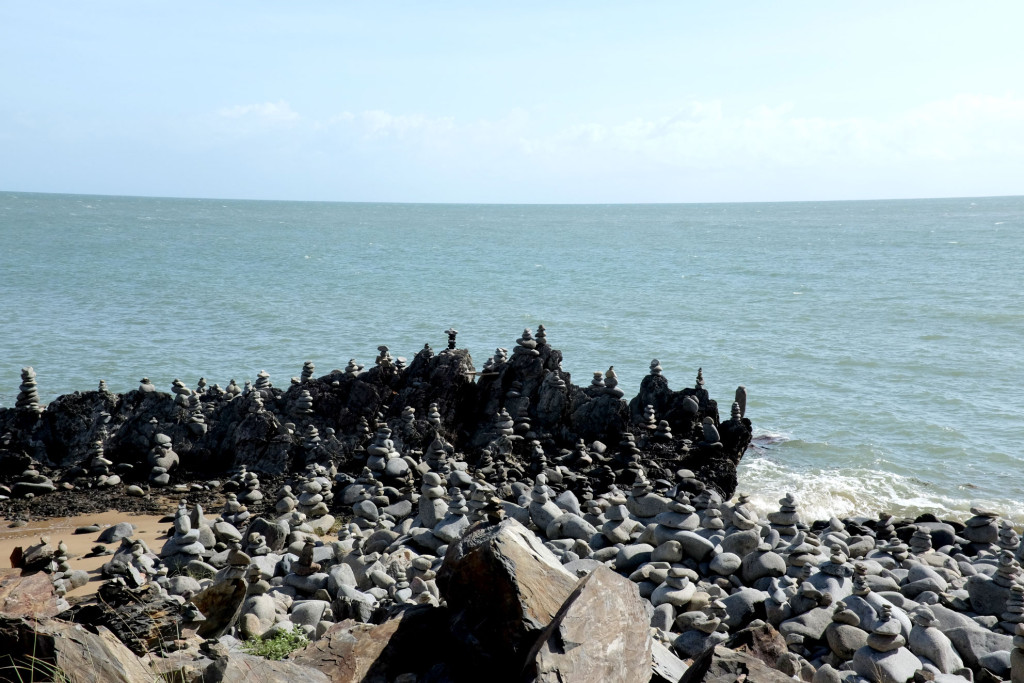 No one seems quite sure when this particular rock stacking started, so I am unable to confirm how long it has been happening for.
Apparently, they appeared literally overnight, and have now spread to cover this little corner of the coast…and when a storm or an extra high tide knocks them over, they get mysteriously rebuilt…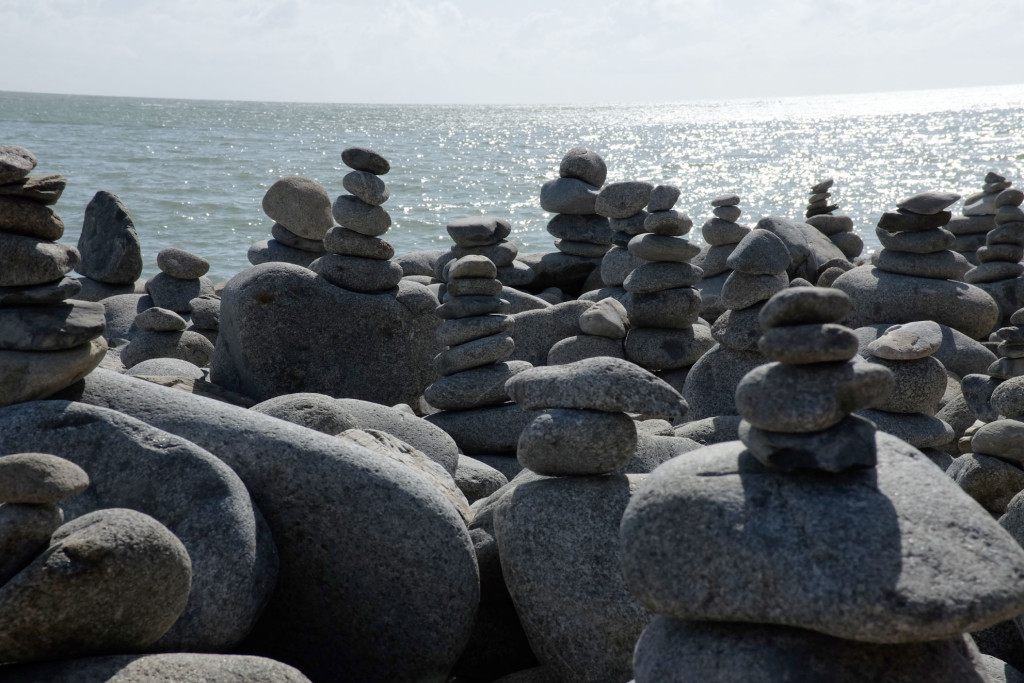 Now these rock creations have become somewhat famous, receiving some attention online as visitors share images to the world via social media.
In fact, it was via Instagram that I found out about them, and made a note to find the location…and today, we did!
And I have to say it really looks amazing in real life….almost surreal…almost alien like…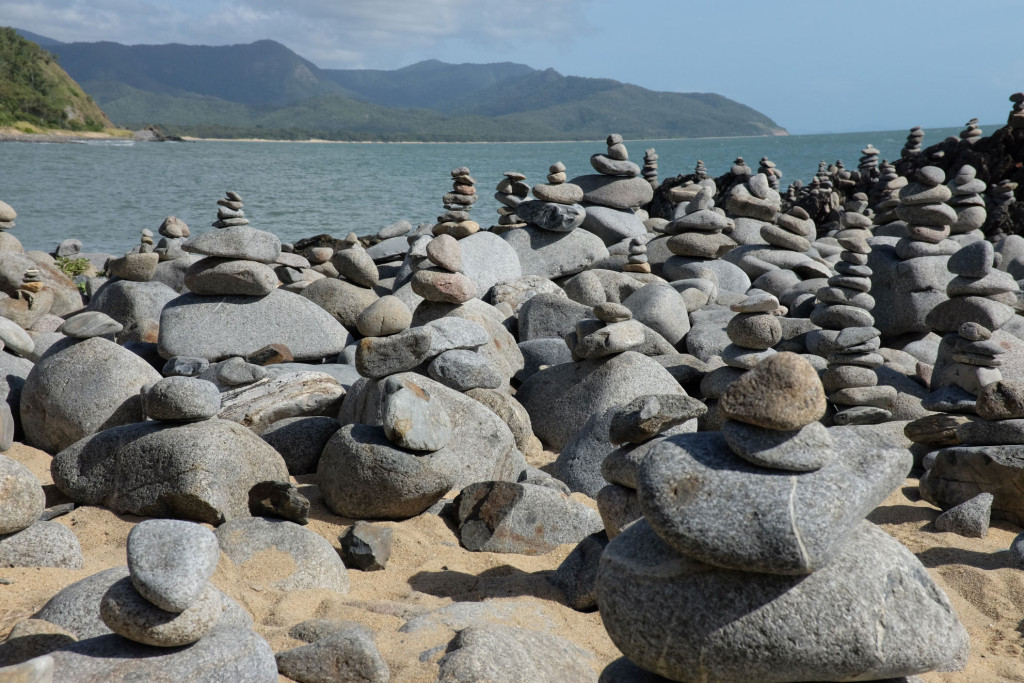 As a keen photographer, I loved it…and took way too many photos…this one kind of looks like a stone bird…with a hat…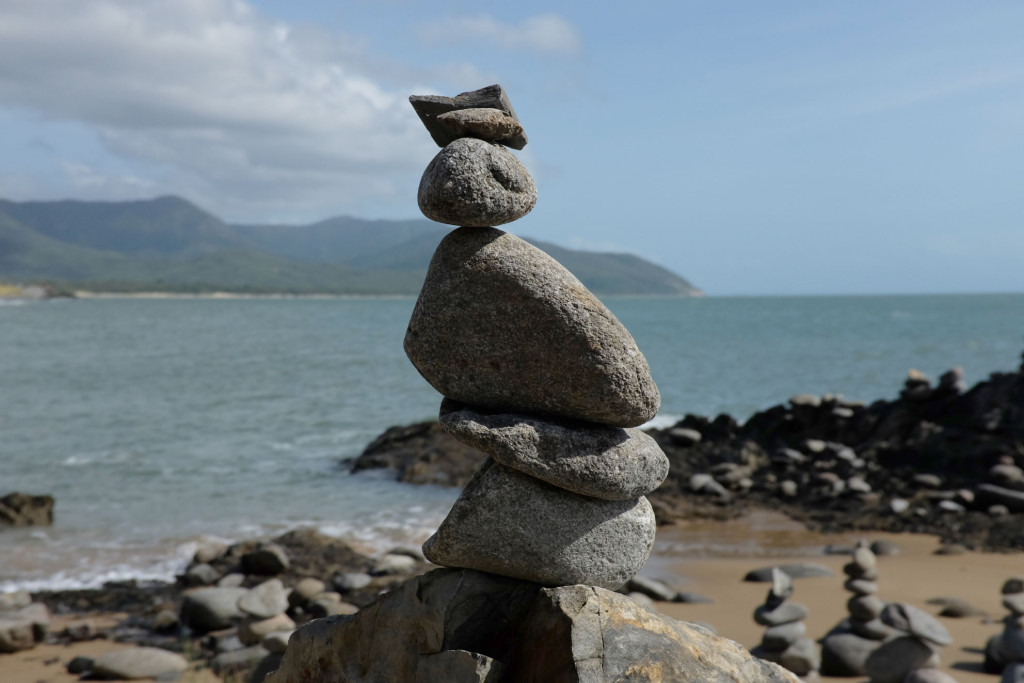 We did our bit and added one small rock to a stack…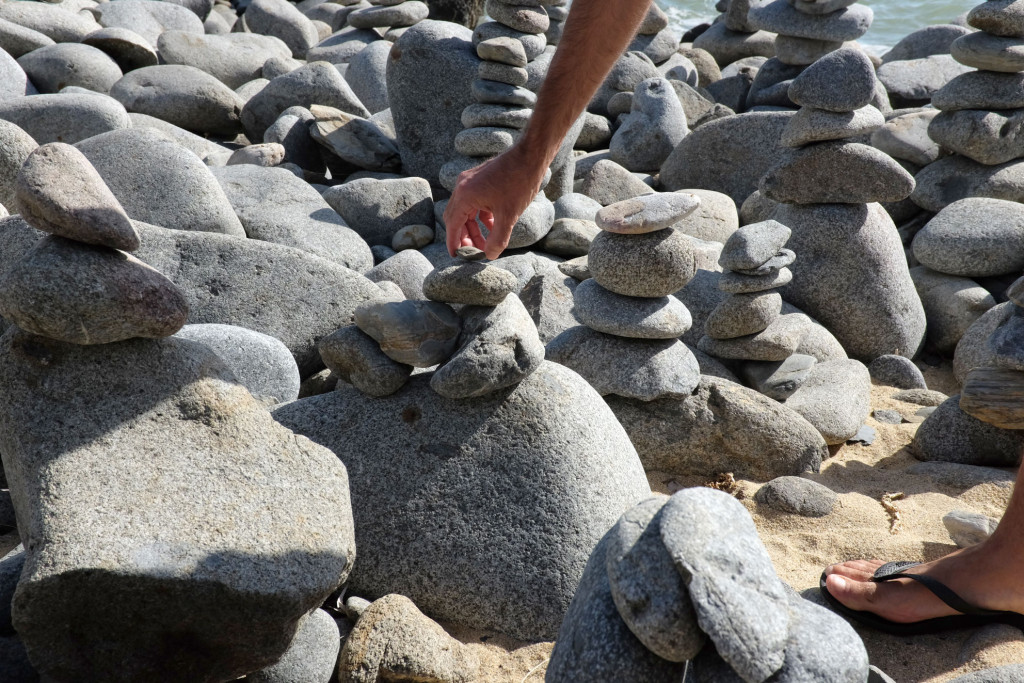 And for a bit of trivia, man-made stacks of rocks such as these are known as cairns!
So if you are heading along the Captain Cook Highway, between Port Douglas and Palm Cove, keep an eye out between Ellis and Pebbly beaches…it is easy to drive right past without noticing it.
Thankfully, there is an area you can park off the highway but please be careful as the traffic rushes past that area.
It is easy to access the beach, and you can walk amoungst the stacks, but please don't remove the rocks…leave them for others to enjoy!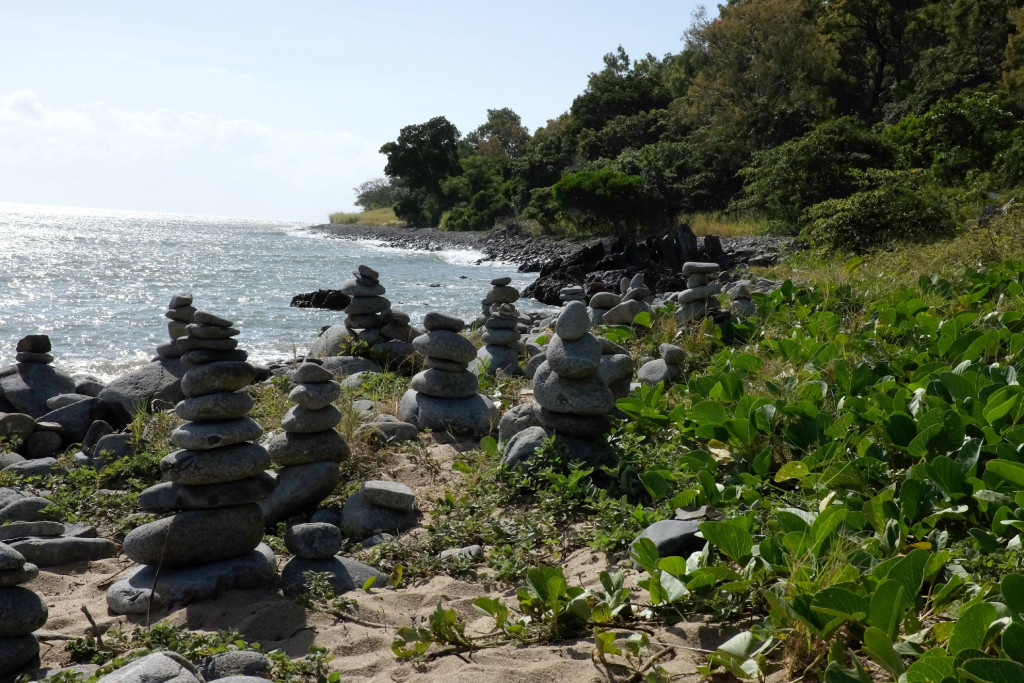 Have you seen these rock stacks? Or have you seen this happen elsewhere? Share in the comments below as I would love to know!