I adore colour…bold, bright colour…and I like to wear colour whenever possible, although I admit I still occasionally drift into the Melbourne uniform of all black.
But when I heard about this book, I felt it would be right up my alley, so to speak….and it was.
In fact, I reserved a copy at our local library, but I loved it so much that today, I bought my own to add to my growing fashion book collection.
Time after Time is by Minna Gilligan, a young artist based right here in my home town.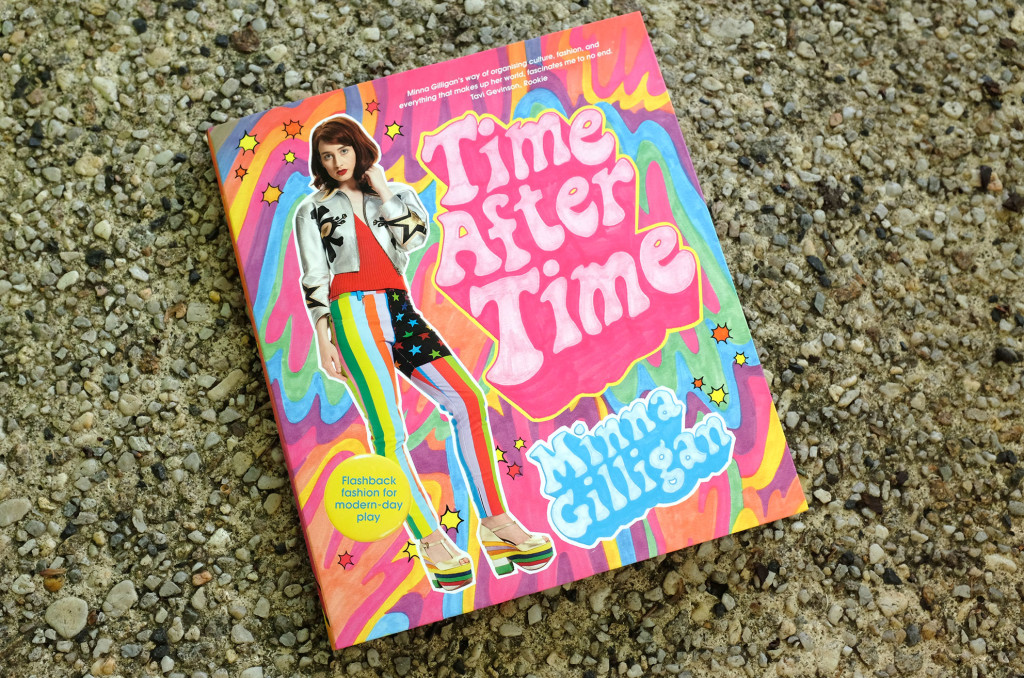 She has had exhibitions all around the world, and writes a blog…plus she has 40,000+ followers on Instagram…and yes, I am now one of them!
Time after Time is her first book..newly released 1st September…and is all about her passions…art, fashion and music…and how they all interconnect in mind spinning, psychedelic detail.
Although more aimed at younger fashionistas…encouraging them to explore their own style…her tips and suggestions can also apply to those of us 30 and beyond.
At the very least, it is a vivid trip down memory lane for those of us who actually lived through those past fashion eras.
I also found it relevant because like me, she is an avid op shopper, although far more experienced as her love for op shopping began while she was growing up.
Time after Time could be described more as a picture book and after browsing through the chapters, the word groovy also comes to mind.
It is divided into five main sections….ranging from op shop advice, through to Gillagan's favourite finds.
The mood boards are amazing, all created from images and ephemera…creating an explosion of inspiration from history!
The Fashion Editorial section goes through a number of outfits, explaining what each one means to her, and what they are based on.
It is a fascinating insight into Gilligan's life, and is almost like peeking into her diary.
This is my favourite outft…I just adore this 70s dress…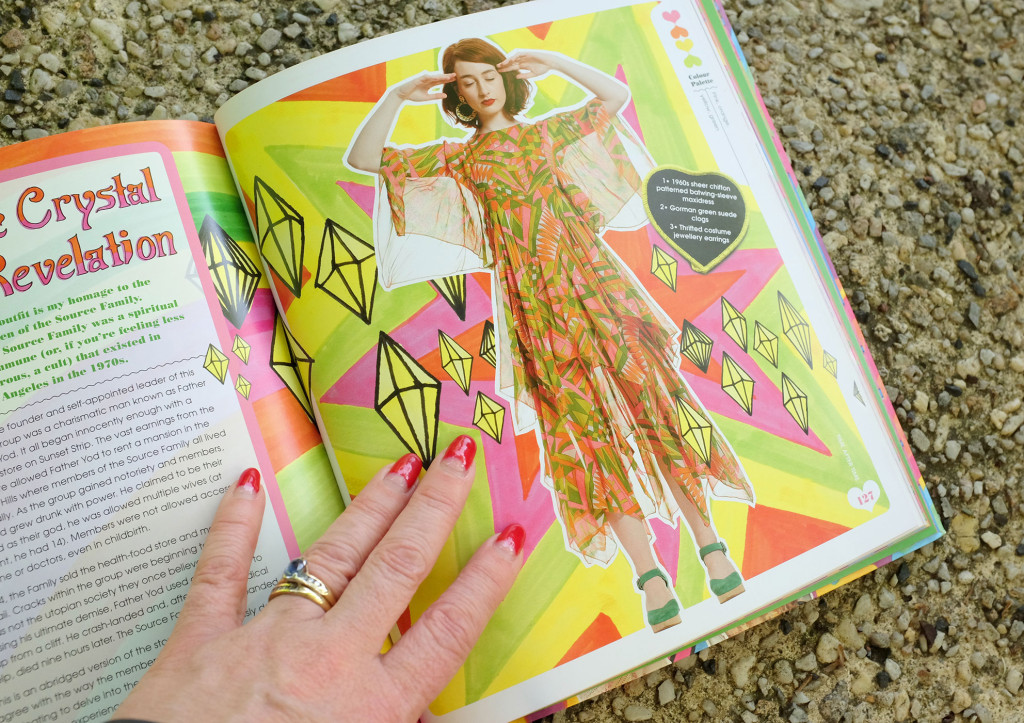 Gilligan sees dressing as a form of collage, and this is reflected in her bold choices that somehow just work…prints clash with prints, and colours with colours.
And she is not averse to combining styles from different eras, which something which I love to do.
So if you love fashion, and how it can cross over into art, this book is a must read.
Or if you just love to know more about someone who has developed a fabulous, unique style, then Time after Time is also for you!
Time after Time is available at all good bookshops and online.
Please note: this is not a sponsored post! My opinions are, as always, totally my own!