As I am very much a newbie when it comes to buying vintage clothing, I am always looking to learn as much as I can about my new passion.
I saw this little book in the window of a vintage shop while in Sydney, and I made a note to hunt down a copy as soon as I could.
Tracked down a copy on Amazon, and in a few weeks, it landed in my mailbox…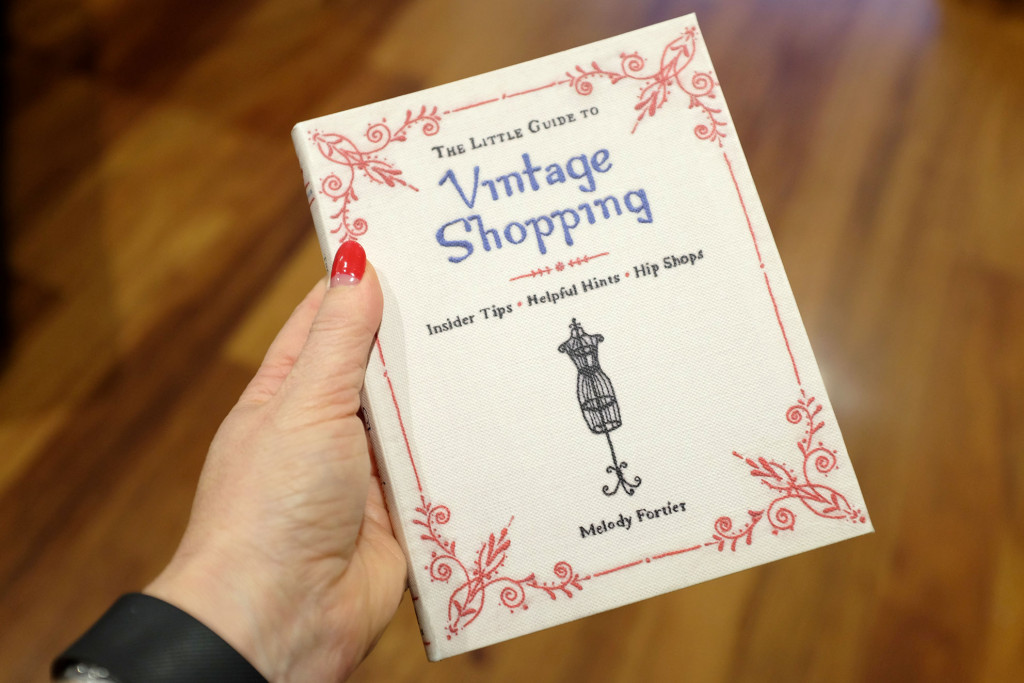 Although published back in 2009, The Little Guide to Vintage Shopping still has relevance in today's world.
The only section that may be out of date is the one listing sources for vintage shopping as I don't know how many are still in business today.
The author, Melody Fortier is a vintage dealer herself, and owns Tangerine Boutique in Massachusetts…a quick Google search shows that this boutique is still open and trading although the blog seems dormant!
The book is easy to read, and is compact enough to carry in your bag if you need it for reference.
The eight chapters cover everything from answering "what exactly is vintage" through to condition and care.
One chapter I was particular interested in is appropriately titled "Sizing Up" as I have discovered that working out vintage sizing can be somewhat confusing at best, and I am learning to ignore sizes, and go with measurements instead.
There is a handy diagram which shows how and where to take your particular measurements…I am going to ensure I have my measurements noted down..and put a tape measure in my bag…for future vintage shopping trips!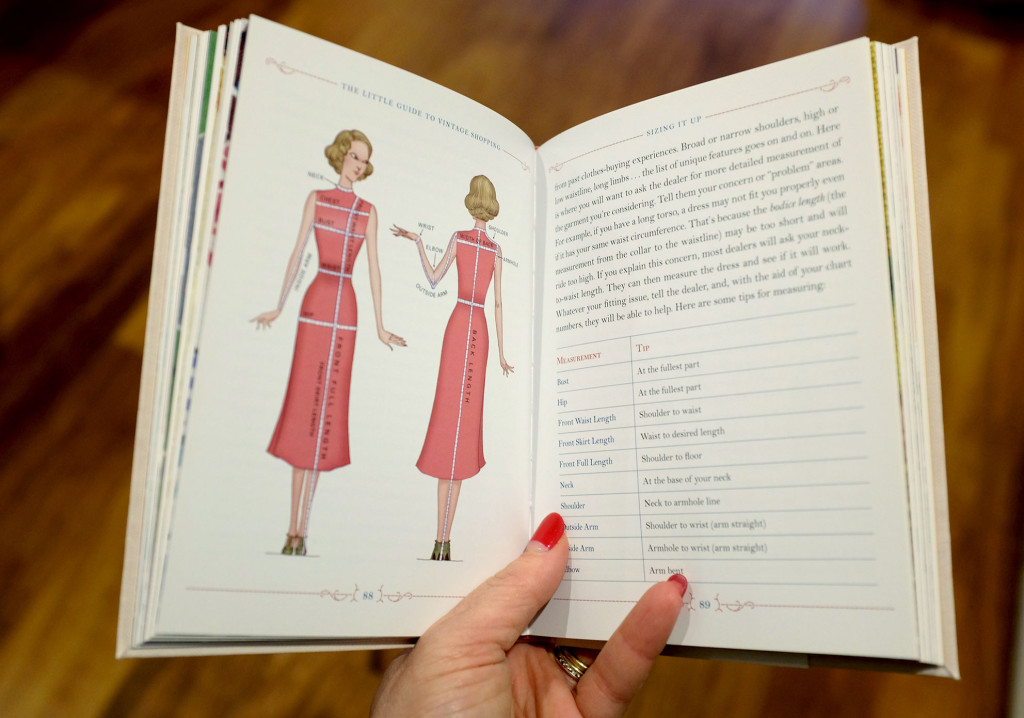 And I have to mention something about the copy I received…tucked in the back was an old photo of a man…it is a total mystery as to who he is and why his picture inside this copy of The Little Guide to Vintage Shopping!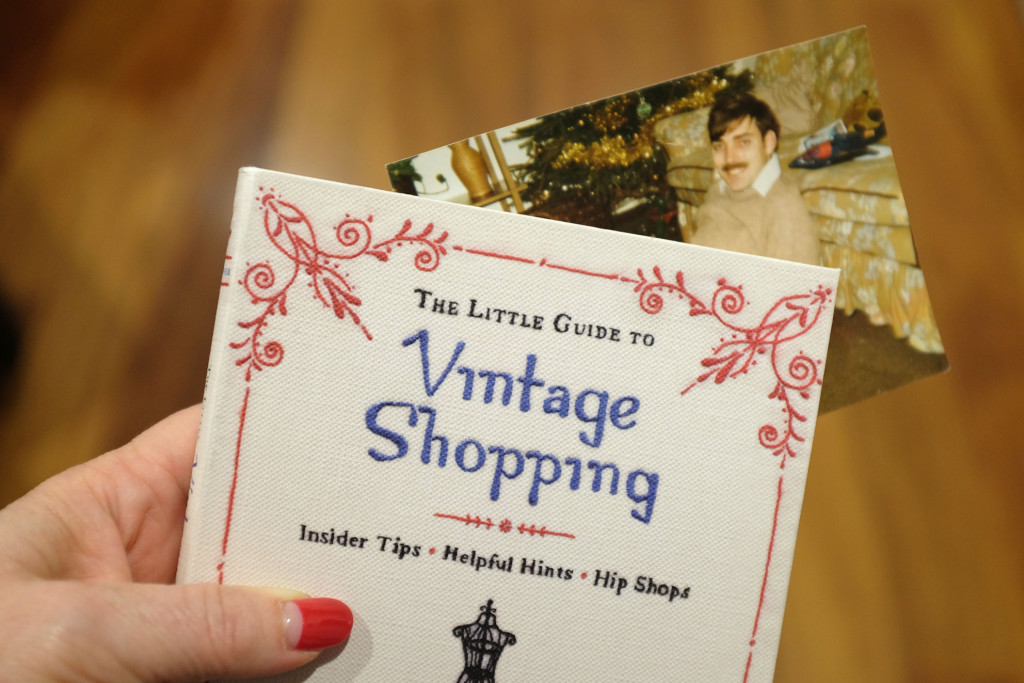 The Little Guide to Vintage Shopping by Melody Fortier may be a little hard to find in regular bookshops so it is worth doing a search online… Amazon currently has a few copies in stock.