My regular readers will know that I love reading books about the fabulous city we live in…the world's most livable city…Melbourne!
The last few books on Melbourne I have reviewed on the blog have been more photographically oriented, but the focus for today is on an anthology of contemporary Melbourne writing.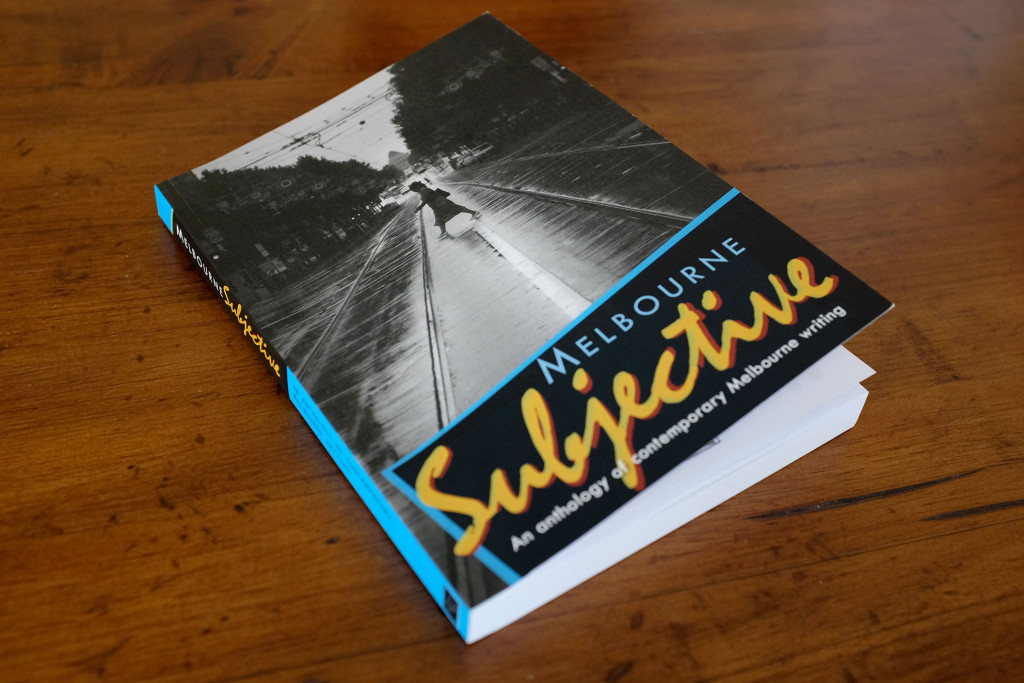 The idea for Melbourne Subjective came about in 2013, when a small group of emerging writers called the Cartridge Family, decided to put together a collection…or as described in the introduction, a bocage…of short fiction, poetry and non-fiction all about Melbourne.
The aim was to collate a number of pieces that were diverse yet had the common topic of being about Melbourne.
And with the support from the City of Melbourne 2014 Arts Grants Program, the book came to life!
The authors include the more well known (including Helen Elliot and Kevin Brophy) with some emerging talent…a total of 24 writers submitting 34 pieces.
Some are short and sharp, such as the poem by R.J. King describing the city at 8am.
Others are longer essays…each creating a different and unique view of this city, both past and present.
The one I found particularly interesting was about Alice Anderson….she was Australia's first woman garage proprietor!
Written by Loretta Smith…and an abstract from an forthcoming biography…this essay tells of Melbourne in the early 1900s, and how Alice became a pioneer for women in the motoring industry.
Alice loved her first car, a Hupmobile Tourer, despite it being rather large….a woman after my own heart as I also love my cars.
By the time she was 22 (back in 1919), she had her own garage which she designed and built to her own specifications!
I also found it interesting because of where she was based…in Kew…a suburb of Melbourne I know very well.
The book finishes with a futuristic piece by Peter Ellyard…he writes about Melbourne in 2050…13th April 2050 to be exact.
The good news is that we are will still be living the most livable city…in fact, in Ellyards's words…an exemplary marvelous Melbourne!
This book is well worth a read if you love Melbourne, or perhaps want to delve deeper into it's character…past, present and future!
Melbourne Subjective: An Anthology of Contemporary Melbourne Writing is available from good bookshops in Melbourne and online…I bought our copy from Melbournalia.
Please note: this is not a sponsored post! My opinions are, as always, totally my own!