I had seen this book in a few shops on our travels, so decided to reserve it at our local library as I wasn't sure if it was worth buying…but I was wrong.
If you are looking for an excellent holiday read, then grab a copy of The Dress by Kate Kerrigan….I absolutely loved it!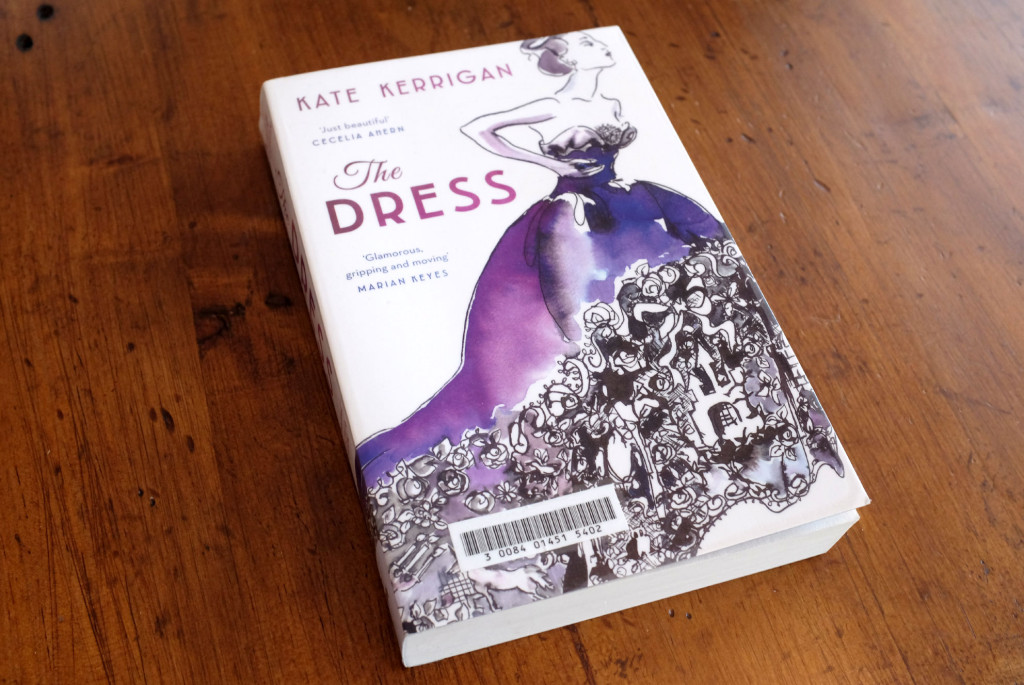 This book combines quite a few of my interests perfectly…vintage, fashion, blogging, social media and history…no wonder I loved it!
The story itself starts in Ireland in 1935, and then flits effortlessly countries and eras…between modern London (2014)  and the glamorous New York back in the 1950s.
Lily Fitzpatrick is a famous fashion blogger who has millions of followers…she tweets…she instagrams…and she loves vintage!
When doing some research for her blog, she stumbles across the story of a 1950s socialite in NY…Joy Fitzpartrick….who also turns out to be a long lost relative.
But it was a famous dress which Joy commissioned that fascinated Lily…and this dress was made by an Irish designer, Honor Conlon.
The three main characters are all tied together across time by a piece of timeless fashion…an amazing dress.
And of course, there is a man or three involved…in both eras!
The interweaving of these three characters is dramatic yet strangely compelling…all was not as it seemed!
And I really enjoyed getting an insight into what it is like to be a famous fashion blogger.
My usual choice of reading is fictional crime, and The Dress is about as far away from that world as you can get.
But as I mentioned earlier , I loved it…in fact, I loved it so much I read it all in two sittings as I was drawn into the two different worlds.
I will go as far as to say that this has been one of my favourite reads for 2015!
So during this holiday season, find a quiet spot and settle in to enjoy this fabulous read!
The Dress by Kate Kerrigan can be found at all good bookshops and online.