I have awful trouble with headphones…the ones with earbuds never stay in my ears, especially if I am moving about.
And I have absolutely no hope keeping them in when running…apparently I have weird ear canals!
I could use over the ear headphones, but I find they are more suited to when you are sitting still…they feel too bulky when out and about.
So when I got some money for my birthday, I decided to see if I could find a solution because I wanted to be able to listen to music when I am out exercising over the holidays.
Yes, I am determined to get running!
And this is what I found….Yurbuds Focus 400 Earphones…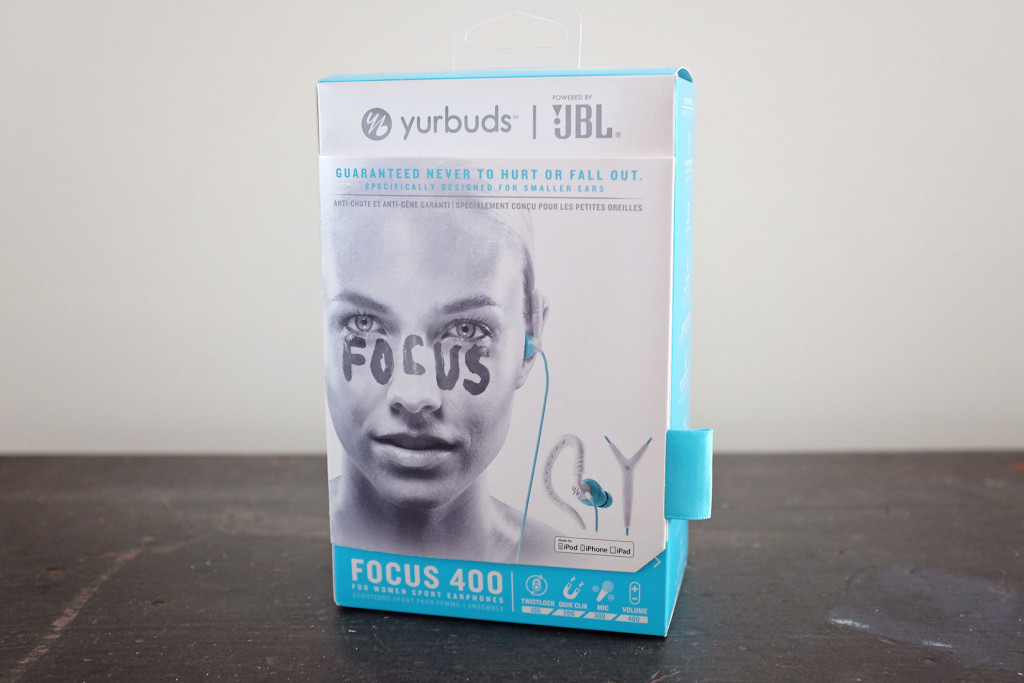 I bought these with no prior research, all due to the description on the box…all about that they were guaranteed never to hurt or fall out, and that they were specifically designed for smaller ears.
Perfect!
I later learned that Yurbuds was founded back in 2008 by Seth Burgett, an active triathlete, and Richard Daniels, a seasoned marathoner…and that their company draws on their own experience and training to provide products which work for their active customers!
The Focus 400 earphones were developed under the leadership of female designer, and are ergonomically designed to avoid any nerve rich areas of the ear so you can wear them comfortably for as long as you need.
The earphones are made with medical-grade flexible silicone…they fit into your ears with Twistlock technology, and have ear hooks.
You insert the bud into your ear canal and then twist into place…it feels a little awkward when you first put them on, but it is worth preserving, and you will know when they are fitted properly.
I find I can put the left one in correctly, but my right ear takes a bit longer to get it set…told you I have strange ears!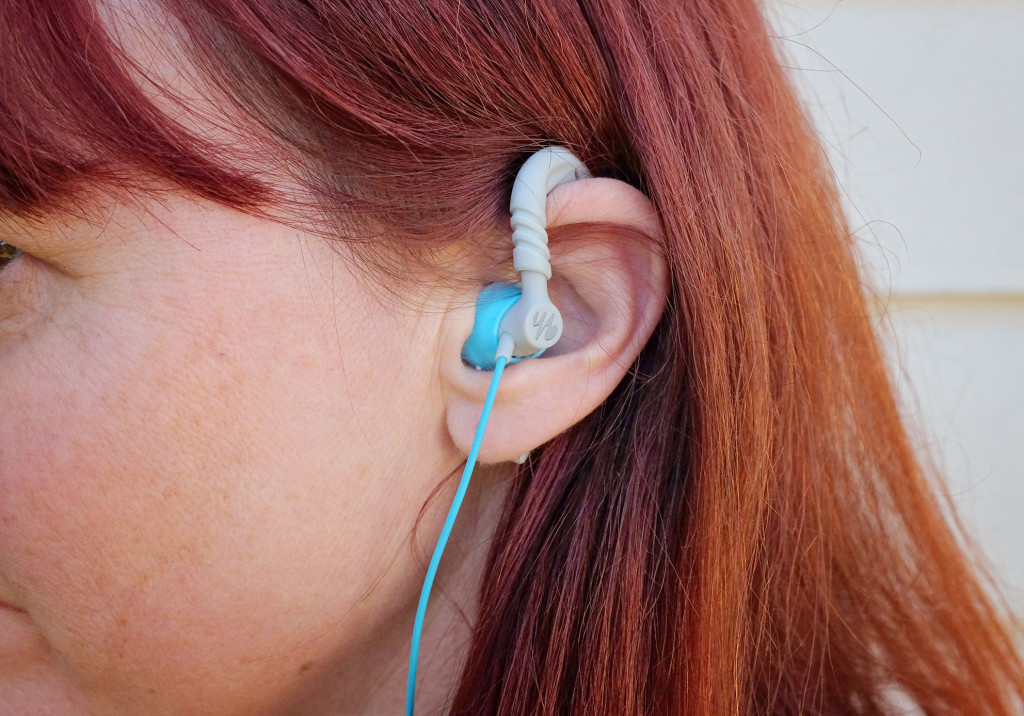 And when you need to take them out of your ears for whatever reason, they have magnets in them so you can just join them together around your neck or around a strap, ready for when you need them again.
In terms of sound, the official specs are that they have JBL Signature Sound with PureBass Performance…I use them with my iphone and my old ipod, and find the sound perfectly adequate.
And because I am mainly using them when out walking/running, I like the fact they allow for ambient sound.
I want to remain aware of what is happening around me, otherwise I feel unsafe.
The volume can be quickly adjusted via the headphones so you don't need to access the gadget they are plugged into…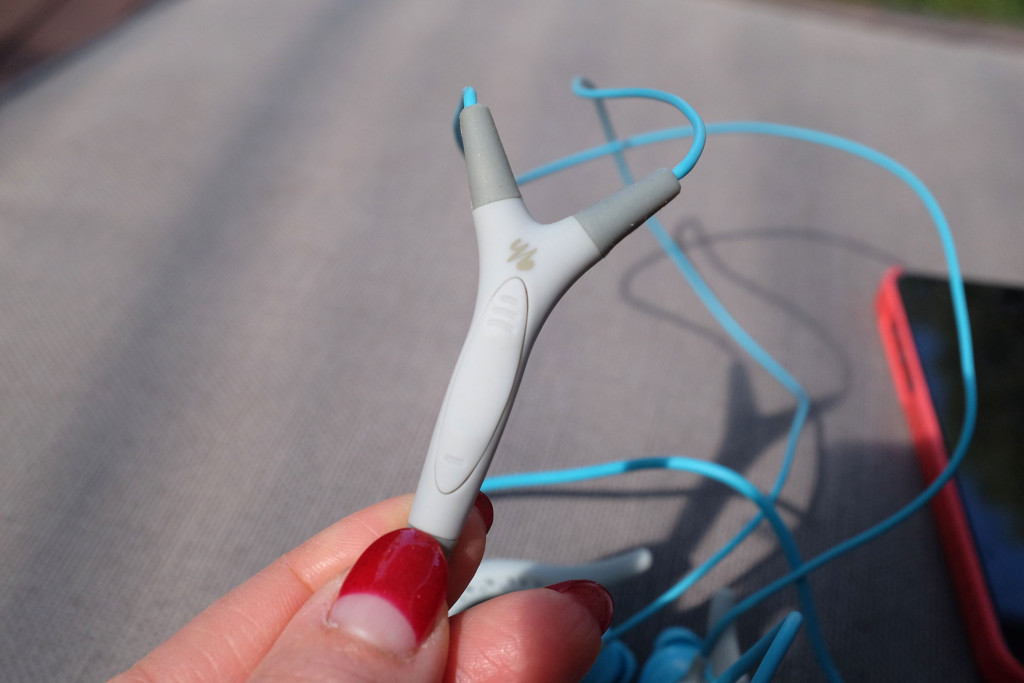 The earphones also have an inbuilt microphone with music control which all works with iPod, iPhone and iPad.
There is a three button command…one click is to answer, to hang up and to pause/play, two clicks for next track and three clicks for the previous track
The cord itself is four foot long, allowing the iPhone etc to be placed in a pocket or pouch while exercising.
A small pouch is also provided for storage when they are not in use….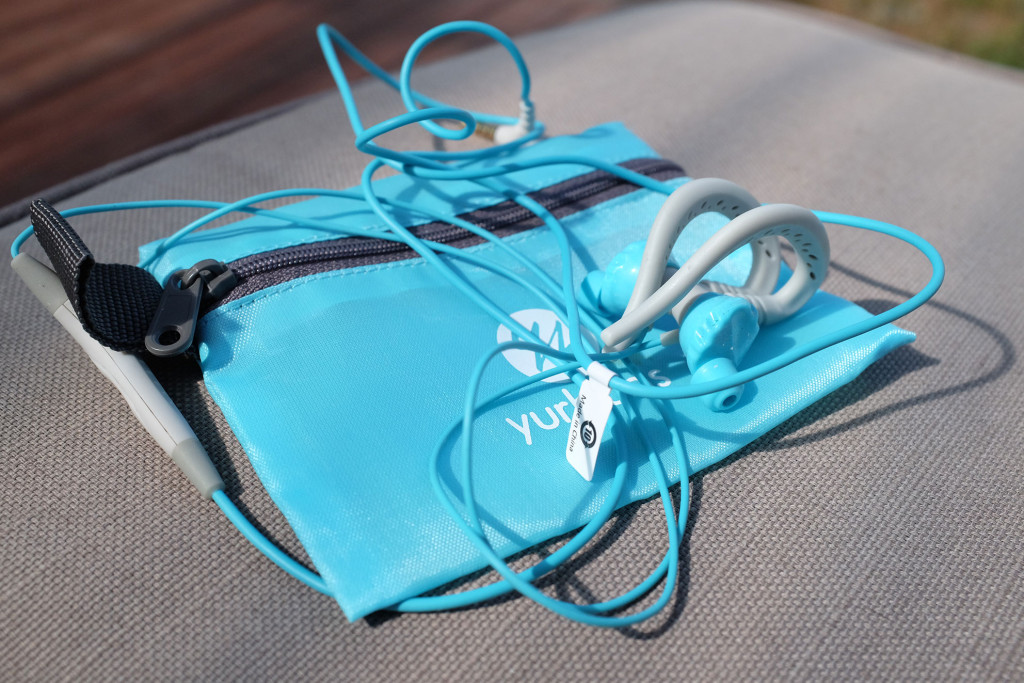 Mine are obviously an aqua colour but they also come in purple, pink and I believe, black.
I have now been using my Yurbuds for a couple of weeks, and am finding them a perfect solution…I am loving not having to put up with annoying earbuds which keep falling out!
So if you are looking for a gift idea for someone who likes to use earphones when exercising, or just for using when out and about, then check out these Focus 400 Earphones, and the rest of the Yurbud range!
The Yurbuds Focus 400 Earphones can be found at many retailers and online….I bought mine on sale for $79.95 at a local gadget store.

Please note: this is not a sponsored post! My opinions are, as always, totally my own!