Sadly, we had another funeral today…yet another loss to cancer.
But despite the grief and loss felt by those who attended, today turned out to be a really lovely farewell.
He was very much involved in the brass band community, as a player, conductor and adjudicator, and there are many musicians around Australia who are playing because of him.
And it is through music that we knew him….he played a big part in my husband's musical development as a child, and the subsequent choice of being a teacher/conductor himself.
Today's occasion brought brass band musicians of many ages together…some long retired, some still playing well into their senior years and others who are still in their prime.
And there was music…on this beautiful sunny Monday morning, the air was filled with the sound of a brass band as friends came together to play outside the church…to say farewell to someone who touched so many lives.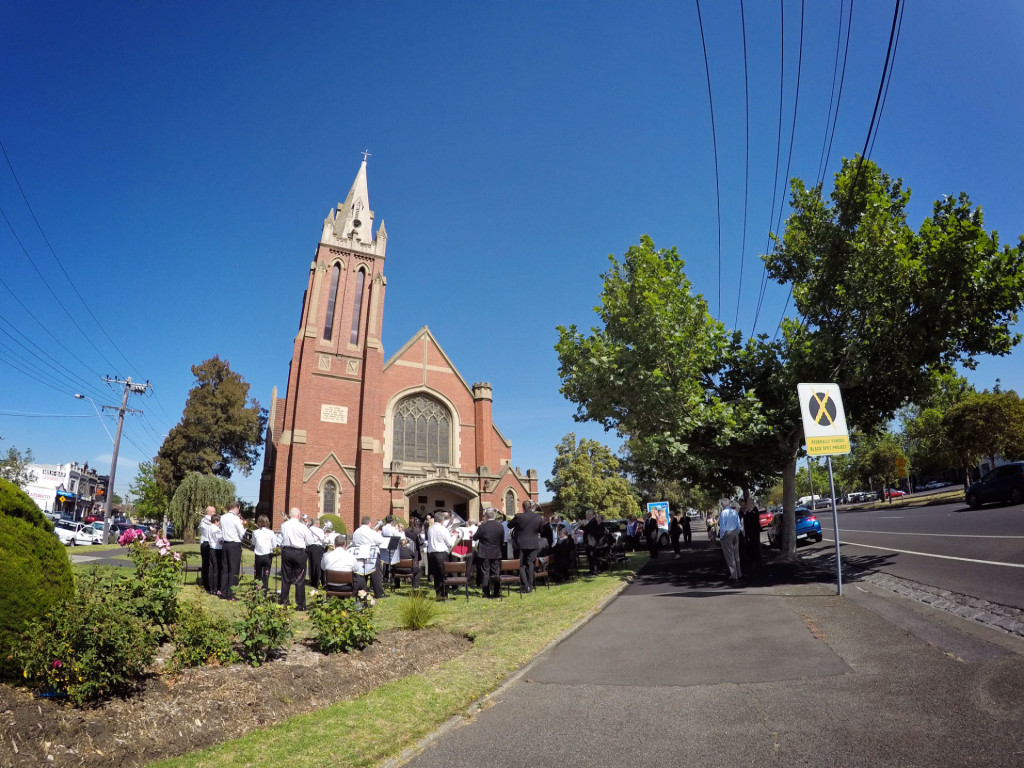 Nothing beats the sound of a good brass band playing inside a church such as this, and today was no exception…this man was a hard task master and perfectionist, but I think he would have been happy with the performance.
The eulogies were really interesting, and gave us all a little more insight into the man we were there to say goodbye to.
Despite the sadness of the day, I noticed something really heartwarming happening around me…people who hadn't seen each other for years recognized faces from the past.
And as a result, quite a few "re-connections" happened and hopefully, friendships will be resumed.
It happened for us…we met up with past friends, some of whom we haven't seen for years….and I mean, years!
I even caught up with some fellow percussionists who I used to play with back in my early days of brass banding!
The wake afterwards was a noisy affair, with plenty of food and stories to tell…lots of laughter amoungst the tears.
A perfect farewell for a man who was known to so many…RIP….your love of music will live on in others…