Before Christmas, I read about this community project on a local news site, and decided learn more about it…tracked down a copy of the book…."Before I Die"….which finally arrived this week!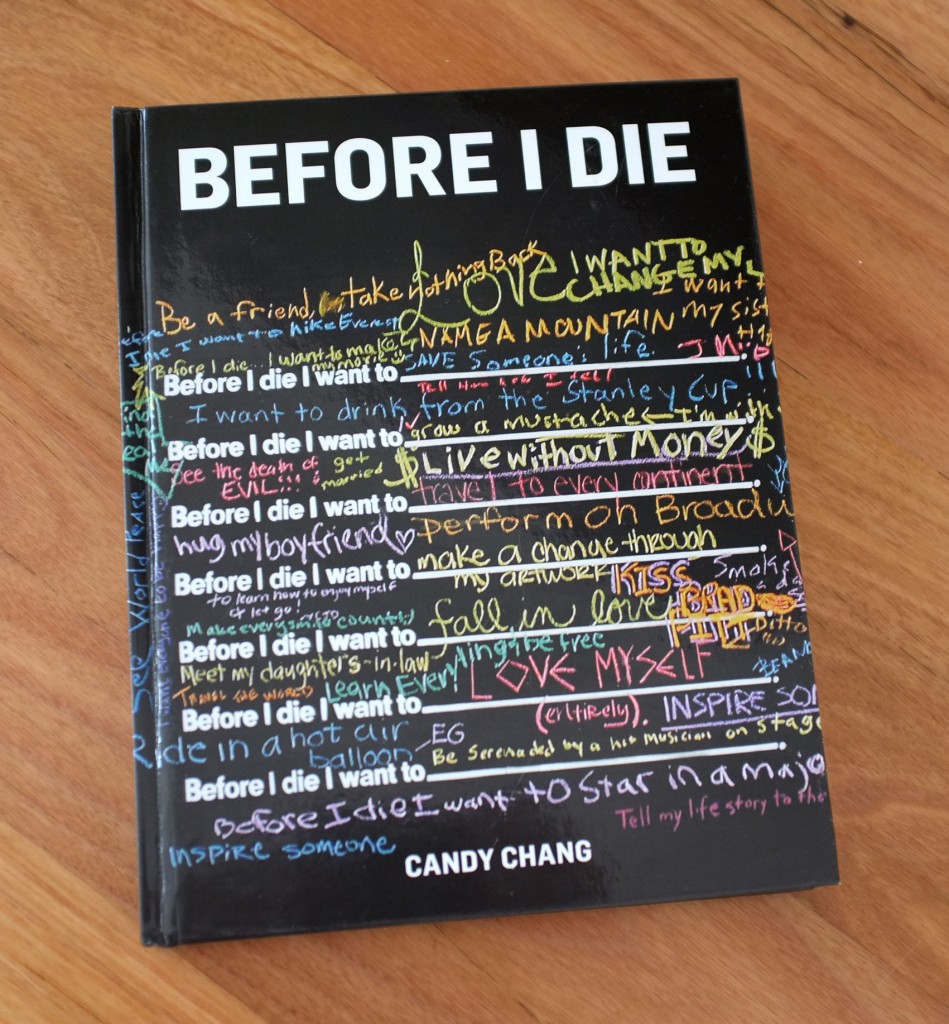 "Before I die" was created by Candy Chang who lost someone she loved, and went through a long period of grief and depression. After some time, she was able to regain some clarity, and  wanted to know what was important to those around her…she wanted a daily reminder of what matters.
She got permission to paint on the side of a local deserted house in New Orleans with chalkboard paint, and stenciled the sentence "Before I die, I want to……".
The next day, all of the 80 prompts were filled…and the Before I Die project began!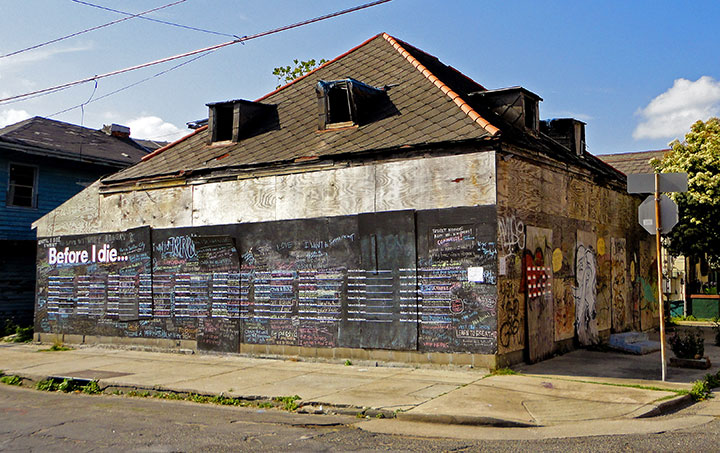 The idea has now become a worldwide phenomenon…over 400 Before I Die walls have now been created in over 25 languages and over 60 countries, including Kazakhstan, Portugal, Japan, Denmark, Iraq, Argentina, and South Africa….and Australia!
Locally to us, I believe there is currently a wall on the front window of a shop in Prahran, Melbourne, but due to the heatwave we had over the last few days, haven't had a chance to go and find it for myself!
However, this image was posted on their Facebook page…
The book tells of how the project started with the house in New Orleans and how it has grown since then.
Reading about how Chang came up with the project, and how her local neighbours immediately embraced the idea is heartwarming in itself.
Chang describes the walls as "like collective therapy in public space"…responses are honest, poetic and some are just heartbreaking.
The power of the project lies with the people who stop, pick up a piece of chalk and write on the wall.
Walls from all around the world are featured, with the stories behind them…how they came to be built, and some of the responses.
They have been built in schools, universities, work places, public places..in streets located in villages, towns , cities….even music festivals!
The power of the project lies with the people who stop, pick up a piece of chalk and write on the wall.
I love how it can be built anywhere there is a blank space…and where there are people passing by!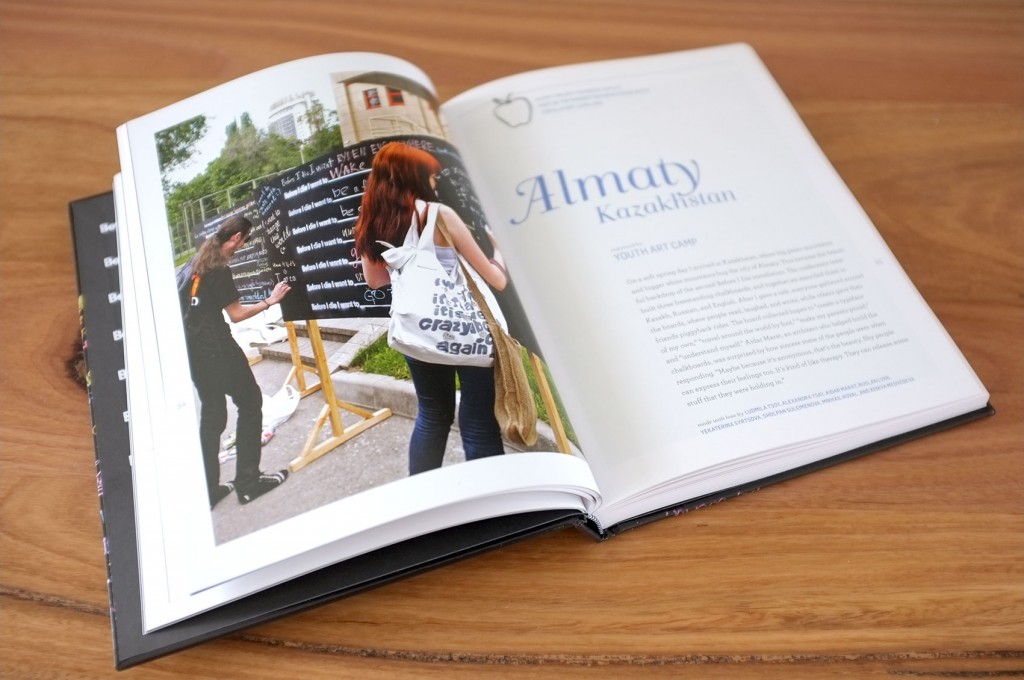 The website and book gives information on how you can build your own Before I Die Project…you can even buy the templates!
And the good news is you don't need a big budget to make this project work!
I am guessing the hardest part is finding a suitable spot, and getting all the relevant permissions!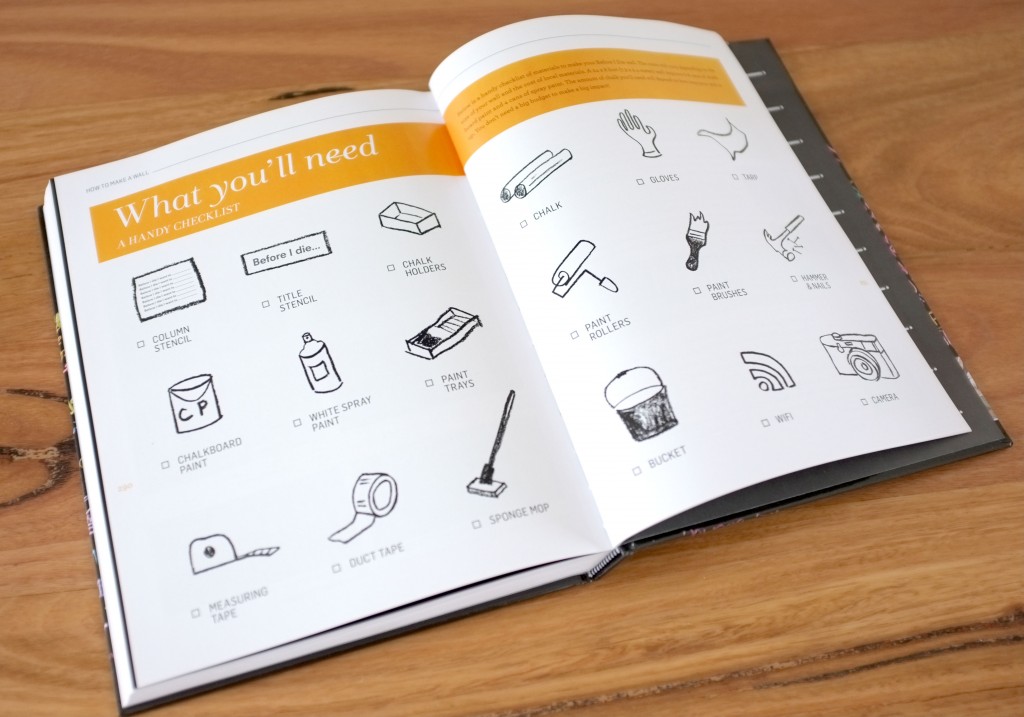 The book is full of images, and is beautifully laid out and printed. It is a fabulous journal of how the project has been embraced in so many countries and by so many people.
The number of responses that have been written across all the walls would surely be in the thousands by now.
I would love to do this in our local area, so am going to keep an eye out for any suitable places and then contact the relevant authorities and see if it can be possible…will keep you updated!
Let me know if you have any suggestions!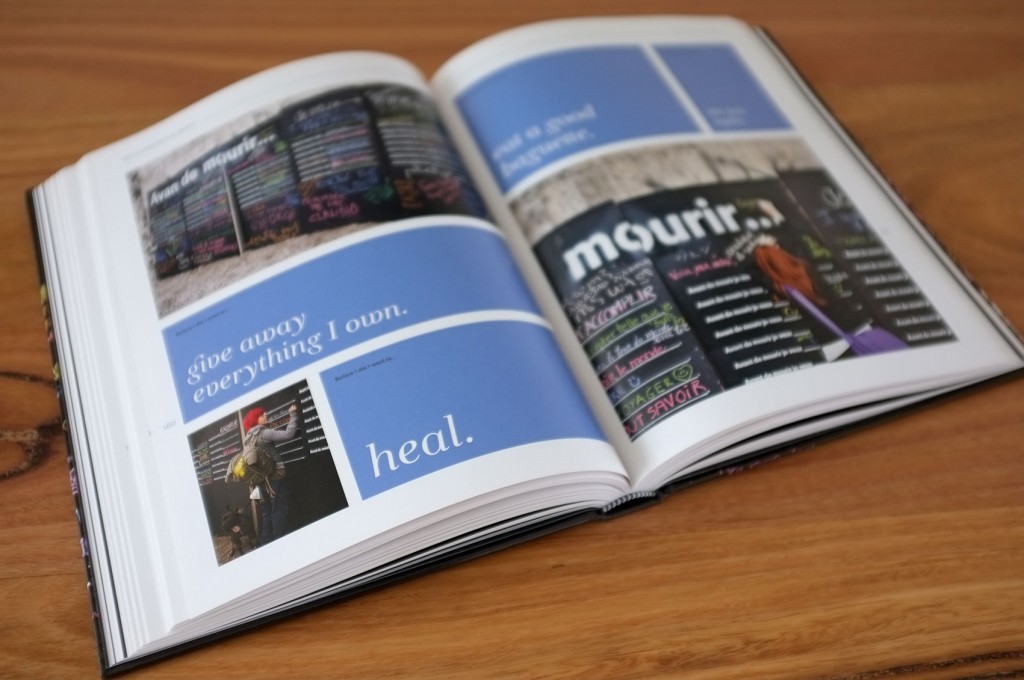 And what would I write on the wall…I would put "Before I Die, I want to take advantage of every opportunity that is presented to me…to make the most of every day!"
What would you write?