I don't know about you but I am not going to let my hair go grey gracefully…I don't do anything gracefully for that matter…but I am hanging onto colour for as long as I can.
So every 5 weeks or so, I head to my hairdresser to submit my poor hair to various chemicals and treatments, and come out wit it all nice and shiny…with no pesky grey!
But in the last week before my appointment, especially if its a bit longer then 5 weeks, the regrowth can become way too obvious….I hate that, it always make me think that it looks like I am too lazy to get my hair coloured again.
I am currently in a red phase, and my natural colour is a mousy brown…with grey. So the regrowth is definitely noticeable!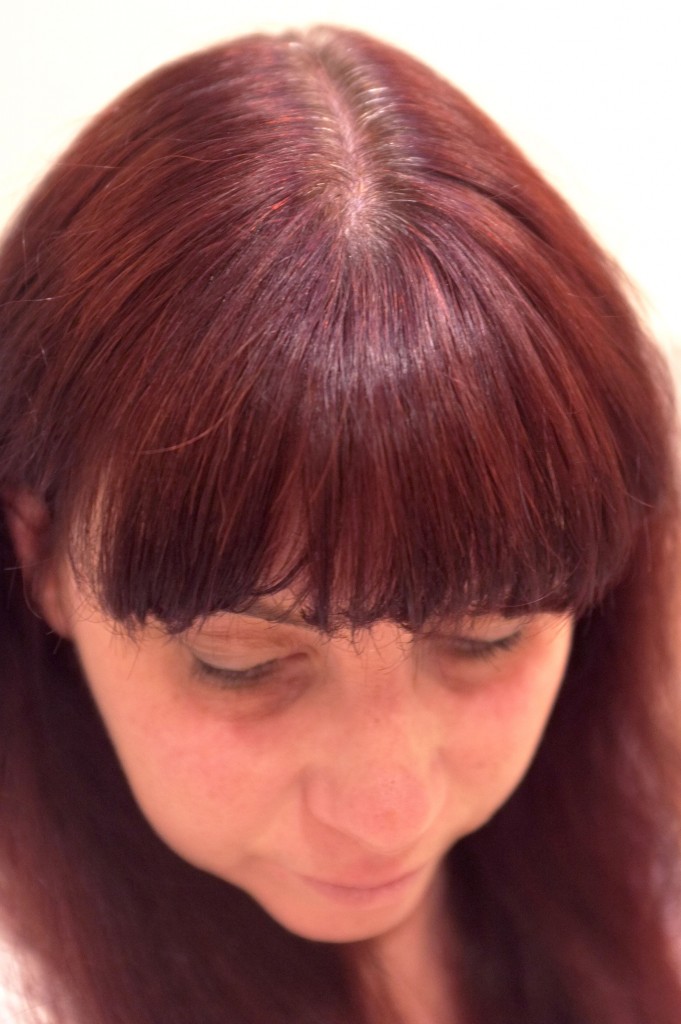 I used to try and hide it by trying my hair back or using head bands (which I hate as they hurt my head), but then came across a product called TouchBack, a temporary hair colour marker…..and now I can't be without it when the regrowth surfaces!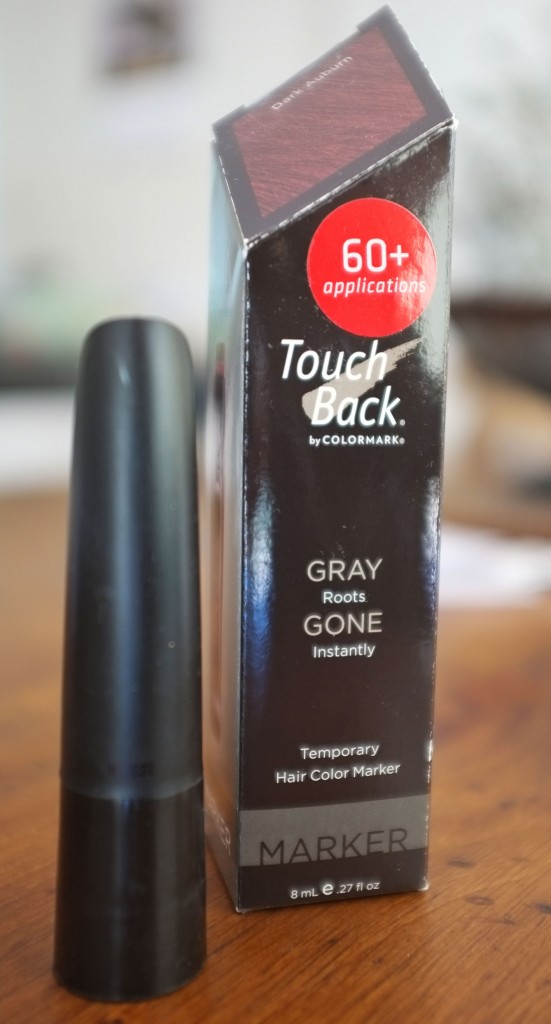 TouchBack may be a temporary hair colour…but I can report that it does last until you wash your hair!
The applicator looks like a large flat nibbed texta, and is very easy to use.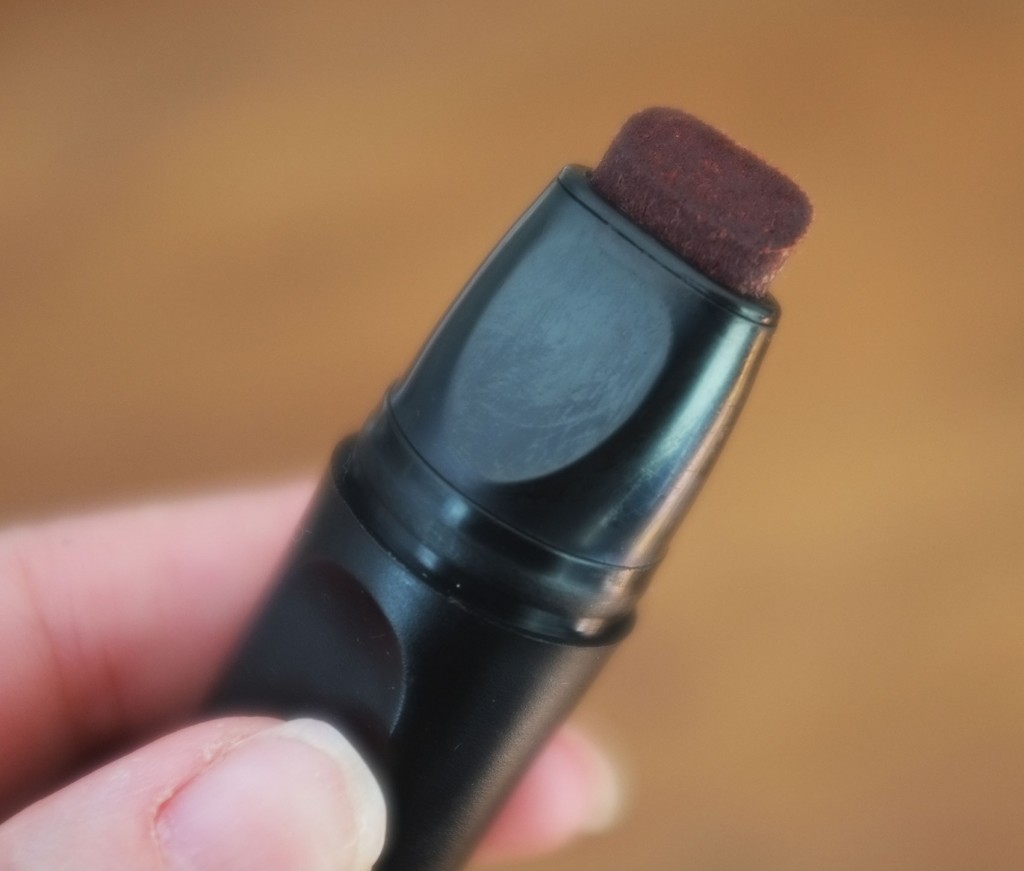 All you do is apply the marker to the regrowth areas…it doesn't flake or rub off, even when brushing! It dries in about a minute.
I have experienced no irritation or reaction to the product, which is a relief as I never know what my body will to react to! It doesn't have any ammonia or peroxide.
And I am very glad to read that TouchBack does not test on animals, and does not use any animal-based ingredients.
There are eight colours to choose from….I have used the Dark Brown version for my previous hair colour, and now that I have gone red, I have switched to the Dark Auburn.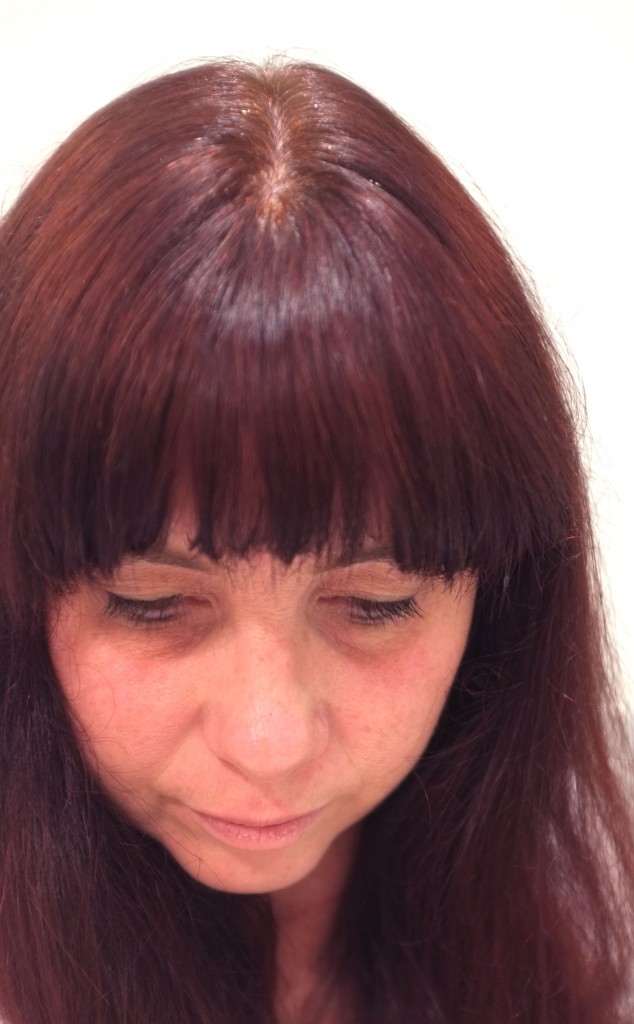 Its a godsend…I now don't have to panic if something happens and I can't get to the hairdresser . I can stretch out the time a bit longer between appointments….which is good for the budget!
For example, when I had the surgery to remove my thryroid, there was no way I could get to my normal appointment which was only a week after as I couldn't tip my head back. I was able to use Touch Back to get me through those extra weeks before I could go, without suffering that annoying regrowth.
If you are in Australia like me, you can get TouchBack at Hairhouse Warehouse stores, although they don't seem to have it listed on their website.
Just check with your local store…I have found it at the Chadstone and Doncaster stores in Melbourne.
Otherwise, visit the TouchBack website for more info!