I found this book at Woolloongabba Antique Market last year, and must admit that I had forgotten about it!
On the weekend, I was browsing through my book in the hope to find something to read, and rediscovered it!
It is called Airline: Style at 30,000 Feet…a fascinating book that examines every aspect of airline style, and shows how airborne culture has changed since the 1920s!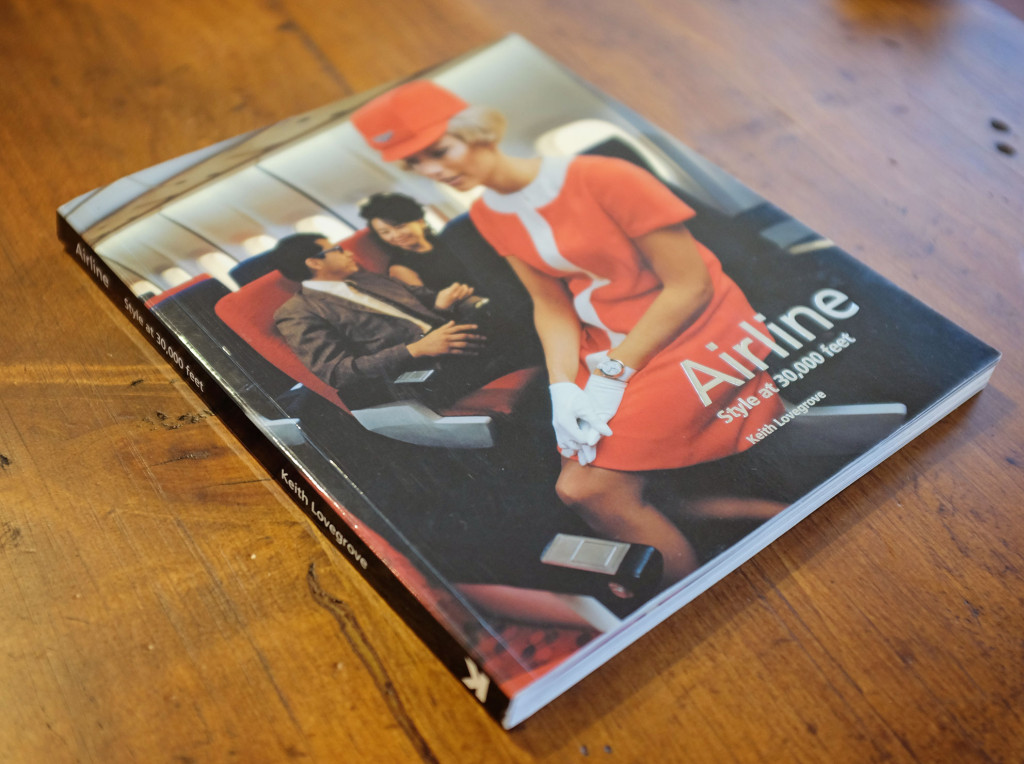 Written by Keith Lovegrove, it was first published in 2000, however I have the more recent 2013 "mini" edition.
It takes the reader back to the time when traveling was somewhat more glamorous…when customers were treated more like guests, then "cattle class".
There are four sections, covering fashion, food, interiors and identity….with plenty of images!
Did you know that it was a registered nurse, Ellen Church, who persuaded Boeing managers that women could work as stewards, and as a result nurses serving aboard the 18 passenger Boeing 80A became the first flight attendants in the history of aviation!
They wore very prim and proper uniforms….below the knee Aline skirts, double breasted jacket and sensible shoes.
Fast forward 30 years or so, and the uniforms had changed dramatically…sex was now the message!
Flight attendants had to become more like models, and to present themselves accordingly…proper makeup and hair styling was important…hems went up…and up!
Even in current times, what the airline staff wear is so important as part of the image of an airline, that companies are willing to spend big bucks to get top fashion designers to create a specific look.
I loved looking at the images showing how the fashions have changed…one in particular reminded me of travel past…we flew Singapore Airlines when I was a teenager, and I clearly remember the slender flight attendants in their uniform of a sarong kebaya made from batik material.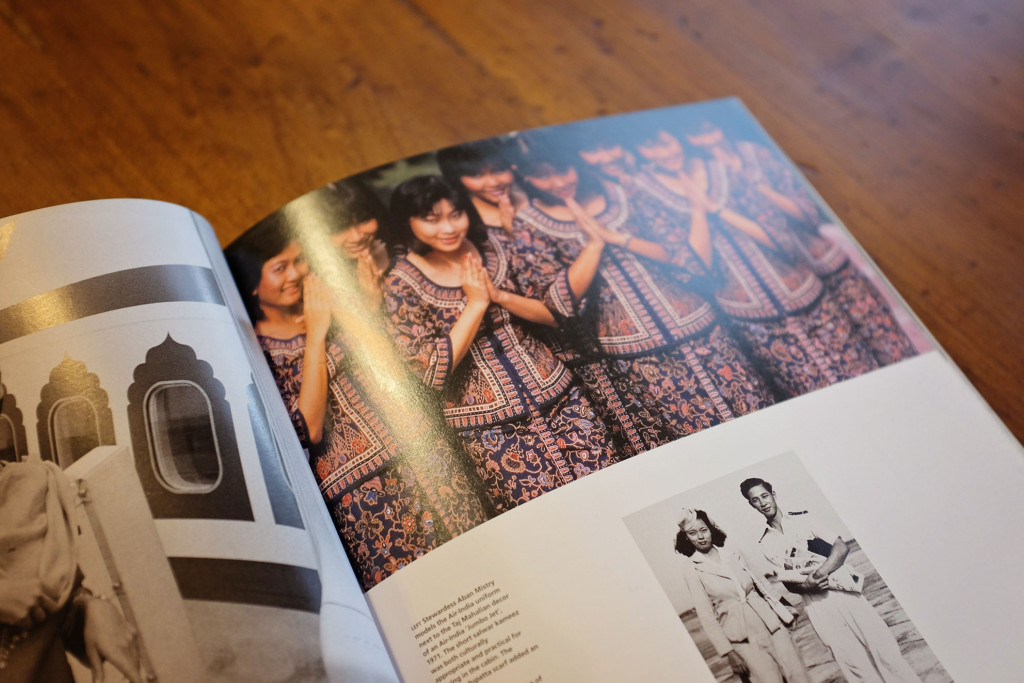 I also enjoyed reading through the Interiors section…in the early days of aviation, it was all about glamour and comfort, not about how many people can be jammed into the plane, and how much fuel can be conserved through weight reduction.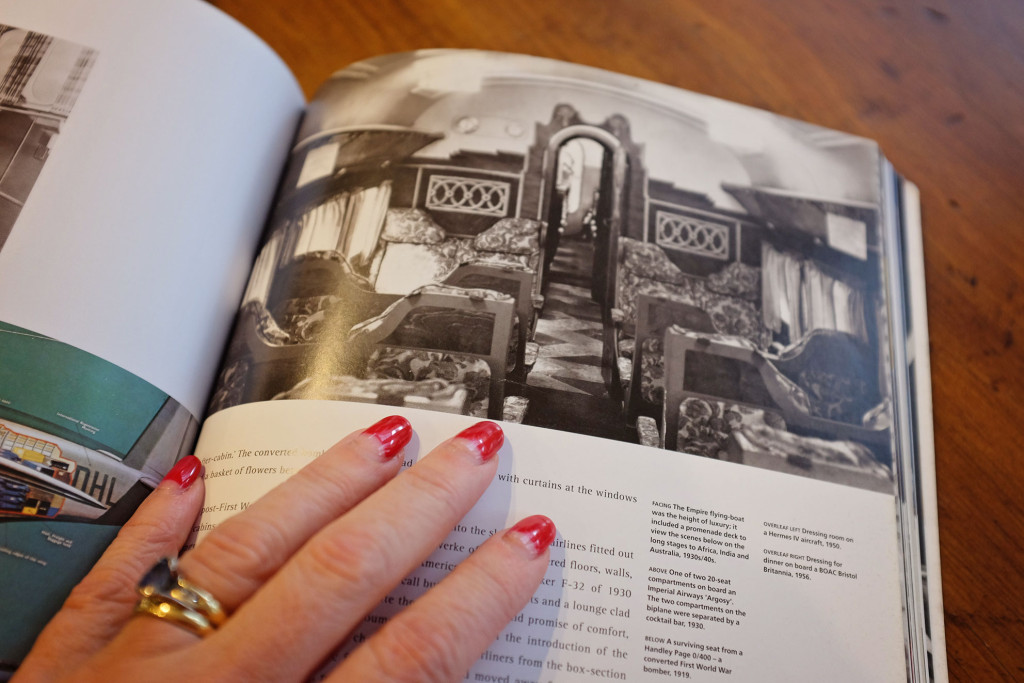 It was almost like traveling on a train…there were lounge areas, cocktail bars and powder rooms…far cry from what we have nowadays, although I think some airlines are trying to recapture that feeling of glamorous travel, albeit only for the first class passengers.
My verdict….definitely worth a read, or even just for browsing through the images!
I think this book would interest anyone who loves fashion through to those who are into aviation history…or those who just love traveling and want to reminisce about the old days.
As this is not a new book, it might take a little searching to find a copy, however it is currently available from the Book Depositary
Please note: this is not a sponsored post! My opinions are, as always, totally my own!