We love checking out vegan places around town, because not only is the food healthy and ethical, it also means I can usually eat without fear due to being severely lactose intolerant.
So we have been keen to check out the very funky Smith & Daughters in Brunswick St, Fitzroy.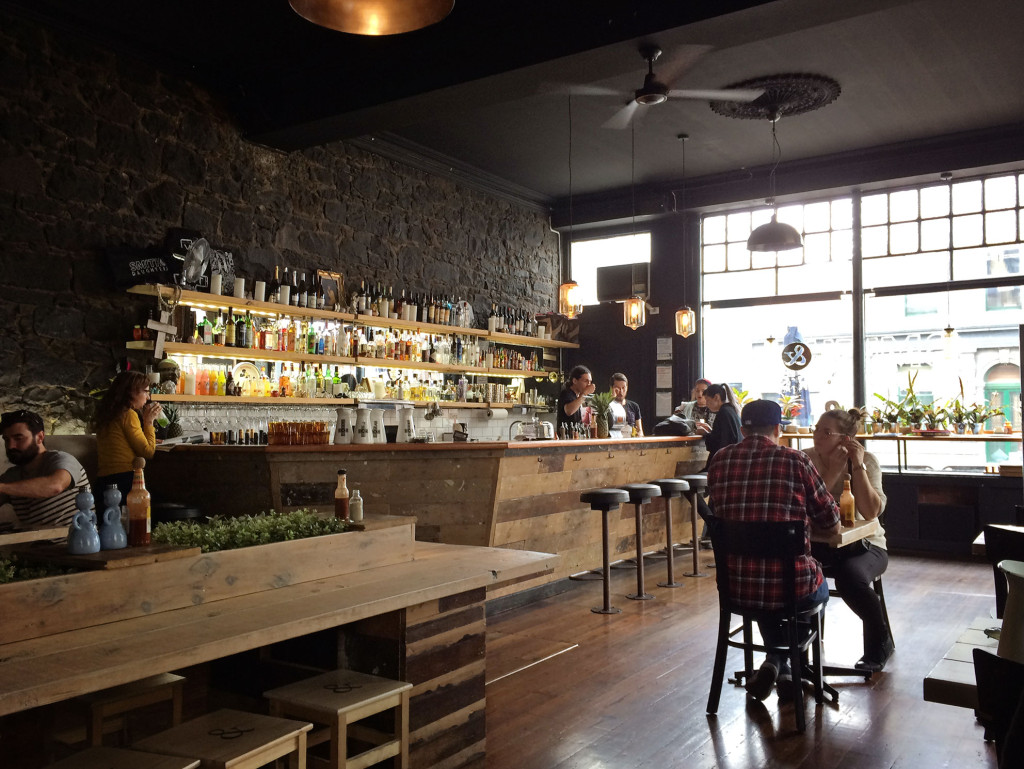 The restaurant has a Latin American vibe and the decor and menu reflects this….in fact, if you didn't know that it was all vegan, you may not even notice!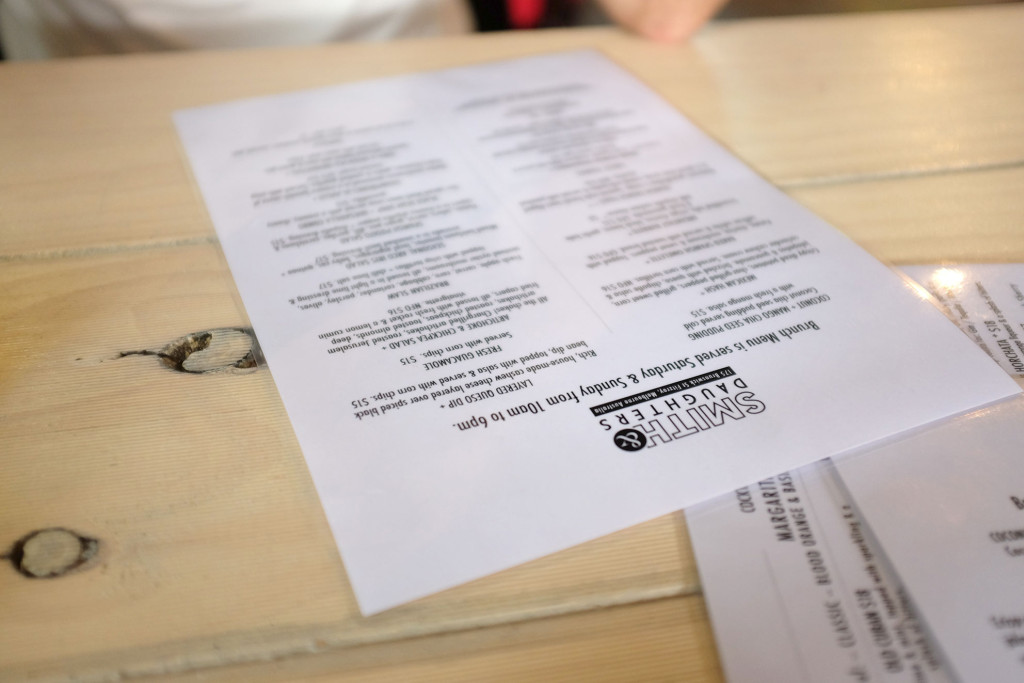 We arrived late Saturday morning, and didn't feel like a full meal yet, so we each went for the chia seed pudding and a couple of smoothies.
The pudding was delicious…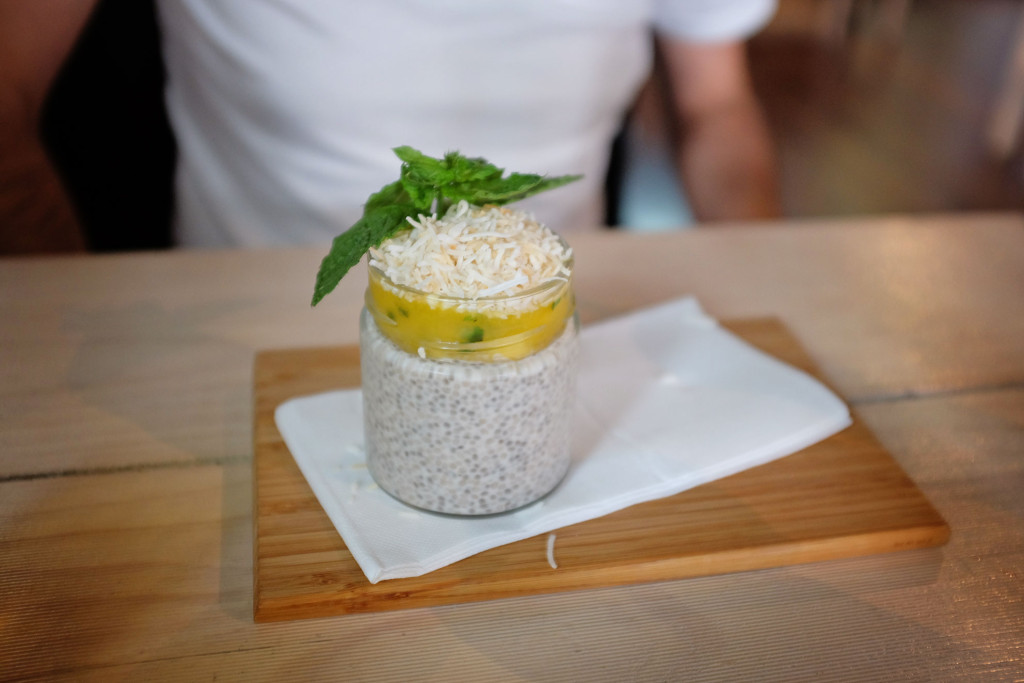 The smoothies tasted as good as they looked…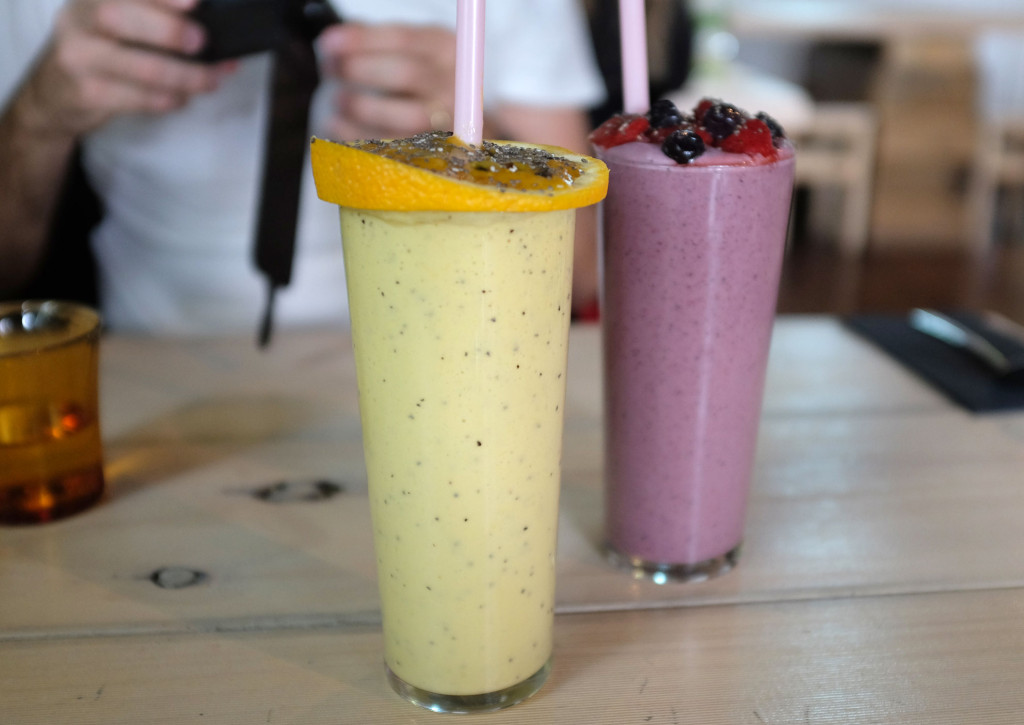 However sadly something in either the pudding or drink caused me to have a very bad reaction within 15 mins of consuming…as there was no dairy in either, I can only assume that I am now also sensitive to coconut milk and/or cream….so if you are lactose intolerant like me, just be careful!
I did email the restaurant to see if I could find out what the ingredients were, so that I could avoid them in the future but had no reply.
But for those who can eat without fear, you will love it…my husband had no trouble at all!
And I mustn't forget the tea…Smith & Daughters serve a range of tea from Storm in a Teacup, one of our favourite tea houses which is a very big plus in our book!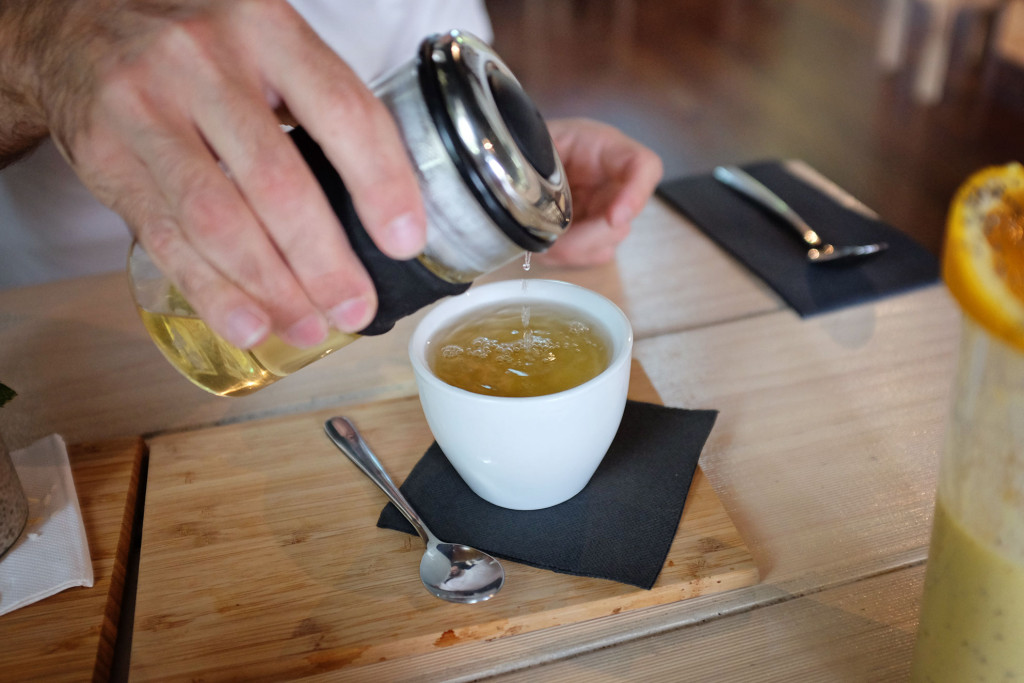 Our verdict…loved the decor and the friendly vibe, however not sure if I am game enough to try again until I know what it is that I can't have.
However, I can always enjoy a cup or two of excellent tea!
Smith & Daughters is located 175 Brunswick Street, Fitzroy VIC 3065
Click here to visit their website for more information!